This interview has been published by  Priyanka Karwa and The SuperLawyer Team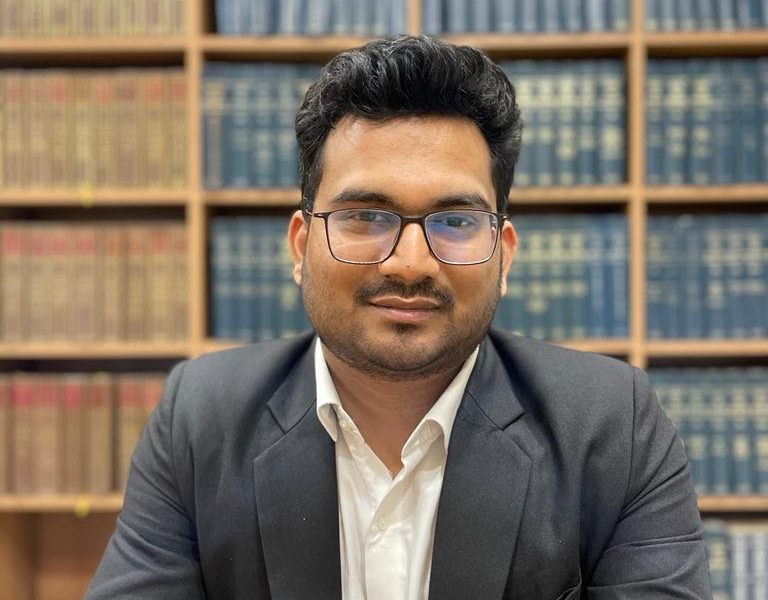 Your journey in law has been quite impressive, with experience in various aspects of dispute resolution. Can you share with us what initially drew you towards pursuing a career in the legal field?
My journey into the legal field has been driven by a simple but unwavering passion. I am a first-generation lawyer, with no prior family ties to the profession. Despite not being the top student in school, I was determined to become a lawyer from an early age. Influenced initially by depictions in the media, I soon delved into the lives of real legal luminaries like Ram Jethmalani, Soli Sorabjee, and Shanti Bhushan. Convincing my father, who had reservations about the traditional image of lawyers, was a challenge. However, I explained the modern opportunities in law, from law firms to in-house roles, and he eventually supported my decision. In over six years of practice, I've never regretted my choice. Law has never been just a career; it's been a transformative force. It has provided me with a new perspective in life, for which I'm profoundly grateful. To those considering a career in law, remember that it can open diverse doors and create a meaningful impact. Embrace your passion, work diligently and the legal profession may offer you a rewarding journey, as it has for me.
Over the years, you've gained expertise in Arbitration, Insolvency, Civil, Criminal, and Commercial Litigation. Could you tell us about a particularly challenging case you've worked on and the strategies you employed to achieve a successful outcome?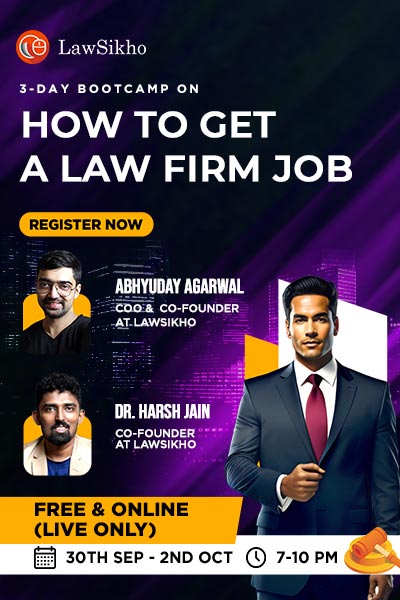 Upon completing my college education, I had the privilege to meet Mr. Manish Bishnoi, an established Advocate on Record. Although there were no immediate openings in his Chambers at that time, Mr. Bishnoi expressed his willingness to accommodate me in the future. Eventually, an opportunity arose when one of his junior associates departed, and he offered me a position in his Chambers. At that time, I was relatively inexperienced compared to most of my peers, but I was determined to learn and grow in the legal profession with my hard work and compassion. During my early years, I engaged in a wide range of tasks, including drafting applications, filing cases, and rectifying procedural issues. Mr. Bishnoi provided me with extensive dictations to help me grasp both the facts and legal nuances of each case. Over time, my confidence in drafting grew. One particularly challenging case that stands out from my early career involved the National Highways Authority of India (NHAI) and a dispute over a price escalation formula, which was litigated before the Hon'ble Supreme Court. NHAI had faced unfavourable outcomes in multiple Arbitral Tribunals, with Section 34 applications under the Arbitration and Conciliation Act dismissed, along with unsuccessful Section 37 appeals. NHAI then approached the Supreme Court via a Special Leave Petition (SLP). This case demanded extensive legal research, meticulous documentation, and countless late-night efforts. As a junior practitioner, I was responsible for reviewing case law, annotating relevant decisions, and preparing comprehensive compilations. The hard work paid off when the Supreme Court granted relief in the SLP, marking a significant victory for NHAI. This experience taught me the importance of diligence, thoroughness, and unwavering dedication in navigating complex legal matters. It reinforced my commitment to the legal profession and the pursuit of justice through meticulous legal practice.
From your work at different law firms, including your current position at Agarwal Law Associates, you've been involved in drafting pleadings, working with senior advocates, and appearing before courts. How do you manage the dynamic nature of court proceedings and the intricacies of drafting legal documents?
Embarking on my legal journey was an exciting challenge. From the outset, I was determined to learn and evolve as a lawyer. It's important to acknowledge that a lawyer's life is filled with demanding hours, often starting in court from 9:30 am and extending well into the afternoon, sometimes beyond. Following our courtroom commitments, we retreat to our offices or chambers to delve deeper into our cases.
In my case, before I start drafting, I adhere to a structured routine. I begin by thoroughly reviewing the Impugned order, the core of the legal dispute. I meticulously compile a concise yet comprehensive list of crucial dates, which serves as a foundational reference point. Once I have a firm grasp of the facts and have conducted extensive research on the relevant laws, I start to draft the petition.
Through my journey, I've come to appreciate that the List of Dates is akin to a legal compass; it guides the way through the drafting process, simplifying what can often be a complex endeavour.
You've also been a part of cases involving insolvency and bankruptcy matters. Given the complex legal landscape in this area, could you share some insights into your approach when dealing with such cases and ensuring compliance with the Insolvency and Bankruptcy Code?
In the initial years of my legal career, spanning until 2020, I hadn't encountered a single Insolvency and Bankruptcy Code (IBC) matter. However, when I joined the Chambers of Mr. Nakul Mohta and Mrs. Misha Rohatgi Mohta, my very first assignment turned out to be an IBC case. Acknowledging the challenge, I fully immersed myself in the intricacies of the IBC and diligently studied the pertinent case laws in this specialized area. As I gradually grasped the foundational principles, my understanding of this complex subject deepened, and I can proudly say that I've played a role in several crucial judgments involving intricate IBC regulations.
This experience instilled in me a crucial lesson: the legal profession should never restrict itself to a single narrow field of law. Instead, we should remain open to exploring a diverse range of legal disciplines. While it might appear daunting initially, with unwavering dedication and a commitment to continuous learning through extensive reading and effort, any branch of law can become as intellectually stimulating and rewarding as the next..
Devansh, you've had the opportunity to work with various senior advocates and establish your presence in the legal community. Can you tell us about a mentor or experience that has significantly shaped your understanding of the legal profession?
I've had the privilege of working alongside prominent Senior Advocates who currently practice before the Hon'ble Supreme Court, including legal luminaries such as Mr. Mukul Rohatgi, Mr. Kapil Sibal, Dr. Abhishek Manu Singhvi and Mr. Shyam Divan, among others. What I've gleaned from these experiences is that each senior advocate has their unique approach to case analysis, and crafting a Briefing Note tailored to their preferences is essential. There is an abundance of wisdom to be gained from senior advocates, especially in their exceptional ability to bring depth and nuance to a case. On numerous occasions, these seasoned practitioners have unearthed critical points that may have eluded others.
The legal field is constantly evolving, especially with technological advancements. How have you incorporated technology and legal research tools into your practice to stay ahead and provide the best possible service to your clients?
Yes, technology has significantly permeated the legal field, and currently, physical files are virtually non-existent in my practice. I've transitioned entirely to digital files and documents. I must commend the efforts of our Hon'ble Chief Justice of India (CJI) in promoting the use of electronic devices, which has led to even senior advocates adopting iPads over traditional paper files. One noteworthy change worth mentioning is that senior advocates now request bookmarked and OCR (Optical Character Recognition) files instead of hard copies, a shift that has substantially reduced paper consumption. From filing to file service, everything in the Supreme Court has become electronic, and in my experience, nearly 50% of Supreme Court practitioners have embraced digital files.
Personally, I've become proficient in using software such as Adobe, PDF Expert and Liquid Text, enhancing my ability to read and manage files more effectively than was possible in the past. I recall numerous instances where case files spanned thousands of pages, making it exceedingly inconvenient to transport them to court. Now, everything is securely stored in the cloud, ensuring easy and instant accessibility.
Having recently cleared the Advocate on Record exam held by the Supreme Court, could you walk us through your preparation process and share any tips for aspiring lawyers looking to excel in their legal careers?
I recently cleared the Advocate on Record (AOR) exam conducted by the Supreme Court in December 2022. It was my first attempt, undertaken immediately after becoming eligible. Before delving into my preparation process, it's important to provide some context about this examination.
The AOR exam is an annual exam organized by the Supreme Court. Simply put, passing this exam grants you the eligibility to file cases before the Hon'ble Supreme Court. Currently, there are approximately 3000 AORs. The exam comprises four subjects: Practice and Procedure, Ethics, Drafting, and Leading Cases. To pass, you must achieve a minimum of 60 percent marks in each subject. Typically, this exam is held in June each year. As it coincides with the start of court holidays in mid-May, candidates have approximately 25 days to prepare.
In the year I took the exam, there were no court holidays, leaving me with limited preparation time. However, if you are a regular practitioner at the Supreme Court, your need for extensive preparation is diminished. Most aspects, including procedures and leading cases, are already familiar to you. Your goal is to refresh crucial aspects of each subject so that key points are readily accessible.
The most critical element for success in this exam is your writing proficiency. The AOR exam is primarily a written test, and the time allocated is relatively short. Therefore, to complete the exam successfully, you must have legible handwriting and maintain a good writing speed. This skill is essential to effectively address the examination's demands
Throughout your journey, you've navigated different law firms and areas of practice. What factors do you consider when choosing the cases or clients you take on, and how do you ensure a balanced workload?
In addition to my full-time commitment at Agarwal Law Associates, which is a prominent Supreme Court litigation firm, I have managed to handle practice of my private cases. Learning from initial mistakes, I've adopted a strategy of exclusively handling Supreme Court matters. This decision ensures that I can consistently meet the demands of my casework, as timely attendance at other courts might pose challenges. My principle is to prioritize the firm's work above all else, reserving nights and weekends for my private matters. So far, this approach has proven effective without significant difficulties. In my view, the primary consideration in taking on a case is whether I can deliver complete and impeccable service. It is paramount that clients do not harbour doubts that someone else could have handled their matter more proficiently. I am committed to ensuring that every case receives the utmost attention and diligence, aimed at achieving client satisfaction and upholding the highest standards of legal representation.
Lastly, what advice would you give to fresh law graduates who are just starting their careers and looking to make a positive impact in the field of law?
The field of law is not merely a subject learned from textbooks; it's a practical domain that relies heavily on common sense. Throughout my journey, I've been consistently reminded by mentors that there are no shortcuts in the legal arena. Success hinges on relentless hard work and unwavering consistency. To the fresh graduates embarking on their legal careers, I offer this advice to be diligent and cultivate a "Never Give Up" attitude. When commencing our journey as lawyers, we often remain unaware of the hurdles ahead. Many who start this journey may feel inclined to quit prematurely. Initially, compensation may seem meagre, and the workload demanding. You'll hear from friends in other fields that they earn more while working fixed hours, leaving you questioning your choices. However, rest assured, these initial challenges are temporary. Every lawyer, including the most accomplished, has navigated through this phase. Believe me, this initial grind will ultimately pay off, and you'll emerge as a proud and accomplished professional. As a fresh graduate, your ability to contribute significantly to your senior may be somewhat limited initially. However, here are some pointers to make your mark which I have gained through my experience:
A. Good File Management: Prior to the day of a hearing, thoroughly review the case file and ensure it is complete. In the case of digital files, confirm that they are well-organized with proper bookmarks and OCR (Optical Character Recognition) applied.
B. Legal Research Mastery: Invest time in researching relevant laws and creating a comprehensive case law compilation.
C. Efficient Note-Making: Create concise, organized notes with page numbers, enabling you to navigate the case file seamlessly. I vividly recall a situation where I had to brief a senior advocate at the last minute when my immediate senior was unavailable. My well-structured notes proved invaluable, allowing me to brief the senior advocate effectively. Ultimately, it's essential to have a firm grasp of the case's facts, supported by page and paragraph references. This meticulous approach will not only assist your senior but also elevate your standing in the legal field. Remember, the early challenges are stepping stones to a rewarding and accomplished legal career. Keep the faith, persevere, and you'll emerge stronger and more resilient in the world of law.
Get in touch with Devansh Srivastava-