Yashasvi Nain graduated from the Rajiv Gandhi National University of Law, Punjab in 2013 and went on to do an LL.M from the Geneva Academy of International Humanitarian Law & Human Rights. He is also a recipient of the Hans Wilsdorf scholarship and has worked extensively with the UN on various projects and in different capacities. Currently he is working on a UNHCR project to do with statelessness and a few other projects still in their developing stages. In this interview he talks to us about:
Choosing Human Rights as an area of specialization
His various internships and experiences ranging from working at the Supreme Court to AALCO to the UN
His time at the Geneva Academy and how he received the Hans Wilsdorf scholarship
Working at the Universal Centre of Human Rights (London), the UNHCR and the UNHRC
Advice for readers contemplating commencing a career in the UN
Please introduce yourself to our readers. Which factors do you believe shaped your decision to pursue law?
I belong to Jaipur, Rajasthan. I am a lawyer, specializing in the field of public international law.
Like any other city in India, in Jaipur, one can start early on their chosen field, which is mostly medicine or engineering. So, I started preparing for medico entrance examinations. I agree I was doing that half-heartedly, but then, my father who is an advocate told me about CLAT and related avenues. Out of all of them, I found that Human Rights requires much work to be done by a lawyer. I have always wanted to spread awareness about these basic rights in society and this was the prime reason why I chose law.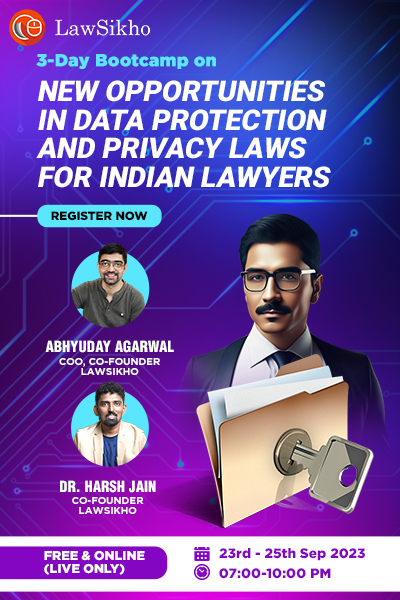 Eventually, I did my B.A., LL. B (Hons.) from Rajiv Gandhi National University of Law, Punjab. That was followed by LL.M from the Geneva Academy of International Humanitarian Law & Human Rights which is a joint center of the Graduate Institute and University of Geneva.
Currently I am working on a UNHCR project which deals with the issue of statelessness.
You have had some very unconventional internships through your law school years with prestigious organizations. Could you share your experiences there?
Well, after doing internship with law firms in the first two years of law school, I realized that this is not the kind of work I would like to do in long run. In fact, I enjoyed working in my dad's office during vacations, more. It is about what you find challenging as a budding lawyer and pursuing that when you intern. That's why I opted for options other than a law firm.
I worked as a law trainee to a Supreme Court judge. I got this traineeship though my university. It was the first time I got to learn from the other side of the bar i.e. from the bench. The work was good – mostly attending court proceedings, preparing the briefs for the Hon'ble Judge. It was nice sometimes to have discussions with the Judge and to get to know his point of view.
I also worked with ICRC and it was a great experience. This was the place where I actually got the first taste of working in an international organization. Especially with a multinational and a multi-cultural team. It was really fun, and I learned a lot, and it influenced my career. I was given independence to do my assigned work and was even appreciated by the supervisor at every good task. The feedback at such organizations is prompt and you learn so much. As an intern, I realized how positive you feel when you get appreciated and acknowledged for your work. It encourages you at the right stage of your life and you get the confidence to take on bigger tasks.
I also interned with AALCO, which was also an International organization. Here, I got the chance to attend various international seminars and conferences organized by AALCO. It was very useful from the knowledge point of view and I actually got to know various national and international law issues in depth. After that I researched with various scholars, Embassies and International organizations.
All these internships and work experiences helped me stay comfortable while working with OHCHR at Geneva. Though I was impressed by the work culture there. From juniors, to the most senior person there, all work like a team if they are working on a project. It has a very wide variety of work like declaration drafting, followed by negotiations and being a part of the working groups.
When did you decide to create for yourself a career in Human Rights law?
As I said, my father was the first person to counsel me about the role law can play in realizing the most basic rights in society.  And during college as well, I was always fascinated by Public International Law and not just Human Rights specifically. My friends Rishab and Arnab shared this view. I remember we asked the authorities so much to start an international law specialization group in my University, because we didn't get a sufficient number of students to start the specialization.
During my 4th year of law school I chose to intern with ICRC. I loved the work and that motivated me more, to work in International Humanitarian Law. After that I got chances to work on International Criminal Law, Peacekeeping Operations, International Refugee Law, Internally Displaced Persons, migration in International Humanitarian Law and Human Rights Law, in various capacities.
My future internships were directed towards specializing in international law thereon. During my final year of law I got an offer letter for an LLM course from Geneva Academy (known for its LLM in IHL & Human Rights) and MIDS (known for its LLM in dispute settlement). It was a tough call but I ended up accepting Geneva Academy's offer. All my experiences during my internships, whether they were related to work culture or the kind of work, helped me make up my mind to pursue international law.
At this stage as well as earlier, I do what I like doing the most and am not swayed by any other factors whether economic returns or what others are doing. This is the sole motto that gives me work satisfaction.
Can you tell us about Human Dignity International?
I give the entire credit to Late Prof. (Dr.) S.R.S. Bedi. Under his guidance RGNUL started a specialization in international law. Unfortunately he passed away some time before my graduation, but in order to continue his vision and idea of human dignity, I started this organization. It mainly focuses on research in the field of international law and on letting students know about the importance of international law. This is done by giving them opportunities through various research projects. I also got good inputs on this one, by many professors and international law experts around the world, who agreed to be part of it in various capacities.
What shaped your decision to create a career in Human Rights? How did you go about the application process?
(Yashasvi went on to pursue an LL.M in International Humanitarian Law and Human Rights from the prestigious Geneva Academy of International Humanitarian Law & Human Rights, Geneva.)
As I mentioned earlier, I interned in various capacities in order to find out where my actual interest lay.  I was not quite attracted to the work in law firms. I wanted a multi- faceted work front which dealt with international law.
I started working on my application almost a year before graduation. It is very crucial that you write a good application and get recommendations from persons who know you and your work potential. I appreciate my friends who reviewed my SOPs and helped me replicate what I actually felt. Both these factors go into any good application. In general the application process for Geneva Academy is not very technical. There is no application fee. You have to do everything online. You need your transcripts, recommendation letters, SOP and a motivation letter. Another thing which, makes the application process strict is that you need to choose if you want to apply with a scholarship or without a scholarship. If you chose the former then you will not be eligible for the latter. So you really have to make up your mind.
Please enlighten us on how to get a full scholarship like you did from the Hans- Wilsdorf foundation.
Well that was something I never expected in my life. I got the offer letter on the night of my farewell when I returned to the hostel. When I saw the email, I couldn't believe it. I asked my friends who were standing next to me to confirm so that I could actually believe it was true. For the Hans-Wilsdorf scholarship, applications are considered in their entirety, including transcripts, extracurricular and voluntary activities, work experience, personal background, letters of recommendation, the personal statement and language skills. Through individual considerations, the Admission Committee seeks not only to identify individual characteristics that are important to academic success in the programme, but also other qualities that promote diversity and excellence in the student body.
I personally think there are three things which play an important role in getting a scholarship offer. First, academics and your efforts (through internships, publications) to pursue your interest, that is in the area where you are planning to apply for your LL.M. Second, your statement of purpose (SOP) that shows what is the real motivation behind your application. Third, extracurricular activities, that is you have to show that you are not just good in academics but do have an overall personality, you can highlight your leadership qualities, sports achievements, or if you have achieved something while pursuing your hobbies.
What are the ways your year at the Geneva Academy has helped you?
I would say Geneva Academy as well as the city of Geneva itself helped me a lot in developing professionalism. Let me first tell you about the Academy. The first year at the Academy was extremely stressful though it helped me to understand the basics of various international law subjects not just in theory but also in practice. The Academy prepares you to work in all international organizations, and international courts and tribunals …etc. (for instance, in exams they give you a role of prosecutor or defense lawyer and ask you to give legal arguments). Practical and professionalizing activities in leading international agencies make the course more intense. The faculty at the Academy is the best in their field. It was a good experience to be taught by  professors whose books I used to refer to during moot courts.
On the other hand Geneva also helped me a lot to improve my interpersonal skills. It's an amazing city with the UN and international organizations, with easy access to them. Year round there are seminars, talks and conferences organized by various UN Missions or Organizations. This also helped me to stay up to date with contemporary issues.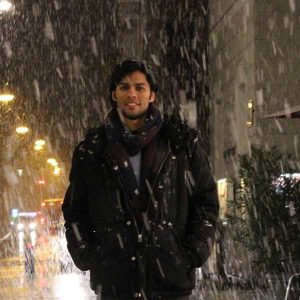 You are also a Fellow at the Universal Centre of Human Rights (London). Please describe your role there and how the experience is for you.
It's more academic but I like it because it helps me to stay connected to the contemporary issues of international law around the world. Fellows are supposed to be reviewing existing literature and prepare a monograph discussing the major problems and possible solutions to the problem.
You worked at the Office of the UN High Commissioner for Human Rights, Geneva. Please describe to us your role there. How did you get placed?
I would say Geneva Academy played a major role by equipping me with a strong master and by providing a platform to meet people. I was guided by my professor to work with OHCHR. OHCHR gave me so many opportunities to learn and work on various issues ranging from migrant smuggling and health and Human Rights to early warning indicators. It also gave me an opportunity to work as a member of the Secretariat responsible for organizing open-ended intergovernmental working group (OEIGWG) transnational corporations, business and Human Rights. Also members of the Secretariat organized the2nd OEWG on the draft declaration on the rights of peasants. Other tasks ranged from preparing the final note of the panel on the rights of persons with disabilities in the Human Rights Council 28thSession; preparing background papers for various initiatives and mandates of OHCHR and preparing the report to be submitted to the General Assembly on cultural diversity.
It is considered extremely difficult to get into the UN. What are the ways to ensure one stands out and gets noticed?
Definitely! It is crazy competition out there. Especially for us Indians in the sense that I have observed that Indian students have a great CV but it's very difficult to break the ice because of the lack of approach.
I think the easier way is to get close to the system, usually by way of doing an LLM or PhD or by doing an internship with them. Once you get in touch with some employees there, then at least you might get exact advice on where to search for openings and gather requisite skills for those. They are very forthcoming in guiding their internees.
I would like to highlight that since Geneva or New York are expensive cities and most of the UN internships are unpaid, students are not motivated to apply for those internships. But I am telling you there are many positions which are paid, just need to do little bit of research on what suits you best.
Another hurdle for us is the language barrier. If I talk about Geneva they prefer French along with the English language. So I suggest learning French or Spanish – you need not be proficient, but it will be a deciding factor in cracking the entry to the UN.
How was your experience with the field research on UNHCR's project? How is it different than the work at headquarters?
I was always told by my mentors as well supervisors at the UN that you should never work at headquarters at the beginning stage, it's always better to get field experience which will actually help in the future and with growth in your career.
I personally felt the difference during UN conferences and discussions, where opinions or points raised by officers present in the field are so much more practical. So when I got a chance to work on field work, I was quite excited about it.
It's a totally different experience, where you go and do ground work and talk to grass root level organizations and with the stateless refugees themselves. It gives you a feeling that you are actually doing something meaningful. It was a great learning experience of how day to day bureaucracy and government works. At the same time it's challenging also because many a times people don't want to share their views and information.
What do you have planned in the future?
International law is a vast field with infinite opportunities but at the same time you can't plan it. However, research projects are my constant engagement. I have some enterprises that are in the pipeline, on which we have been working for quite a time now. I can only talk about them once they are floated.
How has Human Rights law evolved over the past few decades? Where do you see its significance in the future?
Human rights were always the most basic rights. But in terms of decadal growth, there has been progress on giving them a legal form and building up mechanisms for better enforcement. We have witnessed in the last few years that the judiciary world over has widened the scope and ambit of Human Rights protection. LGBT rights, right to privacy, limitation to the use of force against civilians, right to land, housing, education etc. are now a reality.
Unlike old times Human Rights are no more just soft laws. Human rights treaties and customary law are as 'hard' as any other law.  Though there is an evolution of challenges at the same time in societies going through transition phases. We see, the right to life being viciously violated in Syria. And even now, the right to food, education, health care and adequate housing are yet to be safeguarded.
What would you say to some of our readers who contemplate making a career in the field of Human Rights?
I would say that it is an adventure in itself. You know where you start but you don't know where you will end. You meet a lot of interesting people, and get opportunities to travel around the world. But you need to have a deep conviction that what you are doing is the right thing. On my journey till now I have met some amazing people who work for humanity and are passionate about their work.
The downside is, you might not get a high salary in the beginning (you might end up doing an unpaid internship while your mates are getting paid internships in law firms. I am sure that will demotivate you at times!!) You also might get short missions, so if you want to settle down in a place you like, it is a bit difficult.
I would say just write to people who are in the field. Write a random email – you have nothing to lose. Ask them for guidance. Clear your doubts and march forward.  I believe in the inspiring words of one of my mentors who is in the foreign services – "Just dream, the rest will come at its own pace; you are a movie observer and your job is to enjoy the show".