This interview has been published by  Priyanka Karwa and The SuperLawyer Team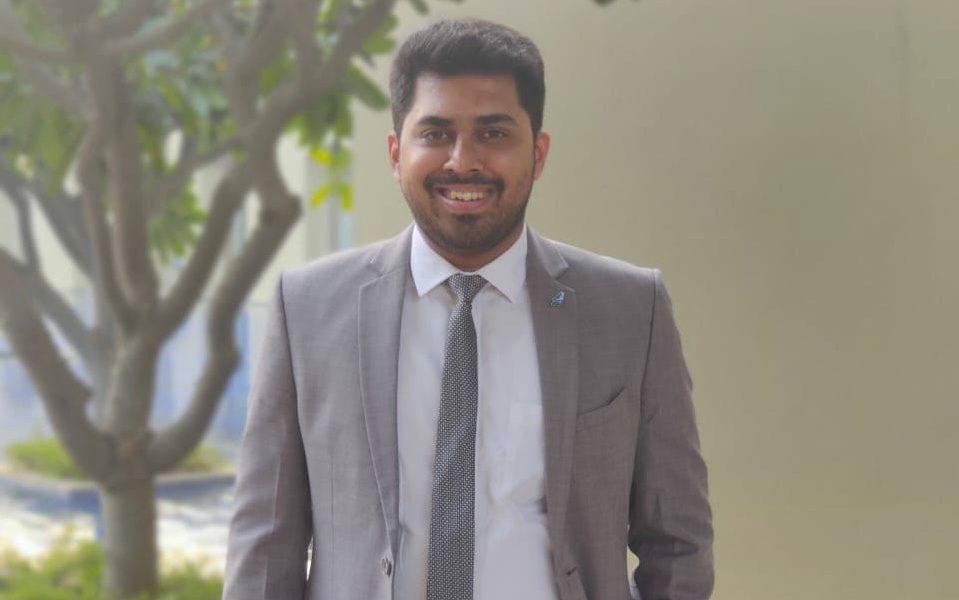 Can you please share the story of what initially drew you to pursue a career in law? Was there a particular moment or experience that ignited your interest in this field?
To begin with, I had no one in my family who was a lawyer or who I could look up to for guidance in terms of a legal career. I'm a first generation lawyer who like most regular students was preparing for engineering at a point in time. It was only in class 12 when I realised that subjects such as Physics, and chemistry which were necessary for engineering were not my cup of tea. After finishing school, I just got an inkling towards Law so I started preparing for law entrance exams and happened to clear the entrance of IP University with a good rank so I decided to pursue B.A. LLB (H) from Amity Law School affiliated with IP University which was back then one of the top law colleges for pursuing law in India. And to this day, my passion in the field has grown every day striving to be the best in the field.
Your academic background shows a diverse range of legal coursework, from Criminal Law to Intellectual Property Rights. What led you to explore such a broad spectrum of legal disciplines during your education?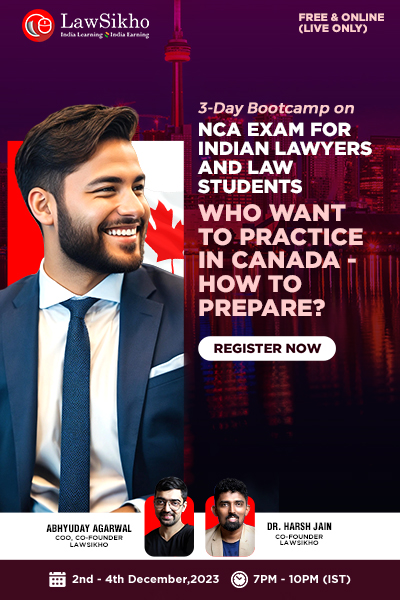 Throughout Law School, I had an inclination towards Intellectual Property Rights (IP). One of My internships during law school was at K&S Partners which is a boutique IP firm.
My internship at K&S laid the foundation of my interest towards IP by understanding the importance of the protection of IP in today's era. Thereafter, I mostly interned in the field of IP in firms such as Lall and Sethi, Sai Krishna & Associates and Indus Law wherein, I got the opportunity to learn from some of the stalwarts in the field of IP. The experience gained during law school in the field of IP helped me secure a job at Lall Lahiri Salhotra (LLS) in their trademarks team where I learnt about the intricacies of Trademarks Law. However, I soon figured that this could not be my only area of practice and that my exposure could not be limited to the Trademark Registry. That in turn made me realise that I also need to explore other areas of law and especially litigation. I always had the zeal of appearing and arguing in court but being a first generation lawyer there was always an apprehension in the back of my mind about succeeding in litigation without any backing in the field whatsoever. After working at LLS for a year, I came across an opportunity at the Chambers of Mr. Sanjeev Bhandari (Former Special Public Prosecutor for CBI in Delhi High Court). I felt this was the right opportunity that would help me expand my horizon in law. Thereafter I was interviewed and I secured a job at his Chambers.
You've been actively involved in organizing legal awareness programs and events like the 1st National Debate Competition on 'Rights of Homosexuals and the LGBTQ community.' Could you tell us how these experiences influenced your perspective on the legal profession?
My college life at Amity Law School was very theoretical and not very vocational. Soon I realised that I would need to participate in other events as well to broaden my horizon and exposure in law. In the first year, I reluctantly participated in the mandatory moot court competition where I was selected as an extra candidate in case anyone in the first fifteen backed out.
That competition made me realise the importance of extracurricular events in law students ' lives. Thereafter, I participated in the 1st National Debate Competition on 'Rights of Homosexuals and the LGBTQ community.' Not only were the panellists some of the top names in the field of law but when I dwelled on the insights shared at such events, I realised that law is more than just the curriculum that we were studying. The objective of law is to take everyone's interest into account without any bias to secure everyone's rights. Later, in my practice, I keep that at the back of my mind while dealing with cases especially involving the marginal sections of society in mind.
Transitioning from your educational journey to professional experience, you've represented clients in various legal domains, including criminal trials, insurance claims, and intellectual property disputes. What motivated you to choose this diverse range of legal work?
My first job in the field was working as a contract consultant with Ernst and Young which was a direct college placement. It was a short stint that gave me a great insight into contract vetting and more importantly, that made me understand corporate culture which has been pivotal for me to deal with my clientele at Chambers of Jain and Kumar. Thereafter, at LLS working for MNCs, I understood the importance of right advisory, diligence and prosecution in the quest to protect their IP. Thereafter, at the same time, I also started feeling the need to broaden my horizon in law and not limit my scope to just Intellectual property rights so early in my career. Later working in the Chambers of Mr. Bhandari, provided me with a solid platform to learn about the complexities of white-collar crimes and banking laws from one of the best in the field. More importantly, I learnt the art of arguing in court and the importance of court craft while representing your Client's brief.
The three jobs provided me with diverse experience to start my practice by the name of Chambers of Jain and Kumar with my other two partners Ms. Aarushi Jain and Mr. Yojit Pareek. We started this practice to build a full service law firm that could cater to all areas and aspects of law. Luckily, all three of us had different areas of practice coming from diverse practice backgrounds. I spearhead the litigation team in the firm wherein I represent MNCs, Corporates and Individuals in all domains of law in foras across the country up until the Supreme Court. The USP of our firm is to provide one stop solutions for all legal needs under one roof.
During your tenure at the Chambers of Mr. Sanjeev Bhandari, you were involved in complex litigations pertaining to a wide range of legal acts and codes. How did this experience shape your understanding of the intricacies of Indian law?
I owe a lot of my understanding of law to Mr. Sanjeev Bhandari. While assisting Mr. Bhandari, I was the only junior in his chambers. His Chambers provided me with the ideal platform to assist him in representing the Central Bureau of Investigation before the Delhi High Court in some of the most high profile cases in the country. That not only made me understand the optimal usage of time while preparing for a brief but also gave me the golden opportunity to appear against some of the stalwarts in the field. Also, with Mr. Bhandari being one of the leading counsels for banking law in Delhi, I got an opportunity to assist him in complex litigations before DRTs, High Courts and the Supreme Court.
You've also worked as an Associate in the Trademarks Team at Lall Lahiri & Salhotra, focusing on intellectual property rights. How has this experience impacted your perspective on the importance of protecting intellectual property in today's world?
At Chambers of Jain and Kumar, one of our primary areas of Practice is IPR. In my tenure at LLS, while working on some of the well-known brands, I soon realised brand counterfeiting in India is a real issue that needs to be addressed. Today consumers in India with rising awareness relate to the brand and the quality that it brings along. However, to ensure that brand identity remains in place, the importance of IP in India has increased manifold in the last decade. In a developing economy such as ours, no small brand can become big without proper IP protection in place and no big brand today can survive without a good legal team that would advise on their prosecution, diligence and litigation.
In addition to your legal work, you've been engaged in pro bono activities, offering legal assistance to those in need. Could you share some insights into the motivation behind your pro bono work and its significance in your legal career?
We at Chambers of Jain and Kumar have a policy to do at least 5 pro bono cases every year. This goal was instilled in my mind back in time during my tenure with Mr. Bhandari working on criminal matters. On the criminal side in the Delhi High Court, I got the opportunity to observe cases of undertrials wherein I used to think in my head that if this particular aspect was presented in a better way, the results could've been different and therefore, probably better legal representation could've helped that person to protect his fundamental rights. This made me certain that at later stages of my career wherever possible I would try and represent the marginal section of society because law after all cannot be limited to people who can afford top lawyers. This was also one of the reasons that I applied for the Middle income panel on the criminal side of the Delhi High Court in my endeavour to achieve the goal of representing people who do not have the means but require quality legal support.
Finally, based on your journey from education to your current role, what advice would you like to offer to fresh law graduates who are just starting their careers in the legal field? What key lessons or principles have you learned that you believe would be valuable for them to know?
To all the first generation lawyers, one piece of advice that I always give is that the journey is difficult but it's not impossible. You need a lot of patience, hard work and zeal but later on in your career, you reap the results of the hard work put in in the initial years of your career. Litigation is not only limited to drafting and arguing in court but knowledge and awareness of law plays a pivotal role. With laws changing every day in the form of new legislation and judgements, one has to keep abreast of whatever is happening daily and for that one must keep reading as much as possible to increase awareness which in turn helps to provide holistic advice to your Clients to represent your case in the best possible manner.
Get in touch with Prateek Kumar-