This interview has been published by Priyanka Karwa and The SuperLawyer Team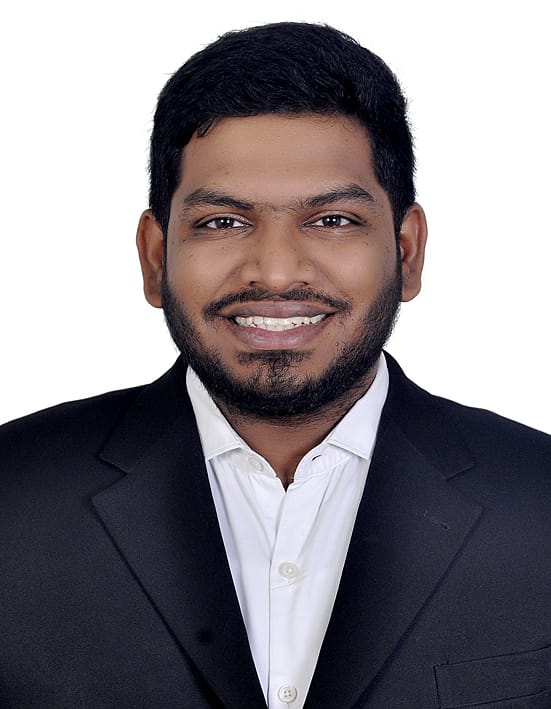 Please tell us about your family background, pre-law school life and your experience at Symbiosis Law School, Pune.
I was completely raised by my mother Smt. S. Mohanaranai, who is a Central Government employee and completed my secondary and senior schooling from Delhi Tamil Education Association (DTEA) School. Academically, I was an above-average student and took a keen interest in extra-curricular and co-curricular activities.
Symbiosis Law School, Pune is a confluence of culture, ideas and bright minds. It was then located in the heart of Pune surrounded by plenty of colleges, universities, religious institutions and other centres of excellence and this was surely a boon for any young student far away from home.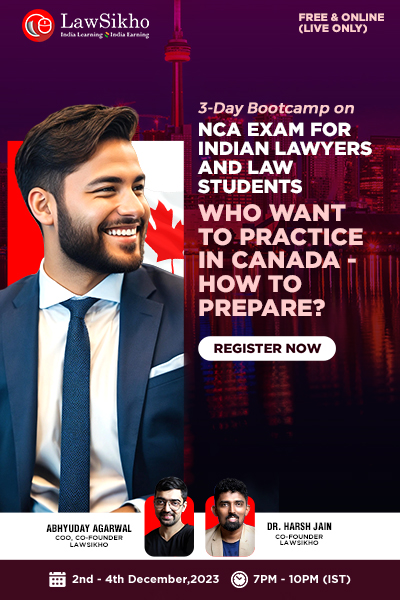 Thanks to God almighty, I made great friends and a really supportive peer group, due to which I was able to overcome my initial fears and excel in prestigious Moot Courts and other co-curricular activities including representing my law school at the Williem C. Vis International Commercial Arbitration Moot, Hong Kong.
I am also very blessed that my wife Ms. Harimohana N. too is an Advocate and we support each other in our law practice.
You were one of the initial Law Clerks of Justice Najmi Waziri, popularly known as the Green Judge of the Delhi High Court. Please tell us about your experience with him and your other seniors at Bar.
I was Justice Waziri's third law clerk. Joining his prestigious chambers, right after law school, was purely a matter of chance and I am very fortunate to have been a part of it. Justice Waziri made a deep impact in my life with his thought process such as respect for law, women, nature and religious beliefs. He was very polite and courteous to everyone. To us Law Clerks, he gave us several opportunities to prepare draft judgments and research on complex legal problems, which laid a strong foundation for me as a lawyer. I was mentored further in the profession by Mr. TK Bhaskar, Mr. Sanjay Kapur and Mr. Shri Venkatesh, who gave me several opportunities to conduct and argue cases.
Please tell us about your law practice, practice areas and the clients whom you represent before Courts.
I founded my law firm VMK Law Offices in the year 2018 and we are located in South Delhi, in close proximity to the Supreme Court of India, High Court of Delhi and other major Tribunals. We have a fairly vast and diverse practice area such as commercial disputes, Energy Regulatory, Insolvency & Bankruptcy, Company, Arbitration, Property, White Collar Crimes, Telecom and Competition. We regularly appear before the Supreme Court, High Courts (Delhi, Madras, Calcutta, Gujarat, Chhattisgarh), APTEL, NCLAT, NCLT, Central / State Electricity Regulatory Commissions, TDSAT, Competition Commission, PMLA / FEMA Appellate Tribunal, District Courts and Arbitral Tribunals. I have represented Public Sector Banks and Undertakings, Statutory Authorities, Multinational Companies, Power Generators (Private and State Owned), Transmission Licensees and Utilities, Distribution Companies, EPC Contractors and Sports Federations.
Please tell us about a few important and challenging cases that you have handled as a lawyer.
To me, no case is less important or less challenging. All the cases that we do, be it before the highest Court or otherwise, are equally prioritised. However, a few of the reported judgments to my credit are below:
SBI Vs. Vibha Agro – (2023) 1 SCC 286
Lalit Kumar Jain Vs. UoI – (2021) 9 SCC 321
SBI Vs. Radhey Shyam Pandey (2020) 6 SCC 438
ARCIL Vs. Bishal Jaiswal – (2021) 6 SCC 366
SSIM Association Vs. UoI – (2021) 8 SCC 511
A. Nabibasha Vs. Small Farmers Agri Business Consortium – 2020 SCC OnLine Del 1250 : 2020 ACD 877 : (2020) 3 MWN (Cri) DCC 51 : (2020) 4 RCR (Cri) 575
SBI Vs. Athena Energy Ventures – 2020 SCC Online NCLAT 774
2021 SCC Online NCLAT 4
2021 SCC Online NCLAT 1621
2022 SCC OnLine NCLAT 27
2020 SCC OnLine NCLAT 717
You are an Advocate-on-Record (AoR) of the Supreme Court of India. How is an AoR different from a non-AoR before the Supreme Court?
As per the Supreme Court Rules, no Advocate other than an AoR can appear, plead and address the Supreme Court unless he is instructed by the AoR. Therefore, an AoR has been statutorily conferred a privilege with respect to cases before the highest Court of the land. However, this privilege comes with enormous responsibility at various stages right from drafting of a petition/appeal, which have to be done with utmost honesty and precision. It is common knowledge that the Supreme Court is a very busy place, therefore, brevity and speed are vital. A crisp Synopsis can win or lose a case before Judges who have 80-100 cases listed before them. Next, strategizing, preparation and thinking out of the box are essential for a Supreme Court practice. It must always be borne in mind that the Supreme Court is the last Court and the result can be a make or break situation for the clients. The AoR system at the Supreme Court equips us to handle these challenges.
What advice would you like to give to young lawyers who are starting their careers?
Young lawyers, who want to be litigation practitioners should carefully choose their seniors and mentors. It is equally important to enjoy the process and seize any and all the opportunities that come your way. Since a litigation practitioner is required to do multiple tasks such as drafting, filing, arguing, briefing, clerical work, client and financial management etc., one must constantly learn and implement new and effective ways to manage the workload. Litigation practice is one of the most thrilling professions and I urge all young lawyers to take a shot at it.
Get in touch with V M Kannan-