This interview has been published by Priyanka Karwa and The SuperLawyer Team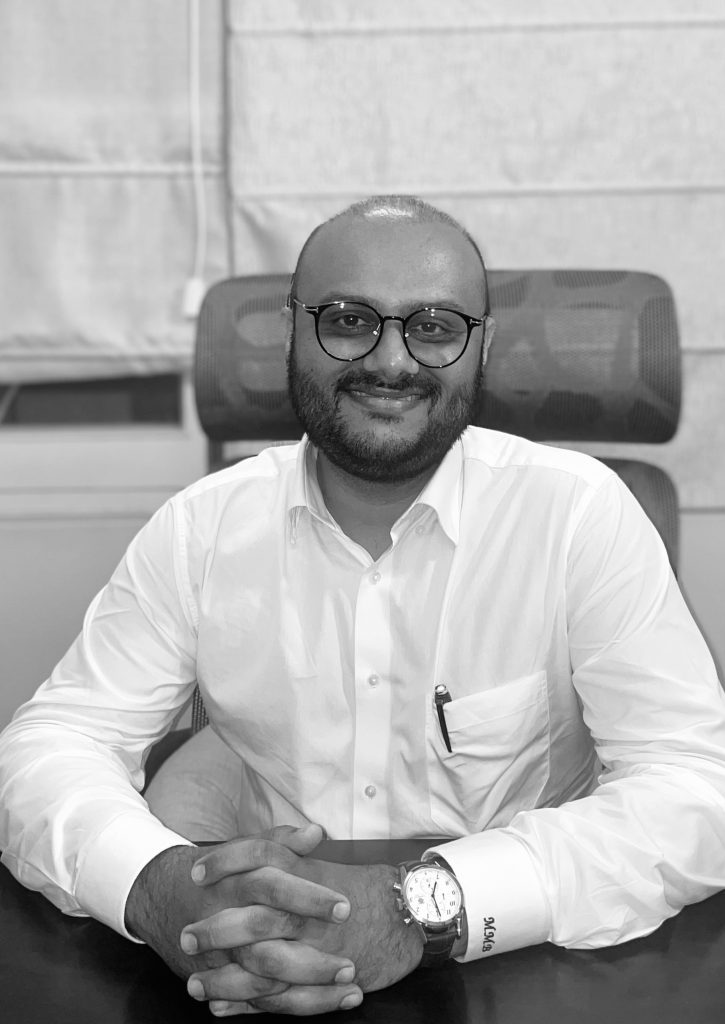 Can you share your journey of how you ended up pursuing a career in law, and what led you to specialize in commercial litigation and white-collar crime?
Being a third generation lawyer, choosing a career in the field of law became a natural progression at the crossroads of life. While I was pursuing a science based professional during my high school, I always remained fascinated with my parents talking about cases at home, how things unfolded in court etc. and as it would turn out, my passion and aptitude for law took over.
While working at Shardul Amarchand Mangaldas since 2012, my Partner Anuj Berry and I were representing certain clients in large scale litigation and anti-corruption compliances in India for foreign companies. Under his able guidance and together with him, we started working to build the white-collar crime practice as a niche area at SAM. As luck would have it, our in-depth work on the advisory side soon translated into many courts facing white-collar crime matters around 2017-18 when there was a surge of criminal investigations by specialized agencies like CBI, ED and SFIO. Once I branched out to pursue my independent practice, I developed this expertise further and continue to ride the learning curve in this field. What is the most interesting part of white collar crime practice is the inter-sectional dynamics it holds between criminal law on one hand and commercial laws, taxation laws on the other.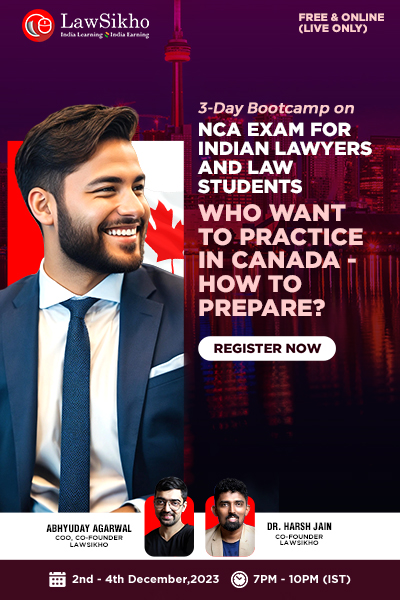 You completed your B.A., LLB (Hons.) from NALSAR University of Law and later pursued a Bachelor of Civil Laws from the University of Oxford. How did these academic experiences shape your perspective and approach to practicing law?
I believe the holistic course structure at NALSAR and the increasing importance given to procedural laws really helped in shaping my understanding of the court processes. One always found these subjects boring in class – however, once I got into active practice, the realization dawned soon that the foundational stone for easing out court related process and practices was set through these subjects taught phenomenally well at NALSAR. As a word of advice, I always harp on the fact that one must always pay utmost attention to the finer details of our procedural laws – the CPC, CrPC, Evidence Act etc., which are the heart and mind for a career in litigation.
Coupled with this, the Socratic method of teaching at Oxford really instilled the practice of self-reading, analysis of finer details and most importantly, joining the dots across subjects – a key aspect which one should practice when it comes to a court case.
You've been recognized as a "Rising Star" by Legal 500 in the Asia Pacific Region for White Collar Crime Practice. Could you tell us about one of your most challenging or high-profile white-collar crime cases, and how you navigated the complexities of such cases?
Undoubtedly, the most challenging case was the investigations being conducted by multiple agencies into the affairs of Frost International Limited and its group companies. What later turned out to be one of the biggest cases – started with 3 different agencies probing the companies on the same set of facts. We were faced with several complex legal issues – such as whether different agencies could look into the same transactions for alleging different offences under special statutes, what would be the evidentiary value of a one sided forensic audit, whether a counter audit would be a plausible defence at the investigation stage itself. Faced with these complex questions, our team was able to ably navigate through these issues with a 3 step simple approach – (i) break down the issue and assess the answer from a first principles perspective (ii) a textbook approach may not always work in niche situations which the law would otherwise not have contemplated – think out of the box when the situation requires (iii) always keep the fundamental rights of the persons facing investigation at the forefront. Since liberty remains at stake in such cases – prompt action and immediate responses are key.
Your career includes a role as a Panel Counsel for the High Court of Gujarat to represent at the Supreme Court. How has this experience informed your understanding of the judicial process, and what unique challenges does representing a high court at the apex court pose?
Representing a High Court is the most valuable and honourable experience one can get. Time and again the Supreme Court has reiterated that the High Courts are no subordinate courts – they are equal constitutional courts as the Supreme Court. To appear on behalf of the High Court requires a lot of preparation and is a position of very high responsibility. At times, the High Court is required to take an adversarial stand, in some cases it may not. It is my role and responsibility to assess the High Court's position for an effective representation before the Supreme Court.
You've advised and represented multinational companies in litigation proceedings before the Supreme Court and High Courts. Could you share a memorable case where your legal expertise made a significant impact on the final outcome?
One of the most significant and interesting cases I worked on was the case of Neeharika Infrastructure Pvt. Limited v. State of Maharashtra, which is now a landmark reported judgment. The Supreme Court was faced with a very interesting, yet peculiar question of law – can the High Court give protection to accused while hearing petitions under S. 482 CrPC and in what cases can the trials/investigations be stayed. Knowing that Mr. K.V. Vishwanathan (as he then was before Lordship's elevation as a Judge of Supreme Court) will be arguing for the Petitioner, I knew my preparation had to be top notch and very detailed. Appearing for the private Respondent in the case, I presented a detailed comparative approach on how this issue had been addressed not only by High Courts, but also by other foreign jurisdictions having similar provisions. The bench was very accommodative and patient during arguments – which really helped me in arguing full length before the Supreme Court. Albeit having lost the matter, it was a great experience which really helped me at the preparation stage of the matter, a practice which I now adopt in all matters.
Your involvement with organizations like the ICC Young Arbitrators' Group and the Oxford Cambridge Society of India showcases your commitment to professional growth. How have these affiliations enriched your legal career and influenced your approach to the law?
Man is a social animal. A lawyer is "social-er". Our interactions with other members of the society, our intersections with people across other forums, professional and walks of life shapes our outlook and understanding of law. Being a member of these bodies and actively participating in the events has really developed my understanding of one very basic fact – there may be different approaches to the same set of facts and a lawyer's appreciation of this helps immensely in setting out preparing for a court case.
As someone who has successfully represented both companies and individuals, what advice do you have for aspiring lawyers seeking a balance between providing effective representation and upholding ethical standards?
A career in litigation is a steep slope. Gestation periods are high, rewards are initially low and recognition is seldom easy at an early stage. However, my only advice to young lawyers on this difficult path would be not to lose hope or your passion for law. Easy money is easy for a reason – but reputation and recognition is for those who persevere. Never let down your guard when it comes to maintaining the ethics of this noble profession. I echo the words of the one I look upto, Mr. Mukul Rohatgi– don't count the hours you put in as a young lawyer.
Lastly, what advice would you give to fresh law graduates who are about to embark on their legal careers, especially considering the evolving landscape of the legal industry?
The field of law is ever expansive , inclusive and experimental. At the crossroads of choosing what to do, you will always get the conventional options and yet some new avenues which may not only interest you, but may be the path of your passion. Do not ever hesitate to try something new in the field of law. The multi-dimensional folds of this profession have a lot in store for everyone and if you have conviction in your actions then pursue it without any fear or doubt.