This interview has been published by Priyanka Karwa and The SuperLawyer Team
Can you tell us about your journey into the field of legal recruitment? What inspired or led you to pursue this career path, especially with a background in international commercial law?
"Choose a path less taken in the professional world, for it is here that you will find the opportunities and adventures that lead to true success ''
This quote truly resonates with my professional trajectory so far. As a first generation lawyer from a family largely involved in business, I was always interested in exploring the nexus between law and the corporate field. Choosing to pursue a degree in International Commercial Law at the University of Bristol came naturally to me since it gave me the opportunity to delve deeper into modules such as IPR, Trade Law and Corporate Finance, and their applicability in a commercial context.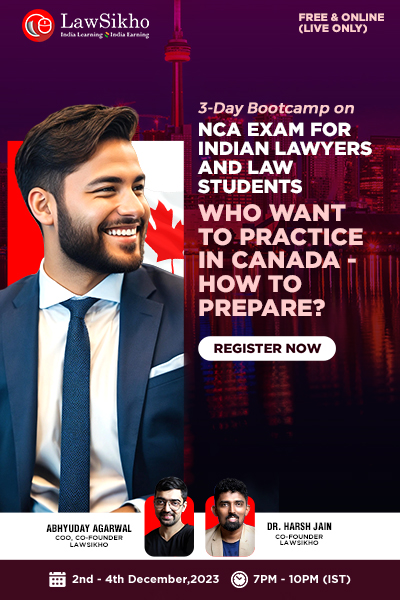 As they say, destiny had other plans and I stumbled upon legal recruitment by chance post graduation. I was intrigued by the business side of law and being at the forefront of engaging with organisations as well as networking with legal professionals from different backgrounds. I am glad I ultimately took that leap of faith and ventured into the path less taken. My journey at Vahura has been nothing short of fantastic. It has given me the opportunity to be at the forefront of interesting projects such as the Covid-19 helpline, advising Fortune 500 companies on hiring requirements and setting up diverse teams from ground up.
Overall, I have evolved as a person and professional year after year. I have become more confident and less shy of my abilities. Vahura has encouraged me to push boundaries and develop a high level of ownership. As a legal consultant, I have built bonds and enduring relationships based on integrity, trust and genuine care.
You've had an impressive career with Vahura and achieved various accolades. Could you share some specific experiences or challenges that stand out during your time as a Senior Consultant, especially in the context of setting up legal teams for diverse organisations?
As a legal search/recruitment consultant, the task of assembling a diverse and dynamic team for various organisations is in itself both a challenging and an exhilarating experience. Traditionally, the legal team demands a thorough understanding of the industry nuances and a keen eye for untapped potential. Legal hiring not only requires one to identify and attract talent from various backgrounds and experiences but also meet the job requirements and contribute to the broader perspective/goals of the organisation. The challenge that I have most commonly faced as a senior consultant has been in addressing unconscious biases, promoting inclusivity and advocating hiring strategies or principles in organisations that may not have been fully embraced in the past. For me, it's been more than just matching qualifications, rather it has principally been about catalysing the advancement of the legal profession – which is our collective mission at Vahura.
In your role as a Senior Consultant, you've handled diverse clients from MNCs to startups. How do you tailor your recruitment strategies to meet the unique needs of such a wide range of organisations?
Tailoring recruitment strategies for organisations as diverse as a MNC or a startup is a nuanced endeavour that necessitates a keen understanding of their distinct needs and cultures.
For instance, when working with Multinational Corporations (MNCs), the emphasis often lies on talent acquisition who are well versed with international regulations, compliance and global stakeholder engagement. The focus is also on aligning professionals with a corporate culture that may be well-established. Essentially, MNCs also focus on comprehensive background checks, language proficiency and adaptability to diverse work environments. The experience can usually be daunting and time consuming which requires patience and thorough screening as a recruiter.
Conversely, with startups, the recruitment approach shifts towards identifying talent who thrives in dynamic and high-growth settings. Here, it's imperative to recognize and emphasise on qualities such as adaptability, innovation and the ability to wear multiple hats. Startups often require candidates who are not only skilled in their specific roles but are also passionate about the company's vision and mission. The ideal candidate is someone who will take on responsibilities beyond their job description and handle uncertainty or ambiguity with resilience.
In both cases open communication with the hiring organisation has been a key strategy. Understanding their goals and values has more than often facilitated a precise match of candidates to specific corporate needs and cultures, whether that's within a well-established MNC or a startup.
Could you elaborate on your involvement in the COVID-19 helpline initiative at Vahura? How did you create a database of legal professionals affected by the pandemic layoffs and assist them in finding new opportunities?
The COVID-19 helpline was a collective initiative within Vahura to help the legal fraternity during the most uncertain and challenging times the world has faced in the recent past. As consultants, we witnessed rampant layoffs, redundancy of roles, restructuring of teams and hiring freeze within various organisations. Given our relationship-focused approach with candidates, the team felt that it was imperative we develop a resource to assist professionals whose careers were directly impacted as a result of Covid-19 pandemic. Through the help of social media, we were able to market COVID-19 helpline and received a registration of over 130 professionals on our hotline. These included people who were laid off, retrenched and were available to join immediately. We were successful in placing most of the professionals either through secondments or as a permanent employee once the market began to slowly pick up.
As a part of the marketing team, I was extensively involved in posting market insights, publishing relevant blogs and creating videos to encourage professionals to sign up on our hotline. Additionally, I was also involved in the 'Once a Lawyer' series which focused on interviewing law graduates and lawyers who disavowed the world of law to pursue an unconventional career path. Since several professionals were facing a lack of inspiration due to layoff and retrenchments at the time, we showcased how they could try out new things, follow their passions and overcome certain boundaries. The idea was to help them broaden the horizon of opportunities they could pursue, rather than worry about their current state.
All in all, I am grateful for being involved in such a noble project and being able to give back to the legal community. As they say, "True fulfilment in life is found by focussing on virtuous acts which not only create a deeper and meaningful connection but also contribute to a better world.''
You've been an integral part of Vahura's social media team and contributed to a significant increase in followers. Can you share some tips on leveraging social media for candidate engagement and outreach within the legal recruitment sector?
In the realm of legal talent acquisition, harnessing the power of social media is a dynamic and essential tool for candidate engagement and outreach. Platforms such as LinkedIn, Instagram, Youtube or even Twitter (now X) offer an expansive stage to not only identify potential candidates but also build and maintain meaningful connections within the legal community. As a part of the social media team, I was involved in strategic content sharing such as publishing informative articles, industry insights on our LinkedIn page through knowledgeable and credible resources which gradually attracted an audience interested in advancing their legal careers.
By staying active on the above platforms, we were also able to address candidate inquiries and concerns promptly. Over the years, as we continued to stay visible within these platforms we were not only able to locate the right talent but were also able to build lasting relationships which were mutually beneficial for candidates and employers and ultimately enhanced the effectiveness of the recruitment process.
Your education includes a postgraduate degree in International Commercial Law. How has this academic background influenced your approach to legal recruitment, and how do you see it benefiting your career in this field?
Although I didn't take the traditional path and practised law, I still owe my education for having a profound impact on my role as a legal recruiter. It has provided me with a deep understanding of complex legal frameworks that govern international business transactions. Additionally, I can assess candidates better, hold a conversation with them and match their goals with the specific demands of multinational corporations looking to build global legal teams based in India.. Further, I have been able to provide valuable insights to organisations and helped them find legal talent best suited to navigate the intricacies of global commerce. I truly believe that a postgraduate degree not only enhances one's professional credibility and fosters attention to detail but also amplifies their effectiveness in placing top-tier talent in the legal sector.
With your experience in both India and international markets, what differences have you observed in the legal recruitment landscape, and how have you adapted your strategies accordingly?
Navigating the legal recruitment landscape in national and international markets presents unique challenges and opportunities. In the national market, the focus often revolves around familiarity with local laws, regulations, language and an understanding of regional markets and cultures. Strategy in this context may involve building extensive candidate networks and leveraging local connections for candidate and client engagement.
Conversely, the international market demands a broader perspective. The emphasis is on the complexities of cross border law and talent acquisition having a strong pedigree and exposure in global markets. Herein, one needs to be well versed in cultural sensitivities and diverse legal systems. Strategies in this context have ideally involved building a diverse pool of candidates who are open to cross cultural training and have a strong grasp of international legal trends.
In both markets, the approaches are different and building trust as well as credibility is crucial. Ultimately, a legal recruitment consultant needs to be flexible and adaptable to understand the unique dynamics in each of the markets for operating effectively.
Finally, as someone with extensive experience in the legal recruitment sector, what advice would you give to fresh graduates or aspiring legal professionals who are looking to embark on a career in law or legal recruitment?
For fresh graduates and aspiring legal professionals who are seeking a career in law or otherwise, I would like to offer a few key pieces of advice. First, embrace continuous learning and stay curious. The legal field is constantly evolving and a commitment to stay informed or upskill is vital in the legal industry. Second, build a strong professional network as relationships are valuable in both law and consultancy. Attend legal events and connect with mentors who can offer guidance and support. Third, never underestimate the power of practical experience, Internship, clerkship and entry level positions provide valuable insights. Have realistic expectations of the corporate world and refine your career goals accordingly.
Lastly, always maintain integrity, transparency and ethical standards in your work. In any profession trust and credibility are your most valuable assets, more so in the legal field. Embrace these above principles and you will be unstoppable in achieving a rewarding and fulfilling career.
Get in touch with Jennica Bellani-