This interview has been published by Priyanka Karwa and The SuperLawyer Team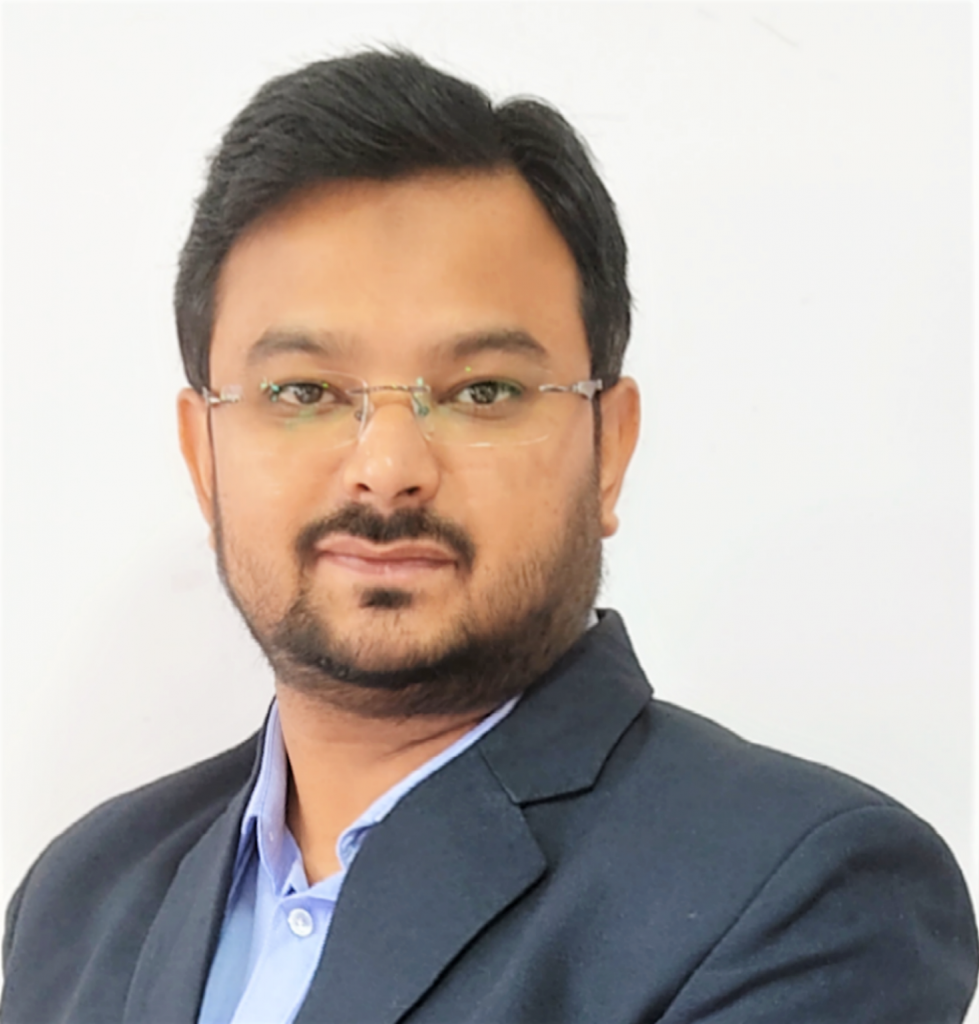 You've had an impressive and diverse legal career spanning various industries and roles. Can you share your personal journey and what initially inspired you to pursue a career in law?
My Inspiration to pursue the law is to understand the world from an equity and justice perspective. My way of seeing things has developed a lot with critical and logical thinking. Another reason was to be part of the corporate world and sit along with the executives on the table, as their advisor for ease of business from a legal perspective, while meeting their business goals.
With experience in IT, software, FinTech, pharma, healthcare, energy, environmental, and manufacturing industries, how do you adapt your legal expertise to meet the unique needs of each sector?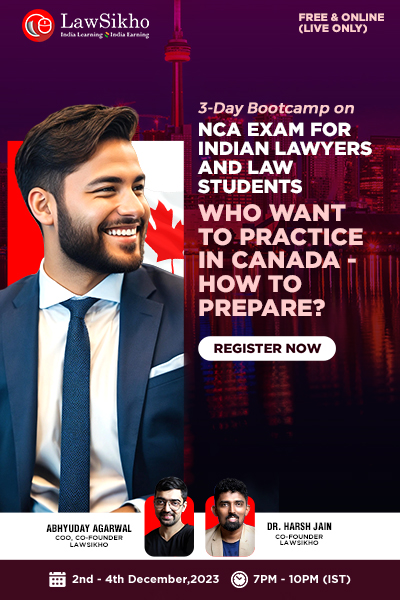 My vast experience on basics of Contracts Drafting and Negotiations, Compliance and Dispute resolutions skills has made it efficient for me to cross through various industries. One, can be part of multi-industries, if you have strong legal skills and business acumen, as every business requires someone who can avoid the disputes and resolve them if they arise. Strong hold on knowing what compliances are applicable to respective industries, is also another tool for getting on different boats.
You've worked extensively in contract management, negotiations, and arbitration. Could you tell us about a particularly challenging contract negotiation or arbitration case you've handled and the key lessons you learned from it?
I have seen multiple challenging negotiations, wherein I bridged between sales targets and risk mitigation, which is not an easy task. One of the important projects in my journey was an agreement negotiation for setting up a Waste to Energy Plant in India. This is to be the third largest Waste to Energy plant in India. This project was awarded by one of the State Governments to the Company and was given on the BOOT model. The main challenge was to figure out the technology procurement which meets the budget and quality specifications. At the initial level the procurement team reached out to a Japanese Company for providing the Incinerator and that was to be done in consortium with one of the Indian Company for civil works. As part of the legal, I advised upon the challenges we may face for any change in scope and compliance by the consortium (consortium being led by a foreign entity). The executive committee including the CEO and CFO took the cognizance of the risk and decided to reconsider the options for procurement. Instantly, I advised an Indian Company who can be prompt to accept the changes based on the requirements and necessity. The Company worked in that direction and got one of the leading players in India on board for supplies. I as a head for Contracts initiated the drafting, negotiating and finalizing the procurement agreements. We successfully had achieved the timelines with efficacy.
This deal plays an important role in my career as it involves identifying the unforeseen challenges related to technology issues, warranty, onsite safety, labour availability (During Lockdown period) and completions within the timelines. All the legal matters related to drafting of documents, advising on Logistics & Labour, Financial documents including bank guarantees, corporate guarantees are dealt by my team headed by me. I am proud of this work as we successfully deployed the Indian Company to compete with a foreign company on technology and timelines.
Your experience at Re Sustainability includes some significant achievements, such as incorporating SPVs and advising on public-private partnerships. Can you share more about these experiences and what they meant for the organizations involved?
Re-Sustainability is India's leading waste management company. It is also competing with foreign companies and handles certain major projects outside India as well. Re-Sustainability majorly bids on government projects and has its presence in more than 50 cities and towns in India. This makes the company a reliable partner for various governments and helps the company to build public-private partnerships on certain projects. Few of the significant projects are 'waste to energy plants' built in Telangana and Delhi, Municipal Waste project in Chennai etc.
In your role at TTEC, you've managed a wide range of responsibilities, including M&A, global contracts, legal counsel, and more. Can you discuss how you balance these diverse responsibilities and the key to success in such a multifaceted role?
"Never a learning, will go in vain", all my experience and learning throughout various industries helped me to bag this significant role at TTEC. I am associated with TTEC as Legal Head for India. I bag legal, compliance and COE domains. Keen eye on corporate compliances, upgradation with Contracts negotiations skills and productive team leader qualities, helps me to balance all the three roles. We give 100% dedication to what we do and that brings the reliability of various stakeholders, on legal. I have a Contracts Centre of Excellence team working with me, which helps global stakeholders to draft and negotiate their revenue and corporate contracts for various regions such as North Americas, Australia, EMEA etc.
My Key to success is never say "I can't", you learn and you do it with dedication and honesty.
You've contributed as an author and have written articles in the legal field. Can you tell us about your experiences in legal writing, and what impact do you think it has on the legal profession?
Yes, I do write on legal subjects. I wrote an article "FORCE MAJEURE IN DIFFERENT LAWS AND COVID-19" and also contributed to "Handbook on Arbitration: A Practical Guide for Professionals" – published by Institute of Company Secretaries of India. Serving the legal fraternity is significant for legal professions, who gain a good repute and exposure. The way you can serve is to write and share your thoughts. Legal writing is very important to let young and aspiring lawyers know how industry works, how to interpret the law and share the legal skills. This will motivate and guide them to explore legal avenues and gain the subject matter.
Your career is filled with awards and recognitions, such as being recognized as one of the Top In House Counsels by Forbes. What, in your opinion, sets you apart in the field of law, and what advice do you have for legal professionals aspiring to achieve similar recognition?
I believe, hard work, dedication and honesty in the below aspects, have brought me these recognitions and awards. What sets a legal professional apart can vary, but here are few aspects that can contribute to recognition and success in the field:
Expertise in a Niche Area.
Strong Advocacy and Communication Skills.
Ethical and Professional Conduct
Community Involvement
Mentorship and Networking
Continuous Learning and Adaptation
As an accomplished legal professional, what advice would you like to give to fresh graduates or those starting their careers in law?
Never think you are an accomplished professional; you should always be a learner. Here are some tips that can help new lawyers as they embark on their legal careers:
Continuous Learning: The legal field is dynamic, and laws are subject to change. Make a commitment to lifelong learning by staying up-to-date with legal developments and continuously improving your legal knowledge.
Effective Communication: Strong communication skills are essential in law. Develop your ability to articulate complex legal concepts clearly and concisely to clients, colleagues, and judges.
Legal Research Skills: Become proficient in legal research methods and tools. This skill is fundamental to building solid legal arguments and understanding the legal landscape.
Networking: Build a professional network early in your career. Attend legal events, join bar associations, and connect with experienced lawyers who can provide guidance and mentorship.
Legal Specialization: Consider specializing in a particular area of law that interests you. Specialization can make you more attractive to clients and employers.
Work Ethic: Hard work and dedication are often keys to success in law. Be prepared to put in the time and effort required to excel in your work.
Ethical Conduct: Maintain the highest ethical standards. Trust and integrity are paramount in the legal profession.
Professional Development: Seek out opportunities for professional development, such as CLE (Continuing Legal Education) courses and workshops.
Practice Management: If you're in private practice, learn about law firm management and business development. It's not just about practicing law but also about managing a legal practice effectively.
Mentorship: Find a mentor who can offer guidance, answer your questions, and provide insights into the legal profession. A mentor can be invaluable in helping you navigate your early career.
Adaptability: Be prepared to adapt to changing circumstances and legal landscapes. Flexibility is a valuable trait in the legal field.
Attention to Detail: Legal work often involves complex documents and contracts. Pay close attention to detail to avoid errors that can have serious consequences.
Legal Writing Skills: Practice and improve your legal writing skills. Writing clear and persuasive legal documents is a critical part of legal practice.
Remember that building a successful legal career takes time and dedication. Don't be discouraged by initial challenges or setbacks, as they can be valuable learning experiences. Over time, your skills and reputation will grow, and you'll have the opportunity to make a meaningful impact in the field of law.
Get in touch with Iqbal Tauseef-