Aarthi Sivanandh graduated in commerce from Stella Maris College in 1997 before deciding to pursue law from Tamil Nadu Doctor Ambedkar Law University. Thereafter, she attended Tulane University (US) on a scholarship and graduated the masters course in corporate law with distinction. Soon after she worked in California briefly as a foreign legal consultant before returning to India in 2004. On her return to India she was part of the founding partner team for Universal Legal. In 2010, she co-founded 'Vichar Partners' which merged into J.Sagar Associates in April 2014.
In this interview she tells us about:
Degree in Law after commerce and subsequent international exposure
Building a corporate law practice in Chennai
Experiences in founding a law firm and its merger with Jyoti Sagar Associates
Role of a partner at one of the largest firms
Work life balance and necessary skills of a young lawyer
You are a B.Com (Hons.) graduate from Stella Maris College. How did you decide to join Tamil Nadu Doctor Ambedkar Law University?
I never envisioned myself as a lawyer. In my final year of undergrad college at Stella Maris, I had won an advertising competition that awarded me an internship offer at HTA. My mother promptly found me a friend of hers who was a company secretary who persuaded me to join the course lest I am lured by what they believed as the glamorous world of advertising. A short introduction to the intermediate course at the institute and I was captivated by law, thus the road to join the University in Chennai to pursue a degree in law.
Soon after completing LL.B., you went to pursue Masters from Tulane University Law School. Why did you decide to go for higher studies?
I was interested in corporate law but there were no law firms in Chennai in the late nineties, the city was flooded with court counsels. Litigation was the only thriving practice area and the city was well known for its stellar attorneys' bar. I decided to visit Bangalore and Mumbai for an internship and found the firms there unwilling to entertain me except for one. It was a struggle to gain exposure to transactional or corporate practice. It was the time after an undergraduate degree when I was keen to discover the world, find new experiences. I had also won two scholarships to study abroad, so I decided to put them to use and get a Masters in Law degree.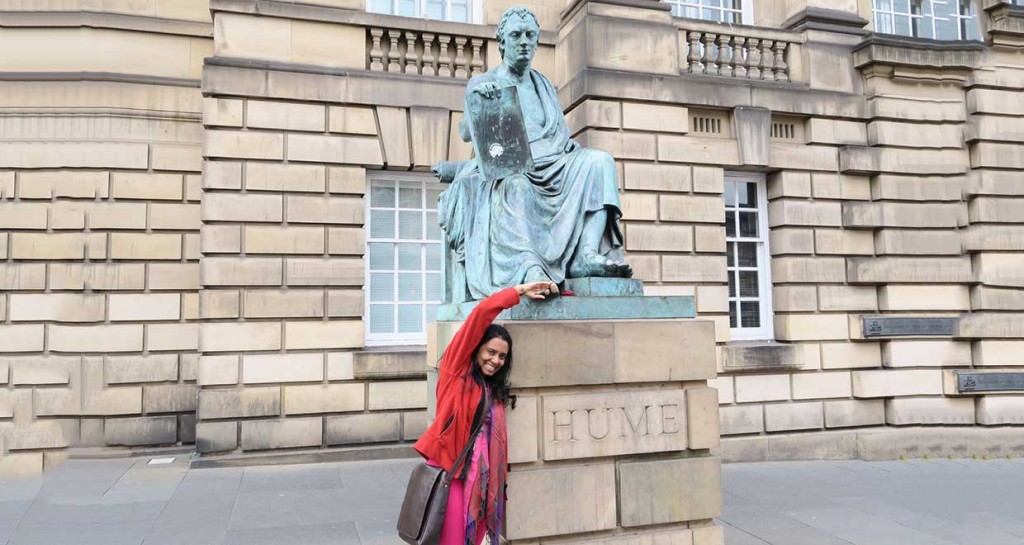 Tell us about your LL.M year at Tulane. How did this influence your career?
My time at Tulane was rewarding and fun filled, both intellectually and personally. New Orleans is the third most interesting city in the US after New York and San Francisco; this drew me to choose the foreign lawyers LL.M program at Tulane. My class had almost 130 people from more than 25 countries. The historic city that had fought Spanish and French wars, its streetcar and Audubon park still alive from the 1840's and a milieu of international students was the background in which my mind grew.–
The enriching dialogues and conversations between professor and student, the Socratic method of teaching, the non-judgmental easy ways that gave every attorney the time to compare how they learnt the law at their home countries and how they articulated themselves, changed my 23 year old mind at very fundamental levels.
Nothing was unacceptable in the system and there were no wrong answers, there were only 'different' answers – This was a huge change from the way I was educated in Chennai.
I learnt to respect other views, state my own clearly, be financially responsible, manage hard work, independence and be comfortable with strangers. I decided to work in the Valley on graduation and came home after 2 years. And like every person who returns home, I wanted to come back to Chennai and change the way people viewed the firm culture and practice of corporate law.
You have been a corporate lawyer for most of your career. What prompted you to take up corporate law? Share with us any experience which helped you to shape your career choices.
My late uncle was a real estate lawyer in the 80's and my father though retired as a public prosecutor continues to work in dispute resolution on a range of matters. I would ask them where companies and others who ran businesses go for their work and they would both reply that those clients' litigation needs were taken care of in the city but for 'other work' they would go to Mumbai or Bangalore or Delhi. While I enjoyed practising with litigation teams in the US (The Chugh Firm), on my return I began to focus only on corporate and transactions law in India and particularly in Chennai.
The challenge to marry the various nuances of the law with the intricacies of forward looking business is both an opportunity and challenge to the transactions and corporate law practice.
Many commercial relationships succeed without the fear of legal enforcement simply by relying on the discipline of the parties' motivation to be fair, their prospect for future dealing, and the increasing premium they place on reputation.
A quality legal product or service would therefore be one that fine-tunes incentives by providing for a broader range of contingencies that will in turn dramatically reduce the costs of dispute resolution. The challenge to achieve this intricate balance calls upon several skills. This held great appeal for me as a practice area and catered to my need for cleanliness in human and business interaction.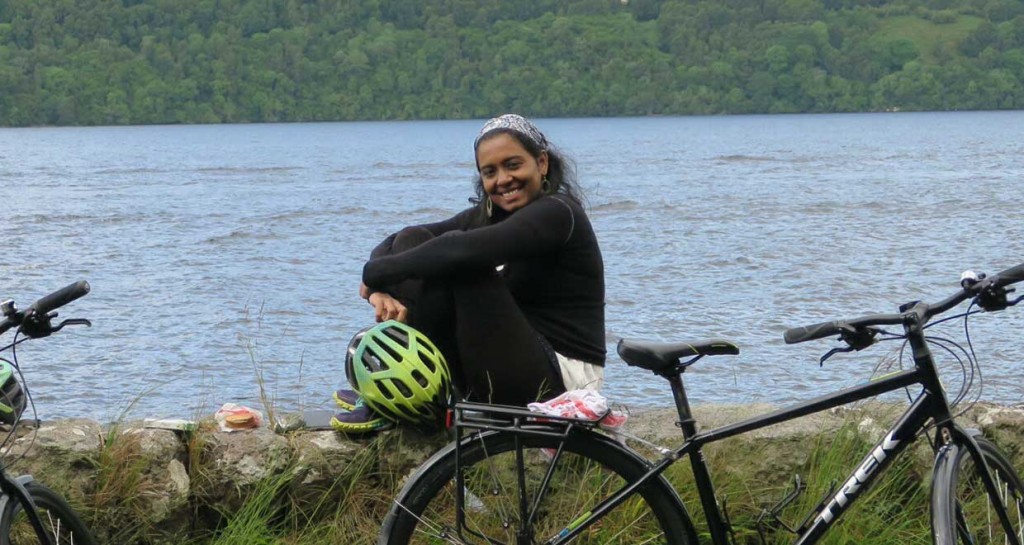 Considering the fact that you started your career in California, was it easy for you to settle in the work environment of India?
The style of work communication and managing client expectations were the big differences in the work environments. When I moved to Chennai in 2006 there was still no law firm that was organically grown in Chennai with a true concept of equity or partnership.
I was a part of Universal Legal in Chennai, India for 4 years that helped me start my career when I moved home. It was an entrepreneurial foray to set up and learn the way forward in term of setting up a practice. However, in many ways there was no 'senior' in India whose coat tails I could hold on to, the only choice was to play natural, observe and learn. I settled in easily, it's a great city and its home. The community places a premium on fair relationships and quality work which were encouraging when I started. Many friendships over the years have given me an insight into the work environment that is unparalleled.
You co-founded Vichar Partners in September, 2010. How did the idea germinate? Any specific reasons why you chose the name "Vichar Partners"?
I had not always wanted to set up my own firm but one is an amalgam of everything and everyone they meet. The idea of the firm germinated with the usual impatience some lawyers feel in believing that they could fundamentally change things and grow a firm that can have an impact. The energy it required and the excitement of possibilities fuelled me.
By 2010, I felt I had enjoyed the city, represented and worked with many clients who were willing to work with a non-branded non-legacy firm and had earned the trust of some of the business leaders in the city. I had sporadically but constantly dreamt of an organically grown firm in Chennai, with all its partners in Chennai catering to everything clients need in Chennai had gained momentum. The timing seemed apt when I met my great colleagues and partners Vinod Kumar and Chitra Narayan. Everything seemed ordained and there just seemed no point in waiting anymore.
We wanted to institutionalise and build a full service law firm and to create a platform that awarded and energised lawyers on merit. We were keen to grow a fast paced technology based law firm that would deal with clients, timelines and quality in an effective manner.
Our name was coined by to reflect the first 2 letters of each of our names but also that in Sanskrit. Vichar meant an idea, thought or opinion which was what our firm was. We were bound in our commitment to quality and our common belief in the ethical practice of law and business.
In April, 2014, Vichar Partners was merged with Jyoti Sagar Associates, Chennai and you currently work as a Partner at JSA, Chennai. What prompted this merger?
Vichar Partners entered the market with large aspirations on being the "go-to" firm in Chennai for corporate, commercial, transaction and niche litigation work. We grew considerably well in terms of repute, associate strength and the quality of work we were handling but we did see market realities in a comparatively smaller geography. Talented young corporate lawyers were tough to find in Chennai as the city had deep roots based solely in dispute resolution and transactional work was getting outsourced which meant there was no investment in building younger lawyers in this area, or finding administrative paralegal support to handle large transactions.
In our third year we found ourselves on other sides of the table with JSA several times, while internally we were intrigued and absorbed on the next level of growth for Vichar. A matter of timing and providence, the potential for a combination seemed complimentary to both our firms.
Somasekhar from our Mumbai office was a significant influence when he first met us with the idea, later interactions with Murali from our Bangalore office, Amit from our Delhi Office and Dina from our Mumbai office confirmed we were on the right path to considering a merger. Of course, the powerful work ethic and integrity of the leadership of Berjis and Jyoti preceded the reputation of JSA and in the end it was almost a natural selection
While some may try to refute this, I do believe that large law firms attract the best talent, provide superior training and mentoring, and would transform the inexperienced into an exceptionally skilled attorney. This in turn allows such firms to attract sophisticated clients, handle cutting-edge transactions and manage the greatest deal flows. A combination of these ingredients on a consistent basis offers the best opportunity to develop as a lawyer.
What does a partner at a law firm like JSA do? What falls within the scope of your responsibility? Tell us about a typical work day.
No day is like another. They are unstructured, sometimes meditative in working through a solution or reactive mode to urgencies or filled with telephone calls. Typically, the day is filled with interactions with potential clients, ongoing work and associates.
A typical day would start with getting a handle on all the client matters going on, different transactions or other mandates involving opinions or structuring a business, that is either readying itself for a sale or targeting a purchase – the task of managing responses to all of them and understanding if their strategies fit within the walls of the law. I prioritize and coordinate with my colleagues who are working with me based on what stage each transaction or the firm's involvement is at. Once the background work and schedules are set within the team, active participation in calls or negotiations begin, with each party at the table having multiple commercial requirements and legal must- haves. The forward looking protections that are required in an ever changing commercial background can require one to bring to bear an understanding of economics, commerce, industry and the law.
Timelines can stretch for various reasons from parties posturing for the right leverage or purely for commercial purposes. The loop repeats and until innovative structuring, alignment of interests and final negotiations find balance– sometimes takes several months.
What is the most challenging or stressful part of being a Partner at one of the most successful law firms in the country? Is it easy to have a work-life balance?
Challenges are continuous, no piece of work is alike and the constant commercial and market changes require one to keep pace with it and opine within the four corners of the law The challenge is to use the right proportion of legal logic, commercial reasoning and fair persuasion on behalf of a client. Negotiations too are often like a puzzle, you may know where the piece goes but you also have to time when you place the piece in the puzzle so as to let others help you complete it. Being calm and composed in all kinds of crisis situations and timeline based advice is also a challenging aspect of the practice.
No, it's not "easy" to have a work life balance. Having said that, I don't believe work to life balance should be 50-50, at different points of life the balance scale shifts sometimes 60-40 and at other times say 40-60. I have two kids aged 7 & 3 who like to do the typical things kids of that age do– play constantly, run, go to classes etc. With a good support system I manage to do some of it with them but not all. If you think of it all as a part of leading a "whole life" then it makes sense than try to slot each activity into a bucket of either work or life. A true partner/spouse who understands the nature of work can help immensely in keeping this balance. JSA is an even keeled firm, with a great set of people and that makes the road saner and easier.
What kind of effort should a young associate put in to work to get it appreciated? What distinguishes an associate from a partner when it comes to work?
A young associate should have a keen mind that should be somewhat of a sponge – that absorbs everything in and around, taught and not taught and a thirst to learn. The law school rote method won't let you stay afloat in a law firm but resourcefulness and hard work will. There are no short cuts.
The outside world and fresh off the boat lawyers are often enamoured by the pay a corporate practice offers but often fail to see the immense hard work that goes into the practice. There must be a very good reason other than money that makes one want to continue to pump in some very crazy hours, bear with challenging transaction requirements, clients who are bound to be low on patience if they are in stressed commercial situations and to sustain it all, for days to end– it's a time vampire.
Associates are central to a Partner's practice. The more they learn and give the more they grow, the more they grow the Partner can expose them to a variety of work. No show is a one man show, the synchronised timing and effort of the associate team in building research knowledge, knowledge management, prompt interactions with clients on status updates or first level drafts and so can assist the Partner to build on the same to have deeper discussions, develop negotiation strategies, understand commercial requirements and enhance the quality of the practice.
How important would you say are business development skills at such higher roles in a corporate law firm?
The role of business development is a key component in a law firm. The firm has only one asset – its people. Amongst the people not everyone is required to concentrate on business development but is a requirement on the senior resources. If a senior resource can garner client confidence, provide resourcefulness and deliver as required the firms credibility grows. The larger the pool of senior resources the larger the palette of services the firm can successfully offer. The symbiotic relationship of different partners in the firm are the strong links the firm builds through its people assets in the community. I would say these skills are critical and second to none.
Having a centralised HR what do you have to say about students writing to partners directly?
JSA is a national law firm and our internship process, recruitment process – all HR functions are centralised. Applications are usually submitted at the internship or careers link on our website. Sometimes, students write to partners or associates they have met or have a relationship with through some other professional forums, while this affords familiarity with the candidate it still depends on the requirement of the location partners and of the firm at each level.
When you hire lawyers under you, what specific skills and profile do you look for?
Law school education is becoming more adept at providing attorneys with transactional skills. Generally, however, it still falls short. When I hire for my team, I look for students who worked extra hard to find some baseline transactional competencies or have devised ways to achieve them through internships, reading, taking courses at the institutes for extra focus on particular areas of law or part timing at corporate law firms.
Given where things are in terms of corporate/transactional law practice outside of Mumbai and Delhi and given the gap between law school education and the transactional competencies that are required, it is incumbent upon the lawyer to be competent and take whatever steps necessary to educate herself to become so.
Fresh graduates can build on their ability to understand business associations, basic advice about business structures, and draft documents related to business associations and secondly to investigate and understand facts and research the law in a given context (emphasis on due diligence).
Working lawyers or lateral hires in addition to the above should be able to draft clearly, have thorough research skills, be able to walk a colleague or client through the process of identifying what the issues are, rules of law in play given the issues, applicability of law to the issues and finally a conclusion. They must be able to also identify and address the ethical implications of practice.
What would be your advice to students who wish to go for higher studies?
A degree for the sake of it would serve no end. However, some are geared to appreciating the jurisprudential thought involved and understand nuances better when the learning is organized through curriculum while others are adept to picking it up as they work with counsels or at law firms. A higher education abroad gives an exposure early on in a student's career to the different styles practices and legal markets in the world. In my personal experience, these courses often help in wide network of friends in different regions and a style in writing and thought that could be unparalleled but I would not unduly overemphasise the need for a practitioner to obtain a master of laws degree.
What would be your message to our readers who are budding lawyers and law students?
Clarity in thought and expression is the single most important quality for a practising lawyer today. This assists in honing the ability to identify, evaluate, and understand business risks for clients and in turn offer appropriate legal advice. Invest in yourself constantly, by reading and understanding the rules of law both at home and abroad, this will enable one to compare contrast and therefore learn. The law is known to be a jealous mistress; you will have to give a lot to get some.