Abhishek graduated from NLSIU, Bengaluru, in 2002. He is the Founder and Managing Partner of Aureus Law Partners. He has been in the consulting industry for most of the last decade and a half. Having worked in Ernst & Young, he decided to move with the founding team of BMR Advisors, and worked with BMR Advisors till 2011. After a long stint in BMR, he founded the tax team of HSA Advocates, which saw HSA Advocates being ranked in International Tax Review rankings for the first time as a tier two practice.
In this interview we speak to him about:
His time at NLSIU
The Indian tax regime
Working for Ernst and Young, and HSA
Given that most of our readers are law students and young lawyers, how will you introduce yourself to them? 
I am the first lawyer in my extended family. And a first generation Delhiite, if there is such a term. My introduction to any young lawyer at this stage of my career would perhaps be that I am just like you, with self-belief, courage of conviction, and aspirations. For me, starting a law firm and working as a Partner in Aureus Law Partners is as new as a career in law would be for you. The quest to perform and succeed would be your constant wingmen. But do remember to savour the small successes, and take failure of any kind in your stride.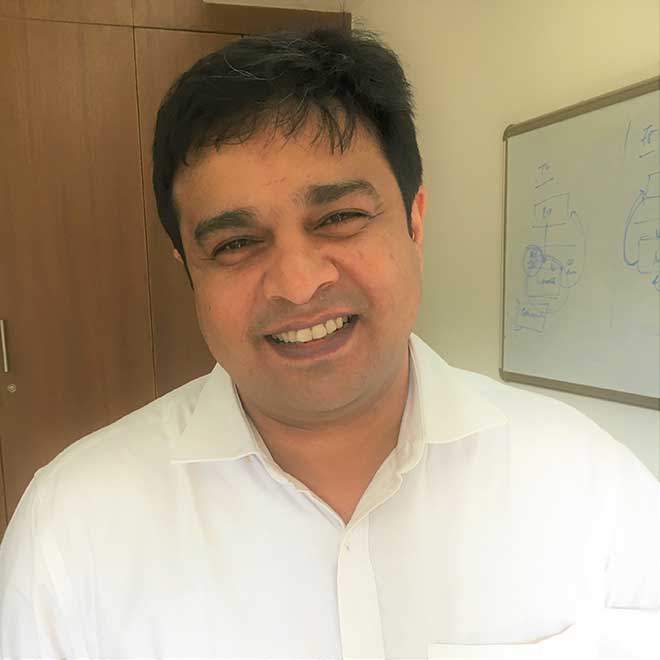 What was it that got you interested in the legal field?
Three factors really – at the time when I was completing my school, the only two 'career choices' were medicine or engineering. I did not want to pursue either.
The second reason is perhaps more contextual. My father had been embroiled in litigation ever since he was a very young. I wanted to help him out, and studying law was one of the ways in which I could.
The third reason being – I got through NLSIU. Had it been any other institution (and at the time the only other choices were the three year courses which were not really an option immediately out of school), I would have probably pursued chartered accountancy, and definitely cricket.
How was your experience in NLSIU? 
We end up spending five of our formative years in a residential course in NLS. You go in as an eighteen year old greenhorn and come out as a 23 year old qualified lawyer. The world that you had left behind in your small town, has in the meanwhile, completely changed. This is bound to shape your future years as a professional and a person. The experience in law school instils a certain kind of confidence. The five years in law school makes you see the other point of view. This is important in several ways, as the ability to see the other point of view and choosing to agree or disagree with it depends on reasons that you give yourself for doing so. The ability to reason conflicting positions out is at the heart of understanding the role that you play later. I played cricket  for the university team through my five years– internships and moots were limited to coursework only! Playing a part in taking NLS to the second round of the South Zonal Inter Varsity Tournament in my first year, and being the captain of the cricket team in the third year, perhaps contributed the most to my identity in law school. Law School taught me how to research, provided me with an analytical bent of mind and to express myself. This is important in real world practice of law as well.
What were your areas of interest in law school? How did you recognise and cultivate such interests?
I used to participate in a lot of sporting activities and some inter class cultural events. Other than that, I did wish to write, and perhaps would do so yet. And as of other areas of 'interests' – I met Nimisha in NLSIU, who I am now married to and have twin daughters with! So that turned out well.
Have you ever considered pursuing further studies? 
I had certainly thought about further studies, but circumstances back home would not have allowed me to take another year before I got into a career. I think in today's context higher education is desirable. However, I feel that getting a prestigious scholarship is what one should be aiming for.
How did you secure an appointment with Ernst and Young?
I got to know that there was a vacancy through Gaurav Malhotra, a senior from law school who used to work in EY at that point of time. I then applied via the regular channels with my CV and got called for an interview.  After being selected as an executive, bulk of the work assigned to me was to do with Value Added Tax advisory services – fairly niche work.  I left EY upon, and  perhaps because of, the beginning of BMR Advisors which was founded by Bobby Parikh, Mukesh Butani, Rajeev Dimri and a host of other partners and seniors from EY.  
What motivated you to join BMR Advisors instead? 
I joined BMR Advisors due to the promise of exposure, the opportunity to work directly with top notch professionals in the indirect tax space like Rajeev Dimri and Sujit Ghosh (who also is an NLSIU alumni), and the certainty of bone crushing work schedule – the latter of which almost always ensures a very steep learning curve, which is something I was aiming for. At BMR I dealt with all indirect taxes and worked on client assignments which only a few others would have at that stage of one's career. Notably, I worked as the only senior associate in Delhi on jobs to transition some of the biggest companies to Value Added Tax back in 2005. I have the privilege of claiming that I played a (big?) role in transitioning business like GSK, Nokia, Cargill, etc. to VAT. My experience in BMR was tremendous throughout to say the least.  BMR taught me a lot of what I know today. It also gave me the confidence to strike out on my own – and I did that, which I guess some of my seniors in BMR may still not be very happy about! 
You founded the tax team at HSA Advocates. How did you go about doing this? 
The decision to join HSA Advocates was based on an idea to render tax and legal services together as a seamless offering. Rashmi Chaudhury, our partner in Aureus, contributed to and developed this idea with me at the time.
Essentially, in accounting firms, one did not provide legal services along with tax advisory. Drafting assistance, for example, would not be provided by an accounting firm, even though one may know an arrangement inside out having advised the business on the tax implications of such transactional arrangements. This, I felt, was limiting. I got the opportunity to speak to Hemant (through Utsa Shome who was working for HSA at that point of time) and got to present a business plan to the then partners at HSA. It was the indulgence of the Partner team in HSA at the time that allowed us to work with them. I am deeply thankful for that. I'd like to think that we managed to meet the business plan. We also got HSA to rank in the International Tax Review rankings at tier three.
Taxation law is a bit of everything really. The best part about tax practice is that it allows you to learn about virtually all industries, and interact with business, legal and finance teams alike. Of course there is another aspect of the practice (more particularly seen in Big Four, etc.) that dictates that a tax professional be a niche area advisor. This may have its merits at an organisational level, but could be a limiting factor at a professional / personal level.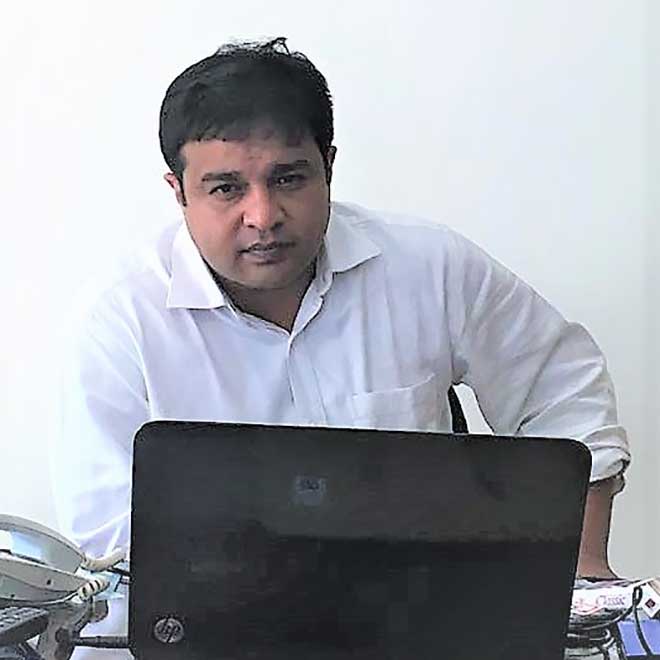 Can you please share your opinion on the GST Bill?
GST is a bit of two things really; it is continuity in several aspects that relates to service tax, while revamping the entire taxation regime in relation to goods. The most important change – which the common man does not really focus on – is that it has taken excise duty away. Common understanding aside, from a 'doing business' stand-point GST changes everything for most businesses. More importantly it changes the manner in which compliances are done, and brings is some amount of certainty in several areas where there was no certainty earlier.  
The tax regime of any country is typified by the administration. I like to think that I am a keen observer and a student of tax administration in India. I have contributed an essay in an HSA sponsored publication that I had edited entitled "Perspectives: On certain aspects in Indian taxation" where I had commented at length on tax administration, having studied various authorities on the subject.
What motivated you to leave HSA and found Aureus Law Partners? 
Again, leaving HSA was more of a strategic decision to expand beyond infrastructure practice. As I already noted, tax work gives you a unique perspective into a transaction, and the industry as a whole. You end up working closely with the commercial and business team, which always helps to structure a deal, while keeping in view the possibility of litigation on account of positions taken. This is the idea which gave birth to Aureus,  which provides end to end solution across industries. I got lucky in that I had a tremendous team with me – we had very good rapport and the attorneys who became the first few Aureuseans, were all willing to share the risk.  Some of these associates are still with the Firm and have gone on to open our branches in various locations. For instance, Chinmay and Suresh handle our Uttarakhand presence having been there since day zero in the Firm.  Some of the others have gone on for further studies, and / or are placed with larger firms. Both these developments are a matter of pride for me and the Firm.
The other reason for starting a new firm was that I got an opportunity of being able to work with Mr. Kantawala who is senior partner at Aureus. I had interned with him when I was a student, and worked on some of his matters later as a litigator from an associated chamber. That's another story – I started my career as a litigator under Ajit Warrier, who is now a partner at SAM. Our chambers (NN Agarwal & Associates) used to work quite closely with Mr. Kantawala at the time.  I always felt that a firm should have a very strong litigation practice, which Mr. Kantawala has ensured for Aureus Law Partners.
What is your current role as the Founding and Managing Partner?
As the Chief Executive & Partner at Aureus, the responsibilities range from executing engagements, to developing business to office administration and managing the attorneys in the firm. As a professional matures in career, expertise becomes wider. This is where I find myself now. I am called upon to render strategic advisory assistance to clients – which may have to do with corporate criminal matters to M&A advisory to targets and investors alike, and even business and legal advice to promotor groups as and when called for. Taxes, and therefore by extension GST, remains a focus area, having worked in the area for the better part of my professional life. I have had the opportunity to work on some very big ticket matters for large industry majors, including the likes of Indorama, Nike, Lanco, Wipro, etc. to name a few. We have managed large litigations and arbitrations where I have been involved on a hands on basis along with our litigation team. We have provided strategic advisory to offshore entities in setting up presence in India, and continue to manage their operational compliances in India.  We are attempting to establish our presence in various new industries, including defence, insurance and the like. So the hands are quite full.
In addition to these, one needs to manage the office infrastructure. From day one in the Firm we had time sheet, accounting and invoicing systems. In fact, I also was hands on in developing our website and the client outreach programs. These are tough jobs – and need to be done. The responsibilities are varied. There is no dearth of work.  
Can you give law students some advice on how to go about researching and drafting their work? 
Research, content, language, prose, and formatting. I think these are the things that you need to focus on to be able to be published.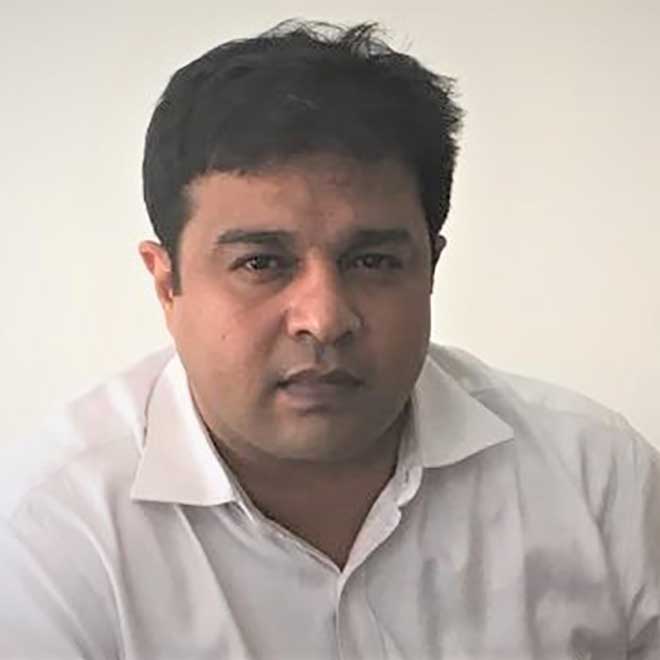 Do you think arbitration is the future of dispute resolution in India? 
Our litigation and arbitration practice is a well-established practice and this shows in the fact that  we have succeeded in getting some big ticket matters in arbitration.  We have achieved success in international commercial arbitration out of London in the first year of our founding itself when we secured costs from the Arbitrator towards legal expenses to be paid by the offshore claimant. The claimant had to pay damages to our client as well. All this without even leaving Delhi to attend the arbitral proceedings.
Recently, we achieved closure in an arbitration matter in insurance, by virtue of an opinion that we had given and are representing a client in relation to a D&O insurance policy. Arbitration would be the recommended course of action for these and many other such newer areas of law, for which precedents are few and far between. Of course, traditional areas of law also benefit from an arbitral process. There are very good arbitration centres in India now. These can be used for the purposes of effective, cost efficient and quick resolution of disputes.
How do you stay up to date about the recent developments in all the fields you work in and have an interest in?
In today's day and age literary and professional resources are much more easily available thanks to the net. I would suggest that students and professionals alike maintain a hunger to read. Given a chance, read anything you can lay your hands on. Also, I find that certain internet resources are very good sources of primers on various areas which a student may not be familiar with. These could help in a base level understanding and serve as a launch pad for further reading and understanding of a particular subject. However, net based knowledge should be verified with the actual statutes and verified sources.
What advice do you have for our readers?
College is a time when you should focus on all aspects of your personality. Try to ensure that you do what you like and not just what you are told. This is the time when you form views, when you establish an identity, and when you try to give direction to your career. You should keep an open mind and try to learn as much as possible. And yes, don't forget to have fun.