This interview has been published by Prabhjot Singh, Priyanka Karwa and The SuperLawyer Team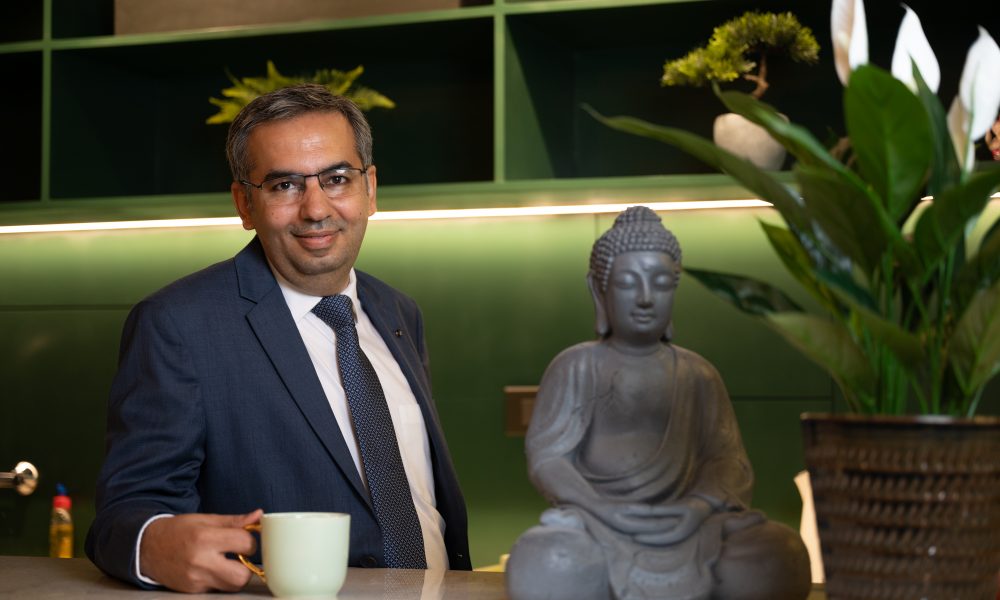 What was your motivation behind choosing law as a career?
When I was in school, I would often express my interest in becoming a pilot. However, during my high school days, I used to have regular discussion with my uncle, who was an advocate practicing on the civil side in the Delhi District Court. He would share details of interesting litigation cases handled by him. The discussions would sometimes stretch for hours and the court experiences shared by him were quite intriguing. These discussions were instrumental in developing my interest in the field of law and I seriously started thinking about pursuing it as a career option. My family supported me as well and I enrolled myself with a law coaching institute after class 12 board examinations to prepare for law entrance examination. As luck would have it, I cleared the entrance exam and joined Amity Law School in the year 2000.
Please share the challenges that you faced in the beginning of your career?
The first challenge was finding a lawyer or law firm that would offer internship. Though I was fortunate to be offered a job on the basis of my internship during the final year with a leading corporate law firm in Delhi, the renumeration offered was not enough to even cover my expenses and made me realise it will take a while to be financially independent. I spoke to my seniors in the profession and was told that there is a long career ahead of me and the focus should be on learning during the early stage, and most firms do not pay or pay a nominal amount to fresh law graduates
I accepted the offer and started working at a leading corporate law firm with full vigour and sometimes did not get an off during the weekend too (which was an eye opener for me!). I worked on different facets of law – Companies Act, Labour Law, Contract Act, Tax law, IP law, vetting of Agreements and opinion work. It was interesting and challenging considering all the subject areas were new for me and it involved spending lot of time sitting in the library researching on the topic but at the same time I was excited with the exposure that came my way. I would ask numerous questions. Somehow, I developed an interest in the field of IP and thereafter worked in law firms specializing in the field of IP law. The experience and the knowledge gained during my stint at a leading corporate law firm during my first job has proved to be immensely beneficial!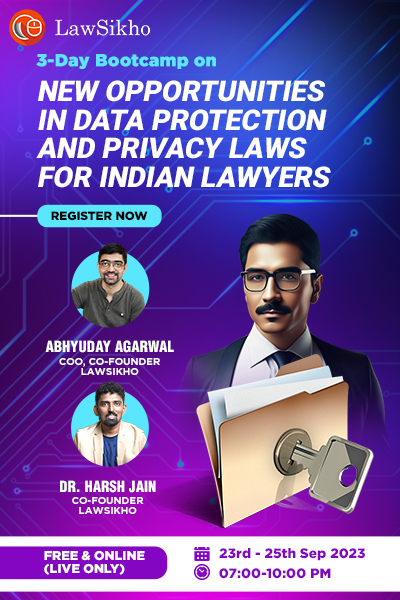 Another challenge which I faced was to prove myself at the workplace despite putting in long hours. The initial struggle and challenges made me rethink if I have chosen the right profession.
Today, when I look back, I believe that the advice received at the start of my career to focus on learning was indeed the right advise and I do not hesitate to pass it to on to the budding law graduates.
Abhishek, is freelancing worth doing in the legal profession and if yes, how to master the same?
Freelancing in the legal profession is actually working as a sole practitioner. My advice would be to do it if you are mentally strong to bear the uncertainty in workflow and resultantly the monetary reward. It offers flexibility and comfort, and the individual can pursue the hobbies or spend more time with family. They can work as much or as little as they want.
Self-discipline, timely delivery of work and good networking skills are crucial to master the art of freelancing or being an independent practitioner.
What are your thoughts on "Moonlighting" and please share its legal implications as well
Some people believe that Moonlighting is ethical because it allows people to earn extra money to support themselves or their families. Others maintain that moonlighting is unethical because it amounts to cheating (due to conflict of interest) and is unacceptable.
In my view, Moonlighting is likely to have an impact on the employee's productivity, possibility of confidential data (names and details of client/potential clients, customer/ supplier name, power point presentations etc.) being shared and use of resources of one company for another cannot be ruled out. According to me, it is a serious misconduct.
Though, there is no specific law that completely bans Moonlighting, the offer letter or employment contracts are often referred to determine whether it is permitted or not. If the employee engages in Moonlighting in contravention to the terms of employment, he can be held liable for breach of employment contract and proceedings under the Indian Penal Code and Information Technology Act can be initiated in a court of law. It is imperative for employees to adhere to their employment contracts to avoid any legal trouble.
Abhishek, there has been a lot going around the Data Protection Bill, 2022 since it came up, but we would like to take your views on the same as well!
The Digital Personal Data Protection Bill refers to
Personal data only of a "person" unlike PDP Bill. The PDP Bill addressed sensitive personal data; however, it is missing in the revised Bill. The definition of personal data includes 'any data' and presumably includes sensitive data.
Relaxed rules on cross-border data flows. The draft Bill mentions that list of countries to whom data fiduciary may transfer personal data will be notified.
Deletion of personal data once the purpose for collection is no longer served, or the retention is no longer necessary.
Hefty penalties for non-compliance but which are capped without any link to the turnover of the entity.
The potential areas of concern could be
Fixed timelines are missing and may lead to delays – Lack of timeline for the Data Protection Board to complete the inquiry, adjudicate the complaint. Also, lack of timeline to cease processing of personal data (in case of withdrawal of consent by Data Principal), no deadline for the data fiduciary to erase personal data that is no longer necessary etc.
If non-compliance is not significant, the Data Protection Board may close the enquiry, and will impose penalty in case non-compliance is significant. The use of the expression "significant" does not seem to be appropriate and may lead to faulty/individualistic interpretation.
Wide definition of public interest. 
Indian government and state agencies granted exemptions from the proposed law in the interest of national security.
Central government is allowed to exempt any data fiduciary from the provisions of the draft Bill and
Reduced independence of Data Protection Board to oversee the provisions of the proposed legislation. The Data Protection Board shall be established by the government. The establishment of the body by the government has its own set of problems – lack of resources and technical expertise of members may lead to issuance of erroneous decisions.  The delay in appointment of officers is not uncommon and may not lead to speedy disposal of grievances.
As per the present times, what are some of the skills that are in demand in the legal profession? Please brief our audience wrt both litigation and corporate point of view!
Oral and written communication skills – Good orator and storyteller.
Understanding the client's business and requirements and how you can add value.
Problem solving ability and ability to think 'out of the box'.
Negotiation, engaging other side in a discussion especially during settlement discussions. I believe in the mantra – not everything is worth taking to the court.
Adopting ethical business practice to achieve the desired goal.
Managing client's expectations.
Managing work and time.
Being aware of the business and legal developments.
We have seen "N" no. of cases wrt fake consumer reviews, how can guidelines be better drafted to avoid the same?
Yes, this is an area of concern. The government has recently issued guidelines to curb fake consumer reviews and unverified ratings on e-commerce websites, online food delivery platforms, social media platforms, hotels and travel-booking platforms. The guidelines come into force from November 25, 2022.

As per the guidelines, authors submitting reviews online will be required to verify their identity by platforms. Platforms will need to verify consumers' identity from email address, phone numbers, IP address etc. The compliance to these guidelines is currently voluntary and may be made mandatory if the menace of fake reviews continues. The government has unveiled a new standard on "Online Consumer Reviews" that will be managed by Bureau of Indian Standards (BIS). Global bodies – including U.K.'s Competition and Markets Authority (CMA) and Federal Trade Commission in U.S. are working towards limiting misleading reviews online.
The crackdown on fake reviews is a positive step and clearly conveys the message that protecting consumer interest is of paramount importance!
Do you see any challenges that AI and Legal Tech have created so far with respect to privacy and other aspects? 
Global LegalTech Artificial Intelligence Market size is projected to reach USD 10,351 million by the end of 2030, growing at a CAGR of 33.50%.  The advancement of technology has brought its own set of challenges. Data security and privacy concerns are the key challenges considering lawyers handle confidential and sensitive information. The challenge is to deliver secure legal service considering the chances of experiencing security breaches becomes even higher with the advancement in technology.
Talking about work-life balance, there has been ample amount of discussion on health issues as a lawyer, what do you believe are the best practices to maintain the equilibrium? 
There has been a lot of discussion on this topic and more so during Covid phase when there was increasing focus on health. In particular, if there is any right formula to maintain work-life balance. In the past two years, there has been a lot of focus on mental health.
During my initial years, I would work till late in the office and it I started to develop health problems. I made changes in my working style and prioritized health over work. I have been working from 8 am-5 pm strictly for the past 14 years and have been quite successful so far. I am the first one to open office and leave on time in the evening. At one point, I used to go to work out in the gym during lunch hour. I use my time in office carefully (without taking frequent breaks during office hours) and it has helped me in leaving without carrying any baggage or thinking about unfinished emails to spend time with the family and have a good laugh! The mini break helps me to rejuvenate. In fact, I do not encourage juniors/support staff to work late on a regular basis considering it is the general trend in most of the law firms. I must add here that health and wellness sessions are organised at my current workplace and the office has been very supportive on maintaining healthy lifestyle and work life balance.
Another thing I have done is delegation of work and have trained team members so that they can handle basic tasks independently. This has reduced my workload and the team members are happy with their professional growth as they got the chance to work on something new and build their skillset. During weekends, I take out time for cycling or go for a long walk. I keep a watch on emails; however, I consciously stay away from responding to emails unless it cannot wait.
Lastly, any advice you would give to someone considering a career in this field.
Good oral and written communication skills
Reading and learning never stops until you retire. Reading should not only be confined to the practice area, but business side of things is equally vital for holistic learning.
Sometimes you need to get uncomfortable to get comfortable.
Be open to ideas, willingness to learn and have solution-oriented approach.
Enjoy your work and success. We are here for a limited time!
Health is wealth, due care should be taken despite long working hours.
Be willing to experiment and innovate.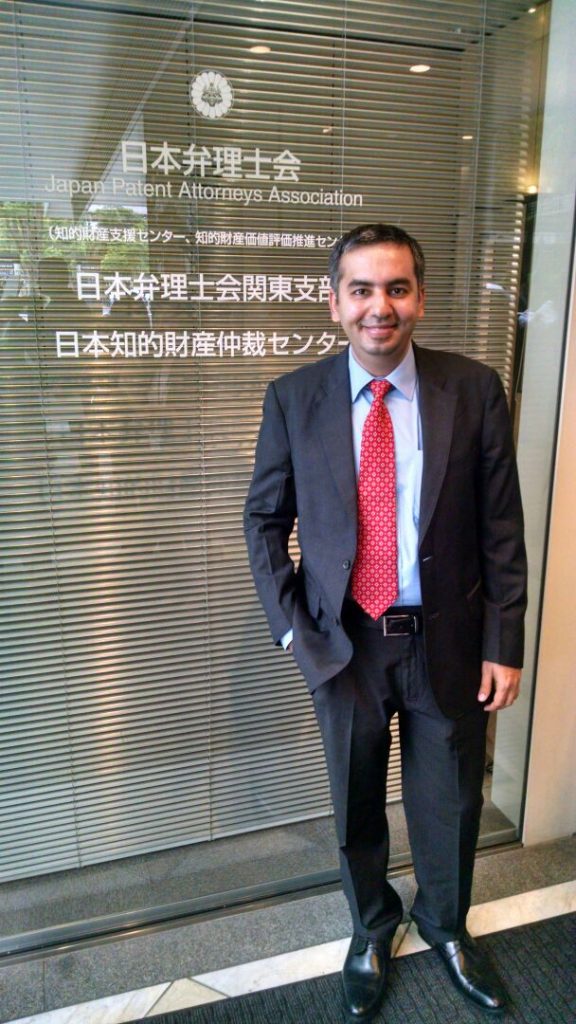 ---
Get in touch with Abhishek Nangia-