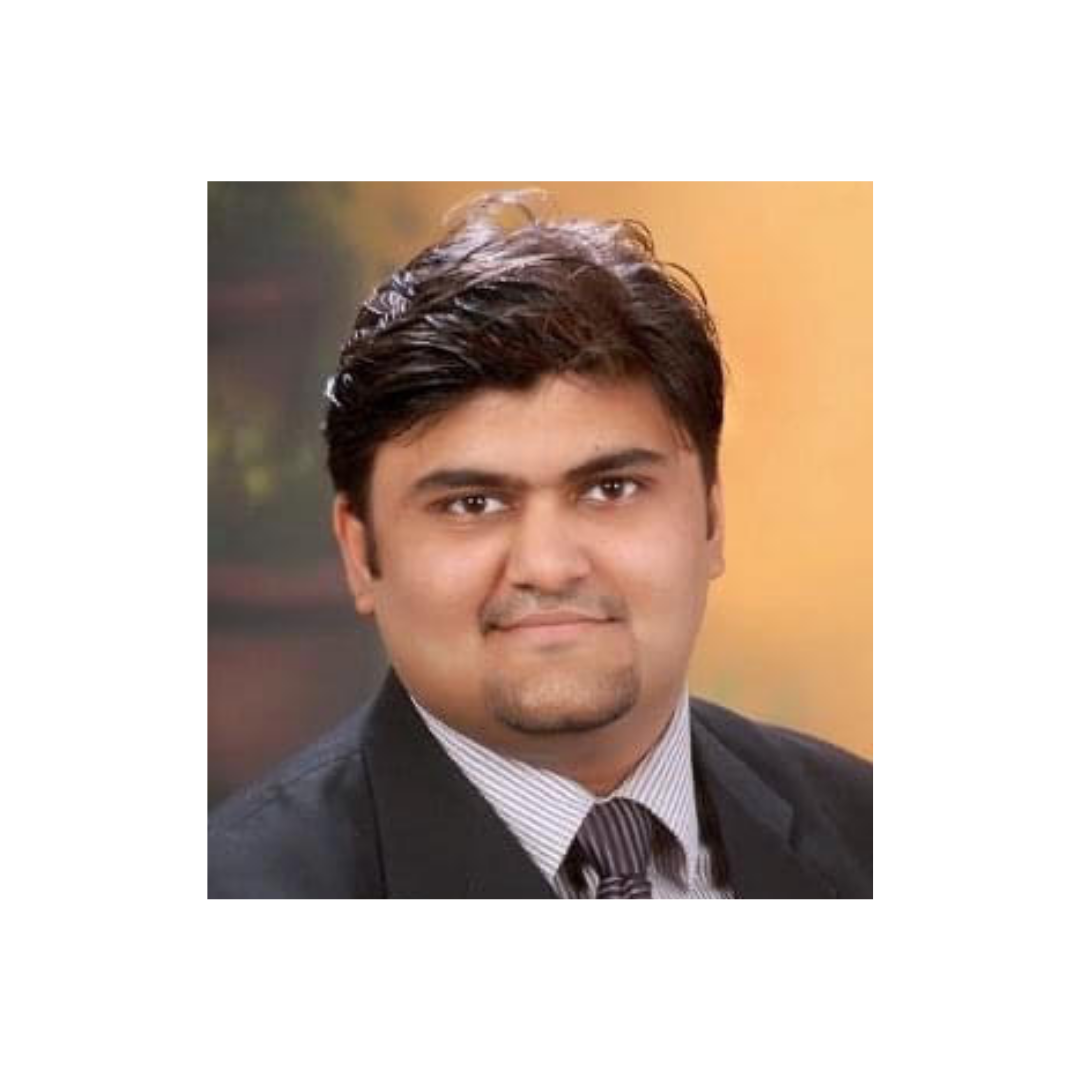 This interview has been published by Maaz Akhtar Hashmi and The SuperLawyer Team. The Interview was taken by Priyanka Cholera.
---
Having studied BA.LLB at Kurukshetra University, Haryana. Did any particular incident, interest, or influence prompt you to think of pursuing law?
I had my senior secondary education with non-medical subjects. However, it was after I met my brother-in-law (who was a civil judge in Haryana Judicial Services at that point of time), I was motivated to pursue a career in law. Considering my limited exposure during my school days and being a small-town boy, my parents always wanted me to get an education from a nearby college. Therefore, I applied for 5 years integrated law course at Kurukshetra University and got myself enrolled.
While choosing to pursue Masters of Law (LLM) from King's College, London. What were the factors involved in choosing commercial law for advanced studies?
While pursuing my law in India, I used to work with my father in his manufacturing business in order to manage multiple things, wherein at first instance, I got to know in brief about the understanding of corporate law and its role in the economics of the world. Eventually, I did a couple of internships in a corporate team of law firms, wherein I got a further understanding of corporate laws in India and their applicability in day-to-day affairs. Accordingly, in order to broaden my horizons and gain specialization in a specific branch of law, I could think of no better option than going in for the study of commercial law.
What were the key differences between your experience of Indian & British law school? Could you please tell our readers how the international exposure has helped you gain perspective to improve your skills in the legal field?
Being in a British law school is altogether a different ball game in comparison to studying in an Indian law school. One of the major differences I could experience in a British law school is the emphasis given to the practical side of the law, wherein one is asked to solve complex legal problems, whereas, in Indian law schools (limited to what I know), a vital role is played on theoretical practice, although I believe this is changing now. Another major difference is that the British law schools lay particular emphasis on a student having read up in advance the designated chapters of the reading list before attending a particular lecture each day so that an informed discussion could take place in the classroom. Lastly, the student-teacher ratio is generally low, and accordingly, the class size is small.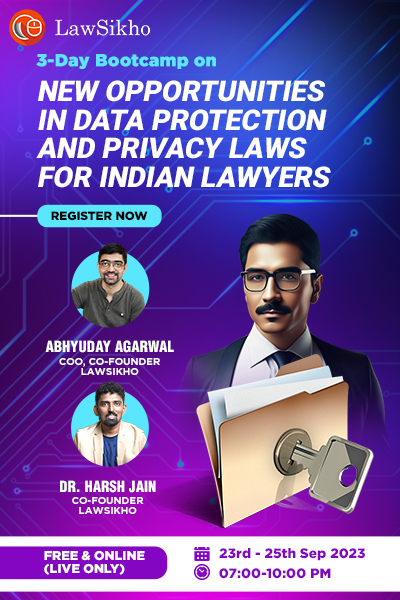 We are looking a decade back, from being a Trainee at PwC and to an International company as a Senior Counsel. How has this journey been for you?
The journey has been challenging yet rewarding so far, akin to a roller coaster ride. Considering my family's limited experience in law (especially in corporate law) and recession in various parts of the world during 2008-2009, job hunting was a difficult task when I commenced my career. Further, working in different practice areas such as PE/VC/M&A in IndusLaw, Project Financing in Link Legal, Clasis Law, and IT in HCL has been a bit challenging in the beginning due to the said practice areas being completely different. However, with the passage of time and given my aim of gaining a varied experience, such a challenging experience has become rewarding for me.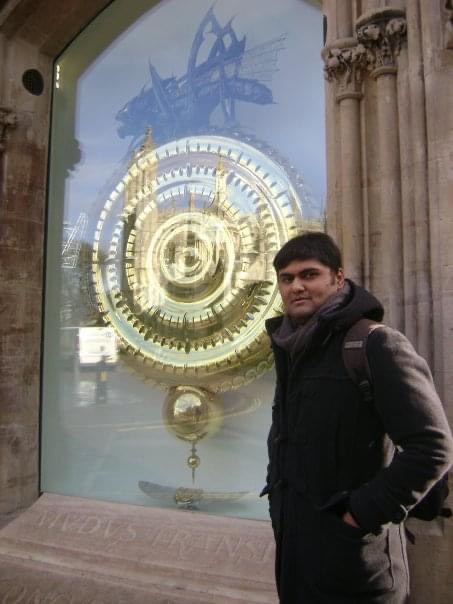 After having a stint at renowned law firms, IndusLaw, Link Legal India Law Services, Clasis Law, you moved to an in-house role at HCL Technologies Limited. Could you explain what kind of work an in-house Counsel entail?
At HCL, I got to work in a largely similar fashion like I was working with law firms, except that my thought process of reviewing and negotiating a document became different. In an in-house practice, one has to review the document to figure out the risk involved and to find risk mitigation to such risk, from the point of view of securing the commercial interest of the company and minimising the chances of litigation, either by factoring in such risk in financials or to negotiate the document to the limited sense of removing/limiting such risk.
You moved to ANDRITZ, an international technology company serving as a Senior Legal Counsel. How was that decision to switch from a law firm to an industrial company rewarding on a personal as well as the professional front?
So far, it has been the most rewarding experience due to multiple reasons. The foremost is that I get to work on a multitude of contractual litigation issues. Another one is internal legal team support, wherein one can easily adapt to the environment within a span of a few months.
Your experience includes rendering advisory and transactional services in a variety of practice areas, including Project Finance, Private Equity/Venture Capital investments, Acquisitions and General Corporate Commercial. How do you keep the team spirits elevated and make a positive work environment handling high-stakes deals?
While working in a team, I believe that one has to ensure that you are available for support throughout to provide timely support to your team. Secondly, you have to uplift your junior colleagues while educating/supporting them as and when required. I have always ensured that I follow these in order to have high team spirits.
What keeps you busy other than work? Could you tell our readers about your hobbies? Any movies, work of art or books that have had a profound impression on you.
I really like watching content on OTTs (like Netflix, Amazon Prime) and listening to music and podcasts. I am not very fond of reading novels/books except those pertaining to law and finance, as I have a keen interest in the same. Additionally, I like reading columns written by influencers, as it motivates me to keep my life on track.
The pandemic has affected people, work, businesses, etc., around the world. How do you take care of your mental health and strive towards a good work-life balance?
Though pandemic has affected people and businesses (including me as I got infected by COVID-19), however, I ensure that I follow certain practices in order to safeguard myself and people around me, such as physical training for an hour on a daily basis, eating mostly home-cooked food, or food from hygienic places in case I have to, avoiding travelling to public places and busy market places, especially during the weekend. So far as striving for a good work-life balance is concerned, being able to spend quality time with family and close friends and unwinding by spending time with nature personally helps me achieve that.
---
Get in touch with: