Interviews
DEBOTTAM BOSE, INDIA'S FIRST ART LAWYER ON STUDYING LAW, PURSUING HIS INTEREST IN ART, PHILANTHROPY & FUNDRAISING AND DIFFICULTIES FACED DURING THE PANDEMIC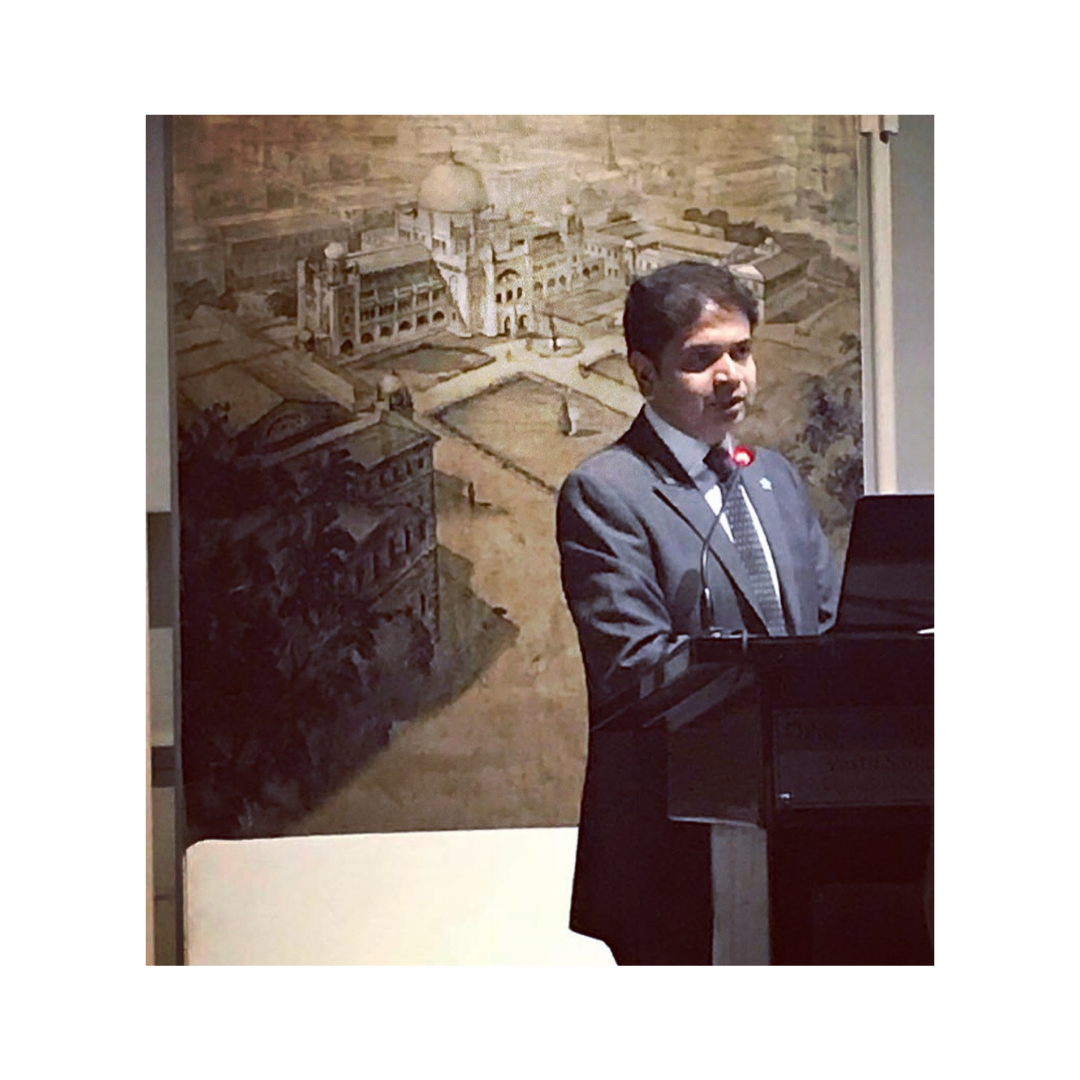 This interview has been published by Maaz Akhtar Hashmi and The SuperLawyer Team. The Interview was taken by Priyanka Cholera.
---
You are the meeting point of "A marriage between art and law"? which are known to be a form of rebels and a contradiction to society by nature. For instance, art and law can be comforting as well as intimidating. How would you describe your relationship with these subjects?
I am sometimes called India's first art lawyer, so let's begin with the law. Law regulates, and it's all about rights and responsibilities, and it's important for people to understand what is legal and what is not legal. Similarly, in the field of art, there are important aspects of property rights, gallery responsibilities, and artists right, to name a few. The art world is a commercial world, where stakes are high since a lot of money is involved, especially if an artist is doing well in their career. So, here stands the meeting point of art and law, particularly since there are a number of problems arising from the circulation of fakes and forgeries, non-payments, fraud. Artworks by painters who are no longer alive are frequently and illegally sold into the secondary markets, alongside stolen artworks. The law regulates all of this, and it respects the rights of the artist alongside the rights of the collectors — giving them the confidence to trade. For me, I combine both these fields because I am interested in both disciples, and as an art lawyer, I am then able to advise on aspects of the law and commercial aspects of the art trade along with the rights of artists and collectors.
Your academic pursuits include an LLB from Lancaster University, an LLM from Nottingham, and studying art history from the London School of Oriental & African Studies. Can you tell us a bit about your time at these universities and their contribution to your present self?
I have been privileged to study in fantastic universities across the world, from Lancaster, Nottingham, Bristol, and London in the UK to Strasbourg in France, Florence in Italy and Cambridge Massachusetts (Tufts & Harvard) in the US. All our experiences combine to enrich our lives and help us to get to where we are going in life. This was most true for me. The campus university where I was at first in the North of England was extremely beautiful, located by the famous lake district. It was an amazing experience; my student-peers and faculty-mentors all helped to shape my mind and interests. Studying abroad indeed played a great part in helping me expand my curiosity and intellectual horizons. I went to Florence, studying at the European University Institute and the René Cassin Institute in Strasbourg, France. Both were programs on international law, and both cities were renowned for their arts and culture, especially Florence. I was exposed to a lot of incredible art there. Interacting with diverse people also helps to broaden your mind and push you out of your comfort zone. Bristol is a beautiful city, and I did my legal professional course there, which was a great experience. I was at the School of Oriental & African Studies, and London itself was a very engaging and fantastic experience. You meet & interact with brilliant faculty and students all the way, so every part of my journey has helped me shape myself as a lawyer. Finally, my US experience was the icing since it's a very different system, with world-class faculty and students who bring incredible diversity and wonderful friendships.
You have worked as a project finance lawyer with Skadden, Arps, Slate Meagher & Flom LLP (Skadden) and White & Case LLP, London and before that at Nishith Desai Associates (NDA) in Mumbai. What are the skills you learnt as a finance lawyer relevant to being an art lawyer as well?
I was fortunate that I worked at Skadden, White & Case LLP, and NDA in India, some of the top law firms in the world. I started as a junior lawyer, and that means you do everything. You learn so much, but you have to work hard, and you are inspired to do so since you are surrounded by such sharp minds who are extremely hard-working. This kind of training and mentorship is important for every young lawyer who wants to build up a strong base, especially since these skills are transferable. When I started my chamber practice, an important thing I appreciated was that you have to be hard-working, dedicated, and must commit yourself entirely towards building a new niche practice, Art law.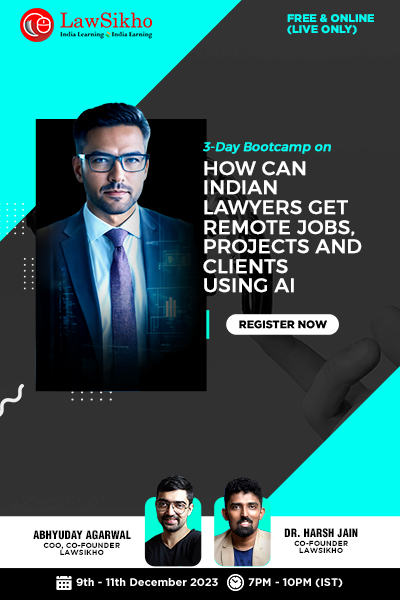 For a lawyer, the key issue of client confidentiality is paramount, and for an art lawyer, it is to provide independent advice on art acquisitions. Equally, we seek to prevent conflict, and this is why I give independent advice along with my team of experts about issues such as whether an artwork is genuine or whether it is worthwhile to buy a certain piece of art.
Now, these are the transferable skills that I learned while working with those top-tier law firms. In art law, you work with very expensive artworks, and there is a high level of trust put forth in you by your clients when you handle their money and collection. But you don't get overwhelmed by the money or whatever else is going on because you are a professional, and integrity is critical.
You have talked about the passion project you indulged in with your friend's father that kick-started a thought about art law in India. If that opportunity had not come, would you still be working at law firms, closing billion-dollar deals?
I wish I was closing billion-dollar deals myself, but yes, I was fortunate enough to work on teams that did close multi-billion dollars deals. One of the things that I love about my work is that I get to travel a lot because art law is inherently an internationalized practice. The other aspect which I enjoy is interacting with people from all walks of life, including janitors, sweepers, CEOs and owners. So, if not an art lawyer, I would have pursued something combining my love of travel and interacting with diverse and interesting people.
You are renowned for differentiating authentic art pieces from fakes and forgeries as part of your practice. Can you share a few red flags or signs of fake art?
Yes, the things I specialize in are fakes or forgeries, firstly helping collectors with artworks that have imperfect titles. I also assist in helping to evaluate an artwork before a purchase or sale. Furthermore, I specialize in ADR (Alternative Dispute Resolution), Mediation, and Conciliation. Here, we unravel the whole deal when there is an art-related conflict with clients, and then we come to a settlement that both parties accept.
In terms of fakes and forgeries, I mostly deal with artists that are no longer alive, and there is a huge demand for their work. So the supply is low, and demand is high, making these artworks really expensive and giving fraudsters the incentive to elaborately forge documents or create and sell fake works of art.
Recently, for example, I worked on a case dealing with a beautiful work by Raza — which can be faked easily. There was a signature, and a certificate by Raza himself, so the buyer was going to buy that work thinking it was a genuine artwork by the late master and spending a lot of money. We did our due diligence and got my team of experts to work simultaneously, and with their assistance, we were able to find the red flags, and it was fake work. There, the key thing was disclosure, where you tell the client what we have found and advising them accordingly.
In previous interviews, you have suggested that being an art lawyer is investigative by nature. Do you have any anecdotes from your career where you wore the Sherlock hat?
We have all heard of Amrita Sher-Gil, whose work I am sure we all are familiar with. One of my clients in India was offered a beautiful Amrita Sher-Gil work. It was certified by her own nephew Vivan Sundernam, who is himself a well-known artist. It was coming from the collection of well-known artist Paritosh Sen, with a provenance letter that stated for how long it had been in his collection. In any case, I was asked to do the due diligence.
When I did my research, I found out that Sen had, unfortunately, died a very poor man like many eminent artists of his time. So, it struck me as strange that a man who had a prized Amrita Sher-Gil's work did not sell it in his time of need. Afterwards, I got in touch with people who knew Paritosh Sen and asked them to have a look at the provenance letter, and one of the persons known to Sen informed me that the style of the letter did not match with that of Sen's older letters. This was a red flag, and of course, we finally discovered that the letter was forged. So indeed, art law is investigative in nature, and the entire story needs to be verified even if all the documents are there.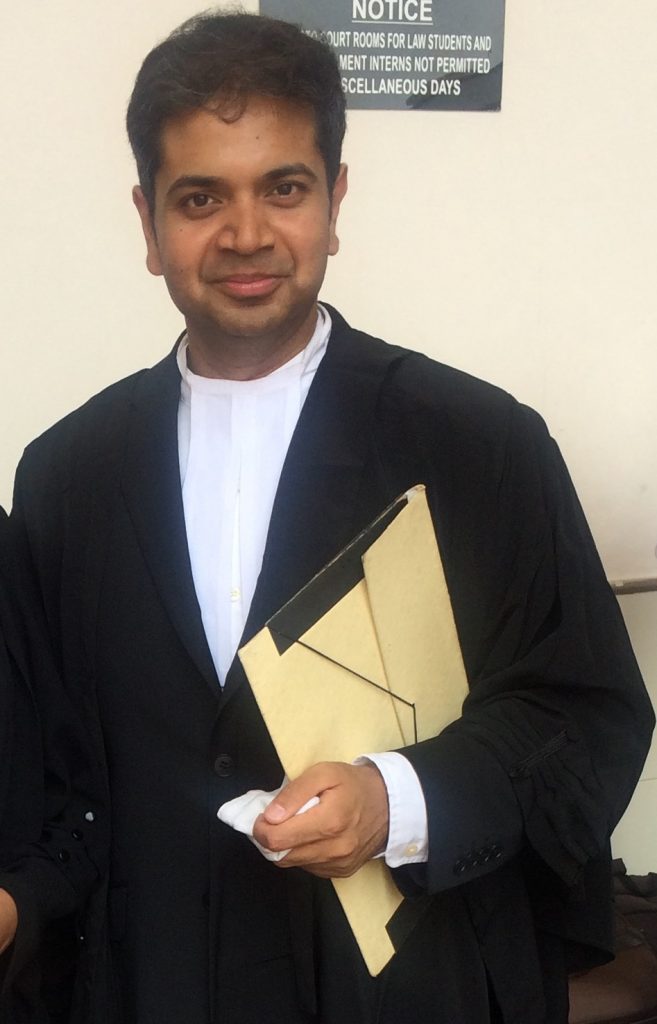 Collecting art is one of the most expensive practices. Can you share why do you stand by that India should adopt Japan's relaxed laws on international art purchases and the notion that GST in India is a miracle in disguise?
In India, we have a very piecemeal legislation called the Indian Antiquities Act, which regulated art & antiques. Particularly, it has a category that certifies objects as national treasures. Essentially, anything that is over a hundred years old is a national art treasure, but this is not a very tenable proposition.
Also, there are named nine national art treasures, which includes the work of artists like Abanindranath Tagore, Amrita Sher-Gil, Rabindranath Tagore, Sailoz Mookerjee, Gaganendranath Tagore, Jamini Roy, Raja Ravi Varma and Nicholas Roerich. These artworks are prohibited from leaving the country. This law can be argued to harm both the value and recognition of the artists and their works.
Japan, for example, has a very progressive legislation regulating the trade of artwork and antiquities. Their law only seeks to publicly preserve and display the best works of art and leaves the rest for the market to freely trade. So, it allows flexibility and freedom.
Now, a boon in the Indian art market has been GST. Previously, people were used to buying a lot of art informally through cash, but with the advent of GST, more and more people are getting used to not having cash transactions and thus leaving a full paper trail. They are paying GST on the artwork, which is a good thing.
You have interacted with students at various universities like Harvard Law School, Harvard Business School, Columbia University, OP Jindal Global University, Ashoka University, and the National University of Singapore. How complex is it to explain Art Law to a generation, which has known art mainly through digital platforms?
I must say I have been fortunate to teach at world-renowned universities with different cultures. But the level of interest is very high wherever I teach, and my students are always very passionate and extremely inquisitive. Art law is a niche area, and so I first try to break it down to them where it fits in the broader scope of the law and then explain issues like fakes & forgeries, art as an alternative assets class, rights of artists, collectors and gallerists.
I used to visit many museums and art fairs across the world during the pre-pandemic times. The pandemic changed all that, but a lot of online classes happened where there would be a lot of images, which all made the experience more interesting. Digital platforms have only increased access to art and art literacy.
How difficult was working during a pandemic, with social distancing and travel restrictions, when one's work comprises site visits and close examinations?
The pandemic has been tough for everyone, but equally, it has given us incredible links in the form of technology, getting us used to do meetings online. Many investigations happen on video calling with high-resolution JPEGs and digital high definition video, so collectors can see the paintings without travelling to visit them. We had intermediaries who would be in that city and whose work was essential towards those ends. They look at the work in detail and submit the report. As you may know, the art sale in auction houses went off the roof this past year, and the second-highest price ever paid for an Amrita Sher-Gil work was during these times. People were buying a lot of art during the pandemic, so the art market's work never stopped.
What are the challenges of being a pioneer? How do you address the knowledge gap with clients when it comes to the authenticity of art?
I know that people coming to me are because of my expertise in this niche area. It is my domain, but I also try my best to listen to and understand their views. This process takes time, and one has to be patient with it. But in the end, they want me to give my expert advice, and if I don't do that, I would be doing a disservice to the other party. So, if you see, it all comes down to managing relations by being understanding and patient, but also putting your foot down when necessary.
How do you take care of your mental health and strive towards a work-life balance? Do you still get time to pursue your hobbies amid a busy schedule?
People have always struggled with mental health problems worldwide, but the pandemic made it worse. In any profession, you have to take time out for yourself to prevent burnout. For me, travelling is a great outlet. Equally, it is important to surround yourself with people who are kind, patient and empathetic. I am very lucky to have friends of all ages who are more accepting, less judgmental, and can easily let go of things, which has helped me a lot. To keep physically healthy, I used to participate in outdoor activities like running, exercising, and playing sports, but it all came to a halt during the lockdown. We are getting back at it slowly, and I love all things outdoors.
Is formal education in art an inevitable part of being an art lawyer? What would be your advice to someone who wants to practice in this niche?
I think the first thing to know is that anyone who wants to be a lawyer and is interested in art can do it simultaneously. But of course, to practice art law, you must first study law and should practice in some area and gain a wide range of experience, be it at a law firm, in courts, or at a lawyer's chambers. One must gain experience understanding the nuances of the law. Once you understand different aspects of law, you can begin discovering the artistic and commercial aspects side by side. You attend shows, get acquainted with artists, and do internships where you can learn directly about the area and get hands-on experience.
So, in short, you first become a lawyer, then you become a great lawyer, and then if you are still passionate about art, you branch out. In India, however, this is still a very niche area, and very few people are practicing within it. So, the work is still limited, and you have to do other kinds of legal work as well.
---
Get in touch with: