Adithya Banavar is currently a Senior Associate at McKinsey, New York. He graduated from NLSIU, Bangalore in 2011 and then joined McKinsey's office in Chennai for two years. He was subsequently transferred to McKinsey's New York office in 2013 as a Business Analyst. He was promoted to Senior Associate in July, 2014. His achievements during law school include being in the top 16 of the prestigious Willem C. Vis International Commercial Arbitration Moot Court Competition, Vienna.
In this interview he talks about:
Experiencing law school at NLSIU, Bangalore
Mooting and in particular, Willem C. Vis, Vienna
Working at McKinsey, New York
How would you introduce yourself? Could you please share a little bit of what motivated you to pursue law as a career?
I am currently a Senior Associate at McKinsey in New York. I graduated from NLSIU, Bangalore in 2011 and then joined McKinsey's office in Chennai for two years. In August 2013, I got transferred to McKinsey's New York office where I continued as a Business Analyst. In July 2014 I was promoted to Senior Associate.
Both my parents are lawyers and that was basically where the idea of law school came from. By the time I was done with my 12th, I had decided that I wanted nothing to do with engineering. At that time it seemed like a good idea for me to actually start doing something different, and hence, law.
I came to know of NLS through my father who used to be a visiting professor there and has had a long standing association with the University. I wrote the entrance exams for NLS, NALSAR and NUJS. I got through NLS with a rank of 48 but as far as NUJS was concerned, my name was at the very bottom of the list!  I chose NLS mostly on account of it being closer to home.
Given that a significant number of our readers are law school students, would you please tell us a little about your law school days at NLSIU, Bangalore?
My experience at NLS was a little different from the typical NLS experience because I was a localite. I was more of a day scholar and didn't stay at the hostels often. Accordingly, I had a lot less excitement in my life compared to my batch mates who lived on campus.
Overall, the real value lies in the ecosystem that NLS creates, apart from the conventional classroom curriculum. It gives you an opportunity to do whatever you want, whether it is a moot or starting up your own eatery like Bhukkad for instance. The peer crowd around you is what makes the experience special. NLS is structured to support this. Classes start at 8:50 am in the morning and end at 1.30pm so the rest of the day is open for you to explore your wide array of interests. It makes a student understand that academics is only a part of a holistic education.
Personally, I am a huge fan of the trimester system. I think it works really well. You have four subjects so you can clearly focus your attention. There are a few days where things could get a little intense (night before the exams!) but most of the time, you actually have time to yourself. It also gives you a very good balance of subjects. When you are studying Sociology and Economics, you are also studying Legal Methods. You see how the latter plays a role in both Sociology and Economics. Law is not something you can study in a vacuum without a broader social context and I feel the trimester system allows you to get deep into a couple of areas and truly understand the interdependencies.
NLS also offers numerous avenues to put the law into action. I was part of two of them during my time in law school. The Legal Services Clinic (which I was a joint convenor of) has a dual mission of (i) providing legal aid to those who cannot afford it and (ii) spreading legal awareness and literacy. As a part of LSC, we set up the Bangalore chapter of IDIA (Increasing Diversity by Increasing Access) – an NGO that looks to help underprivileged students gain admission into law schools through CLAT by providing financial and training assistance; and then looks to support and mentor them through the 5 years of law school.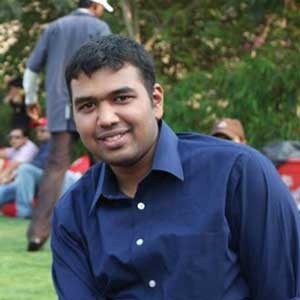 Have you ever felt that you have a slight advantage over your peers in other law schools owing to the fact that you are an NLSIU-graduate?
It really depends on what you want to do in life. If you want to start your own company for example, it will make little to no difference which law school you go to. If you want to go to a top tier law firm, again it doesn't matter that much because as far as I understand, the top 15 from any of the top National Law Schools find their feet fairly easily. Where the difference starts is in the more off-the-beaten-path career options. The reason this difference has begun is because NLS has a very strong alumni network. Many are into business, some even into modelling! One good example is McKinsey, which has numerous NLS alumni. In terms of campus recruitment, McKinsey used to only go to NLS among the top law schools (not sure if this has changed now).
However, these are not structural barriers. I feel that if you are enterprising enough it doesn't matter which law school you are from. For instance, when we were at the Willem C. Vis International Commercial Arbitration Moot Court Competition in Vienna, we met Martin Hunter (one of the foremost arbitration authorities in the world). He was hanging around a team of law students from KIIT, Bhubaneswar. We later learned that he comes to India and teaches a course every summer on Arbitration law at KIIT.
How important do you think CGPA is in retrospect?
I did not have a very high CGPA and hence my answers are potentially biased towards feeling it does not matter. I never really cared about CGPA even during law school and focused my attention on co-curricular activities like mooting. NLS recognizes this and there is a gold medal that is based on performance at moots – Best Student Advocate, which I was awarded.
I think CGPA makes a difference if one wants to join a law firm. It makes a huge difference if one wants to pursue higher education. Once you move away from law firms and higher education, it makes far less of a difference. For litigation, it does not matter in the least!
In the long run, I think it is important to separate out learning from having a good CGPA. I feel I learnt a lot more from mooting than I did in the classroom. Having a good grounding in law is immensely valuable in whatever you choose to pursue after law school (even if it is not directly law-related). Unfortunately, the CGPA system is far from perfect and I feel does not truly reflect how well one has understood the subject.
You have taken part in the prestigious Willem C. Vis International Commercial Arbitration Moot Court Competition, Vienna and also finished in the Top 16. Please tell us about your experience.
Vis is truly an amazing moot. The city is beautiful and there's a party almost every other day. If you plan on taking last minute moot work when there, it is likely to be a very bad idea! There is just so much to do and enjoy other than the moot itself. There are almost 300 teams participating and it's a great opportunity to meet people and know about their views, etc. and understand the law better. It is truly a once-in-a-lifetime experience.
In relation to our performance at the moot – after securing any moot, the first thing to do is to hound past teams who have cracked the moot. The challenge we faced was that teams in the years immediately preceding us had not done very well at Vis. With hard work, an "out of the box" approach to mooting and a ton of luck, we reached the Top 16. Once you reach that position, the other 15 teams are more or less close to your own team in terms of competition. In the round of 16, we lost to a team from the College of Law, England and Wales. The head of Arbitration for Allen & Overy, Europe was their coach!
You are currently working as a Senior Associate at McKinsey & Company in New York. How is it different from working in India?
Although not very different in terms of work, it is quite different from a cultural perspective. Here, in the United States, the industries are well established and there is a much more defined role for consultants. In India, it is still a lot more personal and exploratory in terms of the way you work with your clients. Of course, that is a broad generalization and there are many exceptions.
What is an average day as a Senior Associate at McKinsey & Company like for you? We would love to hear about your work profile. Please tell us about the responsibilities you are entrusted with.
As an Analyst and a Senior Associate, you are a member of a larger team. We are given a very challenging problem from the client, which could range from 'where should we focus for the next five years' to 'How do we reduce our procurement cost by 20 percent?' Whatever the problem is, we break it up into distinct pieces and allot each of these pieces to a member of the team. Teams are small – with 2-4 people looking into at the problem on a full time basis and 2-3 more senior consultants who spread their time across multiple projects. Each person in the team owns a significant part of the answer. As a senior associate, you take a much more holistic view and are responsible for understanding how your part of the problem links with the overall problem and the broader context of the company. As an analyst, you focus on the part of the problem that you have been given. As you get more senior, the mindset changes from 'This is what I have been allotted and I shall go solve it' to 'what is really going to make a significant and lasting difference to the client.'
How can one working at a law firm at present get into McKinsey?
During my time in India, I did not see many laterals hired from undergraduate programs. I suppose this is because the Analyst programme is a two year commitment after which you are generally expected to go to business school and come back as an Associate. Most analysts spend two years at McKinsey and then go to an NGO or go into investing before going to Business School. Some come back to McKinsey as Associates. There are also people who come back to the law with a more holistic business experience.
Will an MBA post a five year integrated B.A/B.B.A, LL.B. course be a better combination for a job like this at McKinsey (Management consultant)?
Yes, definitely. Business and law are two sides of the same coin. It is quite useful for one to understand the nuances of the law to make sound business decisions. Beyond that, the way you approach problems in business is exactly the same way you approach problems in litigation. Instead of searching for case law, you're looking for facts and analyses to support your answer to the problem that the client has posed to you. In the legal context, you are getting the facts of the case, the evidence and putting them all together to support your arguments, so it is very similar in that sense (just a different context). An MBA therefore fits perfectly with a law degree and an excellent entry point into business (including consulting).
Do you plan on doing an MBA sometime?
I am quite not sure at this point of time. I intend to continue at McKinsey for the near future (I got promoted to associate without an MBA). Frankly, I haven't decided anything as of now, but I should come to a decision by mid-year.
Do you know about the management consulting industry in India? Would you like to come back and operate from here?
Yes, I have a fair idea since I worked in India as a management consultant for 2 years. It is definitely an option and not a bad one. It's really a question of opportunities in the areas you'd want to be in. What excites me the most is doing strategy work for TMT (Telecom, Media & High Tech) companies. From a longer term perspective (5-10 years), I think India will be one of the best markets to be in.
As a concluding message, what would be your suggestions to law students?
For people in their second or third year, my message to them would be to make the most of law school. Enjoy the social life along with the extracurricular and co-curricular activities. Do not get too stressed or worried about any one thing (especially CGPA!). For the ones who are about to graduate, I don't have much to say except that they ought to do what they want, not what everyone else in their batch is doing. Their job should excite them to go to work in the morning. If not, they should already better start planning their exit (even if they have not yet started!). It's not that every day of the year will be filled with excitement, but in balance, your irritation and frustration should not outweigh your excitement.