This interview has been published by Prabhjot Singh, Priyanka Karwa and The SuperLawyer Team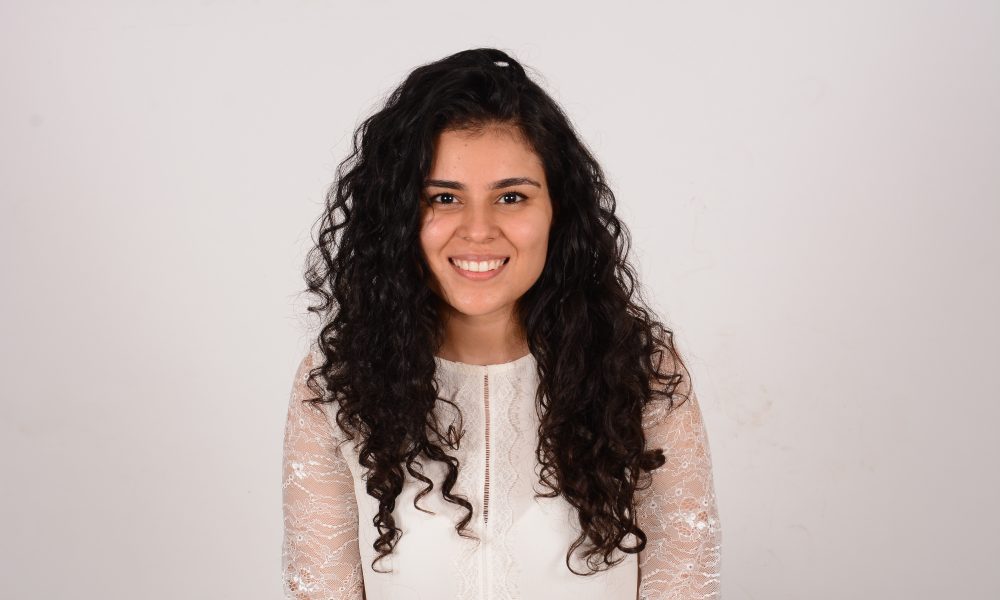 What motivated you to choose law as a career? And how has been the journey so far for you?
While growing up, I remember my mother telling me that she always wanted to be an advocate. However, since she came from a humble background, she could not pursue it.
As they say, "When it comes to life, we spin our own yarn, and where we end up is really, in fact, where we always intended to be", somewhere, I believe that destiny had a major role to play while I chose to study law and pursue it as my career since I was very inclined to pursue fashion designing.
God has been very kind to me, I have met some wonderful mentors during my journey who have constantly guided me through. It has been an eventful journey, very rich in terms of learning, not monotonous. I feel that I am fortunate to have discovered on how to be assertive and support the business while not losing my own ground. That's the best part, isn't it?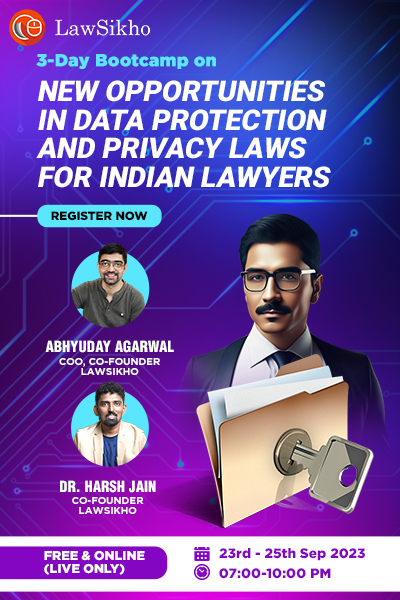 What were the challenges that you faced in the beginning of your career?
I moved out of the 'city of dreams' after pursuing law from Government Law College, while I had a PPO in my hand just to feed my own curiosity of what's in store for me in a new city, in a new role? I just wanted to understand how a company works and what role does a lawyer play in building it. Many of my friends chose to work in law firms but somewhere I was determined to pursue an in-house role in real estate.
I am a very passionate human being and an extrovert as well, and I feel that it somewhere affected my first promotion. Early on, I remember when I got rejected for this promotion, I felt devastated. It undoubtedly was one of the first failures which I had tasted. I had been an academically bright student who predominantly scored well and therefore, it took a lot of time for me to heal.
During this phase, while I was trying to find job opportunities and relocate myself to Bombay, I largely faced rejections. I remember, feeling miserable about myself and questioning my own skills and choices. I held my patience and kept myself motivated and as they say "Tough Times Never Last, but Tough People Do!" and some fantastic opportunities came my way.
As I progressed in my professional journey as an inhouse counsel, I learnt a little later in life that you need to be very solution driven towards the business. A strict 'no' to a business proposal even with a solid rationale is something that may not work.
Among all the specializations, i.e., drafting, vetting, due diligence, risk mitigation, which area of law is the most interesting to you and why?
Risk mitigation to me is the most interesting. I believe that this exercise teaches you to research the moot points, evaluate and assess the business proposal accordingly. Alongside this, it also makes me build and present the best and worst business case for my stakeholders.
Having said that, doing due diligence and creating an title trail as a real estate lawyer is also challenging and interesting at the same time. As you may know that the land laws are very region specific and even consist of cryptic language, hence to derive and create a title trail is both complex and absorbing.
Jyoti, how do you balance your work and personal life effectively?
I believe that I am organised when it comes to my work and personal life both, which makes it very easy for me to balance both effectively. I love to travel which means I take frequent breaks and therefore planning is the key. I often try to work backwards which gives me immense time to think, strategize and plan my work and life, both. By following this thumb rule, I do not procrastinate and stress myself. I believe that work is an integral part of my life but not my whole life.
What can be some of the toughest considerations while someone from a non-legal background has to see before opting law as a career?
I do not see it challenging if someone from a non- legal background starts one's journey as a lawyer. Having said that, the choice of a law school is very integral. I am proud to be a GLC'ite. As a student of GLC, I had the freedom to explore different fields of law by interning with law firms/ companies, senior counsels, or maybe just venture into a different horizon altogether. It essentially gave me time to introspect and perspective on who I want to become and most importantly how I want to be.
I am a first generation lawyer and feel that I have an advantage here, as I have the freedom to make mistakes without feeling any threat of being judged. With each mistake that I have committed, I have learnt to be wiser. All of our journeys are different and they can be absorbing yet very fulfilling, if we see from the right lens. We just have to dive in deep and we shall definitely find our way, the perspective has to be right.
What is a typical day like for you?
I am an early riser and start my work day usually around 9-9:30AM by checking/ replying to emails and messages. I, then write my to do list (and sometimes also get overwhelmed with the tasks that I have put down for myself to be completed in a day!) and then get started with the projects that have my top priority. I find that I am most productive during the day, hence I try to read as much as I can so as to advise my stakeholders on their business proposals or build strategies to move ahead before I start to jump into meetings and commence the contracting work. Before ending my work day I mostly look back and assess what's one new thing which I learnt today. This is one of the ways which helps me to be grateful to the job that I do.
Jyoti, could you highlight some of your success habits that enable you to meet your goal?
The most important success habit which has always helped me to achieve results is discipline. I live by the principle that "discipline is the bridge between goals and accomplishments". Discipline helps me in taking charge of my own life be it professional or personal; it also helps me to train myself much ahead in time.
I also feel that performing yoga consistently, pursuing my hobby alongside work and travelling has helped me to largely reduce work fatigue.
Last but not the least, I feel that we must trust our leaders, mentors, team and colleagues. I fully echo the thought that together we can do so much, togetherness comes with a team and teamwork begins by building trust. With my own experiences, identifying and trusting my mentor/ leader and building a team has helped me in facilitating my accomplishments much earlier.
Lastly, what advice would you give to someone starting out?
For someone dreaming to choose law as their career, I believe that you should first assess if you are passionate towards pursuing it. One must be brave and also wise to assess what is the right thing to do. You also have to be patient in this journey and not fear to evaluate yourselves in different fields of law. To conclude, I feel that one must believe in oneself, have faith and make your own country proud.
"Every accomplishment starts with a decision to try".

-JYOTI KAPOOR
---
Get in touch with Jyoti Kapoor-