Anandh Venkataramani graduated from Symbiosis Law School in 2011. After a successful stint at LakshmiKumaran and Sridharan, he went on to pursue his Masters at New York University School of Law, with a specialization in antitrust, litigation, and corporate law. He has been admitted to the Bar in the Republic of India, and the State of New York, USA. He is currently Associate at Shardul Amarchand Mangaldas, with a focus on competition law.
In this interview we speak to him about:
Qualifying the NY Bar and studying in the US
His diverse experience
His interest in teaching
How would you like to introduce yourself to our readers?
As someone who is curious and always looks forward to new experiences and and new opportunities for learning. I'd say I'm the same professionally as well.
How did you go about choosing law as your career?
I was bent on preparing for SATs in my 12th standard with an aim to study biotechnology. Zoology interested me a lot. My father, also in the legal profession, encouraged me to study biotechnology, and he just happened to give me some basic readings on political philosophy and legal essays, generally. While the not so subtle encouragement I received from people in the legal profession made me consider pursuing law, it was the readings that appealed to my love for debates and tipped me towards applying to law schools.
Tell us about your experience as a student of Symbiosis Law School.
In two words, colourful and enriching. The time spent during those five years were formative for all of us. I surely learnt a lot, both in and outside the classroom while at Symbiosis Law School. My batch at Symbi was the last to have a relatively un-demanding curriculum, with no internal assessment or other curricular activities. This gave us freedom, and incentive to engage in a number of co-curricular and extra-curricular activities and competitions in Symbi and other colleges. Many of the now established cells, and student activities were being created by our seniors, and some of us as well, and being part of that process was a great learning experience. It's heartening to see how students have grown these student cells and activities well beyond what we had foreseen or even hoped. These activities aroused a sense of kinship amongst students, creating bonds as strong as those of the dear friends we made for life during these years. Symbi, in essence, was a sanctuary for every kind of student – if you sought it, you would find it. If pure academics was your interest, you'd find support. If championing human rights was your calling, it would be nurtured. If not (purely) law, but music or sports was your passion, you'd find cheering encouragement. My peers and I are all testament to this.
Having been a consistently good student in your college days, how important is doing well in academics?
I'll be adding no new insights in saying that it's fairly important, and at the same time, I cannot take the truth away from that. It shows to someone assessing you that you have caliber – that you're intelligent, and / or  you're focussed, and /r you're hard-working. While it may help in securing job interviews, doing well in the legal profession barely has any connection to academic performance. Once you find your focus and passion, you're bound to do well, regardless of what you did or scored during law school.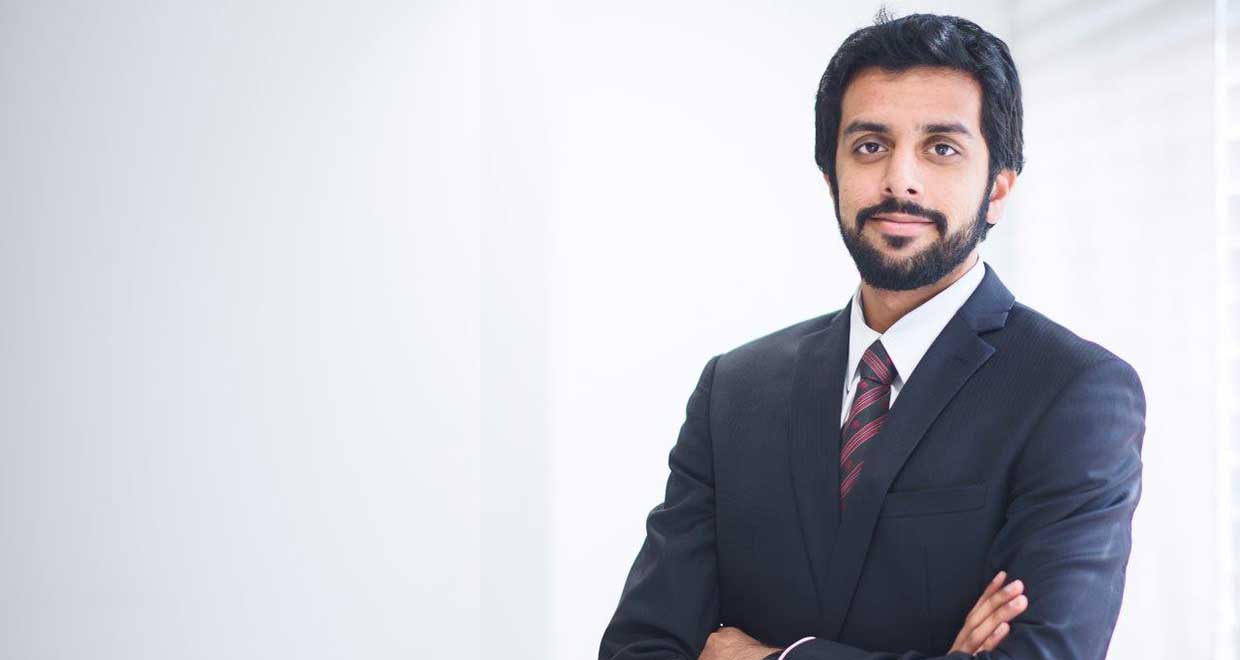 How have your roles in positions of leadership shaped you as a lawyer?
(Anandh has held several leadership positions during his time at college and served as the Editor of his student law review.)
In college, and the "real world" after that, you brush your shoulders and work with a number of people. The positions I held during law school (for instance in the cabinet of the Student Council, editor of the student law review and the newsletter, or heading committees in the college festival) taught me how to work in a team and head them. They also taught me empathy and respect for others, which we all could use more of. Individually, each of these positions also honed other skills that have held me in good stead during my time in New York and San Francisco, and continue to aid me now.
Working as an Associate at Shardul Amarchand Mangaldas & Co., what does a working day look like? 
Shardul Amarchand Mangaldas is a highly competitive Tier 1 firm in India. Big law firms (with significant numbers of attorneys) usually attract large clients, who have work that can only be handled by well resourced teams. That's the nature of the beast. The Competition team at SAM, which I'm a part of, is no exception. Both, on the merger control, and antitrust (behavioral) aspects of competition law, the team is usually grappling with some of the largest transactions and complex cases in India. With jurisprudence slowly developing in the law, it's an exciting time to be a part of the practice. This excitement and the endless opportunity to learn with these cases and transactions, is what keeps one ticking through the pressures of the tight deadlines and long work hours. The range of tasks in my practice, would include drafting written submissions and pleadings before the Competition Commission of India, the Appellate Tribunal, the High Courts and the Supreme Court, corresponding and liaising with the Commission on ongoing cases, preparing notification forms for merger approvals, providing advice to clients (oral and written), drafting opinions, among other things. There's always enough to keep you on your toes.
Tell us about your other interests and how you manage to maintain a work-life balance?
My interests are as varied as they can be – among other things, I love riding motorcycles and meddling with them, reading, experimenting with my DSLR, playing music, building and listening to my record collection, watching gigs/concerts, and the outdoors generally.
Honestly, I'm still figuring out what an ideal work-life balance would be in law practice. Many at the top of the legal profession have told me that the balance has to be foregone in the favour of work, and I find that happening during the phases when I'm driven and focused on my goals. But pursuing my other interests is critical, as they help me unwind and settle myself. Whatever windows of time I get, I try to fit these things in. As important, of course, is spending time loved ones and friends – who will always be an essential support system in our often demanding world.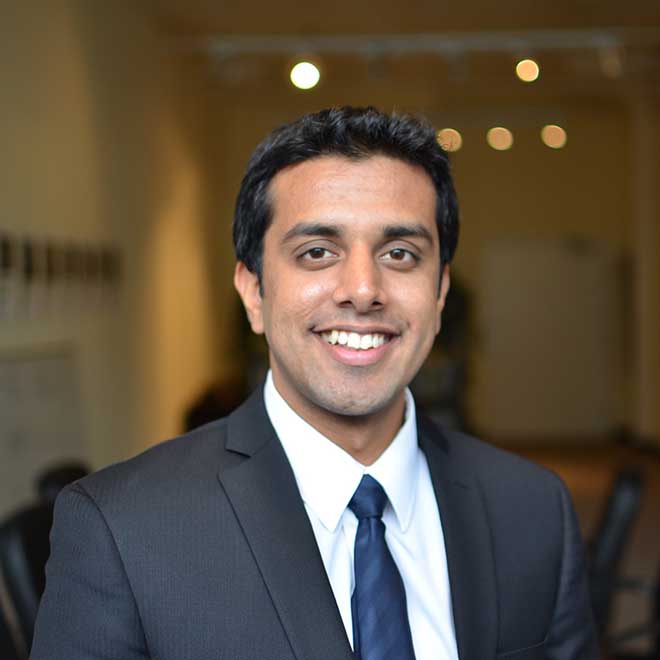 What advice would you give budding lawyers on choosing the right internships?
(Anandh has an impressive array of internships at top law firms and judicial clerkships including Lakshmi Kumaran & Sridharan, J. Sagar Associates, Anand & Anand etc.)
There are a lucky few who, from the first couple years of law school, are focused about what they intend to do professionally. For the rest of us, I think it is best to have varied experiences through varied internships to be able to make a more informed choice about the professional life after college. Whether you get the internships through dogged persistence, through winning moots and competitions, through connections, or just random luck, what's most important is that you make the most of what that organisation and the people in it have to offer. You learn very little law during these short one-month stints, but it's your ability to learn and absorb working skills, and engage with people in a professional environment that are the real take-aways. As an associate, I find myself well more impressed by an intern's ability to understand, apply herself, and complete the task, than by mere knowledge of the subject matter.
Like having a good academic record, having the "right" internships too may help getting a law school student noticed, but I can confidently say that more than simply the name of the law firm, company or advocate, it's your ability to articulate what you've learnt in those internships that matters.
As a former intern who then took up the position of an Associate at LKS, what would your suggestion be to law students aspiring to receive a PPO? 
Students usually give their best during internships – often because of the pressure to get a job at/with a "prestigious" law firm / company / advocate, but not as often because they have a true or deep interest in the subject area. If you have that passion or deep interest, or even curiosity about an area of law, you're amicable to work with, and you're hard working, you'll get noticed by the organisation you're interning with. Students should be driven by their interest, and not by the tag of an Amarchand, AZB, or an LKS, however appealing it may be.
I enjoyed my internship at LKS in the Customs team, as I found the law to be at the intersection of regulation, fiscal and economic (and sometimes social) policy, and interpretation of statutes – all things I had, and continue to have a keen interest in. I had interned with a partner in the Customs team, Mr. Amit Jain, and after applying and securing an interview, I joined as an Associate under the same partner, working primarily with excise laws. My time at LKS laid an extremely well nurtured and strong foundation for me in the legal profession, under the guidance of Mr. Amit Jain, Mr. B.L. Narasimhan, and of course, Mr. Lakshmi Kumaran, who is an utter perfectionist.
What motivated you to pursue an LLM?
I had spoken to people who had completed their LL.M.s abroad, and the academic and cultural experience they described fascinated me – enough that I applied to and got through a couple of London Universities in my final year at Symbi without much of an idea about why or what area I wanted to pursue my LL.M. in. I dropped the idea then, but over the next year or so, the reasons crystallized – I wanted a world-class academic atmosphere, a window to get some work experience abroad, and focus on subjects I had interests in. A mentor told me that the curriculum in the U.S. is well more demanding, and I saw that as a good opportunity to push myself. I picked New York University in the end because of its location and the variety of courses it offered.
It is important to be clear about why you want to pursue your masters, i.e., what you seek to achieve from it, because after all, it's a huge investment in time and money. Whilst the LL.M. opens large windows of opportunities, mismatched expectations may demoralise or frustrate you. The question of at what stage one should pursue an LL.M. is one of the most important considerations. If it's only an academic experience you seek, to satiate interest and curiosity in certain areas, there's no right or wrong time. But if you're looking to use the LL.M. to find work abroad, having a minimum of three to four years of post qualification experience (PQE) by the time you join the program is critical. When employers (including law firms) look at LL.M. students, they look for candidates with substantial work experience in a certain area. I noticed that Indians pursuing LL.Ms abroad usually the youngest, with under two years PQE, often putting us in a disadvantaged position – too inexperienced for a masters candidate, and not exactly a fresh graduate either. Also, finding a job after switching practice areas through the LL.M. is always a gamble, especially if your previous work experience does not give you demonstrably transferable knowledge or skill sets.
But regardless of the above, I would always encourage people to pursue an LL.M. from a good global university, because of the intangible benefits you gain – forging a wide network of professional and personal connections; a chance to really open your world-view, and to learn about other jurisdictions, i.e., a cross-border legal and cultural learning; an impressive tag on your resume (which demonstrates your commitment and focus to a certain practice area), and a brilliant conversation starter. And in our profession, networking and conversations can make all the difference.  
Was the academic environment at NYU very rigorous?
I would say, it certainly was. Even if you want to be a passive observer (which is unlikely), you'll have to finish your readings in advance of the class, else you'd not follow anything. That's the minimum that's expected. Whilst in the US, you'd primarily be taking your classes along with 2nd and 3rd year J.D. (LL.B.) students, it doesn't take away from the fact that readings are slightly advanced (or at least different from what we're used to) or are voluminous. Unlike the UK (and maybe other countries), you will be taking more than four modules / courses in an American LL.M. through the year, translating to two to three classes each day. If you're really trying to absorb the material, that's a lot to read. More often than not, I was in the library or in the dorm till the wee hours of the morning, finishing the readings.
The position of teaching assistant was after I had completed the LL.M. and given the New York Bar examination, so it, thankfully, didn't affect my academic year. But one can take up a position of research assistant, which, depending on the professor, can also be a demanding task. On the up-side, these positions pay a decent pocket money – enough to sustain some material or culinary indulgences.
What are the things you enjoyed the most about studying at NYU?
Three things come to mind. First, the academic challenge – learning and grappling with new or complex ideas, in what was usually a socratic class, gave me a rush. Second, – the access to a wide network of professionals and academics – given its location in New York, I had access, through professors and guest lectures, to academics and professionals engaged in important legal developments as they occurred. Some of these people were living legends. Third, the excellent cross-cultural experience – I got a chance to learn about so many languages, legal systems and political views, food and beverages from different parts of the world, and have made friends and connections worth a lifetime.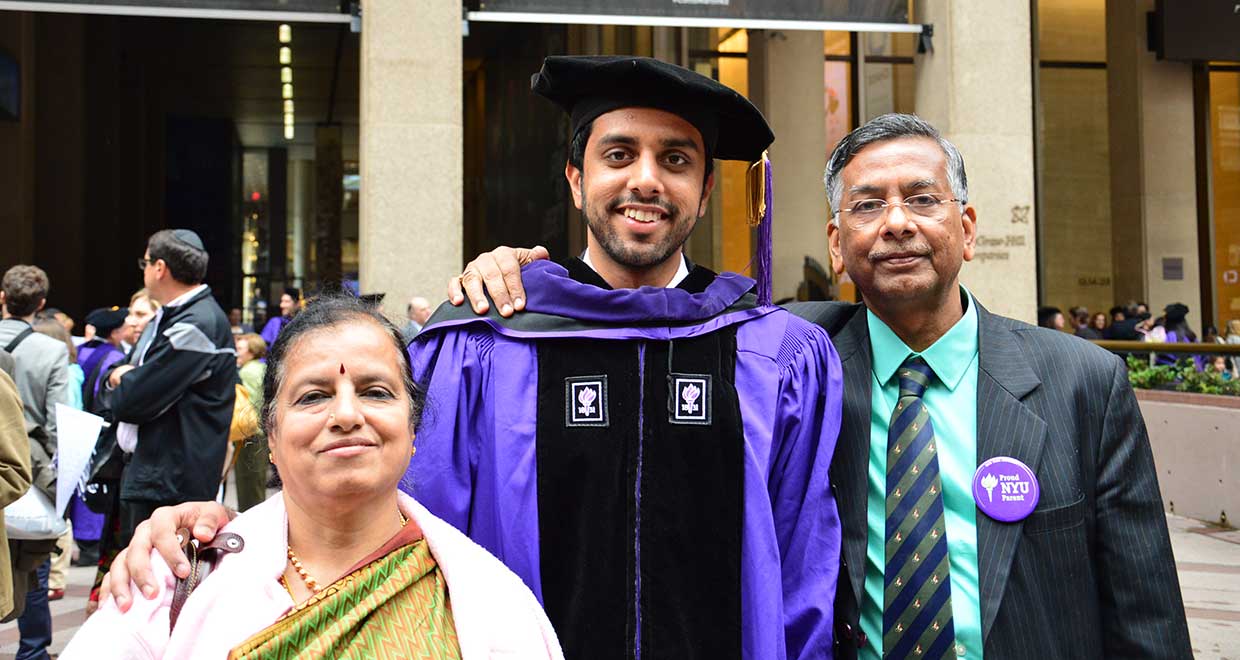 How did you prepare for the New York Bar Examination?
You begin preparing for the Bar almost immediately after you finish graduation – meaning, two whole months of preparations. Almost all students who take (and pass) the bar exams in the US enroll with private tutorials (similar to LST that we have for law school entrances) such Kaplan, or Barbri. These tutorials provide the study material, have live or pre-recorded classes, have excellent online test-taking software, and practically have the entire two months planned for you, including the daily study routines.
While this makes it sound easy, it wasn't. A candidate has to learn thirteen new sets of laws within the short span of two months, and be able to not only answer reasonably tough multiple choice questions, but be able to apply the law in fact-pattern based essays. Specially for someone from a common law jurisdiction, memorising contract and tort law principles was confusing – I had some vague recollection of Indian and British contract and tort law principles in my head. I then had to forget all this, and substitute it with the US federal as well as New York state principles on these subjects. Four sets of rules all jumbled up in the head. The schedule set out by the tutorials required over ten hour work-days (including weekends), with all of it as voluntary self-study. The exam itself is a bombardment of six hours of writing / testing over two consecutive days. The Bar exam is, then, more a test of commitment and discipline, than intelligence or aptitude. If you have that resolve, you'll pass. I managed to muster some up resolve, and was able to enjoy every other weekend as well, to keep my sanity.  
Being eligible to practice in both India and US after clearing the bar exams in India and New York, how do see your career path a few years ahead? 
While in the US, I was very keen on getting work experience there. I found the working style, the court and regulatory systems extremely structured and fascinating, and was very keen on engaging with it and learning from it. There was a lot to imbibe and internalise. I was looking to work in Europe as well. But even then, I always had a plan to come back to India. Though I was looking forward to the challenge of setting up my legal career in a new jurisdiction, I always knew that I could do my best with home-ground advantage – with readier access to professional networks.
How did you go about securing internships in the US?
(Anandh has been a judicial intern at various courts like the New York Supreme Court and the California Court of Appeal.)
My first internship with Justice Saliann Scarpulla of the New York Supreme Court, was indirectly through Ms. Shashikala Gurpur, Director of Symbi. She had introduced me to Judge Fern Fisher (Deputy Chief Administrative Judge, New York Supreme Court) and Fred Rooney (associated with City University of New York) – both amazing people who guided me through my time in the US. Judge Fisher and Fred Rooney have visited Symbi on multiple ocassions. They in turn put me in touch with Judge Scarpulla. I am deeply grateful to all of them. The second internship with Justice Stuart Pollak of the California Court of Appeal, was one through one of the 50+ applications I had sent out to judges across the east and west coasts of the US.
The internship with Justice Scarpulla was during my second semester at NYU, and the one with Justice Pollak was after the LL.M., in San Francisco. In these internships, I had the opportunity observe the workings of two of the most sophisticated and largest state court systems in the US. I researched on some novel propositions of law, and even wrote opinions (judgments). Four words to describe the court proceedings and systems there – structured, purposeful, ordered, and efficient. The appellate court oral arguments were very similar to moot court competitions! The courts have administrative wings that publish guides prescribing standards of review for every kind of question of law or fact that may be brought in appeal. It was an absolute pleasure to work in these courts, under the guidance of two excellent judges and supporting attorneys and secretaries.  
As someone who has taken lectures on competition law, taxation and political theory at SLS, would you consider a shift into full-time academia in the future?
There's a part of me that loves to share what I have learnt – to share knowledge, and to try understand something completely. So, I do enjoy the odd chance I get to teach. At this stage, I am not sure whether I would like to shift full-time to academia, but I would surely love to be continually involved with law schools, especially my alma mater, whether in Pune, Noida or in Hyderabad. I strongly believe in alumni giving back to their alma mater. We owe it to them, at some level. More importantly, this is the way we can bridge the gap between current legal practice and the law schools, a gap that students complain about.
Finally, what would you like to say to our readers who are mostly budding lawyers, as a parting note?
Justice Therese Stewart, a fascinating person, gave me some advice based on her own life, and I think it's very relevant for young lawyers and law students. She told me it was all right for a young lawyer not to be working in the practice area that is connected to her ultimate goal or passion from the very beginning of her career. What's more important, she said, is to work hard in the first few years in environments and organisations that hone your skills and make you a great lawyer. This would enable you to be effective when you do move toward your goal, through your legal career. I would only add that it's very important to find the thing that deeply interests you – whether strictly connected to law practice or not – and not just follow or stray into career paths because "that's what people do".