This interview has been published by  Priyanka Karwa and The SuperLawyer Team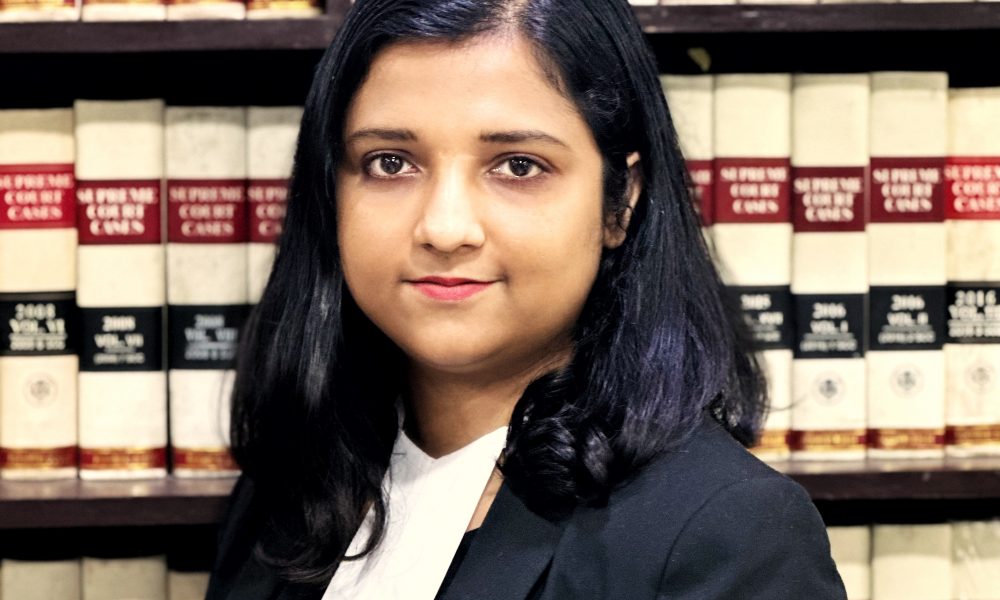 Ma'am, please tell us about your educational background and how you ended up pursuing law? What motivated you to choose this career path?
Prior to joining law school, my educational trajectory was fairly linear-small town CBSE schooling. I am a first generation lawyer. I decided to become a lawyer when I was just 13 years old. It was largely borne out of the urge to depart from the trend of making the stereotypical choices of either becoming an engineer or a doctor. Some of the credit also goes to the copious amounts of legal fiction which I read at that time. However, all these years later, for entirely different reasons, the decision to become a lawyer seems more correct than ever.
You have an impressive work experience, ranging from independent practice to working at various prestigious offices. How did your journey progress from your early career to where you are now?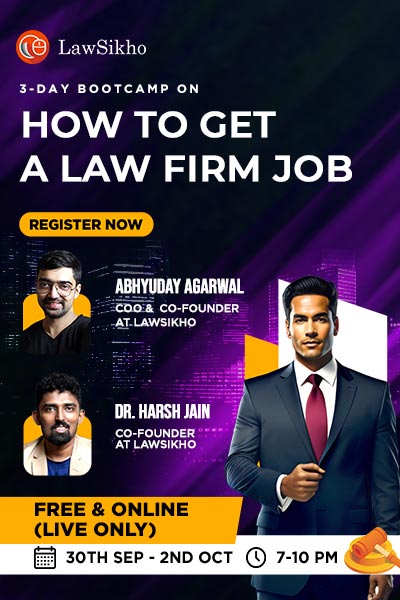 The seeds of my litigation career were sown through my law school internships where I first learnt grasping legal propositions and delivering accurate legal research. Then, as a lawyer, being the youngest member of the team, executing the smallest of tasks with responsibility became a priority. Reading my corrected drafts several times to understand the shortfalls was a practice which has stood me in good stead. With time my drafts have evolved. As the years passed, my approach shifted from finding the correct law to finding the optimum solution for the client. The sweetest part came around the 5th year of my practice, when I started arguing before the Hon'ble High Court of Delhi. What seemed overwhelming in the beginning, slowly became thrilling and enjoyable. The feeling of having conveyed my case satisfactorily across the bar, is by far the most gratifying feeling for me; irrespective of the win or loss that follows.
During your stint at the Office of Ms. Rukhmini S. Bobde, you handled criminal matters and intellectual property disputes, among others. How did these experiences contribute to your growth as a legal professional?
Litigation is a nuanced craft. Working with Ms. Bobde, first as an intern and then as a lawyer has helped me immensely. Crystal clear instructions and adherence to professional practices have been a good primer for me. For example, one can never expect a hassle free briefing session with her without having read the brief cover to cover. Similarly, remaining poised and attentive even in high pressure situations during court hearings is a core part of her arguing style which I have been able to imbibe. The best part about working with her has been her inclusive way of teaching me. She would always ask my opinion about the possible outcome of a hearing or about the starting point of an argument. The deliberation that follows has taught me the difference between arguing a fresh matter for admission before the Hon'ble Supreme Court and addressing final arguments before an Arbitral Tribunal. In the former, identifying and pitching the best point of a case becomes cardinal. While in the latter, being lucid while marshalling facts is a must.
Your work experience at various law firms involved handling cases related to environmental matters, infrastructure disputes and mining regulations. How did you navigate through these complex and diverse legal areas?
Every new kind of dispute poses a two-fold challenge. The first is to understand the law around it and the second is to get the technicalities straight. Over the years, I have found that a thorough reading of the brief (however unfamiliar it may be) followed by a meticulous session with the clients who are experts in their fields, such as Engineers and Chartered Accountants etc. gives me good control over the brief. From this point, traversing through the law becomes simpler. Capturing the crux through written submissions seals the deal. This approach cuts across the different domains of disputes.
During your independent practice, you dealt with a diverse range of disputes, including public law matters and commercial arbitrations. Could you share some memorable experiences or cases that had a significant impact on your legal career?
There are many. But one experience from March, 2023 is extremely bittersweet. I was representing a client for the very first time before the Hon'ble High Court of Judicature at Bombay in a case under s. 9 of the Arbitration and Conciliation Act, 1996. I had worked very hard. However, I somehow felt that my arguments did not meet the mark at all. And as my luck would have it, I also managed to get scolded by the Judge that day. The clients were present in court. I was disheartened. I even made the affidavits and the vakalatnama and sent it to the clients in anticipation of having to file an appeal. However, two days later, on the date of pronouncement, I was pleasantly surprised to know from the local lawyer that not only had the Judge decided partly in my favour but he had also praised me in open court. He in fact appointed me as an arbitrator in another matter. I was relieved and so was my client. Needless to say, more work has followed since, from that client.
You have also lectured for educational organizations such as Law Sikho and Adani University. What drove you to take up teaching alongside your legal practice?
I belong to a family of teachers which includes my mother and my grandmother. So, I think I have some natural inclination for teaching.
My stint at M.V Kini & Co, New Delhi had me working on the litigation portfolios of NHAI, BHEL, AAI and the likes. This acquainted me with technical nuances of those industries such as the different kinds of Infrastructure Contracts including Engineering Procurement and Constructions Contracts, Build Operate Transfer-Annuity Contracts, Hybrid Annuity Contracts etc. As a result I was able to contribute with a mix of practical experiences and theoretical information while teaching.
Similarly, I am taking some classes for Law Sikho which caters to the aspirants of the Advocate-on-Record ('AOR') Examination. I just cleared this exam in December, 2022. The curriculum is fresh in my mind. Therefore, I decided to take up the opportunity to help out AOR aspirants.
Balancing a successful legal career and taking on outstation assignments can be challenging. How do you manage your professional commitments effectively?
The challenges behind taking up outstation matters include getting used to the listing process and ensuring defect free filing. The style of drafting also differs. Similarly, when it comes to handling arguments, a new court and a new judge can be disconcerting in the beginning. But these are challenges that disappear sooner than they appear provided one is a keen observer and relies on a good local lawyer. I manage my professional commitments vis-a-vis outstation matters by appearing through video conferencing on non-effective dates, by maintaining my court calendar carefully and by collaborating with competent local lawyers.
Throughout your career, you've been involved in arbitration proceedings and mediation. Could you share some insights into the benefits of alternative dispute resolution methods in the legal system?
As a dispute resolution lawyer, I have understood that what a litigant desires the most is to be heard by an adjudicator and the arbitration proceedings conveniently affords that comfort to a litigant. Additionally, the earnest effort of the parties, advocates, and arbitrators to dispose of the matter within a limited time frame augurs well. As judicial intervention is restricted and can be exercised only on limited grounds, the parties are much more likely to accept the arbitral award and save themselves from the seemingly endless cycle of appeals and revision etc.
Mediation has also proven very effective, particularly for certain genres of disputes. Long years of litigation between family members on matters of property etc have an emotional cost. Thicker the tie, the harder it is to remain objective. However, when mediated effectively, I have seen parties settling old property disputes resulting in disposal of long drawn disputes. The same is true in Matrimonial disputes as well. I have attended many mediations in the Supreme Court Mediation Cell where often chequered disputes between estranged spouses end with a reasonable and dignified settlement.
Many fresh law graduates aspire to have a successful legal career like yours. What advice would you give to these graduates who are just starting their journey in the legal profession? What key qualities or skills do you believe are essential for their success?
Success is a relative term and still seems elusive to me. Delivering my best on each and every opportunity has been my only priority. The two indispensable qualities that come in handy for a lawyer are humility and honesty. As rhetorical as it may sound, I feel with humility, one can identify and embrace one's shortcomings and work on them effortlessly . With honesty, one can win trust and reliability. These eventually translate into valuable social capital.
As a successful legal professional, what are your future aspirations? Are there any particular legal areas or causes that you are passionate about and would like to focus on in the coming years?
I wish to develop a career as an arguing counsel. Till that materializes, I am happy doing it all, namely arguing, drafting, filing, briefing etc. The core idea is to deliver quality legal services in every case.
Lastly, could you share a personal or professional mantra that has guided you throughout your legal career and life in general?
It is true that personal life and professional life tend to run hand in hand. But keeping the two separate is the test of a true professional. Having clinical objectivity towards my professional life has helped me protect and nurture it against the inevitable and sporadic turbulences in my personal life.