This interview has been published by Priyanka Karwa and The SuperLawyer Team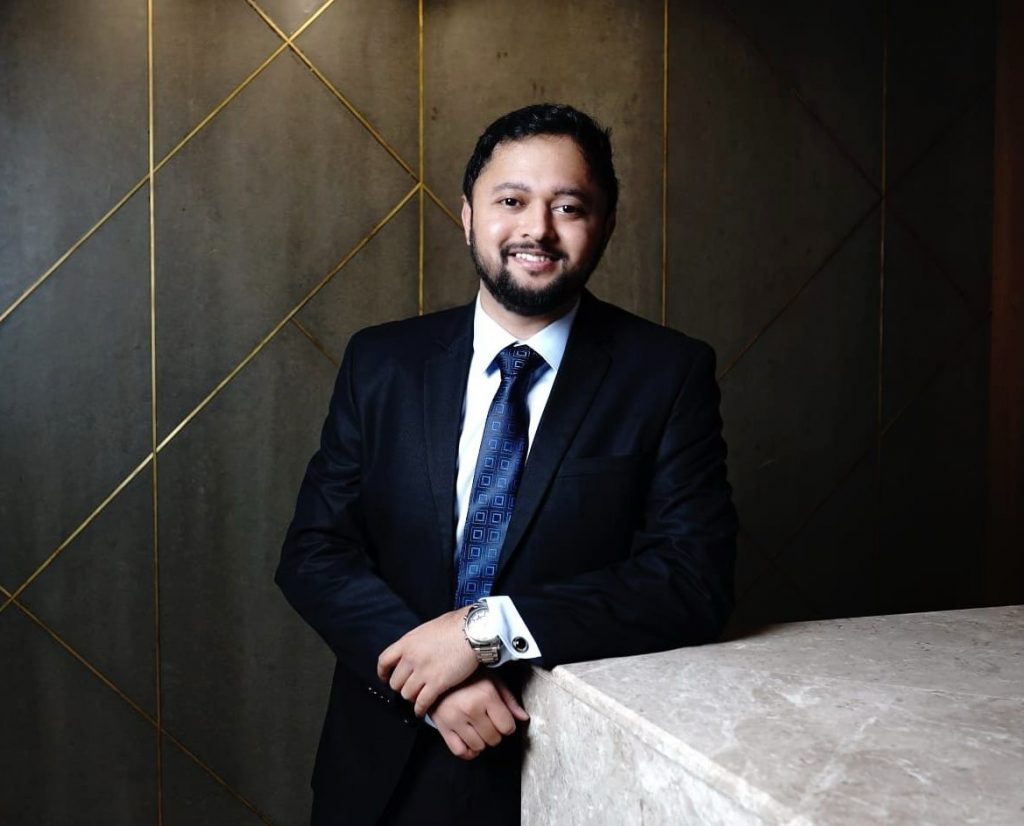 Can you tell us about your journey into the field of law and what inspired you to specialize in technology, media, and telecommunications (TMT) and financial services regulation?
There is this common saying that if one can't do engineering or medicine in India, they end up doing law. While that may not necessarily be true for most people in our industry, to a large extent that does hold true in my case. I am not going to say that I always dreamt about becoming a lawyer or that I was extremely passionate about the law, because that would be a lie. I was an average student at school, especially when it came to subjects like physics and maths, and so by the time I finished my Class 10th boards, I knew I had to end my misery and opt for commerce over science in Class 11. By opting for commerce, I had automatically ruled out engineering and medicine as career options, both of which till date, but even more so at the time, were considered the most sought after and ever green career prospects one could have. Thus, it was only in Class 12, after little deliberation, did I know that law is it for me, and that's not because there was a lack of choice in the field of commerce, but it was what interested me the most out of the options I had in hand.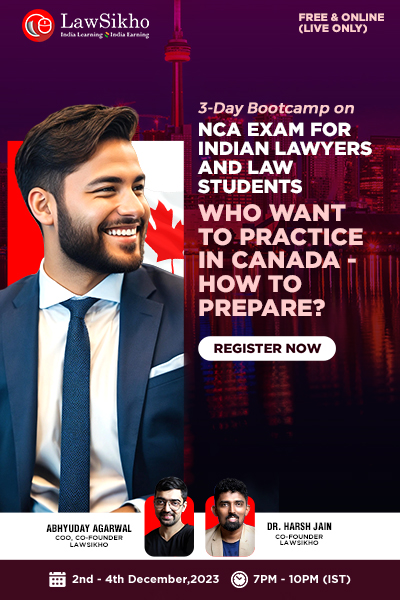 My encounter with TMT was almost similar to that with law, it didn't happen voluntarily, but like law, I am extremely happy that it did. I started my legal career as a general corporate lawyer who did anything from drafting and reviewing general commercial contracts to advising on complex regulatory queries, assisting with fund raise, mergers and acquisition and working on technology and employment law related work mandates as well. I spent a considerable time of my career especially my early to mid-years in the profession exclusively working on some very exciting and interesting PE/VC and M&A deals in different industry sectors. While I thoroughly enjoyed working on high value transactional work, after a certain point, for various reasons, I felt the need to explore new opportunities and seek change, which is when I was offered the opportunity to transition full time to the technology and corporate advisory practice group at my firm, where I have since, worked on some very interesting matters in the field of e-commerce, technology (specifically fintech and insure-tech) and data protection related mandates, while continuing to work on a lot of general corporate advisory matters.
With over 9 years of experience advising clients in different sectors, could you share a specific project or case that had a significant impact on your career and the clients you served?
It is extremely difficult to pin-point and pick one project or matter that stands out. There have been so many great projects that I have had the good fortune to be a part of. Some where the kind of work itself has been disruptive and cutting edge, while others where the work or business model in itself may not have necessarily been the most exciting, but the scale at which the business grew or the impact it had on the masses or the kind of targets such businesses may have met, despite the several roadblocks and hurdles it faced along the way, is what made such success stories extremely satisfying to watch. What in particular has been extremely gratifying personally is witnessing the meteoric rise and growth of several of the start-up clients I have been fortunate to work with as their external counsel. I have been incredibly privileged to have assisted several clients right from the days of their incorporation and seed investment to this date, where some of them have even gone on to become unicorns in such short spans of time. A few of the clients that I have worked or work with include Upstox, Groww, Google, Makemytrip, Mediassist, Air India, Licious, Big Basket to name a few.
You have worked on a wide range of topics in the legal field, including data protection, cybersecurity, fintech, and emerging technologies like blockchain and AI. What drew you to these areas, and what do you find most exciting about them?
It was never going to be easy to not be drawn into the revolution of technology playing out in front of me. Having grown up in a generation that witnessed the birth of laptops and mobile phones in India and the constant transformation of various technology and products, be it storage devices for instance- starting from floppy disks to CDs in the 90s and then to pen drives and hard disks in the first decade of the 21st century to now being almost entirely replaced with online servers and virtual data rooms and cloud storage services, where the need for an external hardware itself has almost been made redundant, technology in its various forms and facets have always peaked my interest. A decade ago, when I was in law school, I hadn't even heard of the terms 'Blockchain' or 'AI', let alone be interested in them, but today, I receive applications from law students across the country expressing their desire in pursuing a career specifically surrounding disruptive technologies like AI, blockchain, Big Data, Metaverse amongst others that were almost unheard of not too long ago. While many of these concepts are relatively new and have come into prominence only over the past few years, the pace at which technology and the legal landscape around it has evolved in such a short span of time, is extremely exciting to witness. The number of initiatives taken by the Indian government in the recent past, has played a major role in creating and supporting so many new age service offerings, which for me as a tech lawyer, consistently keeps me engaged, enthused and optimistic about the tremendous growth opportunity and potential that the tech space has to offer to the large digital consumer base in India, as well as the various stakeholders in the field, which includes tech developers as well as tech lawyers like myself.
You have been recognized as a recommended lawyer by Legal 500 and a 'Rising Star' by IFLR1000 in the field of 'Financial Services Regulatory' in India. What do you believe sets you apart in this highly competitive and dynamic field of law?
I would like to believe that the small recognitions and little success I have been fortunate to have witnessed thus far in my career is down to a lot of luck and hard work. Sometimes you need to be lucky to be at the right place at the right time, under the right circumstances and to be exposed to the right opportunities, for things to work out, and I believe I have been fortunate that way. Luck will however only take you so far without hard work, dedication and ambition. As cliché as it may sound, there really is no substitution to hard work. All of that said, the recognition and success would not have been possible without a strong support system at the back end, whether it's a team that makes you look better than you are, family and friends who have to put up with you cancelling plans or constantly cribbing, or even clients that have been very supportive and generous with their feedback and wishes over the years. I have also been blessed to have had great mentors along the way, each of whom have in some way or the other played a major part in shaping my career and ensuring where I am today. I have also been fortunate to work with some excellent lawyers both in the organisations that I have worked with as well as counterparts on various matters, most of whom have inspired me in some way or the other.
Your work includes policy and advocacy initiatives, and you've submitted stakeholder comments on consultation papers issued by regulators. Can you talk about the importance of legal professionals engaging in shaping regulations and policies in the technology and financial sectors?
I cannot stress enough on the importance of engaging with regulators on a regular basis. As a lawyer who advises several big and small companies in different sectors, I often see challenges our clients face when it comes to either launching a new product or taking decisions over some of their existing businesses, specifically in regulated businesses like insurance, finance, healthcare and education among others. This is largely because of the lacuna that remains around the operation of several new age businesses within the existing regulatory framework. This could be down to the regulators not having accounted or envisaged for the kind of business models and businesses that exist today, back when they formulated the law, or it could simply be on account of the rapid evolution of the business landscape outpacing the existing legal framework. Almost every service offering that is either provided in a regulated sector or offered in some way or form in connection with a regulated entity is either already regulated today or is proposed to be regulated in some manner. It thus becomes very important for the government to interact with actual stakeholders of a particular industry and vice versa, before a law can be passed so that each relevant stakeholder that is impacted by such law has expressed their inputs and concerns around the framework proposed to be brought in, before it becomes a law. As a consultant to several impacted clients/businesses and also independently as a lawyer that practices in areas that such law pertains to, we often engage in discussions with regulators either by meeting with them in person or writing to them either where we outline our views and provide our inputs and comments on the relevant bill/subject, while being mindful to ensure that the governments objective behind regulating such a business/subject in a legal and sound manner is not jeopardised in anyway. These discussions with regulators can go a long way in securing the interest of all the impacted parties, whether it is the customer, the business or any third person impacted by such regulations.
Looking back at your career, can you share a particularly challenging or memorable moment that taught you a valuable lesson or significantly influenced your professional growth?
You learn something every day in this profession. It could be learnings from mistakes you make at work or it could be adopting and applying something new that you have learnt, heard or come across during interactions with your peers or clients. A big learning on a non-professional front which ends up playing an important part in the long-term sustenance of your professional career would be on how to manage a good work life balance and yet deliver on expectations at work. That is still a work in progress personally for me, but I believe striking that balance becomes key to ensuring that you do not burn out and continue to be motivated in a field that is otherwise often associated with long work hours and a lot of hard work.
You've advised start-ups, venture capital funds, and established companies. What are the key legal considerations that emerging tech companies should keep in mind, and how can they navigate regulatory complexities in India's evolving legal landscape?
Most clients I interact with today in the concerned space are extremely knowledgeable and fully ingrained even in the regulatory side of the business, which makes my job as a legal consultant easier as my work is sometimes reduced to validating their understanding of the regulated space. Such is the passion that new age entrepreneurs come with. That said, the law can be too complex for most people, which is why most of the bigger companies that we cater to are ably supported by a large group of advisors both inhouse and external (like us) while the smaller companies often rely on our expertise and advise to navigate through the legal complexities that remain in several industries. The legal landscape like you rightly pointed out is ever evolving with the changing business landscape. Accordingly, as lawyers we ensure that as the business of our clients grow and as they diversify into different sectors or launch new products, their respective policies, compliances, and agreements in place are revisited and updated as required to counter the different legal hurdles that they may be subject to.
Get in touch with Raghav Muthanna-