This interview has been published by Priyanka Karwa and The SuperLawyer Team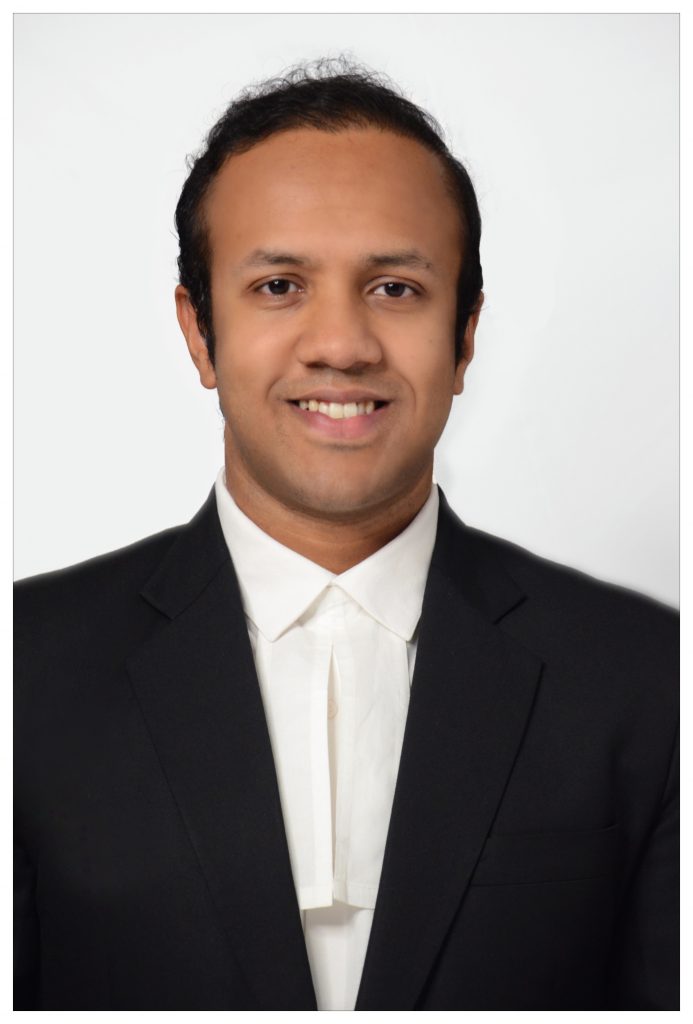 Can you share your journey into the field of law and what motivated you to pursue a career in this field, including your experience at the National University of Juridical Sciences (NUJS)?
I would say 'Law' happened by chance and it was not that I had planned for it for long. During Class 12, my parents came to know of law as a career from a friend of theirs. Once I started preparing for CLAT, the subjects that were offered grew on me, especially the sections on logical reasoning and current affairs. I enjoyed the preparations and was able to crack the exam that led me to my second home i.e. the City of Kolkata for the next five years. My parents were a constant source of encouragement during the preps. The only distant pre-existing link in my family with the field of law that I can think of is that my grandfather had been an Additional District Magistrate in the Bihar Civil Services.
Being at NUJS was an experience to cherish. For the first time I came into contact with peers from across the country. The different languages, foods, habits, it was an in-depth lesson in learning about the diversity of India. It was not too hard to make friends, as I was always an ardent participant in different extracurricular activities. There was a thriving atmosphere of Sports, Cultural events in college apart from moots and debates that developed the competitive spirit in all of us. NUJS was also popular in hosting the largest sports fest among law schools "INVICTA". I had the honour of leading the fest in my 4th year as Convenor which also instilled a sense of leadership, and also won a national level moot court competition. These qualities did come in handy at the time of branching out with my independent practice.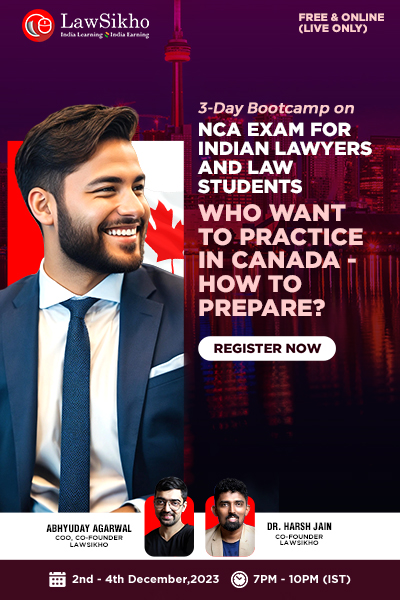 As a first-generation advocate, can you describe the early years of your career? What were some of the challenges you faced, and how did you overcome them?
The early years as an independent litigator were certainly challenging. There would be days when I would have no briefs in hand and I would wonder whether I took the right call to branch out this early (merely 2 years into my career). However, whenever you sense the overwhelming cloud of despair, every time there does emanate a beacon of hope from somewhere or the other which consolidates your belief to keep going further, into the path of uncertainty you've chosen. That beacon of hope may be from an entrepreneur friend who was looking for a lawyer to his start up, or the relative who had familial property issues to sort, or the acquaintance looking for advice on a will. The only way to overcome these initial challenges, in my experience, is to keep networking, and meet new circles of people. Social gatherings are also a healthy way to make new clientele, who knows what's on the mind of a fellow invitee looking for quick and free legal advice!
For the initial two years after college, I had worked with a college senior of mine Mr. Ankur Sood, Advocate on Record. His office helped me inculcate nuanced drafting skills and the filing processes / preparation of a Petition thanks to his highly experienced clerk Sajid Ji, who would take me along to the various court registries to help me get a wind of what goes on behind the scenes of the glamour of the courtroom, and what all it takes to finally place a Petition on the Hon'ble Judge's desk.
Your work spans a wide range of legal areas, from civil and criminal cases to intellectual property and arbitration. Could you share a few memorable cases or experiences from your career that have had a significant impact on you?
I would say that being part of the Delhi Legal Aid Services (DLSA) initially at Saket District Court and handling cases as a 'Legal Aid Counsel (LAC)' for economically weaker litigants in the initial years in a way shaped me as an Advocate and emboldened my commitment towards the profession. The glee and the gratitude in the eyes of mothers on being told that their son had been acquitted or had got bail was very gratifying. Obtaining orders for domestic violence victims being awarded interim maintenance was also equally pleasing. It made me realize the social importance of our profession, and the impact it can have on the lives of thousands, that the long helping hand of law is not too far from any person in our society.
Obtaining a John Doe order for a multinational publishing house in the initial years from the Hon'ble Delhi High Court followed by raids on the infringing publishers at Daryaganj was my first brace with big ticket litigation and a memorable learning curve.
During the Covid pandemic, there was this huge controversy about reduction in school fees as no physical classes were being held. I was approached by an Association of 250 ISC / ICSE Schools from West Bengal for obtaining relief from Supreme Court as Calcutta High Court had passed an adverse order directing the schools to charge only tuition fees, which was impractical as schools also had to pay salaries, other running expenses for the upkeep of their infrastructure. The High Court had also ordered for showing of schools' balance sheets and appointed a committee composed of the Petitioners' Advocate to address grievances of parents. The controversy was fostered owing to an absence of a fee regulatory body in West Bengal. We were faced with an onerous 3 judge bench in the Supreme Court with Justice MR Shah on it. However, we managed to obtain a stay order from SC, and for the next 12 months were a roller coaster of a journey dealing with an unpredictable bench of the Calcutta High Court which was passing contradictory directions at every hearing date at a frequency of 2-3 months. I also had to make frequent trips to Calcutta to attend the Court-appointed Local Commissioners' hearings on behalf of the school management. Ultimately the Supreme Court gave a quietus to the issue as Covid had passed and all the directions were kept restricted to the Covid years alone.
During my tenure as a Counsel for the Union of India I appeared for the Department of Atomic Energy before the Appellate Tribunal for Electricity (APTEL) at New Delhi. The matter pertained to a demand of Rs. 289.59 Crores under the head "Grid Support Charges' ' made by Govt of Telangana. After hearing arguments, the Hon'ble Tribunal was pleased to stay the said demand in favour of the Union of India holding that under Section 184 of the Electricity Act, 2003 exempted the Ministry or Department of the Central Government dealing with Defence and Atomic Energy from applicability of the Act.
You've represented various Central Government Departments and have extensive experience in litigation. How has your role as Senior Panel Counsel for the Union of India shaped your legal practice?
Being on the prestigious Senior Panel representing the Union of India has thrown open the window of opportunity to appear before the Delhi High Court on a daily basis before different benches. It adds to the sheer volume of briefs that you prepare for on an everyday basis and a rich experience to shape your future career. Each brief brings with it an unique point for consideration and the high stakes that come along with it. As a counsel holding a brief for the Union of India, you are expected to be on top of your game day in day out. The Hon'ble Judges expect you to be fair and well prepared as every new Petition on the Supplementary List starts with a Stay Application to oppose and the Government's action to defend! Thus, one cannot afford to take any brief lightly. Usually, the new matters are marked to the Govt. Counsels the evening before, thus we only get that evening and next morning to take instructions from the respective Department and gear up for the admission hearing. It is thrilling, greatly satisfying and a big honour.
During the day in Court, we get to rub shoulders with Senior Advocates on the other side that adds to the challenge and gives you an added motivation to go to Court with your best prep forward. The sheer diversity of matters moulds one's skill sets, one day it can be a Service Matter involving Promotion or Pension, on another day it may be Section 34 Challenge to an Arbitral Award, same day there may be a final hearing listed for a Miscellaneous Writ, on some days Tender matters, on some LPAs and Appeals against Tribunal decisions etc. Our younger crop of Panel Counsels also get enriched by the constant motivation and encouragement of our Seniors and Standing Counsels as well as Ld. ASG Sir who we keep crossing along the corridors of Delhi High Court and learning from their vast experiences.
You've been empaneled with organizations like GAIL (India) Limited, Delhi Development Authority (DDA), Council for the Indian School Certificate Examination (CISCE) and the Enforcement Directorate (E.D.). Can you discuss the importance of these empanelments and how they have contributed to your professional growth?
One must realise that empanelments are only a push to give you volume of work, which you are eligible for only after 4-5 years into your practice. The initial years preceding that eligibility period you have to really grind it out. I would say that is the gestation period. Empanelments help you get a good grip on a specific type of subject area, and some empanelments with retainers ensure a fixed income per month securing you financially. But you need to keep performing and maintain the standards otherwise someone else will take your place.
How has Becoming an Advocate on Record further helped diversify your practice?
It has given a foot in the door for establishing an independent Supreme Court Practice. Not that I have not been working on Supreme Court matters earlier. Thanks to my college senior Mr. Kunal Chatterji, AOR who had given me a volume of Supreme Court drafting to do in my initial years when I had branched out independently. His clerk Sukanta Ji also taught me the nuances of SC Filing Procedures, I will be forever grateful to them. Becoming AOR is one thing, but getting those AOR briefs for filing is the second step that follows. For this, it is important to carve out a network of lawyer colleagues from different states who can send you those SLPs, Civil Appeals and Transfer Petitioners. During our first orientation organized by the Supreme Court Advocates on Record Examination (SCAORA), Justice Sanjay Krishan Kaul who had himself been a AOR gave us all a golden advice to not be merely postmen but to read and give finishing touches to drafts that came our way so that the knowledge gained during the AOR Exam preps can be put to good practical use. Justice Kaul advised us to refrain from filing Petitions without reading them which holds good in today's times.
You have also been involved with certain matters of political nature. Could you throw some light on them and their professional benefits?
I would say these are our social responsibilities. In the aftermath of the West Bengal Vidhan Sabha Elections of the year 2021, there was large-scale violence that broke out targeting the members, workers, voters of the Bharatiya Janata Party (BJP) who had voted / campaigned against the ruling Trinamool Congress (TMC). As soon as the results were declared, there were murders, loot, arson, and even gang rapes. Although the State of West Bengal has a history of bloody elections and many would declare such violence to be 'normal', however at some point of time that 'normalcy' must be questioned. In all other States elections are held peacefully, then why an aberration in only this one State. I was part of the team that appeared for the victims in the Hon'ble Supreme Court and Hon'ble Calcutta High Court. I would put in all nighters to draw up the pleadings explaining the gruesome incidents and plight of the families. Finally, the Calcutta High Court ordered a CBI probe into the various incidents.
Earlier this year, after the Municipal Corporation of Delhi (MCD) elections and appointment of a new Mayor in Delhi there were separate elections held for the 6 positions of the MCD Standing Committee which is voted by Councillors. Owing to a fracas in the house and expecting an unfavourable outcome, the Mayor who was a Councillor elected on an Aam Aadmi Party (AAP) ticket cancelled the elections and ordered re-elections even though the process had been completed and only results were left to be declared. The Hon'ble Delhi High Court declared the Mayor's action to be illegal and directed pronouncement of the results immediately.
Being involved with political matters provides one a hand to work for the betterment of our systems and appear for MPs, MLAs and various leaders of the said political party. It gives one a platform to interact with such elected representatives and public personalities to learn from their world view, perspectives. Moreover, such matters often attract a lot of media attention and it thus gives one an additional edge and experience of regularly appearing in such media-friendly 'high profile' matters. I also have had the opportunity of assisting the BJP during election cycles, both at the National and State levels pertaining to Election Commission compliances which has helped cultivate different kinds of skill sets.
Finally, as someone who has built a successful legal career with diverse experiences, what advice would you like to give to fresh graduates who are entering the legal profession today and aspire to make a meaningful impact?
Foremost takeaway from what I have experienced, is to be patient and not be in too much of a rush. Yes, be ambitious but be practical as well. It is seen that many fresh graduates being carried away with the burst of information and content on social media attempt to have their hands in everything but end up not having a meaningful impact in either. The race is long and lawyers don't retire. If one is sincere, dedicated and hard working, rewards will come, even if not today then certainly in the next few years down the line. What is essential however is to have in place a working culture and a disciplined lifestyle. Those abashed college years are over, in the real world a lot more is riding on every brief and your every appearance than just a few marks of a moot court competition!
Get in touch with Shoumendu Mukherji-