This interview has been published by Priyanka Karwa and The SuperLawyer Team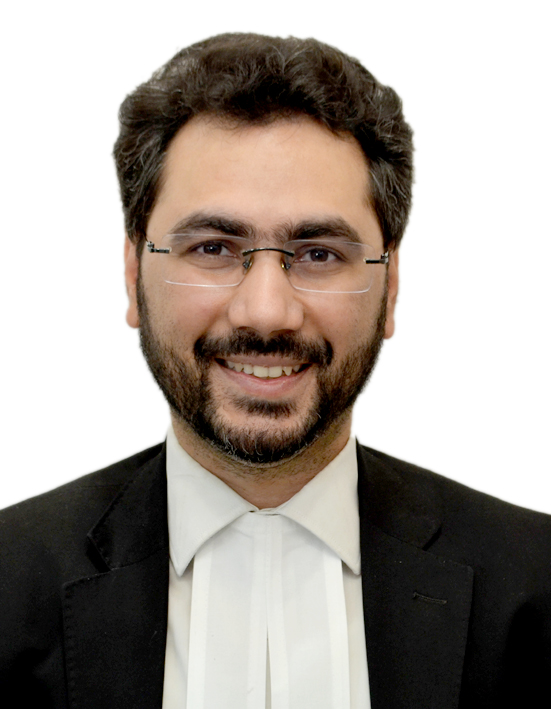 Can you share your journey from being a B.A.LL.B (Hons.) graduate to completing your Master's degree at the University of Oxford, specializing in Corporate Business Taxation and Arbitration? What inspired you to pursue such specific fields of law?
My initial inspiration towards litigation emanated from being a 3rd generation lawyer and seeing both my father and grandfather argue in courts. My journey thereafter was fuelled by my deep interest in litigation and commercial law, and during my undergraduate studies I became captivated by the complexities of business transactions and the legal aspects of taxation and dispute resolution. This fascination motivated me to further my education and seek a deeper understanding of these subjects.
My dream University was of course Oxford for pursuing their coveted Master's degree immediately after my graduation, due to its renowned academic reputation and rich legal heritage. Specializing in Corporate Business Taxation and Arbitration seemed natural, given the increasing relevance of these fields in our globalized business landscape.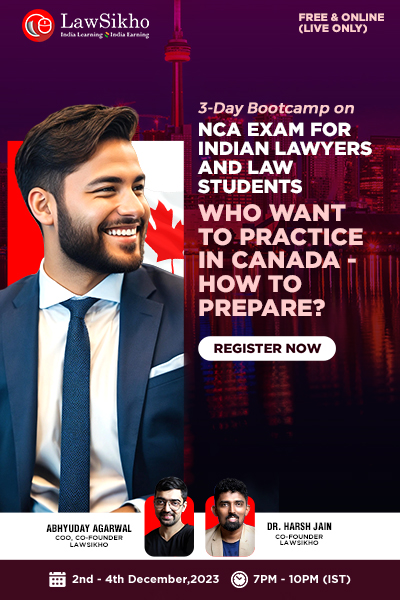 In essence, my academic journey reflects my passion for these two very specific and mutually exclusive fields of law.
Your academic achievements include a Ph.D. from the National Law University, Delhi, and being a Fellow with the Chartered Institute of Arbitrators, United Kingdom. How did these experiences shape your career in law, particularly in arbitration?
A short tete-a-tete with the legal luminary Dr. Abhishek Manu Singhvi propelled me towards embarking on pursuing a Doctorate degree. Completing my Ph.D. in a very niche area of Transfer Pricing provided me with a deep and comprehensive understanding of the intricacies of international tax law and practice. It allowed me to delve into complex legal issues, conduct in-depth research, and contribute to the evolving body of knowledge in this field. This academic journey not only honed my research and analytical skills but assisted me in my dealing of litigation challenges before the Courts while arguing complex issues.
Becoming a Fellow with the Chartered Institute of Arbitrators is a pivotal step in my Arbitration career. This globally recognized qualification not only enhanced my credibility as an arbitrator / practitioner but also exposed me to diverse Arbitration and Award Writing perspectives as well as international best practices in the field. It was a transformative experience that broadened my horizons and equipped me with the skills necessary to handle intricate International arbitrations and disputes.
In essence, these academic achievements have been instrumental in shaping my career by providing me with the knowledge, skills, and global perspective needed to excel in these specialized and rapidly evolving fields.
As the Founder Partner of DRSB Law Chambers, you've had an impressive career. Could you tell us about some of the significant milestones or cases that have defined your journey in the legal profession?
Founding and leading DRSB Law Chambers has indeed been a remarkable journey , and I'm proud of the milestones and cases that have defined the Chambers. It's been more than a decade, so there have been many jewels and it's a uniquely difficult task to pick out a select few but I'll highlight two.
One notable case involved representing a Construction corporation in a complex 1000 Crore construction arbitration dispute. This case tested our expertise in not just the legal but the technical aspects around the much talked about Ashram Metro Station. The nuances argued before a 3-SC judges' panel (retd.) was a challenging but ultimately successful endeavor that showcased the Chambers' dedication to achieving the best outcomes for our clients as well as meticulous application of the law to the complicated facts.
Another milestone was successfully arguing a transfer pricing case before the Delhi HC on the issue of comparables wherein the uphill task was to distinguish our case with the then settled law pertaining to the 'question of law' surrounding the issue of comparables. The facts were not only legally intricate but also strategically significant for our client, an international MNC, given its implications for previous and next several years.
You're known for your expertise in Domestic & International Arbitration and EPC Construction Claims. What drew you to these particular practice areas, and what challenges have you faced in handling such complex disputes?
My focus on Domestic & International Arbitration and EPC Construction Claims was driven by a combination of factors, as these practice areas have indeed presented both unique opportunities and encounters in my legal career.
The attraction to Domestic & International Arbitration emerged from my early experiences with a few established senior advocates practicing in this area. I was captivated by the idea of resolving disputes outside the traditional courtroom setting, especially in the context of infrastructure disputes. EPC (Engineering, Procurement, and Construction) Construction Claims, became an area of specialization due to the intricate and multi-faceted nature of construction projects. These claims involve complex contractual relationships, technical specifications, and often span multiple jurisdictions. My interest in this area grew as I realized the critical role it played in large-scale infrastructure and development projects worldwide.
While these practice areas have been rewarding, they do come with their fair share of challenges.
In EPC Construction Claims, the complexity lies in dissecting intricate technical details and translating them into legal arguments. Ensuring that both legal and technical aspects align in a claim can be a delicate balance. Additionally, construction claims often involve substantial sums of money, which adds pressure to deliver successful outcomes for clients, especially when involving ongoing projects.
Moreover, the evolving landscape of domestic & international arbitration laws and rules requires practitioners like myself to stay constantly updated and adapt to new norms and regulations. Keeping abreast of these changes while maintaining the highest standards of legal representation is a continuous challenge and opportunity for growth.
In summary, my attraction to Domestic & International Arbitration and EPC Construction Claims stemmed from a fascination with efficient dispute resolution and the complexity of construction projects and though the process can be demanding but eventually, also immensely gratifying.
With your involvement in various legal associations and committees, such as the Chartered Institute of Arbitrators (CIArb), Society for Construction Law (SCL) and the International Fiscal Association (IFA), how have these affiliations contributed to your professional growth and knowledge in the field of arbitration?
My involvement in various legal associations and committees, including the Chartered Institute of Arbitrators (CIArb), Society for Construction Law (SCL), and the International Fiscal Association (IFA), has been instrumental in my professional growth and has significantly enriched my knowledge in my fields.
First and foremost, these affiliations have provided me with invaluable opportunities to network and collaborate with leading experts and practitioners in their respective fields. Being part of CIArb, especially as the Core Committee Member of the YMG (Young Member Group), for instance, has allowed me to engage with a global community of arbitration professionals and mentor young(er) minds. These connections have not only broadened my perspective but have also facilitated the exchange of best practices and innovative ideas in the realm of arbitration. CIArb has the unique distinction of offering excellent mentorship led by Dr. Bhasin, Tejas Karia, Nusrat Hasan and Vyapak Desai, amongst others.
Furthermore, my involvement in the Society for Construction Law under the tutelage of Mr. Ratan Singh has been profoundly interesting, being in a category of a distinct few organizations of entirely focusing on the niche area of construction arbitration both domestic & international. Additionally, participation in these associations has granted me access to a wealth of resources and continuing qualification opportunities. Whether it's attending seminars, conferences, or accessing specialized publications, these platforms have enabled me to stay updated with the latest developments and emerging trends in arbitration and related areas.
On the other end of the spectrum, two tax spearheads, Mr. Ajay Vohra & Mr. Mukesh Bhutani propelled me towards the IFA membership, where I am currently the Vice-Chairman [IFA India-NRC]. It has provided me with unique insights into the intersection of domestic & International taxation perspectives. This multidisciplinary exposure has been invaluable in understanding the complex legal landscape surrounding working and finance mechanisms of multinational companies, especially when it comes to addressing taxation issues.
These affiliations have also allowed me to contribute actively to the legal community by sharing my knowledge and experiences. Whether it's through speaking engagements, publications, networking opportunities or committee work, I've had the privilege of giving back to the profession and promoting excellence in the field. In summary, my involvement in legal associations and committees, such as CIArb, SCL, and IFA, has been a catalyst for my professional growth.
You've presided as the Sole Arbitrator under the administration of DIAC and Delhi High Court appointments. Can you walk us through your experience in this role and some key takeaways from your time as an arbitrator?
Serving as a Sole Arbitrator appointed by the Delhi High Court and under the administration of DIAC (Delhi International Arbitration Centre) has been a fulfilling and enlightening experience. It has allowed me to witness first-hand the dynamics of dispute resolution from a neutral perspective. At the outset, it is easier said than done because once you don the hat of an Arbitrator, you have to ensure impartiality and neutrality on one hand while ensuring procedural efficiency and effective communication on the other hand.
It is essential to approach each case with an open mind, without any preconceived notions or biases. The realization that donned over me while sitting as an Arbitrator in a construction dispute, is combing through the complex factual aspects disputes assessing evidence, and documentary proof, which is crucial for rendering just awards. Fact-Finding Skills is indispensable to the process, especially while drafting the Award. Crafting a clear, comprehensive, and well-reasoned award is the final and critical step in the arbitration process, even in cases where the parties are settling and the Arbitrator is called upon to provide a settlement Award like in my case. The award should reflect the arbitrator's understanding of the case and the legal principles applied.
In summary, my experience as a Sole Arbitrator has reinforced the importance of impartiality, procedural efficiency, effective communication, legal expertise, fact-finding skills, and adaptability. It has been a continuous journey of learning and growth, and I remain committed to upholding the highest standards of arbitration practice in all my future appointments as well.
In addition to being an advocate in the Supreme Court of India and High Courts, you're also a voracious writer & author. Could you share some insights into this aspect compared to traditional legal advocacy?
Being both an advocate in the Courts and a writer/ author has been a rewarding dual journey that has allowed me to explore the legal profession from two distinct but complementary angles, where both the legal advocacy and writing complement each other. I have written several articles and even a Book, and this passion for writing and authorship allows me to engage with legal topics on a broader scale, and not just from the limited perspectives of an argument before the court.
Through articles, books, and legal commentary, I can explore complex legal issues in greater depth and detail. Writing provides a platform to share knowledge, insights, and analysis with a wider audience, including fellow legal professionals, scholars, and the public. It allows for a more contemplative and in-depth exploration of legal concepts and developments.
In fact, I feel writing and legal advocacy are not mutually exclusive but rather complementary. Writing enhances my advocacy skills by deepening my understanding of legal principles, enabling me to stay updated with legal developments, and improving my ability to communicate complex ideas clearly. It also helps in building a reputation as a thought leader in specific areas of law, which can enhance credibility as an advocate.
Both legal advocacy and writing offer personal fulfillment, but in different ways. Advocacy provides the satisfaction of directly representing clients and securing favorable outcomes for them. Writing, on the other hand, offers the joy of intellectual exploration and the opportunity to contribute to the legal body of knowledge.
In summary, the roles of an advocate and a writer/author are complementary facets of my legal career and I implore all young professionals starting their careers to embark upon their own writing expeditions.
Finally, as someone with a wealth of experience in commercial law and arbitration, what advice would you give to fresh law graduates who are just starting their legal careers, especially those who may be interested in pursuing a path similar to yours in arbitration and dispute resolution?
To fresh law graduates embarking on their legal careers, especially those considering a path in arbitration and dispute resolution, I offer the following advice:
1. Build a Strong Foundation – Begin by building a solid foundation in the fundamentals of law. Understand the core legal principles, procedures, and jurisprudence. This strong base will serve as the bedrock for your future endeavors.
2. Embrace Continuous Learning – The legal field is ever-evolving. Stay committed to lifelong learning. Attend seminars, workshops, and courses to keep abreast of legal developments, especially in the area of arbitration.
3. Seek Mentorship – Find mentors who can guide you in your legal journey. Experienced mentors can provide invaluable insights, advice, and opportunities for growth.
4. Develop Advocacy Skills – Whether you are interested in arbitration or litigation, honing your advocacy skills is essential. Practice public speaking, persuasive writing, and argumentation. These skills will serve you well in any legal field.
5. Pursue Alternative Dispute Resolution (ADR) Training – If you are interested in arbitration and dispute resolution, consider pursuing specialized training in ADR methods. This can include courses on arbitration, mediation, and negotiation.
In the end be patient and persistent and don't be discouraged by setbacks or challenges. Also, consider engaging in pro bono work or community service ,as it is not only a way to contribute to society but also an opportunity to gain valuable experience and make a positive impact. Remember that your legal career is a journey, and each step, whether big or small, contributes to your growth and expertise.
Get in touch with Dr. Shashwat Bajpai-