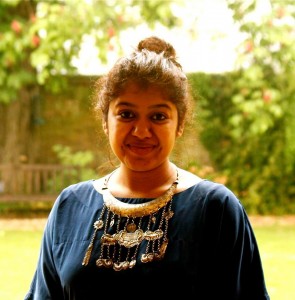 Avani Bansal is a graduate from HNLU, Raipur, batch of 2011. Upon graduation she was awarded eight gold medals in different subjects. Thereafter she pursued the BCL programme at Oxford and later the M.Phil programme. She left a fully paid scholarship programme for her D.Phil from Oxford, to return to India, and started practising in her home town, Harda, Madhya Pradesh.
In this interview we speak to her about:
Being an overachieving student
Her experience as a judicial clerk under Justice Dalweer Bhandari and in International law
Coming back to India to start litigation practice at District Court of Harda, MP
Tell us about your life before law school.
The story of my life: I was born and raised in a small district – Harda in Madhya Pradesh. I went to a boarding school, the Daly College, Indore for the final two years of schooling. Thereafter I decided to pursue law and topped the entrance of HNLU. After spending five great years at HNLU, both personally and professionally, I decided to try my luck at my dream law school. It worked and I was admitted to the BCL (LL.M) programme.
A year well spent, passed by quickly than I imagined and I decided to continue for another year at Oxford, this time pursuing M.Phil in International and Environmental Law, and thereby hoping to earn a specialisation, hone my research skills and add another unforgettable year to my life. It went as planned and then came the crucial moment when I found myself at crossroads. I was one step away from realising my childhood dream – to earn the highest degree in my chosen field (a D.Phil). Pursuing a D.Phil (Ph.D) without scholarship was not an option.
I tried as hard as I could and to my utter delight and surprise, I managed to get both an offer and more importantly a scholarship to cover for my D.Phil expense, even thought the latter came at the very last hour. I signed the offer for the D.Phil and then when the path seemed all clear, I paused to ask – if I really want a D.Phil which comes at the cost of the next three –four years.
If entering academia is not what I want, was the pursuit of a D.Phil, only to get the golden letters 'Dr.' added to my name? After some mindboggling conversations with friends, family and 'myself', the little voice inside spoke. I quit the D.Phil, with apologies to those who helped in making the offer a reality and decided to come back to India to pursue my dream. As I write, I am on my desk at Harda, practicing in the Harda Trial Court with eyes full of dreams and passion for building a career in legal practice in India.
How did you decide to study law?
I was always inspired by the idea of making a difference. Law appealed to me because it spoke directly to social issues. As a lawyer I needed to be aware and sensitive to the society – from the bigger picture to the life of the autowallah. So, I hoped to learn tremendously without any restrictions of a 'specialised field'. With law I thought I could continue to be interested in everything and thereby make a profession of living intensely. Besides, my passion for speaking did go well with my image of a lawyer. Finally and perhaps most crucially the person who inspires me the most – my father did his law degree, though he never practiced for lack of an English education. He saw a dream and I was thrilled to learn that we share that dream. Hence, pursuing law looked like the destined path, looked at from all counts.
What was it like representing your school at the International Conference of Round Square?
It was the year 2005 and Daly College, Indore (my school) was chosen to represent itself at the International Conference of Round Square, which is an annual conglomeration of the best schools around the world. If our presentation was to be successful, we were promised a permanent international membership of the Round Square International. A team of three students including me along with our Principal Dr. Sumer Singh and our Round Square Director Madam Badwar went to Melbourne with our hopes high. It was my first international trip, and so I was doubly excited to venture in a new and unfamiliar world. Making a presentation in front of the heads of schools from around the world was a life-changing experience.
We won the international membership and friendship around the world.  I remember going on a bike tour in Melbourne as part of the adventure day and bruised my knee as the bike tumbled a 360 degree. But I was still all smiles. Sometimes venturing into an unknown world makes us realize the existence of some deeper worlds inside and gives us a greater knowledge of ourselves. It was from Australia that I first saw both India and myself in a new light, challenging the usual way of life that I was accustomed to. The ring of 'no worries' in the market place touched me deeply as I was seeing a society which was very warm and hospitable. Melbourne left deep impressions on me, like all firsts do!
How did you strike a balance between academic and non academic pursuits?
I was always a person with varied interests and I was very clear as I stepped in law school, that my aim was to work towards a well-rounded personality. Therefore I tried my hand at all possible opportunities that HNLU presented me with, both academic and non-academic. The academic pursuits such as mooting, publications, internships, conferences etc. were a natural extension of my will to explore the different aspects of a law school. But taking the five years at law school as an opportunity to work on myself as a person, I continued to participate in the non-academic pursuits as well.
I was a dancer at school and so performed in different cultural functions at college. Debating, dramatics I could explore only in a limited way. The lack of sports infrastructure at HNLU during my days meant that physical fitness was a neglected area. However, after the first year, mooting really did take over all my other interests and I enjoyed every moot thoroughly as it left me much more confident of myself. My eight semester saw me handling three different moots, with two international moots.  I remember a friend asking me if I wasn't always into too many things at the same time but perhaps as I explained then, I was always a person who could manage better with more things on my plate. I love to fill my day with different and varied tasks and that alone makes me productive.
Tell us about your experience interning at the Ministry of External Affairs and ISIL.
My fascination with trying to understand the bigger picture drew me slowly towards developing an interest in public international law. Participating in Stetson, Henry Dunant and Williem C. Vis and Jessup only fuelled the fire. Interning with MEA was inspired by trying to take a closer look at the working of the Ministry. Though that didn't happen but the internship was a useful one as it exposed me to a rich material on public international law and state diplomacy. The ISIL internship came with multiple advantages.
I could browse through several books and unheard journals on different subjects related to public international law and work on the upcoming moot simultaneously. Being at Bhagwan Das Road, next to the Indian Law Institute, with chai stall in the vicinity had it all for a perfect one month educational break. The application procedure for both these internships was standard. I wrote to the concerned person and got accepted. Though at ISIL, a reference through a teacher did expedite things.
What was your stint in judicial clerkship like?
(Avani has interned with the National Judicial Academy and Justice Dalweer Bhandari's office.)
My internship decisions were based on a desire to experience the variety of roles that I could take up on graduating. So, I wanted to explore what the different worlds entailed – that of litigation, academia, judiciary, media house, corporate firm etc. National Judicial Academy is a great place and interning there did help me push my intellectual boundaries. Since the place had some of the best academics, learning from their feedback proved very useful in the longer run. Also to see how an organisation such as the NJA works gave me insights into the training of the judiciary and the need for it.
Its location and the beautiful premises were a very welcome change from the otherwise lack of attention on aesthetics at work-places. As for the judicial clerkship, I had applied through college and was allotted an internship with Justice Dalweer Bhandari amongst other judges on a purely random basis. But it proved to be a great stroke of luck as I learned tremendously at Justice Bhandari's office. I had the opportunity to brief Justice Bhandari every day during my internship.
The experience of reading several files in a day and discussing them with a seating judge of the Supreme Court, taught me about a judge's perspective and way of functioning.  It also made me realise that a judge's task of 'finding the truth' in the light of law is not an easy one and entails great responsibility on his/her part. Most importantly it helped me realise the importance of judiciary in the Indian legal system. His office was a very welcoming place to work and so it turned out to be a really good experience.
How did you apply for your internship under Mr. Fali S. Nariman?
I applied for an internship with Mr. Fali S. Nariman whilst at Oxford. He asked for a recommendation from the dean of the law faculty, Oxford, receiving which the internship was confirmed for my winter break. It took me a while to soak in the feeling that I was watching Fali from close quarters as I had been in awe of him from early days at law school. The work at his office was not very different from other litigation offices. I worked on the matters that I was given. Perhaps it was an internship that was crucial more from an experiential viewpoint than from a practical one.
What was your time interning at law firms like?
(Avani interned with Amarchand Mangaldas & AZB & Partners in her penultimate year of law school.)
My decision to pursue a variety of internships meant that I didn't have the opportunity to intern at a mid-size firm. So, when I went to these big ones in my fourth year, I was all prepared to do every kind of work. But to my surprise, I got very intellectually stimulating work and didn't have to complain about just lifting files or printing as some of my colleagues had complained while working at other law firms. I was working with the litigation team at Amarchand and got an opportunity to work on some remarkable matters whilst there. At AZB, I did a variety of work which made me feel very confident about the breadth of practice that I could be looking as future prospects.
Would you say your law school prepared you for the practical work which you had to do at your internship?
I am not sure any law school can prepare someone for the practical work during internships. But if one's theoretical foundation is strong and one is adept in basic research skills, with the right set of attitude, it's not difficult to make the most of one's internship. Internships, I think are not just an opportunity to showcase your talent but also to develop it further. The traditional notion of pursuing a law firm internship only in the later years at law school is not necessarily correct.
As long as one is giving one's best and is willing to learn, all internships can be fruitful.
The bottom line to remember is that "No one out there teaches you a thing! It is upto you to see what is it that you can learn." Based on this, it is difficult for me to say that one internship was better than the other for they all helped me in different ways and sharpened different skills. But if I have to be honest, my first internship with RLEK – Rural Litigation Entitlement Kendra (NGO), Dehradun stood out for me. They took us to tour the villages in Uttarakhand and as a first year law student, observing the lives of people in mountainous villages struck more chords with my soul than an internship at any other place did.
The best experiences are those where we cannot point out what it was about them that made them special. But a group of law students, talking law to the people in villages in their language, understanding their perspectives on life, law and other things, and all this set in inexplicable natural beauty was an experience that I can never forget.
How was your experience representing the Indian delegation at the G-8/G-20 Youth Summit?
I represented the Indian delegation as the Environment Minister at the G-8/G-20 Youth Summit, Paris, France from 29th May-4th June 2011. There was a formal selection procedure for the G-8/G-20 Youth Summit which entailed filling an online form, shortlisting and final interview.
Each ministry had a different agenda. The Environment Ministry Agenda included 'Governing and financing global environmental protection, integrating environmental issues in our global rules' and 'Adapting the use of resources with social and economic issues' as broad themes. The conference was a simulation of the real G-8/G-20 Summit and to our delight the final communique which emerged was sent to the world leaders attending the G-8/G-20 Summit. The conference was a great insight into the working of international negotiations.
What was your motivation behind pursuing BCL?
I was quite keen from the very beginning of the law school that I would want to go for higher studies if given an opportunity. I had a mixed bag of reasons motivating me for the same. Before settling into practice, I did aspire to see one of the very best law schools around the world from close quarters. Such an opportunity, I thought and rightly so as confirmed later, has great experiential value. Learning the legal subjects from the world authorities on them and an opportunity to discuss the legal concepts with them pushes one's intellectual boundaries. Besides, being part of a culturally diverse society, brings important lessons lasting a lifetime.
All these reasons culminated in my decision to pursue LL.M. I had applied only to five law colleges and got accepted through three of them. The offer from Oxford was the most attractive one on all counts. Besides it was a place where I felt I would fit it. So the choice was not difficult at all and I don't regret it one bit looking back.
How did you choose Oxford over the others?
I think it is a personal decision based on several factors including the availability of the courses one intends to pursue, the list of professors that one hopes to interact with, the rank and prestige of the university, the place and the city that the university is in, career options etc. I wanted a quintessential 'university' experience. I didn't have many people guiding me but from what I knew of Oxford, it seemed like a place away from the city buzz, a world in itself which could give me time for study and reflection in quietude.
Besides, Oxford is known for its focus on strengthening the theoretical base and on a 'go-deep' versus the 'go-wide' approach. So, even though I could read only four subjects as part of the BCL, they came with tremendous work load and I did feel the advantage of specialising in those subjects without narrowing down my options too much.
What are the scholarships Oxford provides for students from India?
There aren't any specific scholarships at Oxford for law students from India except for the Mrs. Ambriti Salve Scholarship at Exeter College. The major scholarships to look out for are the Rhodes, the Commonwealth scholarship, Inlaks and Felix.
What were the objectives of different societies you worked with at Oxford?
To begin with the number of options one has as a student at Oxford to engage in student run societies is mindboggling. Oxford has a student run society for every activity under the sun including social service, adventure, sports, cultural, theatre – you name it. In the first week at Oxford itself, one can find all about them at the Student Fair and register for them. Even though they are student run, they are managed extremely professionally.
I participated in the student societies to engage with the issues they were working on and to develop an understanding of their approach. Oxford is very well connected to the leading people working in different segments and therefore had a huge advantage as working with these societies meant that one could meet and talk with people who were at the helm of affairs in the chosen field. The number of events of interest on any given day and the diversity is hard to match with any Indian institute.
What challenges did you face as editor of the Oxford University Commonwealth Law Journal?
Indian law schools do not pay any separate attention on developing editing skills unless one chooses to participate in the running of a magazine or a journal. So, I joined Oxford University Commonwealth Law Journal to hone my editing skills. It was great learning and the attention to the detail is a useful skill I picked up while at work.
Did you undergo a rigorous academic schedule?
The academic schedule was beyond comparison from the undergraduate years. Even though most subjects had only a two hour class in a week, there were week-long readings which one was expected to read before the class. One of my four subjects was Juriprudence and Political Theory which had three different seminars in a week and thereby almost thrice the workload in comparison to the other subjects.
The basic difference from the undergraduate classes was that the objective behind the classes was to clarify one's doubts as regards the conceptual issues rather than seeing the classroom as a place to learn the basics. Therefore, every student was expected to have covered the basics through readings before attending the classes and participate in discussions.
What is the process of application for the Roy Goode Scholarship?
(Avani pursued an M.Phil in Law at University of Oxford as a Roy Goode Scholar.)
The application procedure for M.Phil was standard and required filling a form along with statement of purpose and references. BCL students had the option to submit previous references. The most crucial element of the M.Phil application procedure was the M.Phil proposal. It was on this that the application decision was primarily based. For the scholarship too, there was a standard procedure, the details of which are available on the Law Faculty of Oxford's website. Along with the Roy Goode scholarship, I also received Graduate Assistance Fund Award. For more details visit law.ox.ac.uk.
What was your topic of research for M.Phil?
My topic of research for M.Phil was the need for a World Environment Organisation (WEO) and embedding the WEO debate in International Environmental Law. I am interested in the interface between International Governance and International Law and an institutional proposal such as the WEO works at this interface. Besides I was interested in a topic which has practical significance and the WEO along with other governance proposals are being actively considered by the international community to reform International Environmental Governance.
What was your experience assisting Professor Timothy Garton Ash?
(Avani assisted Prof. Ash, a world renowned academic, on the 'Free Speech Project.')
The Free Speech Debate Project intends to further the cause of freedom of speech and expression by bringing together issues of free speech around the world on one portal. The multi-linguality of the portal is a unique feature as it hopes to get information and opinions on free speech issues accessible to one and all. I was assisting in the capacity of a blogger and a translator.
What were the objectives of the society 'Oxford Lawyers Without Borders'?
(Avani was President of the society as well.)
Oxford Lawyers Without Borders (OxLWOB) is a part of its parent organisation Lawyers Without Borders (LWOB) and works on promoting human rights issues across borders. When I first joined OxLWOB, as the panel leader of West Papua panel, we were focussing on building a legal case for the self-determination of West Papua and presented it before the Annual meeting of the Parliamentarians for West Papua.
In the second year, as the President my task was to co-ordinate the different panels of OxLWOB and work towards building the society as a platform for students at Oxford to contribute to social causes. It was primarily due to my work for OxLWOB that I was given an 'Honourable mention' as part of the Vice Chancellor's Civic Award scheme, 2013 and was the first law student to be recognised so.
How was your experience as a foreign exchange student?
(Avani traveled to Germany as part of an academic exchange programme with Max Planck Institute.)
Max Planck Institute for Comparative and Private International Law, Hamburg has one of the finest collections on international law in general and private international law in particular. Also it hosts some of the finest academics working in this area. So the opportunity came with several perks including working on papers, meeting professors and was also my first trip to Germany, which I thoroughly liked.
How was your experience interning at UN High Commissioner for Human Rights.
Honestly everything about the internship with the UN High Commissioner for Human Rights (OHCHR) was different from the other internships I pursued. The quality of legal research that I was given, the international culture of  the institute, the work atmosphere, the friendships I made, and above all my supervisor – Cecil Aptel, who was the senior legal officer at OHCHR, was the best boss that one could hope for. Most importantly, it was an internship where I could see my work having a lot of practical significance and being used directly for the human rights issues around the world.
Tell us about practising at District Court, Harda?
As I mentioned earlier, I quit taking the D.Phil offer because I heard the call of duty. I intend to start my own law firm with the aim that for every matter we do for profit, we will do another matter for non-profit. A lot of young people I know enter law school because they want to make a difference. But then when they are about to finish law school, they find themselves at cross-roads. If they are serious about contributing to the society, they have limited options of litigating which practically means no money at least for the initial few years, or joining a Human Rights organisation which implies one cannot practice as a lawyer any longer or joining an NGO, whereby one is branded an activist more than a lawyer. So, I ask – why can't one do corporate law and still contribute to the pro-bono cases one intends to work on? Since greed has no limit and every extra penny in the law firm can be used to further the business prospects, there is indeed a need for a law firm/organisation which as a matter of principle contributes towards pro-bono and does not restrict its pro-bono activities to a few cases to pay lip service to it.
Furthermore, being interested in a variety of things such as policy making, litigating and activism, I couldn't find a law firm/organisation that lets me explore all of these dimensions, so I have decided to create one. I don't want to wait till I am 40 or 50 to start on my own. I want to commit my own mistakes and learn my own lessons and in the process call for individuals who share my feelings and intend to co-create such an organisation. I am calling for applications soon. The idea is to work out the team in Harda, MP, India (my hometown) for few months and start the first office in Jabalpur before the end of this year. Starting from Harda gives us an opportunity to start from the bottom. It's an experiment but isn't life itself one?
Lastly, what would be your parting message for our readers?
Whatever you do, be true to your own soul! The rest will follow. And remember as someone once said: "Whatever you think you can do or dream you can, begin it for boldness has genius, magic and power in it!" So more power to you, dear reader!