Avirup graduated from NLSIU, Bangalore, in 2005. He then went on to receive his Master's degree under the European Union Erasmus Mundus programme, from University of Hamburg and University of Vienna. Avirup is currently is a Partner at IndusLaw. He is part of IndusLaw's Energy, Infrastructure and Natural Resources practice, and specialising in power, roads, railways and PPA. He has more than twelve years' experience in the field of energy and infrastructure advisory, and he regularly advises various Indian and overseas IPPs/project developers on a range of issues relating to development of renewable energy projects, including in relation to development contracts, off-take arrangements, regulatory issues. He regularly acts for financial and strategic investors on energy/infrastructure M&A transactions involving purchase or sale of infrastructure and energy assets (including large portfolio deals, single-asset deals and joint ventures), particularly in the renewables sector.
In this interview we speak to him about:
His time at NLSIU
His experience at Tier I firms
Being Partner at IndusLaw
How would you like to introduce yourself to our readers?
Well, I am Avirup, father of a three year old daughter, and a commercial lawyer specialising in Energy and Infrastructure. I live and work in Delhi, and am a big Manchester United fan. I think that enough to go on for now.
Why did you choose to pursue a degree in law, amidst the many options that you had after school?
Honestly, I chose law because of my inability to handle mathematics – I was studying economics and I was bored with all the mathematical models you are required to create to explain any theory in economics. Also, the concept of being a deal maker always fascinated me (although when I left school I didn't have much idea of what a deal maker is supposed to do – other than wear fancy suits and sit in fancy conference rooms!), and I thought my ineptitude at math will came in the way of going to a B-school after my undergrad degree in economics – so I chose to go to law school instead. I felt that lawyers are deal facilitators and are intrinsically involved in shaping commercial deals, but to tell the truth I didn't have much idea about what to expect from law school.
I think one of the problems with the Indian education system is that they make you take the hardest decisions about your life at the time when you have no experience with the outside world.
Give us a brief overview of your life at NLSIU.
Honestly, I have kind of forgotten what the day to day life in NLS was like other than the fact that the food was nothing to write home about – I graduated almost twelve years ago!
However, NLS is a truly amazing institution which lets you discover your strengths and weaknesses. What really comes to my mind when thinking of NLS is "competitive" – the place makes you really competitive and pushes you to challenge yourself, which I think kind of prepares you for the world outside. Also, what I really liked about NLS was the fact that some of the professors (but not all) there really taught you to question things which one would otherwise take as obvious – this really helps when you have to look at structures/proposals and analyse them, it helps you question things others consider 'standard' or 'market'.  The academic schedule at NLS was quite intense and consisted of four courses a trimester which involve four hours of classes every day. The trimester was divided into phases where you either study for your exams (mid-term and final!) and writing research papers that are mandatory for every course, and this kind of keeps you on your toes and teaches you a lot about time management and delivering under pressure.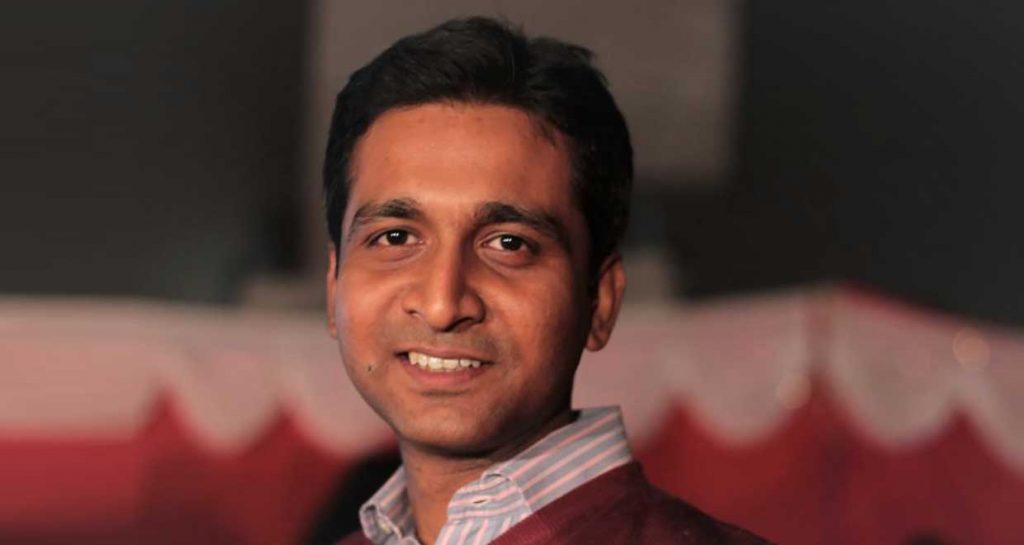 What kind of internships did you engage in during your student years which you feel were invaluable to you in reaching your current position?
Other than two mandatory litigation internships, all my internships were with commercial law firms – I was clear from my third year onwards that I wanted to be a commercial lawyer and not a litigator. I did couple of internships with Trilegal (where I got a PPO).  During my first internship at Trilegal I worked on some aspects of the then new electricity act which really interested me, so after that I did internships with firms with good infra and energy teams and tried working more with the folks working in those fields. So, in a nutshell I kind of chose a specialization really early and tried to get more practical experiences of that field during my internships – this was important since infrastructure and energy laws are not something which were offered as a concentration at NLS.
Are LL.Ms absolutely necessary for a career in law?
No, I don't think an LL.M degree is absolutely necessary for a career in law (unless of course you are taking about a career in legal academics, in which case yes!). While recruiting I really don't care if you have a LLM or not. My hiring decision will be not made on the basis of the LL.M but on the basis of the LL.B, your aptitude and attitude and your relevant work experience.  
However, having said that I believe if one wishes pursue a specialisation in some fields of law (like tax, maritime law etc.) or understand the specific technical nuances behind why certain things are structured certain way (such as long term contracts/concessions etc.), lawyers can use the LL.M. to deepen an existing specialization or develop a new one, particularly when their first law school didn't offer that concentration.  
Which is the ideal time to do an LL.M?
I would say the right time to do an LL.M is when you have worked for couple of years, and know that specialisation you want to pursue or which areas of law really interests you. To me, an LL.M is about enhancing your knowledge about a specialised field and increasing your exposure to the world – so you are better off doing it when you are got some practical experience of that field and know what you want from that one year.
What does it take to make the cut and land a Tier-I job?
(Avirup had previously worked with Trilegal, New Delhi, one of the most sought after firms for placements by students, as a Counsel.)
When I joined Trilegal it was a firm experiencing a steep growth trajectory and it was exciting to be part of that – honestly I didn't have an interview or go through any formal process while joining Trilegal. I had done couple of internships there and got a PPO from them.
I think what it takes to make the cut and land a Tier-I law firm job (or any job for that matter) is demonstrating or signalling to the firm or the interviewer that you really want it, and most importantly convey to the firm that once in you will be willing to put in the hard work and that your ambition matches that of the firms'.  Be clear on why you want to join a particular firm and show confidence in your ability.
Personally I don't have any fixed criteria for assessing a newly qualified candidate – of course for a senior level hire relevant experience becomes key. For NQ hires, what I look for in a candidate is whether he/she feels bad if their work is criticised and take that criticism to improve the next piece of work they give me. Also, I put a premium of how confident they are in defending their work and do they take pride in the piece of work they hand over to me.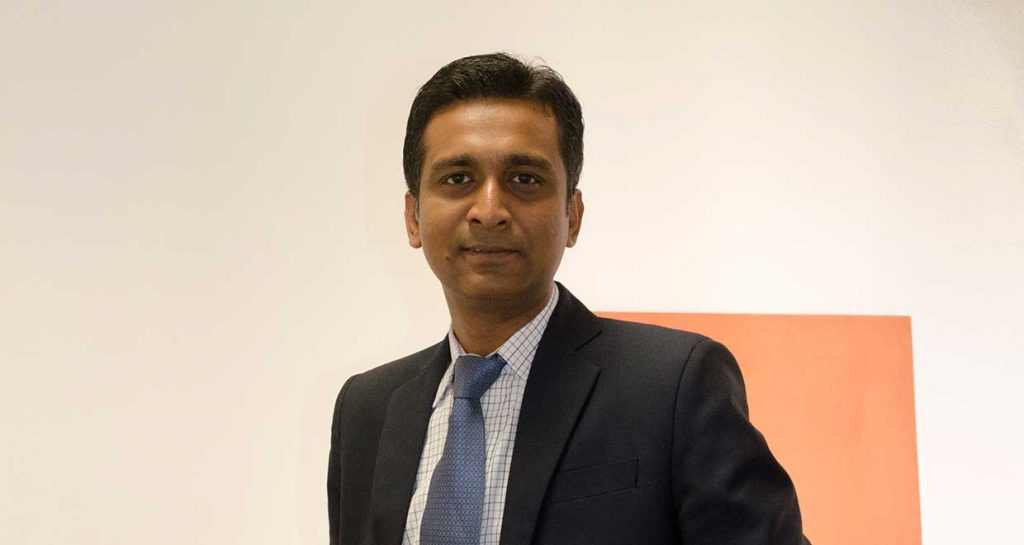 What is the level importance given to a student's Grade Point Average with respect to recruitment at Tier-I firms?
CGPA is important, but it is not the be all and end all. CGPA serves as an indication of the capability of the candidate (not always accurately – for example a candidate may have a good CGPA because of good grades in social sciences but may not have done that well in commercial law subjects), but equally important is the sense of confidence, ambition and the commitment to put in the hard work to back that ambition. Also, commercial law firms look for candidates who have a genuine interest in how businesses work and how this may affect the clients the candidate will be working with – this will become more and more important as the clients become more sophisticated and start demanding that their lawyers understand their businesses in order to provide more tailored solutions.
How do you say interns should go about their work at a firm like Trilegal, so as to get noticed in a positive way in the limited time they have?
As I said earlier, you cannot repeat mistakes and you need to use all feedback and criticism to improve your next piece of work during an internship. Be prepared to defend your and most importantly each piece of work you hand over to your senior should be the best you can do.  Also, you need to show the commitment – be in office on time, don't leave without completing your work and respect deadlines.
Also, I have noticed that most interns complain that they don't get to work with partners – in a big firm you will hardly get that opportunity – remember that the SA/associate you are working with has much more practical experience than you and you can learn a lot from them. If you are good, they will recommend you to the partners. Most firms usually rely on the feed-back received from SA/associates in giving PPOs to interns.
What was the reason for your transition from Trilegal to Herbert Smith Freehills LLP (London)?
After completing my masters I applied to various law firms in London, and was accepted by a few including Herbert Smith. At that time international law firms were recruiting a lot of Indian lawyers in the hope that Indian market will be opening up for them soon – I felt it was a great opportunity to get some international experience under my belt and may be come back to India as part of an international firm when the market open.
I think Trilegal is the closest you can get to an international firm in India – it is very professionally run and they believe in doing first class business in a first class manner. So the bedding-in at Herbies from a work culture perspective wasn't a big challenge. However, the focus at all major international law firms is on specialisation and the business understanding of the partners about their clients' business is tremendous – they encourage you to become a legal-commercial advisor as opposed to limiting yourself to a pure legal advisory role. Also, the support system (in the form of knowledge management/precedent banks etc.) that fee earners have is far ahead of what we have in India – even in a place like Trilegal which is very forward looking in these areas.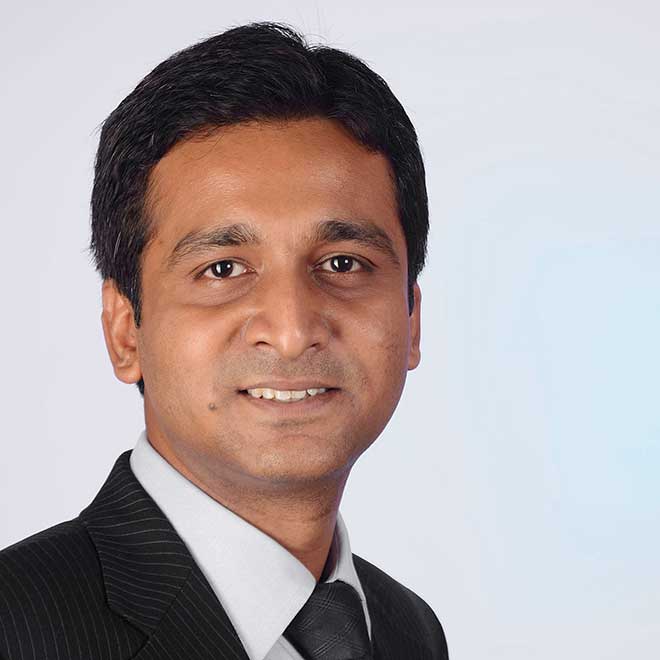 Why did you then choose to come back to India?
I chose to come back to India because the action was shifting to India (and other emerging markets). Because of the way Indian firms are structured and their size (as compared to firms like Herbert Smith), in India you tend to get thrown in to the deep end much quicker than you would be in a foreign firm – I thought I was missing all the excitement in India. Also, it was evident that the India legal market wasn't going to open up anytime soon, and it was a time for me to make a decision about whether I wanted to stay for the medium-long term in London or come back to India – I chose India because of the sheer volume of deals happening in India.
What was the rationale behind moving to a smaller firm (HSA Advocates)?
I felt I was beginning to get typecasted in Trilegal as a regulatory-advisory lawyer and I wasn't doing as many deals I would have liked – especially on the Energy M&A side of things. The fact was that there were quite a few other M&A partners at Trilegal who were looking to specialise in M&A deals in Energy/Infrastructure sectors and therefore building a niche for myself as an Energy/Infrastructure and Energy/Infrastructure M&A specialist at Trilegal may have been difficult.
HSA, though smaller than Trilegal, was doing a fair bit of transactional work in the Energy & Infrastructure space and was a leading name in the Energy & Infrastructure space, and I joined them with an understanding that I will continue doing transactional work in the Energy & Infrastructure work and also try and build up my M&A practice focused on the Energy & Infrastructure space leveraging my regulatory and transactional experience in the Energy & Infrastructure space- thankfully, I was able to do that and today 60-70% of the work that my team handles is related to M&A/JVs in the Energy & Infrastructure space – the rest being regulatory and transactional work in the Energy & Infrastructure space.
Tell us about your current work profile as Partner at IndusLaw.
My practice focuses on all commercial law aspects of Energy & Infrastructure, and we advise various Indian and overseas project developers on a range of issues relating to development of energy and infrastructure projects, including in relation to development contracts, off-take arrangements, regulatory issues. We also act for financial and strategic investors on energy/infrastructure M&A deals particularly in relation to structured acquisition of infrastructure and energy assets (including large portfolio deals, single-asset deals and joint ventures). However we have been so busy in the renewable energy field that I keep joking that our practice is 100% renewables, 80% infrastructure, and the rest regulatory advisory.
There is no regular day and each day is different – this is the charm of being a commercial lawyer and the drawback too since you can never plan your day. I show up knowing what I am going to be working on that day but them something comes out of the left side of the field and derails all my plans and I end up fire-fighting the rest of the day.
On a good day, I typically work on maybe three to four different matters and on a bad day, I feel like I am jumping from one foot to the next, and maybe work on seven to eight different matters – typical tasks includes reviewing drafts, con-calls, attending negotiations, responding to email, setting-up business development meetings, sending out pitches for new work etc. etc.
Having had experience working at a Tier-I firm as well as a Tier-II firm, which of these would you recommend for a fresh recruit who's aspiring to obtain a placement right out of law school?
Both have their pros and cons – I would suggest that as a newly qualified lawyer the best place to begin one's  career is a firm experiencing a steep growth trajectory and which is professionally run. In a place like that a newly qualified lawyer will get the maximum exposure to varied and good quality work, and will be able to choose a specialisation. Also, since the firm is growing fast, the money will probably also be good – which is important too no doubts.
Where do you see yourself ten years from now?
I am not one for making long term plans. But hopefully ten years on I will still be advising companies in doing deals the energy and infrastructure space – basically keep doing what I love and be a better lawyer thanks to ten more years of experience. Ten years hence if I am in a position to advice governments /regulatory bodies and able to shape some of the policies governing the energy and infrastructure sectors I think that will be the icing on the cake. Also, I won't mind being able to buy an Aston Martin in ten years.
What would your parting words be for our readers?
If anyone reading this wants to become a commercial lawyer I would advise them to develop a genuine interest in and understand how businesses work, choose some sectors to focus on (I believe even in India the days of a generalist lawyer is limited), and keep updated will developments (legal and business related) which may affect the clients operating in his or her chosen sectors of focus. Finally, I would say work hard and more importantly work smart.