Barasha Baruah Pathak graduated from Symbiosis Law School in 2003. Soon after graduation she joined Karnik & Karnik as an Associate and later worked with M/s. M.V.Kini & Co., PDS Legal. Thereafter she also had the opportunity to work as a Senior Associate at AM Law, Advocates & Solicitors and Juris Corp. Very recently she has joined Clasis Law, Mumbai as a Senior Associate.
We have taken this opportunity to ask her about the several decisive moments in her career amongst other things including:
Law school experience at Symbiosis
Work experience at M.V. Kini, PDS, AM and Juris Corp
Induction and work at Clasis Law
What got you into legal studies? Was it all planned or something that just happened by chance?
My entry in the legal field was not deliberate. To become a lawyer was one of the career choices available for me but I was focussing on medicine. However, as my score in the medical entrance test did not help me to get into a medical college, I started to seriously consider building my career in law and worked in that direction.
How was your experience at Symbiosis Law School? What activities were you involved in apart from the regular academic curriculum?
My experience in Symbiosis Law School was quite enriching and engaging, I didn't realize how time flew.  It was fun to study and do the many assignments with a group of friends. During those days, I used to participate in seminars organised by our college which provided ample opportunities to listen to the erudite speeches of who's who of the legal fraternity. Those speeches were enlightening and gave a perspective to us students, which made the legal world all the more attractive and interesting for us.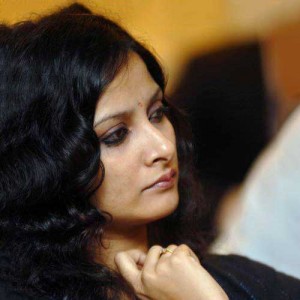 What were your major interests as a student of law? Any suggestions for the law students on how to deal with Pandora box of laws?
I was particularly thrilled by Corporate Laws and Criminal Laws. My suggestion for law students will be to keep an open mind and look beyond the obvious. Understanding the legality of any issue in hand requires a wholesome approach and one should be able to correlate diverse aspects to arrive at a proper legal interpretation or analysis of an instance. One needs to be constantly updated on the current happenings particularly in the legal world as well as general current affairs. A daily dose of current affairs with an eye for the legal aspects is an absolute must for anyone wishing to develop a career in law.
What is your take on academics? How important do you say is a good CGPA for an illustrious career?
It's always good to have excellent academics. When your CV carries an attractive CGPA, it will automatically attract the attention of your future employers. Having said that, it does not mean that, anyone not having a great CGPA can't be good at his work place. Ultimately, your work only will speak at your work place and that is what matters.
How was your first year after graduation? What do you think were the biggest hurdles and challenges in the early days of your career? How did you deal with them?
My first year of graduation was overwhelming. I was exposed to the various specialisations and was indecisive and unsure of what will engage me the most. So, I took some time to choose and finally zeroed in on non-litigation and I am currently enjoying every bit of it.
The early days of my career required me to be very patient with almost all aspects of my job right from the work that I was getting to the remuneration at the end of the month. Adding to this, the psychological challenge of being away from family and friends, trying to settle in a new city alone, made those days tough. For me, being constantly in touch with my family, friends and relatives over phone or meeting them from time to time made things easier to handle. Being patient initially helps and I have come to realise that for me law profession is one that I enjoy more with each passing day.
What is your opinion when people say that all that they have learnt is in their years of practice?
I think when one starts practice that is the moment of truth. At this juncture all that one had learnt during their law studies converges and from that point onwards one is expected to interpret on one's own. Of course there will be references, but there is this immense sense of individuality that one can display in their respective interpretations or analysis of situations / laws. I think this sense of individuality and the freedom to exercise the same is what makes most people perceive actual practice as the only learning medium. I feel that although practice is not the sole learning medium, law practice definitely is a lifelong learning journey.
In the first three years of your career, you worked at Karnik & Karnik, M/s. M.V.Kini & Co. and PDS Legal. Why did you keep changing your job? How would you describe your working experience at these places as?
In the first three years of my career, there was not only a change in terms of the firms that I worked for but there was a corresponding change in cities as well. I always wanted to come to Mumbai to build my career and hence all these changes were to ensure that I was able to make a foothold in this city and focus on building a long term career.
I will be grateful for the learning that I received and also the patience displayed by these law firms. Being my first professional assignments, I had lots to learn and these firms gave me ample opportunity and helped me fine tune my focus on specific areas which later on became my specialisation.
What kind of responsibilities you were entrusted with AM Law, and Juris Corp? What led to your shift at Clasis Law?
My responsibilities as a Senior Associate mainly involved transactional and advisory work in the corporate commercial, IPR and media & entertainment domain that include drafting, negotiating and reviewing a variety of documents.
Joining Classis Law has been career enhancing decision for me. I am looking forward to a wider canvass to practice law.
What does a Senior Associate at a Law Firm like Clasis Law do? What falls within the scope of your responsibility? Tell us about a typical work day.
My typical work day starts with making a list of deliverables for the day. This is followed by e-mail browsing / responding to emails and further additions to the to-do list of the day. If need be there are discussions with seniors and team members regarding prioritising work. Once the day's work is defined, I get on with the work as per priority. My day is full of internal/external meetings and con-calls in addition to my usual drafting & reviewing work.
What are the primary professional ethics you follow while at work? What has been your strategy to deal with errors and mistakes?
Integrity and accountability are the two most important professional ethics that I follow.
Errors and mistakes do happen, but the important thing is to never repeat the same mistakes.
One should own up, learn from the mistakes and move forward. Once a mistake is made, damage control should be the focus by informing seniors and clarifying the same.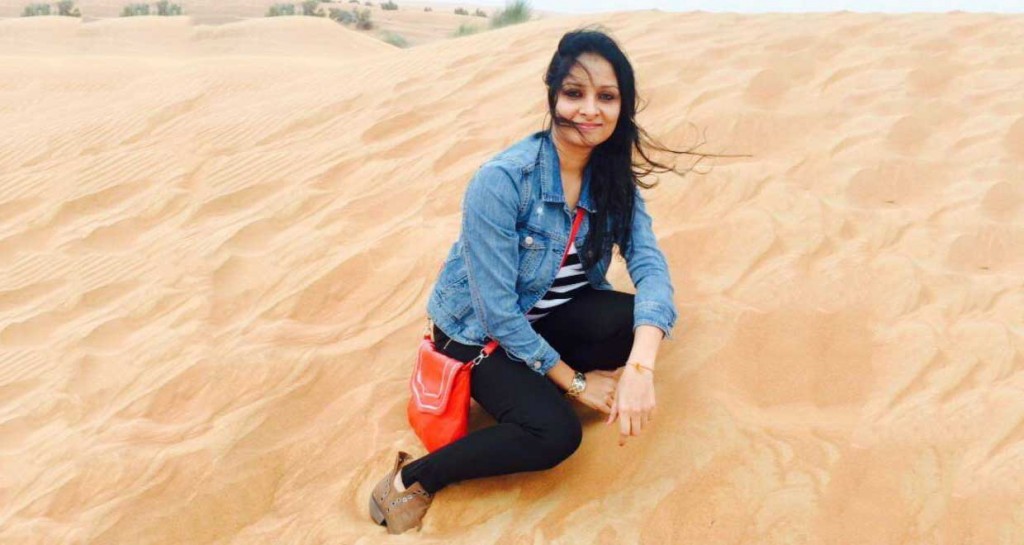 Corporate law comes with a humongous workload. How do you manage the workload and your personal life?
I think nowadays all professions are quite demanding not only the legal profession. The important thing is to enjoy what one is doing. For me managing a work – life balance is quite challenging. I am a mother of twins and I do face difficulties at times but the people surrounding me including my family, seniors and my team members support me to overcome those difficulties.  Today's work environment is very competitive and demanding but at the same time there is empathy too.
What kind of effort should a young associate put in to work to get it appreciated?
I think for a young associate, it is very important to understand the norms of the firm that one works in. Additionally, he / she should work towards building and maintaining professional relationships with seniors and colleagues for better team work. A young associate should be proactive and sincere to get appreciation from seniors.
How is internship helpful for a law student?
Internships provide the unique opportunity to experience actual working conditions while one is still studying. This is a welcome trend and during my student days we too had internship opportunities that most of us availed. Through an internship a law student can evaluate different facets of the law profession and also explore the real life functions and implications of various specialisations. These experiences can be very helpful for one to choose a particular specialisation within the legal world and also helps in getting the most out of the academic curriculum by being able to relate the theories with the actual real life instances.
What would be your message to a law student?
Explore and experience various specializations at your initial days of practice and then decide on the career path.