Bhoomika Choudhury is a graduate in law from Symbiosis International University, batch of 2012. Thereafter, she has gone on to practise with leading firms like Amarchand & Mangaldas & Suresh A. Shroff & Co., Mumbai (now Cyril Amarchand Mangaldas) and boutique tax firm Vaish Associates Advocates, New Delhi. She has also worked as a junior in the Chambers of Dr. Rajeev Dhavan, one of the leading senior counsels in the Supreme Court of India. She has experience handling administrative, civil, criminal, service, bail, intellectual property, tax and water disputes matters. She also has experience in briefing and assisting senior counsels. In 2016, she founded her own legal firm, Svadhā Legal, which offers representation in corporate, commercial, tax, civil and criminal litigation and arbitration matters.
In this interview, we speak to her about:
On being a Chartered Accountant alongside with being a lawyer
On the future of "Make in India", "Start-up in India" and "Skill India"
The importance of holistic development as a person in order to be a sentient lawyer
On her diverse experience and eventually going independent
How would you introduce yourself, given that most of our readers are young law students and young lawyers?
I would introduce myself as a sincere lawyer who has become what she is today solely through her single-minded devotion to be a sensitive and responsible person. If anything other than my work defines my persona, it is the fact that I value and respect relationships, both at the personal and professional level, and feel concerned about developments in our society. Like my name suggests, I have different roles to play during my lifetime and my endeavour will always be to do them to the best of my abilities. I am a daughter, sister, friend and a girlfriend along with being a dutiful lawyer.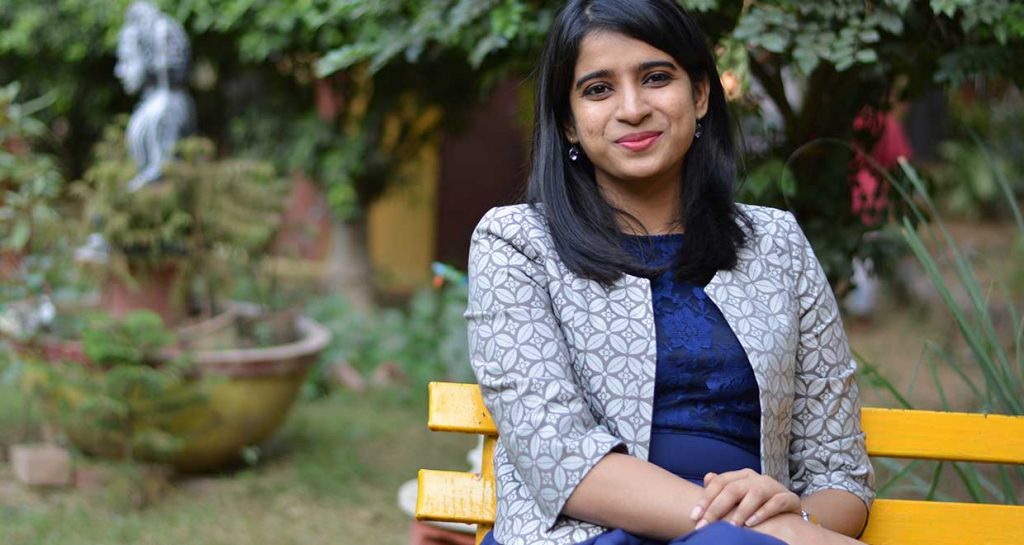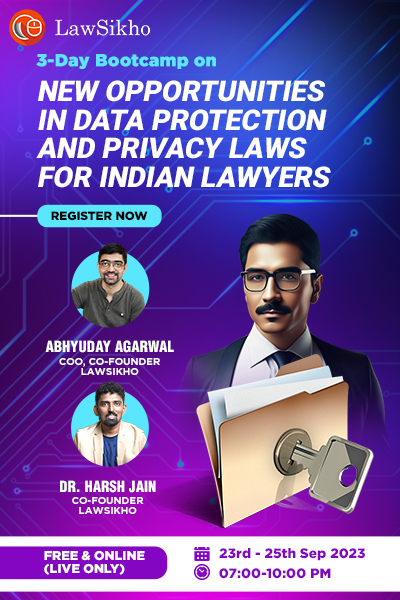 What were the factors which drove you to join law school? Did you ever consider exploring any other fields?
My father being a college teacher in English, I grew up surrounded by a whole lot of literary classics, and endless discussions on literary topics, and together they had a powerful influence on me. Reading literary classics thrilled me to no end and I realized my career options must be narrowed down to a vocation that must include a lifelong engagement with the humanities. The second most important consideration behind my choosing a law career was my concern for social issues and my pursuit for a vocation that provided fodder to my curious mind. I was greatly influenced by Einstein when I was young and this quote caught on to me greatly:
"Only a life lived for others is a life worthwhile. I have no special gift. I am only passionately curious. I want to know God's thoughts… all the rest are details. Joy in looking and comprehending is nature's most beautiful gift. It's not that I'm so smart, it's just that I stay with problems longer."
A career in Law seemed to be the ideal choice for me as it combines my literary and social interests along with vocational needs.
You graduated in law from Symbiosis Law School, Pune. How did the law college prepare you for practice in law?
To say that Symbiosis Law School is a great place of learning will be an understatement. It takes meticulous preparation to understand the law both in theory and in practice.  This institution gives its students the right portion of both. I was particularly lucky to learn a lot more by way of extracurricular activities as I was selected as the President of Human Rights Cell. As part of the cell, some of the projects we worked on gave us ground level exposure to areas like rights of commercial sex workers in the red light district of Pune, disability rights, an after school educational program for underprivileged children, etc. But we had to go through our own share of trials. My father had accompanied me to Pune for the admissions and I remember him looking a little worried as he came to know the city's liberal and indulgent way of life. But he had very lovingly only once asked me to shun all the negative influences around the college and the city. I promised him as much and I am happy that I never betrayed his trust.
How important are internships for a law student? Tell us about your internship experiences while in college.
It is an important part of a student's academic life in the sense that it gives real life exposure to the kind of work one will be called upon to shoulder in future. Considering that there are varied kinds of jobs that are available to a law student upon graduation, internships give an opportunity to get a taste of everything and decide on one or two areas on which he/she could focus. It also gives a chance to leave your mark in an office where you would later like to bag a pre-placement offer. Even though your first few internships may appear highly challenging as you are yet to fully learn theoretical aspects of the law, you will gather a great deal of knowledge after working with these offices.
I tried to keep my basket of internships diverse by picking from NGOs, independent litigating offices, in-house legal team of corporate houses and law firms. I distinctly remember, my social issues have been very dear to me from my early school/ college days, and this interest took me to an NGO called 'Solidarity for Developing Communities' and a State Human Rights Commission during the first two internships in my 1st  year of Law School. My experience in these two offices further heightened my interest in human rights issues, so much so that it has become an integral part of me today. By this time I had fully realized the benefits of internships. So when I went for internship assignments to the Essar Group, Mulla & Mulla, Craigie Blunt and Caroe, and the senior advocate of Jharkhand High Court, Mr. Anil Kumar, I was determined to make the most of it. The nature of the legal issues I encountered during my internship was diverse, as were their benefits. My internship stints ended with Amarchand Mangaldas and Phoenix Legal.
Do you think that Moot Courts are an essential component for the overall development of a law student? Tell us about your experience.
It is an elaborate rehearsal a law student undertakes, as it accurately reflects the rest of their lives as lawyers and litigators. The very fact that these involve facing rival teams and competitors, both at the national and international level, serves as motivation for every student to put their best foot forward. Ultimately each of these extracurricular activities i.e. participating in moot court competitions, writing research papers, internships, etc. go a long way in shaping you as a lawyer, pushing your name a few notches up during placements and enhancing your chances in getting admission in top law schools.
One must remember that applications received by law offices, corporate houses or top law schools are filled with students who have managed decent grades in their respective universities. Participation in extracurricular activities makes all the difference in getting your dream job!
These competitions gave me the opportunity to work with my fellow participants, prepare our case to the best of our abilities, and compete with some of the brightest minds from the legal fraternity. The crowning glory was getting to attend the William C. Vis International Commercial Arbitration Moot Court competition in Vienna in my 4th year of law school. The whole experience was a turning point in my life as a student of law. Getting the opportunity to participate in such a prestigious affair was a very uplifting moment.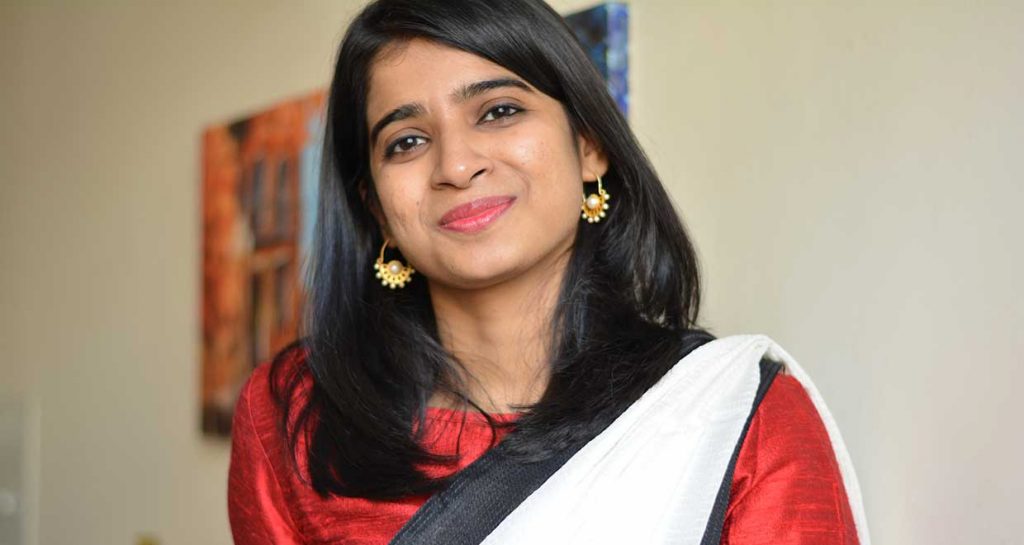 Do you feel that academic excellence is essential to be successful in life?
The question is too general in nature to beg a straightforward, universal answer. If we are to understand the meaning of 'success' in a knowledge economy, as identified with the successes of only the reasonably, moderately educated people, not to speak of the highly educated, talented people with high academic credentials, the importance of education or academic excellence can never be underestimated. The contemporary economic and social conditions acknowledge and respect academically bright people. However, we also know of innumerable successful people who have failed miserably in their initial years of work. The list is endless with celebrated names like Thomas Edison, Albert Einstein, Van Gogh, J.K. Rowling, Oprah Winfrey and the like. However one thing common to all of them is that they were persistent. It is not a shortcoming on their part, it is the world that takes time to identify geniuses.
You have taken ACCA examinations at the Association of Chartered Certified Accountants, United Kingdom. Tell us about your experience.
Midway through graduation, it struck me that a course in accounting will be very useful to me in future, especially given my interest in tax law. It was this simple reason that drove me to take up this ACCA course, and I must say that I enjoyed studying and appearing in the examinations, though it was sometimes tough on me to take out time from my regular studies. What helped me greatly is the flexibility that ACCA examinations allow its students. Moreover, the ACCA follows the International Financial Reporting Standards and is globally recognized too.
It is generally seen that law students and law graduates tend to shy away from taking up pro bono cases. Is this advisable?
It is advisable that law students and law graduates of our country do not shy away from taking up pro bono cases. In a country such as ours where the majority are poor and cannot afford legal help, it is inhuman on the part of the legal fraternity not to devote some of their time and energy to come to their rescue. This assumes greater importance for law students and law graduates as they themselves will be richer in their learning experience as well as in their moral responsibility towards society. In fact, it ought to be considered a great opportunity for young lawyers.
You have worked in the Chamber of Hon'ble Mr. Justice Rajiv Shakdher as a Law Researcher- cum- Clerk. Can you tell us about the experience?
Working with Hon'ble Mr. Justice Rajiv Shakdher was an opportunity I still thank my stars for. I can never thank him enough for the encouragement and the guidance he always gave me whenever I needed. HMJ Shakdher is an extremely well-read, honest and hard working judge who worked very meticulously on each case, and he expected the same qualities from his law interns, assistants, researchers, and clerks. I gained much confidence, learnt such a great deal during the one year time I worked with him, that it helped me in many ways to build my image as a trustworthy lawyer. Whatever I am today is because of his influence on my career. I must say that at the very mention of his name, my head bows down in obeisance and a prayer goes out from my lips for his long, happy life.
You had previously worked with Vaish Associates and Cyril Amarchand Mangaldas. Tell us about your experience at these firms.
My time at both these firms was a very productive experience. At this point of my career I wanted to work with taxation related firms to gain more knowledge on this subject or area. The realization was dawning on me that I must at least learn a good deal more than the fundamentals of some areas of legal practice, and I made the best of my time there by learning about taxation, arbitration, corporate tax, and taxation related litigation. Fortunately both my seniors and colleagues at these two firms were very helpful and supportive in my handling of assignments, and the experience has enriched my knowledge of these areas vastly. I owe my special gratitude to Ms. Kavita Jha of Vaish Associates who was extremely helpful and supportive of my work, and always went the extra mile to assign me other litigation cases too. Ms. Jha being one of the division heads at the Supreme Court and High Court, I learnt a great deal during my time at Vaish Associates. My relationship with her and other colleagues will always be very special. The year I worked with Cyril Amarchand Mangaldas too was extremely enriching and fulfilling as I happened to work on some of the very high-profile, well-known cases.
At Vaish Associates and  Cyril Amarchand Mangaldas, you were concentrating mainly on tax litigation and arbitration, but later you decided to go for litigation practice. What motivated this shift?
The reason I changed my focus away from taxation-related areas for sometime is the necessity of learning other areas of litigation. With an expertise in one technical area of law, I was veering towards the view that I must learn a great deal on other aspects of legal practice, before I am able to enter into litigation practice on my own. For any lawyer with some aspirations in life, I suppose this is a very modest decision one has to take at the earliest possible time.
You have assisted eminent lawyer, Senior Advocate Dr. Rajeev Dhavan. Tell us about your experience.
I consider it my good fortune that Dr. Rajeev Dhavan accepted me as a junior to assist him in his office. I knew it would be a daunting task to meet his high standards, but I was looking forward to it nonetheless. He is a legal luminary and a legend of our times, and his scholarly pursuits, the huge number of books and articles he has written, all of this weighed heavily in my mind as I immediately sat down to work for him. The knowledge and experience I gathered at Dr. Dhavan's office was immense. I knew I was working for one of the finest legal minds of our time. It was difficult to hold your own and not be intimidated. However the unimaginably rich experience I gathered with Dr. Dhavan has vastly improved my level of confidence, the honesty and integrity of the manner in which I ought to work in future, and more importantly, the realization that I have a long way to go in my further higher studies, in order to pay my little tribute to my godfather. His encyclopaedic knowledge, and his unmatched wit and sense of humour will continue to inspire me throughout my life. It is not for nothing that his academic stature, his unmatched courage, and the unconventional, radical stand he often took in his appearances in the Supreme Court has become made him a legend of our time.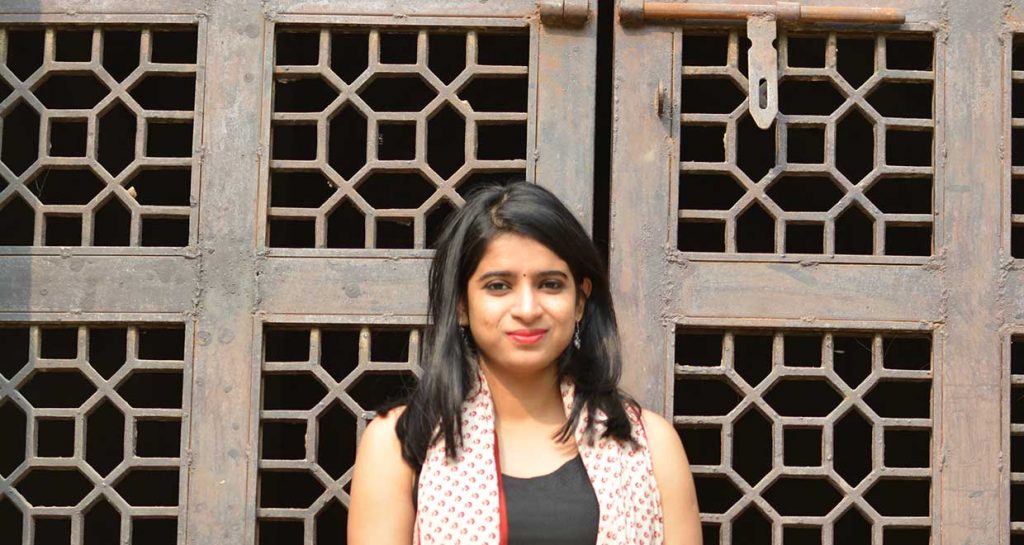 Earlier this year, you founded Svadhā Legal. What were the challenges you faced in setting up the firm? Could you give us a brief description of the firm and the activities  it performs?
Svadhā Legal is a dream fulfilled. Legal matters as varied as human rights, taxation, arbitration, corporate law, civil cases, etc. have all been of interest to me, and I thought setting up a law firm will be the best way to handle the wide variety of cases that I expected to come my way. A law firm run as a professional entity will be a good way of attracting prospective clients as well as engaging junior, younger colleagues for those cases.
Svadhā Legal will also be a great intermediary for pro bono cases that are dear to me, in the sense that considering the large number of cases that are awaiting justice on pro bono basis, the firm will be able to engage or delegate some of the cases to younger professionals looking for such avenues. These were some of the reasons that prompted me to set up Svadhā Legal, and I am happy that quite a number of my friends, colleagues, and juniors have joined me as associates in the firm.
There were challenges in setting up this firm, considering the fact that I am a first generation lawyer, but I was determined to overcome any such disadvantage coming my way. It is my firm conviction that serious pursuit of a dream will admit no hindrance on the way, and this conviction gives me enough patience and tolerance to pursue my goal. Another challenge was facing rampant sexism in the professional sphere. But here too, I am determined to prove that gender can never be a disadvantage for anyone in any respect, though one will be forced to walk the extra mile to prove that.
It is a heartening feature of this enterprise that my considerable network of friends and lawyers across the country are helping and encouraging me in my endeavour.
As a partner at Svadhā Legal, what is an average day at work like? Our readers would love to hear about the day-to-day responsibilities which need to be handled by someone in your position.
My average work life normally starts early in the morning when I sit down to work at home for at least 4-5 hours before I head to the Courts for my appearances or hearings, and other related work. I find the early morning hours to be the best time of the day for work. Then after a short lunch break it's time for me to interact with clients, discuss cases, and then devote some time for business development and public relation exercises. Normally I always make a mental plan of work for the day, and it makes it easier for me to complete all my work in time. And then it's time to head home and may be after a brief rest, it's back to work and other personal studies.
A number of campaigns such as "Make in India", "Start-up India" and "Skill India" have been launched by the Govt. of India. Your views on these campaigns?
The aim behind the "Make in India", "Start-up India", "Skill India", and "Digital India" schemes is to leapfrog this country into that of an advanced and economically sound country in the shortest possible time.
The "Make in India" initiative was developed to establish India as an efficient manufacturing unit and lure global markets to consider the subcontinent as a viable investment.  The government promises all kinds of support to the new investors, including the promise of quick clearances and approvals through a channel called Single Window clearance in order to avoid delays and red-tapes. The initiative has already started bearing results in the form of many international automobile, aerospace, software, military hardware, and other manufacturing majors considering setting up manufacturing plants in the country. If the campaign is to achieve its full potential and desired results, what the government must do is to not slow down the momentum and see to it that it is followed in a rigorous manner.
A similar but a very innovative campaign has been launched by the central government in the form of "Start-up India" in order to help unconventional business plans take flight. There are innumerable success stories of new start-ups having generated remarkable revenue levels owing to their out-of-the-box strategies. There is little doubt that our economy in future is going to be dominated by more and more of these start-up enterprises, most of them in the service sector, and contributing hugely to the economy.
The central government's other initiative called "Skill India" too is another campaign that has been launched in order to impart vocational training to the unskilled workforce of our country. Uneducated, semi-educated, and under-employed labourers can learn skills of their choice to aspire for better employment opportunities. The success of the first two campaigns will, to a large extent, depend upon the success of this campaign. It should be implemented in a very urgent basis, without any let-up or loss of momentum.
These specially, carefully selected campaigns have been launched to make this country a global hub of manufacturing, a great place for young, talented people with innovative ideas to realize their dreams of setting up new enterprises or start-ups and create the best possible infrastructure for the development of the required skill for our millions of young students who will be capable of handling the needs and demands of the new age technological, industrial enterprises. Since we are living in these times, we must make optimum use of these opportunities and participate fully to make our country the most powerful nation on earth.
Tell us about your experience of working with start ups.
It all started because of my large network of friends, many of them happening to be young engineering graduates, and quite a few of them deciding to quit their jobs and starting their own start-ups. They are a very talented lot, with new and innovative ideas of developing new technological tools and models for a wide spectrum of use by industries, business enterprises and a host of other organizations. My association with some of these Start-ups began because of their need for legal assistance in preparing regulatory formalities and agreements. It was a great learning experience for me and I was in a way encouraged a great deal by their dreams, motivations, and infectious energy. What's more, my modest accounting background proved to be of great help in my work.
Name a few of your hobbies, and how have they proved to be an advantage to you?
The things that have drawn my continuous interest are literature, painting, gardening, cooking and sports. Some of these interests have grown with me over the years since my childhood, and it would be wrong to say that I am not seriously pursuing or devoting time on a regular basis to all of these areas of my interest. My love of nature has in a way taken the shape of gardening, and I love planting, watering, and taking care of my little collection of indoor plants at my home. I am an inveterate traveller, and I love going places, both popular tourist haunts and less frequented, quaint spots. I love meeting new people on the way and getting to know them.
These are the areas of my interest and together they constitute my life. I am hopeful that these interests will go a long way in my realization of myself in the future. The journey of self-discovery is still on. A few of my hobbies or interests such as reading literature, humanities studies, and social issues may have proved beneficial to my professional life. But in a broader sense, all the other hobbies have equally contributed to my evolution as a decent human being. In my view I should be a decent human being first, and a good lawyer after that. The two complement each other, and you cannot be the latter without being the former.
What is your advice for fresh graduates who wish to enter law firms as associates? How should they prepare themselves to cope with the challenges they will face?
Working for someone, be it an individual or an organization, one has to come to terms with the fact that times are difficult. Considering the nature of the profession one has to look at all the inconveniences as normal and as part of the learning process, and with patience and dedication. Law firms expect from law associates a lot of hard work and the willingness to put in extra hours of work whenever needed. But it is during this time that one learns the most.
What would be your parting message for our readers?
Life is too precious a gift to be wasted. We should realize that it is not only what we do, but how we do it that also matters a lot. Ultimately, what matters is not how much money or wealth we have earned, but how decent a life we have lived, how much use we have been to others. There will be hundreds of voices that will discourage you, but just listen to that one voice within; it always knows what is best for you. Dream as much as you wish and realize them all, but remember that a life lived for others is far more fulfilling.