Bivas Chatterjee qualified in Law from University of Calcutta in the year 1997, thereafter he pursued his Masters in Law from the Kakatia University.  He is currently Special Public Prosecutor in Cyber Laws and Electronic evidence related cases, engaged by Government of West Bengal. He has over sixteen years of professional experience and has experience of working in cyber law. He deals with major Information Technology, telecom and infrastructure companies. He is also the author of Electronic  Evidence, Cyber Criminal Manual, Cyber Security and The Law, Cyber Contract(Legal Analysis), Dense Cloud( Legal Analysis of Cloud), Information Technology Manual, Your Ultimate Protection Guide, Cyber Adjudication. CID, West Bengal got its first conviction in the case where he was the special public prosecutor. He shares the challenges and experiences being a cyber lawyer in India.
In this interview, he talks to us about:
Challenges faced in cyber law
The importance of cyber awareness in the digital world.
The skills to develop to become a good cyber lawyer
Combining technology with cyber law
PLEASE EXPLAIN TO OUR READERS: WHAT IS CYBER LAW? DOES THIS INCLUDE TECHNOLOGY LAW?
Summarily law, which governs the cyber/virtual world, is cyber law in common parlance. As cyber world has taken an unprecedented proportion, it has now various sub-structures. For example, people say that today it is a data world and to govern the data world, especially in this big data world, we have in USA, ECPA or other legislations to govern various data-breaches.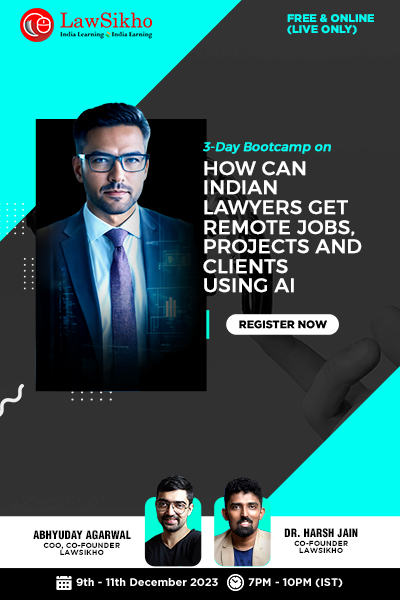 In my opinion it is purely a technology law or it can be coined as techno-legal subject. We know technology runs much faster than appropriate legislation to come and that is why there is a clear constrain between law and technology and hence the present subject requires a thorough techno-legal-experimental attitude and flair to solve various legal issues or problems.
WHAT KIND OF WORK DO CYBER LAWYERS DO?
The areas of works are limitless and also unexplored till date. A cyber lawyer can fight the cyber crime related cases (be in defence side or as prosecutor, in prosecution side). Actually specking every modern day lawyer should have a fare bit of understanding on cyber related matters. Even in civil suit, namely matrimonial suits, etc., the litigants are coming with Facebook pages or other various types of electronic evidences. The application of electronic documents in every spheres of legal world is now inevitable.
ARE THERE DIFFERENT KINDS OF CYBER LAWYERS WHO DO DIFFERENT KIND OF WORK LIKE THERE ARE DEAL LAWYERS WHO SPECIALISE IN DIFFERENT KIND OF DEALS?
Cyber lawyers can practise in various civil as well as in criminal cases. Cyber lawyers can also give advice to the lawyers in various fields and can also share their knowledge with various LEA, academies etc. The prospect is growing everyday.
IS A CAREER IN CYBER LAW VIABLE? WHAT KIND OF OPPORTUNITY IS THERE FOR YOUNG LAWYERS IN CYBER LAW?
I have already discussed that present day lawyers can not proceed with their jobs without a fair bit of knowledge in this techno-legal field. The next generation legal fields require huge number of cyber-lawyers who will assist the judicial system in various ways in Courts apart from various in house legal jobs.
HOW DID YOU MAKE A CAREER IN CYBER LAW?
Being a first generation practitioner, when I started my career, I started with telecom industries. In the year 2002 I was engaged as a lawyer in a very famous telecom company in West Bengal and lateran one by one other telecom companies engaged me as their lawyer. In the year 2008 I have dealt with one of the first case of cyber corporate espionage between two very famous telecom company and later in the year 2010, I single-handedly dealt with one of the famous defacement case of a world renowned telecom company, spreading entire India, on behalf of the company. It was one of the first and biggest success in cyber crime related cases in the eastern India. Then onwards, I simply fall in love with this subject and it has become rather passion than to only profession. That time I could foresee the potential of this subject and since 2012, I have been engaged with all the various prestigious academies in India, I used to speak in those classes or seminars, that the future lies in the digital/electronic cases. I love to see that what I have thought and predicted years before, has actually proved to be truth. Though I was from the science background but not from information technology background, I have to upgrade and update myself to the present day changes in this filed. Actually technology moves mush faster than law or legislative changes or amendments. Even today, everyday I have to learn new changes taking place in this world.
WHAT WERE THE FIVE BIGGEST CHALLENGES YOU FACED ALONG THE WAY? HOW DID YOU OVERCOME THEM?
From day one I have faced various challenges in this field and I have to make over them in various ways. The following will make things clear:
In the yearly days, dealing with only cyber laws would not suffice for my living and I had to do other conventional cases along with the same to sustain my family. It was very tough and struggling period.
The law-enforcement machineries in the beginning was not ready, which they are now, to welcome the changes in the legal and other related fields. In various cases, there was lacuna in investigation for want of sufficient knowledge to collect, preserve and present digital/electronic evidences. For the last five years or so, I have trained more than thousands law enforcement officers in India, written books on how to solve and investigate various types of cases so that the evidence can be presented before the Learned Court.
The application of E-evidence in the existing conventional fields, like paper-oriented court system, was and still is a challenge. To make things uncomplicated, I have started to file written argument in details highlighting the recent development in these fields. I have been taking various classes covering the entire area/domain for learned judicial officers and public prosecutors.
To make things easier I have also written various books covering various areas of this techno-legal field. I have my blog/page under Facebook under title, "Cyber Crime Awareness Campaign", through which time to time I post and share various articles, so that people specially the legal friends get help.
Finally, as I am the only Special Public Prosecutor in cyber-crime and electronic evidence related cases in Bengal today, I have very hectic schedule in everyday life and I have to continue my study in various related fields, which I have to do in my way to various Ld Courts sitting in vehicles through mobile or laptop. Everyday I have to work 16 to 18 hours to keep up with my hectic schedule.
WHAT COURSES, BOOKS WOULD YOU RECOMMEND FOR A LAW STUDENT LOOKING TO SPECIALISE IN CYBER LAW?
There are lot of books but students have to go through the contents and look into books which contain the practical-approach-oriented materials before purchasing. The best way to learn is to look into the various resources available in the internet but they should verify them and if possible cross-check with other resources. The student should have interest in technology, specially software development. I love to code everyday in my favourite languages like python, javascript etc.
IS IT IMPORTANT TO GET A DEGREE OR DIPLOMA IN CYBER LAW?
In my opinion there is no need to get a degree or diploma, rather a law degree is enough. The online certifications on various new fields are more useful than any diploma. The fundamental concept matters most.
HOW DO YOU KEEP YOURSELF UPDATED GIVEN THAT CYBER AND TECHNOLOGY LAW IS AN ALWAYS EVOLVING FIELD?
It is an ever-changing world. The platform or technology in buzz today may be obsolete tomorrow. I am sure the knowledge, which I acquire today after a lot of arduous efforts, is of no use tomorrow. Technology moves much faster than legal amendments. Everyday I dedicate at least three to four hours to study technology and sometimes I felt frustrated that my study-hours cover more technology study than law. I think law is more interpretation than only the statues and hence for those areas I need to allocate times to study. I have to allocate more time on real life problem-solving issues, like how the security breaches occur, the technique of hacking, the data-breaches etc.
WHAT BLOGS, JOURNALS OR WEBSITES DO YOU FOLLOW?
Various online website / blog of USA, Canada and European Union etc. dealing with this techno-legal world.
I have mentioned details of the url/links in my books, students can follow those links.
Study through you tube or Google article related to this field.
IF I AM INTERESTED IN CYBER LAW, WHOM SHOULD I FOLLOW ON TWITTER AND LINKEDIN IN YOUR OPINION?
You go through works of various persons and can follow one you think credible. You can follow me at:
https://www.linkedin.com/in/bivaschatterjee/
https://twitter.com/cybercrimemanua
https://www.facebook.com/bivas.chatterjee.5
https://www.facebook.com/awarenesstocyber/
WHAT ARE THE TOP FIVE SKILLS TO DEVELOP IF I WANT TO BE A GOOD CYBER LAWYER?
The following top 5 skills are desirable from a cyber lawyer:
Tenacity and eagerness to learn new things everyday, specially new development in this field.
A little bit thorough knowledge of computer system specially hardware details of computer, mobile, IOT devices etc.
A little bit thorough knowledge of operating software, other computer software especially in depth knowledge of at least the grammar of a single computer language i.e knowledge of coding.
A little bit thorough knowledge of networking system specially web-development, network protocols, various frameworks and at least one server-side and one client-side language, namely php, javascript, nodejs etc.
A little bit thorough knowledge of cyber and electronic evidence related laws in India and beyond India, various case studies, case laws related to that.
WHO ACCORDING TO YOU ARE THE BIGGEST INFLUENCERS IN CYBER LAW IN 2018?
There are various stake-holders who have the biggest influences in cyber laws and some of them are as follows:
 Law enforcement agencies that can ethically hack and solve the cyber crime related cases.
Intermediaries i.e. various online service providers as defined in section 2(w) of Information Technology Act,2000, as amended.
Technical experts who have thorough knowledge on the ins and out of a system.
Banking sector companies, online wallets companies etc. who provide online money transactions platforms.
NGOs working in this field(though the number is meagre), public prosecutors, lawyers and judges.
UNDERSTANDING CYBER LAW – DOES IT ALSO REQUIRE A DETAILED UNDERSTANDING OF TECHNOLOGY?
The obvious answer is yes. If practising lawyers does not know the practical details of ins and outs of the technology, how can he find the actual problem and provide solution which is admissible and acceptable by Ld. Courts and society at larger.
SHOULD ENGINEERS AND CYBER SECURITY EXPERTS LEARN CYBER LAW? HOW CAN IT POSSIBLY HELP THEM?
If a fire-tender does not know how to deal with fire, how can he make himself safe from being burnt and more so how can he make other safe. For example, person dealing with private, secure, sensitive data or electronic systems may at any point of time implicate himself or herself in unnecessary legal binding / litigation. (Say for example after the GDPR, in European Union, huge compliances are required, otherwise stringent actions may follow). In every sphere, the knowledge of cyber laws around the world is a prerequisite for engineers and cyber expert and the knowledge will provide a safety-valve to them.
WHAT IS THE EARNING POTENTIAL OF A SUCCESSFUL CYBER LAWYER?
Earning potential as a profession cyber lawyer is good in my opinion. The number of Cyber lawyers are numbered and crimes and contraventions are on increase in virtual world.
IS IT BETTER TO PRACTICE INDEPENDENTLY OR TO WORK WITH A LAW FIRM OR COMPANY?
It depends on person to person. But for the newly-started professionals, it is better to have one guide, though being the pioneer in this field, I never felt the urge to have someone. If someone has the highest level of passion, zeal, dedication, honesty and integrity, he or she will surely succeed.
HOW DOES ONE GET STARTED IN CYBER LAW PRACTICE?
In my opinion to start in legal professional, one should not be very choosy, and in the early stages he or she should do or put his head into various issues and as the cyber-law related issues are everywhere, one who wants to pursue the career in cyber law can start only specialisation work after at least 5 years of his or her practice years.
DO YOU THINK INDIAN CYBER LAW REGIME NEEDS AN UPGRADE? WHAT ARE THE AREAS THAT NEED ATTENTION OF LAWMAKERS?
After the amendment has been made by way of Information Technology Amendment Act, 2008, some of the famous judgements been pronounced, and lot of technological changes took place, especially in arena of Data-science, cloud-computing, Artificial Intelligence and its predictive algorithm, Blockchain etc., Indian Cyber laws should require upgradation. The following areas need attention:
Getting evidences from the intermediaries, especially from WhatsApp and other Instant messenger services.
Appointment of Examiners of Electronic evidence.
Laws relating to forensics evidences, especially incorporating chain of evidence in Indian law.
Details of laws clarifying the process of collection, preservation and presentation of electronic evidence.
Clarifying the status of the cyber security personnel and IT- security audit or ethical hacking.
Strong data-protecting laws (We already got the Personal Data Privacy Law Bill, 2018)
Changes in procedural laws in cyber crime investigation,
Laws dealing in details on Child pornography and Online-Trafficking.
Laws relating internet of things (now Internet of Everything)
Laws related to CCTV footage, etc
WHAT ARE THE MOST PROMISING AREAS OF WORK WITHIN CYBER LAW IN THE NEXT DECADE?
The most promising areas are:
Artificial Intelligence, Machine Learning and Deep Learning.
Cloud-computing
internet of things (now Internet of Everything)
Data privacy and security, specially big data, data-analytics and predictive and destructive logarithm.
Blockchain and crypto-currencies.
Dealing with digital/electronic evidence in non conventional and conventional fields.
DOES IT MAKE SENSE FOR LAWYERS TO SUPER SPECIALISE WITHIN THE DOMAIN OF CYBER LAW?
If any lawyer wants to specialise in cyber law arena, specialising within the domain is obviously required, specially regular and intensive study in technology and exploring its new areas is a must. Dedicated and passionate effort is a prerequisite in this domain.