Chinmay Bhosale is a graduate from ILS, Pune 2010 batch. He has been a consistent topper of his batch at University of Pune, he had also been selected in the final list of Rhodes Scholarship 2010.
It has been five years since he joined the Bar and he has worked on high profile cases with intense legal issues like the 2G case, Hawala Scam Case, Maval Police Firing Enquiry Commission, Adarsh Commission, etc. Currently, he is pursuing his Ph.D and the topic for his thesis is 'Malicious Prosecution'.
Chinmay talks about :
His experience interning under Ashok Mundargi, Senior Counsel and Adv. Shreekant Kanetkar, Ex-Chairman, Bar Council of Maharashtra and Goa.
Choosing to litigate as against pursuing post graduate studies.
Criminal law practice in India.
Working on high profile cases.
Given that most of our readers belong to legal fraternity, how would you introduce yourself to them?
Chinmay Bhosale, to be brief J. A confident lawyer with an eidetic memory, who eventually wants to contribute to the legal profession, education and jurisprudence in my own maverick way.
Legal studies are still only a backup option for quite a lot of students. What motivated you to choose law as a career?
Choosing law as a career came very naturally to me. I come from a family which has acclaimed legal luminaries who have achieved success in varied fields and capacities; be that of a Senior Advocate, Chief Justice, Vice Chancellor or even a Law Minister. So, I have always felt very humbled by my surname and have had a natural awe towards law.
What were your areas of interest during your graduation? How did you go about developing expertise and knowledge in these areas?
I had fleeting interest in International Law at once, which led me to pursue and win a National Moot Court relating to the subject. However, my major and "only true love" has been criminal law. Apart from having immense interest in subjects like IPC, Cr.P.C. and Evidence Act, as a student I even tried to cover peripheral sub-areas like human rights, medical jurisprudence and forensic science by way of diploma courses. Also, three out of five years of my law school life I interned with Senior Advocate Ashok Mundargi, one of the giants of the criminal bar at Bombay. The internship gave me great insights into the 'practicality' of criminal law and the profession.
Tell us about your law school journey from the 1st year till your final year at ILS Law College, Pune.
My 5 year journey at ILS Law College, Pune was quite eventful. I had my share of highs and lows. I entered as an low-on-confidence novice, and emerged as a confident and 'borderline arrogant'(as some would say J ) advocate. In this transition I tried to do a bit of everything from topping the University thrice in my five years, winning a national moot court, being the Student Representative of my batch for three years, being a part of the Student Council of ILS Law College, Pune, completing four diplomas, interning with Senior Advocates and even being amongst the final 15 students for Rhodes Scholarship, India. However, the most humbling and learning experiences were my failures, which were quite a few J
Tell us, what kind of work did you do in your internships with Senior Counsels?
(During his law school Chinmay has interned under Adv. Ashok Mundargi, Senior Counsel and Adv. Shreekant Kanetkar, Ex-Chairman, Bar Council of Maharashtra and Goa.)
I was almost like a permanent intern with Senior Adv. Ashok Mundargi, as every vacation I used to be working in his chamber. Most of my time at his chamber was spent observing his arguments and interactions at client conferences; and partly trying to contribute to his arguments. My experience with Adv. Shreekant Kanetkar was quite enlightening, more because I understood that I had little or no liking towards civil laws. However, at his chamber I learnt the art of productive and crisp research, as most of my time was spent trying to learn the concepts of civil law.
What is your advice to budding mooters?
(Chinmay has participated in various National and Intra-College Moot Court Competitions and he was a part of the winning team of the Technology Law Moot Court Competition, IIT Kharagpur (Rajiv Gandhi School of Intellectual Property Rights), 2008.)
Well, I never was a great mooter, so it wouldn't be appropriate for me to give any advice on that. However, I would definitely like to say to all the budding mooters out there that please do not consider moots as the whole and sole of your life at law school. Moot courts are bereft of reality, and there is a lot more to your life at law school than mooting.
How important do you think are co-curricular activities in shaping the legal career of a law student?
I think co-curricular activities play a major role in shaping the legal career of any student, especially of those who wish to be a part of the action in the Courts. Quite often, it's the persona of the Lawyer which stands out than his knowledge of law. Co-curricular activities play a major part in honing that persona. For me, I was an avid trekker, a national level sportsman and had varied interests like playing tabla, learning graphology etc. All these activities have definitely helped me in succeeding at the bar.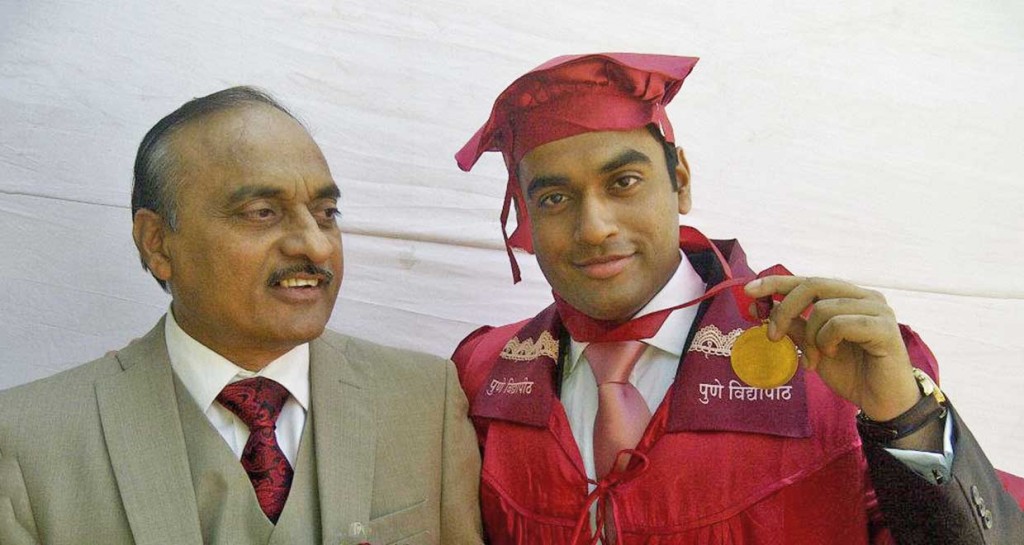 How was your first year after graduation?
It was quite an internal struggle. As a law student I had an inkling towards pursing my post graduate studies from U.K. and I had admission letters from majority of the elite universities like London School of Economics, University College of London etc. However, I chose to enter the Bar straight away, as that is what I always wanted to do. So I started out in Mumbai, a city which has taught me a lot. I continued as a junior advocate at the chamber of Adv. Ashok Mundargi, where I had already interned for three years. Thereafter, I joined the chamber of Adv. Satish L. Maneshinde.
What comprised your work at the chambers of Adv. Ashok Mundargi and Adv. Satish L. Maneshinde?
Working as a junior advocate at the chamber of Adv. Ashok Mundargi came as a natural continuation, as I had worked previously with him. However, at some point I felt the need to learn the nuances of criminal trials. Adv. Satish L. Maneshinde is the biggest personality in Bombay when it comes to criminal trials. I always had a desire to work with him. It was at his chamber that I learnt that a legendary advocate is also a legendary persona. My experience with both of them was quite antithetical, however equally enriching.
Please give us some highlights of the high profile cases you worked on for the benefit of our readers.
(Chinmay has worked on high profile cases with intense legal issues like 2G case, Hawala Scam Case, Maval Police Firing Enquiry Commission, Adarsh Commission, etc.)
I have been very fortunate to have had the pleasure of working with three Senior Advocates viz. Adv. Ashok Mundargi, Adv. Satish L. Maneshinde and my father Adv.Dr. Sureshchandra Bhosale. I got to work on endless high profile and intense cases. In cases like 2G scam and Adarsh Commission I played an assisting role, gaining a world of knowledge. On the other hand, in cases like Maval Police Firing Commission I had a very active role in recording of evidence of numerous witnesses and arguing the matter, where I defended the Maharashtra Police successfully. Apart from the love of law, one also needs to have a healthy affection towards tireless reading in order to succeed in such intense cases.
You have started your criminal litigation practice. What influenced your decision to start criminal practice after graduation? Why not civil litigation or corporate law practice?
As I have stated earlier, I have always had a great liking towards criminal law. It is, as they say, in my blood. My father is one of the topmost and famed criminal lawyers of Maharashtra, and that worked as a catalyst for my decision. Also, having interned with a Senior on the civil side had given me a clear idea that I did not have any inkling towards civil or corporate law.
Please tell us about your experience with regard to your first few years in Court. Has it become more difficult for a fresher to achieve success?
Your first few years at the bar are majorly spent observing the proceedings, and it wasn't very different for me either. Almost all the freshers undermine the necessity of this period, and pretend to be observing. However, this is the period which will define the trajectory of the life at the bar. As rewarding and fulfilling your life can be at the bar once you are successful and a known figure, it can be equally tiring and frustrating in the earlier stage. I would advice all the freshers to patiently outlive this difficult phase, without compromising the "observing".
Your main area of practice consists of criminal litigation. Please elaborate on the cases you normally deal with.
My 75% work consists of criminal litigation, rest 25% is criminal consultation what they call "white collar crimes". Thanks to the repute of my chamber, I have the good fortune of dealing with intense criminal cases day in day out in the Courts. They range from cases of murder, attempt to murder, marital cruelty, cheating and forgery, cases under the TADA, MCOCA, Anti- Corruption etc. Apart from that, there is a heavy inflow of corporate or white collar crime cases which are majorly economic in nature.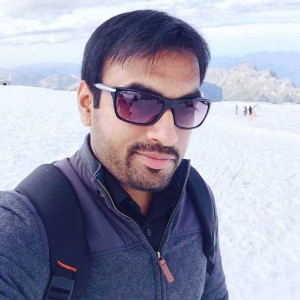 You are also pursuing Ph.D. Your Ph.D. thesis is on ''Malicious Prosecution''. Why did you choose this particular topic in particular?
Even though there is a plethora of cases that I myself defend every day, the truth is that accusations in 90% of the cases are baseless. In my 5 years at the Bar I had to face a conviction only once as a defence counsel; and that led me to choose my Ph.D. thesis topic. In India criminal prosecutions are handled very irresponsibly, as making allegations is free in our country. At the end of the trial, the accused is only handed over a judgment of acquittal. However, the loss of reputation, business, peace of mind, time, etc. are never accounted for. It is my endeavour to make extensive study of the concept of "Malicious Prosecution" and put forth suggestions for effectively preventing the same in India.
Indian criminal law is, to a large extent, influenced by its British counterpart. Do you think if Indians would have framed our Penal Code, it would have been better?
It is not largely influenced, it is entirely prepared and influenced by the British. However, it would be very harsh to say that Indians would have done a better job. I feel the law commissions of 1833 and 1853 have done an exceptional job, which eventually materialised into the Indian Penal Code. Since 1860, it has required far lesser amendments than what our very own Constitution of India has needed since 1950.
If you were asked to suggest some changes to the present Indian Criminal law, what would they be?
It would definitely be adding a chapter relating to 'Malicious Prosecution' in order to curb the vexatious litigations. Also, to have an effective change in the lives of common people, the fine component of all the crimes should be substantially hiked in order to have a deterrent effect as was intended.
Tell us about a case that you are particularly proud of. What steps do you take to prepare for a difficult case?
I am proud of all the cases that I have handled, as I would like to believe that I put in equal amount of hardwork in each and every one of it. In order to succeed at the criminal bar, it is absolutely essential to know each and every nuance of the criminal law, majority of which is now defined by plethora of judgments. Minutest of the aspects can lead to an acquittal or conviction. Hence, I start my preparation the other way round. After reading the chargesheet, I first get well versed with the possible intricacies of criminal law involved and the settled case laws on every such point. Thereafter, accordingly I prepare for my cross examinations. If you successfully follow this approach, arguments remain as a mere formality.
How is your experience so far? What is your workday like? Are there new challenges every day or did work fall into a predictable pattern?
It has been a fulfilling journey so far. Eventually, how is your experience at the bar, is totally dependent on your mindset. Even our planet has to go through various seasons, it's not too different for the lawyers J .
Beside your professional achievement, you are also active in many other activities. Please tell us about them.
(Chinmay has been a national level player of Netball and state level player of Basketball. Chinmay is also trained in Graphology (Hand writing analysis) by world renowned graphology expert Mr. Milind Rajore and a certified student of his institute.)
I always had a penchant for sports, and was very good at it too. This led me to participate at a competitive level both at State and National Level. As far as Graphology is concerned, I am a very curious person. So it was simply out of the curiosity to know more about hand writing analysis that I started learning it from a renowned graphologist. It did help me in quite a few cases involving forgery too.
You are also engaged in social service activities. Could you enlighten us, in brief, about your role.
I was briefly involved with MAD(Make a Difference) Organisation wherein I taught English to under privileged and slum children. Also, I am associated with an organisation named CFC (Contribute for Change) where we economically aid people for varied things like medical treatments, education, sanitation, tree plantations etc. I strictly believe that I should be living my life in a way that I can reach a vantage point, from where I could bring about some change in lives of as many people as possible.
What do you look for in the profiles of the people you collaborate with?
Confidence is utmost important for me, as the members of my team have to interact in the Court on a daily level. Moreover, the thirst for knowledge should be apparent alongwith the confidence. Either of the two, single handedly, are not of much use.
What would be your parting message to law students who want to litigate just after graduation?
Well, choose litigation only if you have tonnes of patience and an unshakeable will power. However, for one who possess both these qualities, life at the Bar will be very rewarding.