Sudhir Reddy graduated in LL.B from DES Law College, Pune University in 2009, after which he pursued his Masters from Cardiff University, United Kingdom. After completing his degree in Masters he worked in a law firm called Thodur Law Associates as an Associate Advocate. He also pursued a course of Civil/Commercial Mediation from Oxford and became an Accredited Mediator in 2014. At present, he operates his own law firm which has a practice of both litigation and corporate work.
In this interview we talk about –
Choosing International Commercial Law as his specialization for LL.M
Pursuing a course of Civil/Commercial Mediation from Oxford
Becoming an Accredited Mediator by 2014
Starting his own law firm "Reddy & Reddy Advocates and Legal Consultants"
Given that most of our readers belong to legal fraternity, how would you introduce yourself to them?
To start with I am a practising advocate mainly practising in the Pune courts and the Mumbai high court. I completed my LLB from Pune University and my LLM from Cardiff University, United Kingdom. I am also a certified civil and commercial mediator .I run my own law firm in Pune which deals with litigation as well as corporate work. However before starting the law firm I did work under senior attorneys at different High Courts so that I could earn some practical experience and confidence to start my own firm. My experience in Law is not just confined to the Domestic laws but I have also gained experience in mediation and negotiations in United Kingdom after completion of International civil and commercial Mediation course from Oxford.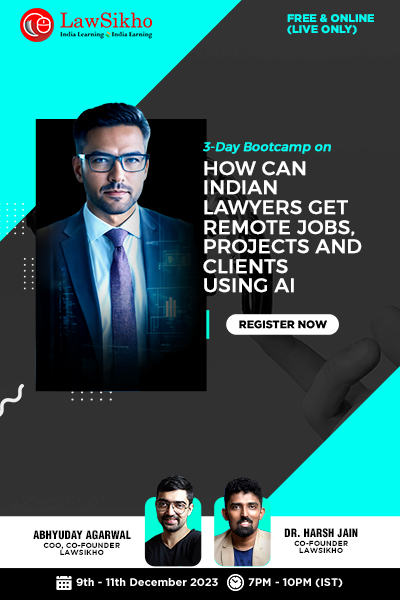 Having done B.Com, what motivated you to choose law as a career? Or did it just happen?
To tell you guys the truth, my foremost aim was to become a lawyer but being from a business class family I had to learn certain aspects of commerce mainly accounts so that I would be able to put in my efforts in the working of my father's established business. Also having knowledge in commerce helped me cater to my corporate clients in taking managerial decisions.
As a law graduate of Pune University, have you faced any comparison with NLUs? What would you say to the future graduates of Pune University regarding this?
I personally feel that these are all pre conceived notions that only the NLUS can provide the needed exposure to its students. Ultimately the laws are the same it's up to the student how he/she decides on to shape up his/her life. I personally took the needed effort to attend various seminars and small conferences pertaining to law, held during my period at the law school. It's the knowledge you imbibe that matters which should be practical as well as theoretical knowledge.
What were your areas of interest during your graduation? How did you go about developing expertise and knowledge in these areas?
As a law student I never wanted to confine myself to any particular area of law. My main aim was to absorb and learn everything which was taught to me during my classes and my internships .But I had always enjoyed negotiating and mediating any disputes and I realised I was good at it because I was always successful in solving a dispute. This made me realise that I had an inclination towards solving disputes in a peaceful and non-stressful manner. I did have keen interest in alternate dispute resolution systems and outside court settlement procedures and so I become a mediator.
What are your thoughts on activities like mooting, debating and publications in journals? What skills do law students acquire by engaging themselves in such activities?
I have always been of an opinion that in an all-round development of a student activities like mooting, debating play a crucial role. This is where the student develops its confidence and learns legal interpretation .Also these activities will help students in inculcating good research skills. The students also realise what exact field they should be taking up after college after doing these activities.
Right after graduating, you went for LLM. Why did you decide to go for higher studies?
Going for LLM right after graduation was my game plan since the time I joined my LLB course .My main intention for pursing LLM was to well equip myself with the international legal scenario.UK being a common law country I was sure that this experience will benefit me in expanding the horizons of my legal knowledge internationally .
How did you choose Cardiff University over others? How did you go about choosing a university?
The main reason to choose Cardiff University was that it is one of the royal charter universities and also one of the well ranked universities in UK. Along with that it had a beautiful campus and an apt course that attracted me to choose this university over others.
Why did you choose International Commercial Law as your specialization for LL.M? What motivated you to pursue your LL.M in International Commercial Law?
My course comprised of variety of subjects like international banking, competition laws, international corporate governance and World Trade organisation, which were entirely different than the regular curriculum taught to law pursuants in India. Also there was a wide range optional modules we could opt for hence I chose to peruse International Commercial Law.
What advice would you give to people who are trying to decide which area of law to specialise in?
Do your internships in all the fields. Participate in moots, debate, paper presentations and client counselling competitions. All this will help you understand your weak points and make you sure on what areas of law you like and what kind of practise you are good at.
After completing your Masters, you worked at Thodur Law Associates for an year as an Associate Advocate. How did you secure your appointment? Did you apply or got an offer from the law firm?
After my LLM I wanted to gain practical experience for getting myself acquainted with the procedural part of a legal proceedings, Thodur Law Associates is a law firm based in Mumbai practising at High Court hence there were larger chances of me getting a vast experience.
I had gone to Mumbai after I was back from United Kingdom to search for prospective law firms where I could actually gain practical experience. Coincidentally I met the senior partner of the firm, I narrated to him my reason for applying in the said firm, he was very impressed seeing my urge to learn and I was told to join right from the next day at their firm.
How did you overcome your initial jitters in a courtroom full of experienced lawyers and judges? Tell us about the highs and lows.
I am a supercharged guy since childhood, talking to unknown people, making new friends or being at a new place with new surrounding was never a challenge to me. But I still remember the first time I appeared in front of a judge was at the Bombay High Court. As soon as I stood up to mention the said matter I went blank and stood right in the same position for good one minute without a single word spoken. The judge sort of understood that I have frozen so he sort of covered up for me and told me to come next day.
And since then till now I have changed tremendously .Now I wait eagerly to appear at the court and to prove my point.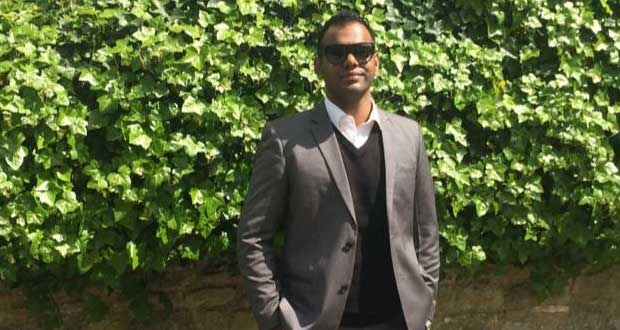 Thereafter, you have started your own law firm Reddy & Reddy Advocates and Legal Consultants and currently you are the Managing Partner of the firm. What prompted you to make this choice and start your own law firm?
It's my father's confidence in me which gave me the courage to start my own law firm. He has been the backbone of the firm since the day of the inception of Reddy & Reddy, Advocates and Legal Consultants. He has supported me when I needed encouragement and confidence the most. To be frank there were many to discourage but few to encourage. But somehow the voice inside told me to go ahead and prove it that I can do it.
Please tell us a bit about "Reddy & Reddy Advocates and Legal Consultants". What is a day at work like? Is it easy to have a work-life balance?
My day at work starts with my morning prayer and then a quick workout. I am in the office quite early because I need to take quick updates about the distribution of the work to the associates for the day. I then go ahead and start with all my client meeting and if I have an argument for the day I take a quick look at the case and have fun leading the argument at the court. There are times when I spend the whole day in the negotiation for my corporate clients but having a remarkable team keeps me relived that my office functioning at its peak. I end my day at office by taking updates from all my associates along with a nice cup of coffee.
Tell us about the practice areas of Reddy and Reddy Advocates and Legal Consultants.
Reddy and Reddy Advocates and Legal is  Based in Pune, it offers a full range of legal services on all aspects of the Indian law to a diversified client base, including well-known multi-national corporations functioning in India. In addition to serving our clients directly, our lawyers serve as experts of Indian law in both transactional and litigation matters. In particular, the firm has a strong practice group that specializes in mediation and negotiation, credit management, real estate, property & land laws. We are dedicated to our clients' needs and we strive to achieve total satisfaction for our clients by legal excellence.
Our clients include major Banks, Non-Banking Finance Companies, Real Estate, Multinationals, Industrial Houses, and Software Companies.
The firm's lawyers have an average experience of over 5 years in handling complex legal issues touching on almost all aspects of Indian law. We combine a personal approach with high professional standards and aim at providing comprehensive legal services to our individual, corporate, financial and commercial clients.
In the meantime, you have pursued a course of Civil/Commercial Mediation from Oxford and became an Accredited Mediator in 2014. What prompted you to pursue this course and became a certified Mediator?
Mediation is the next revolution in the legal field. Since our country is evolving in a very fast pace the people of our country want every issue to be resolved as fast as possible. Being a lawyer I have practically seen how burdened the court is with numerous cases. Before going for the course few of my clients had asked me if I knew any commercial mediator and that is when I decided why not me. I looked for few courses and I found the one in Oxford is what suits my requirements perfectly.
Meditation is already a very upcoming requirement for the multinational companies because they have clients all over the world and solving disputes outside the court is more convenient for them. Mediation is immensely into existence in the European and the western legal system. So it's always better to do a course on mediation and negotiations it will surely help them in the future.
You have a couple of orders to your credit. Do they change one's recognition?
(Sudhir has orders to his credit in criminal litigation, consumer disputes, land disputes, family disputes and outside court settlements in labour and industrial disputes)
It just makes me want to work even harder because I want to keep my clients always satisfied. My only aim is that when the client agrees to take services from us he/she attains the best of the services which my firm can provide.
Regarding once recognition, yes it does change the recognition as it shows experience a person has and the dedications the person has put in to get the desired results.
What were the difficulties you faced in the early days of your practice? How difficult would you say it is to build a reputable practice?
Early days were relaxed and peaceful. I did have work from the day I started my own office but the stress of uncertainty was always there. Although it will be wrong to say that the uncertainty is not present anymore because our firm is still in its growing stage.
I also want to say that it is quite difficult to build a reputation and then harder to maintain it, one really needs to have lot of patience in order to raise your own organisation from one level to another.  You need to have a good team with you to run the show and thankfully at this point of time I have an awesome team who helps me, guides me and back me up everywhere.
Do you take interns? What do you look for in a prospective applicant?
Yes, we do take interns. When we get an application for internship we usually don't see the scores and credentials of the student because we understand different universities have different ways of marking. We usually see the cover letter and the practical experience the applicant has provided in the application and most importantly the urge of the applicant to work and learn.
What would be your message to law students who dream of having their own law firm one day?
Never give up. Enjoy your failure because this is the way you are learning and this is how you grow as a person. According to me there are 4 stages involved if u want to start your own firm. At the first stage you have no work no money ,second stage only work no money at the third stage good work good money and finally the fourth stage less work only money.
Not necessarily it has to go the same way but that's what it is like in the holistic picture. Be confident and kick off.