Divyanshu is a graduate of NUJS (2015 batch). Divyanshu interned in various law firms and also successfully completed an internship period in Vodafone India Limited, Legal Department, New Delhi. Divyanshu is largely interested in Media and Broadcasting laws and have landed a job at Star India on graduation.
Divyanshu is also a great performer of Theatre and Music, and have performed in many events, in this interview we talk about:
The journey through five years of NUJS
Being a performer of theatrics and music
Experience of interning with Vodafone and various law firms
Getting through to Star India as an in-house counsel
What caused your inclination towards law? Was it an event of chance or an affect of deliberate effort?
Growing up in Jamshedpur, the career choices that were shoved down our throats, to mildly put it, were very limited. Everyone expected a student to clear any of the numerous engineering entrance tests, get a B Tech degree and THEN decide what he/she wanted to do with his/her lives. In fact thinking of pursuing medical was considered rebellious. Hence I was never really fully exposed to the so called "alternative" career choices. But thankfully, I had a senior who had given CLAT and informed me about the concept of national law schools in general. With a rough understanding of the curriculum and the lucrative job prospects that were reflected in the placement records of the national law schools, my interest piqued. For the sake of my mother's peace of mind I maintained that I will give all the standard engineering entrance exams and keep CLAT as a backup even though I knew my aptitude was more in line with CLAT. This was eventually reflected in my results where all my engineering entrance tests results made people question my intelligence while in CLAT I managed to get one of the best colleges in the country. Convincing my family became a lot easier. They are still under the presumption that it was an event of chance which just proves they had low expectations.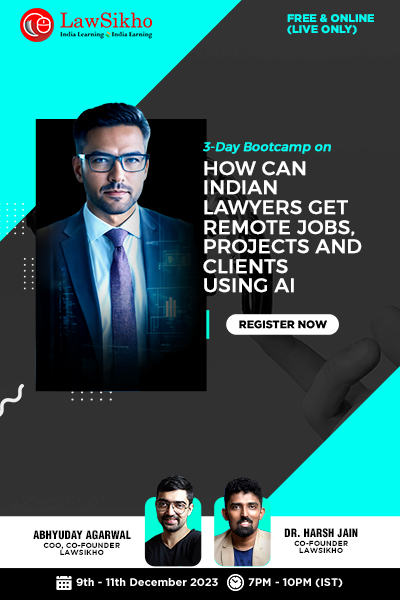 Law Schools provide a plethora of opportunities – from moot courts to legal journalism to corporate operations to litigation. How do you think a student should select the right by himself?
The good thing about law schools is that the five years give you enough time and traction to set your goals straight and decide definitively what you want to do in life. You really don't need to have a set career path chosen in the first year of college itself. There is nothing wrong if you do but don't be scared if you don't. At the end of the day, that is what law schools are for, to throw enough experience at your face over the course of five years that you are able to make the right choice or at least land around the vicinity of what you want. Internships will always provide you with the seminal moments in which you would understand the kind of work you are comfortable with. So a student has to smartly utilize his/her vacation periods and try to have as many different internship experiences as possible.
Tell us about your timeline at NUJS. How do you think it put your growth in progression?
The biggest advantage of studying in such a law school, in addition to the celebrated faculty members, or the myriad of opportunities that the college provides, is the presence of intellectual and hard working peers. I was actually terrified by the fact that I was surrounded by a bunch of over-achievers but it turned out to be a good thing for me as it taught me the value of hard work. And it was not one of those crippling and cut throat competitive environments, people were there to help you out in a moment's notice. The environment prompted me to moot, to write, to debate, to voice my opinion or to simply have an opinion on a matter. While such things might not sound much to our readers, for a guy like me whose biggest concern for the day was to ensure that I downloaded the latest episode of whichever series I was hooked on that week, it was a much needed change that prepared me for professional life.
Another important aspect of NUJS was the active involvement of its students in extra-curricular activities. I was the convener of the Cultural Committee as well as the Fest-Coordinator for one of the best cultural fests in the law school circuit, Outlawed. The immense experience of working in a team or leading a group for a common cause that I got while holding these two positions can definitely be termed as one of the most enriching in my college life.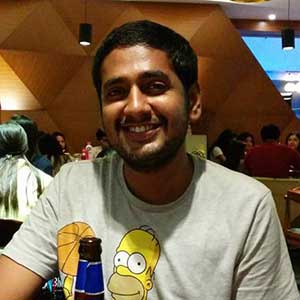 The ratio of students moving towards corporate houses as opposed to litigation is high as ever. What do you think are the reasons for it?
While at the outset it does look like the classic case of people opting for the more materialistic stuff in life, you can't really blame the students for choosing a financial stable alternative. Law schools are an expensive affair. Unlike our fellow IIT-ians and their elite institutes, we are not provided with that level of concessions and financial aids by the government, leaving most of the national law schools with little choice but to charge almost two lacs per annum as fees. Many of my classmates, including me, have taken educational loans, which with its exorbitant interest rates, requires us to sway towards the well paying corporate jobs. I personally am intrigued by the work ethics and environment in corporate houses and I count my lucky stars (pun intended) that I got a big media house like STAR India, but many of my friends who wanted to litigate were bound simply by their apprehensions of financial instability and had to opt for the so called cushiony offers.
But thankfully, there has also been recent increase in the number of national law school alumni setting up their private practices and recruiting young, hard working individuals with decent pay, which has at least solved the problem of the so called need of "connections" of getting good work in litigation.
You have interned at Vodafone India Limited, Legal Department, New Delhi. Tell us about your work there.
My internship in Vodafone was timed perfectly. I was appointed in the regulatory office in New Delhi where most of my days were spent in the Telecom Dispute Settlement and Appellate Tribunal where one of the biggest telecom disputes between the government and telecom operators was undergoing. It was the Adjusted Gross Revenue matter in which the telecom operators wanted the exclusion of certain revenue heads from the total license fee which is given to the government for the usage of the spectrum.
The who's who of the legal world was a part of this matter, most of the bigger names being on the side of the telecom operators. I was the only intern in that office and was privileged enough to accompany my mentor in all of the conferences with the senior advocates.
Another memorable part of the internship was when the company sent me to Jammu High Court for a labour law related matter. There I understood the importance of alternative dispute resolution in a sensitive matter involving employees of a company and how negotiation can go a long way in achieving the desired results without the hassle of litigation.
The internship was very fruitful, given the fact that it exposed me to the working of an in house legal team which had premised itself to a hands on approach to all its work contrary to the popular opinion people have of in house work. The internship also helped me in learning a lot about the broadcasting laws and legal policy which was immensely helpful for my STAR India interview as well.
Through your years of law school, you have worked with various law firms. Which subjects do you think have most relevance for working with such firms?
I really believe that ensuring that you are in sync with the work given to you during internships in law firm depends more on the ability of the student to use legal resources at his/her disposal than any previous knowledge on any subject. It is all about working smart rather than working hard. While subjects like Corporate Law and Securities Law do seem to come in handy for many of the corporate law firm internships, the vastness of these subjects render it difficult to be prepared for all kinds of problems that might be hurled at you. Hence according to me the most relevant thing for working in such law firms would be subjects like Legal Methods where the student understands the art of legal research and methodology.
Companies of every industry have certain mutual professional ethics. What would you say are the mutual ethics of law firms?
Based entirely on the internships that I have done in various law firms, I am of the opinion that recent trend in many law firms in general is to adopt the methods and practices of corporate governance prevalent in many industries. The ethics pretty much reflects the ones present in companies, and such instances are even present in small firms. I think that customer satisfaction which is now reflected on various online firm rating portals has prompted the firms to consider ethics as a strong image building tool.
Do you think acquiring great grades is a necessity to be placed in the top-tier law firms?
Yes, it is and frankly speaking there is nothing wrong with that. Good grades are the surest way a top-tier firm can ascertain whether the candidate is dedicated and suitable for the environment present in these firms. If a student has managed to maintain good grades over the five years of college, his/her hard work is recognised by these firms. Having said that, the top-tier firms solely do not depend on grades for their selection but it definitely constitutes a major aspect in their decision. On the flipside, if one has average grades, chances are he/she will not find work in top-tier firms according to his/her liking.
Please share your experience of performing at different college fests. Have you ever thought of pursuing it professionally?
Theatre and music always fascinated me and thankfully I was provided with a lot of opportunities during my college years to pursue it. I was never really great so pursuing it professionally was a thought that never crossed my mind (except during certain exhilarating periods in my life). But yes, any chance to perform on a stage was an exhilarating experience and I believe it all culminated in helping me understand the importance of team work and social skills in any kind of work I do. I am certain that these experiences will help in the professional world as well. Additionally, the connections between the legal profession and theatricality are often quoted to be strong.
How did you bag your current job at Star India? Please walk us through your appointment procedure and interviews.
Our Campus Recruitment Committee was contacted by Star India intimating their interest in hiring new recruits from our college. The Committee arranged for interviews of the shortlisted candidates.
Having interned in Vodafone India, I was well versed with broadcasting laws and the regulatory system in place as it was similar to the ones governing the telecom industry. This proved to be helpful during the interview. Additionally I was sure about my decision of starting my career as an in house counsel and was effectively able to convince them of the same.
Star India shortlisted candidates on the basis of their CVs. Subsequently the shortlisted candidates had their interview taken by an HR personnel and a member of the legal team of the company. They started off with the general questions regarding myself and my family. The subsequent questions were mostly related to my previous internships. The discussion centered mostly on my Vodafone internship. One important question on which I was grilled the most was the reason for my choosing a corporate house over a firm for starting my career. I was also teased by them on the fact that I loved theatre and hence my ulterior motive for wanting this job was looking for opportunities to meet actors which I profusely denied albeit unconvincingly. All in all it was a fun and relaxed interview.
What all does your work profile at Star India include?
The first nine months in Star India would be a training period in which I would be working in every sub group of the legal team. Hence my work profile for now is amorphous and I have to engage in all kinds of projects from litigation to regulatory work to contract drafting. It is after the completion of this training period that I will be given a definite work profile.
If you could rewind the clock, are there things which you would have undone? How do you advice our readers to make the most in their law school tenure?
No, I would not change a thing. I strongly believe that the mistakes that I might have committed over the last five years were equally, if not more, important in the overall development of my personality. While the clichéd-ness of the previous line even made me roll my eyes, it is true. Hence I would like to advice the readers, to take risks during your law school tenure, try everything from mooting, to debating, to writing; you never know what might click for you. And of course, partying is an important aspect of law school life because all work and no play… you know how it ends.
How do you see the bigger picture five years from now? Are you looking forward to LL.M from abroad?
While I have a set answer for this question from when I was preparing for all my interviews, frankly I don't have a concrete thought for where I picture myself in five years. I am currently excited about starting my career in STAR India and hopefully over the course of my time there I will be able to fructify a successful picture for myself. Yes, I have given thought to LL.M abroad, but not before three years of working. But I do keep finding myself on different universities websites, looking at their scholarships.
What would be your parting message to our readers who are mostly law students, law aspirants and lawyers?
For all the readers, congratulations, you have taken the step in the right direction. Where many fail to even understand the concept of career choices, you have chosen one which provides immense opportunities. And almost all of these opportunities will not dilute the importance of the things that you will learn over the course of five years. Hence be happy with the certainty that you have added in your life. Just remember to have fun while you are at it.