Debarupa Agarwala graduated in law from NALSAR, Hyderabad, in 2007. Debarupa is a dual qualified lawyer (UK and India) and has worked with leading law firms in Tokyo, London, Hong Kong and Singapore. She has extensive experience in general corporate and commercial advisory, M&A, banking and finance and capital markets transactions. She has been involved in advising various Indian as well as international companies on commercial law aspects, including drafting, structuring and negotiating various share purchase agreements, shareholders agreements, and other related legal advisory work. She also advises on joint venture investments, foreign direct investments into India, outbound investments from India, commercial contracts, employment law and compliance related matters.
In this interview we speak to her about:
Her time at NALSAR
Having worked all over the globe
Striking a work-life balance
How would you like to introduce yourself to our readers?
I am a dual qualified lawyer (UK and India) with experience in corporate and corporate finance transactions.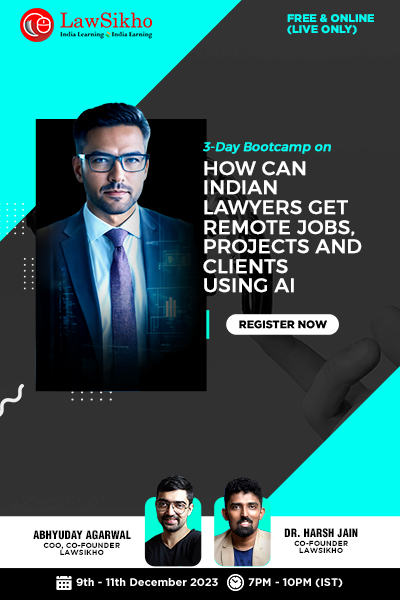 Give us a brief overview of your NALSAR experience for our readers.
My time at NALSAR was an eye opener in many ways. Being from a small city (Guwahati), the first couple of years for me were spent in just adjusting to the curriculum and soaking up the cosmopolitan culture. My batch mates were from various parts of India and very intelligent. It was, honestly, a bit overwhelming for me in the beginning. But with each semester, I gained confidence and by the time I graduated from law school in 2007 with a job offer from Luthra & Luthra in hand, I knew I had made it.
One mistake I made in law school was to focus entirely on classroom curriculum and grades in my initial years there. Luckily, I quickly realised that there was more to being a good lawyer than just one's grades. I started getting interested in research and publications and that was the beginning of a very fulfilling time at law school. I also attended quite a few space law conferences in India and abroad and the exposure really helped me hone my speaking and soft skills.
NLUs do have many advantages over other institutions. Providing legal education and access, exposure and infrastructure are the three things that immediately come to my mind. NLUs let you access good faculty, a robust alumni network to help with recruitments as well as access important events such as conferences and moot court competitions. They provide excellent exposure in grooming your lawyering skills. The emphasis on physical infrastructure such as buildings, access to internet and a well-stocked library is also typical of NLUs.
Life as a law student in an NLU is easier than that in a regular institution because many things are handed to you on a platter. Without this kind of privilege, students from regular institutions have to work extra hard to be noticed.  
What kind of internships did you undertake during your student years?
Unlike most of my batch mates, the majority of my internships were with NGOs and academicians. Back when I was a student, I wanted to become a professor of law and I had structured all my internships that way. Believe it or not, I took my all my internships very seriously and each of them taught me something useful to take forward. My NGO internships in Guwahati and Delhi taught me empathy and to respect others. My research internships taught me the art of logical thinking. In my fourth year, one of my professors helped me secure an internship in a renowned IP boutique law firm in Tokyo. It was my first and only law firm internship and needless to say, the experience was worth it. I had to pick up spoken Japanese on the job and even managed to make about half of my leaving speech in Japanese on my last day at the firm.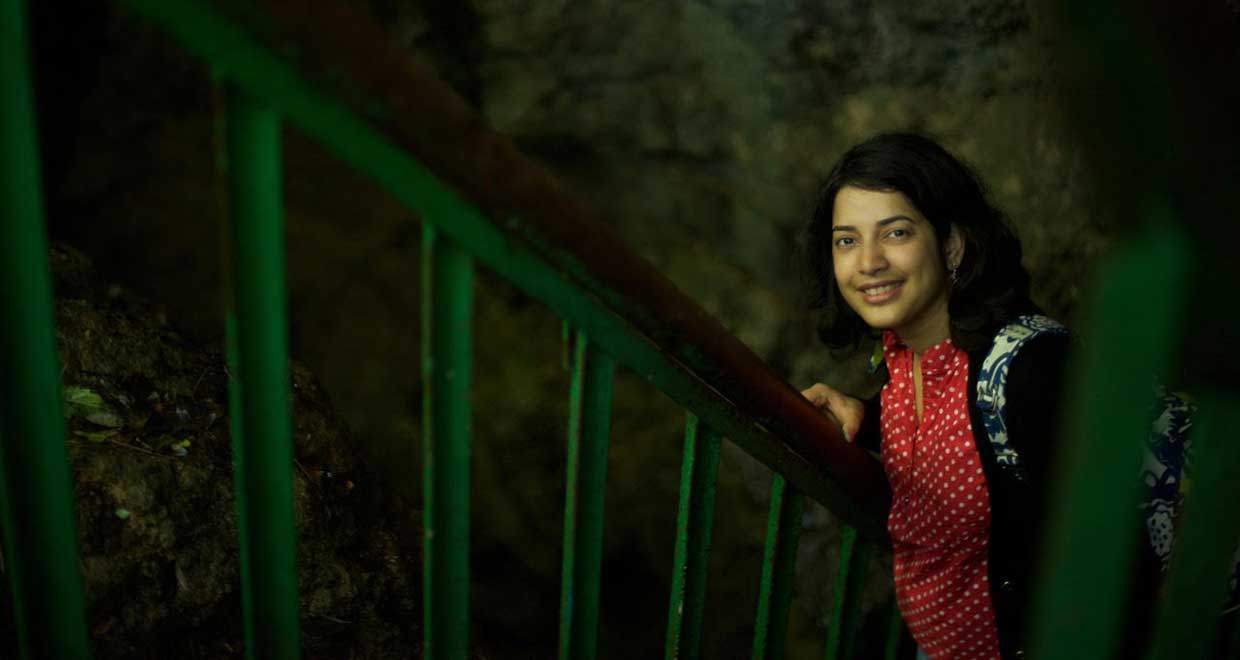 In your opinion, what are the law school centric activities that you would recommend as necessary experiences for every law student?
I would definitely encourage students to engage in extracurricular activities such as mooting, debating or research. They are necessary not only because they equip you with the skills that are necessary to be a good lawyer but also give a big boost to your confidence.
In the long run, I do not think anyone will judge your advocacy skills on the basis of whether you had mooted or undertaken paper publications in law school or not. But if you want your advocacy skills to stand out, this is what you have to do.
What are your areas of practice and how did you go about choosing these fields?
I always like to think that my areas of practice chose me instead of the other way around. I enjoyed practising corporate law and that is what I started my career with. In between, I worked in financial litigation, regulatory (funds), structured finance and capital markets. A lot of these were practice areas that I had to mandatorily experience as part of my solicitor's training contract with Simmons & Simmons in London. I am back to practising corporate law now and enjoy it to the hilt. My training in finance is a complementary strength.  
Tell us about your experience with Simmons & Simmons. 
I have very fond memories of working at Simmons & Simmons. It was a very big deal to be accepted by an international law firm in those days and I was one of the first students from NALSAR to qualify as a solicitor of England and Wales.
The London office of Simmons & Simmons was a very friendly place to work in and I had the fortune of working with some very good supervisors (partners) and senior associates. Apart from exposure to UK laws and cross-border transactions, I got solid legal training and work manners that I still carry with me.
As a trainee solicitor, I was rotated through four practice areas, each lasting for six months for a total of two years. The rotation concept helped me get a flavour of different practice areas and based on personal experience, I strongly believe that junior lawyers should try and take on a variety of assignments in their initial years.
Within my first year at the London office, I was selected for an international secondment to the Hong Kong office of Simmons & Simmons. I was suddenly in a new office in a new country but it was an amazing learning experience. I was given lessons in Cantonese and Mandarin so that I could communicate locally and with clients. Unfortunately, all the clients I interacted with in Hong Kong spoke English and my local language skills were never put to the test!
You have work experience in Tokyo, London, Hong Kong and Singapore. Why then, did you choose India over all of these places? 
Indeed, I have worked in all of these cities, sometimes by choice and sometimes by chance. The work culture in all the three Asian cities is quite the same. Lawyers there are hardworking and sincere and spend long hours at work. However, they are socially very active and no matter how busy they are, they always take long lunch breaks to bond with clients, colleagues, and friends. I have even had experiences where we have gone out for dinner with clients and come back to work in the office after that.
London has the work culture I admire the most. Like in Asia, lawyers there are hardworking too but they are out of the office on time and spend most of their spare time socialising over drinks or spending time with family. I also saw very little hierarchy in law firms there.
We moved back to India because we wanted to start a family and my husband wanted to set up his start-up on social polling. Our son is almost four now.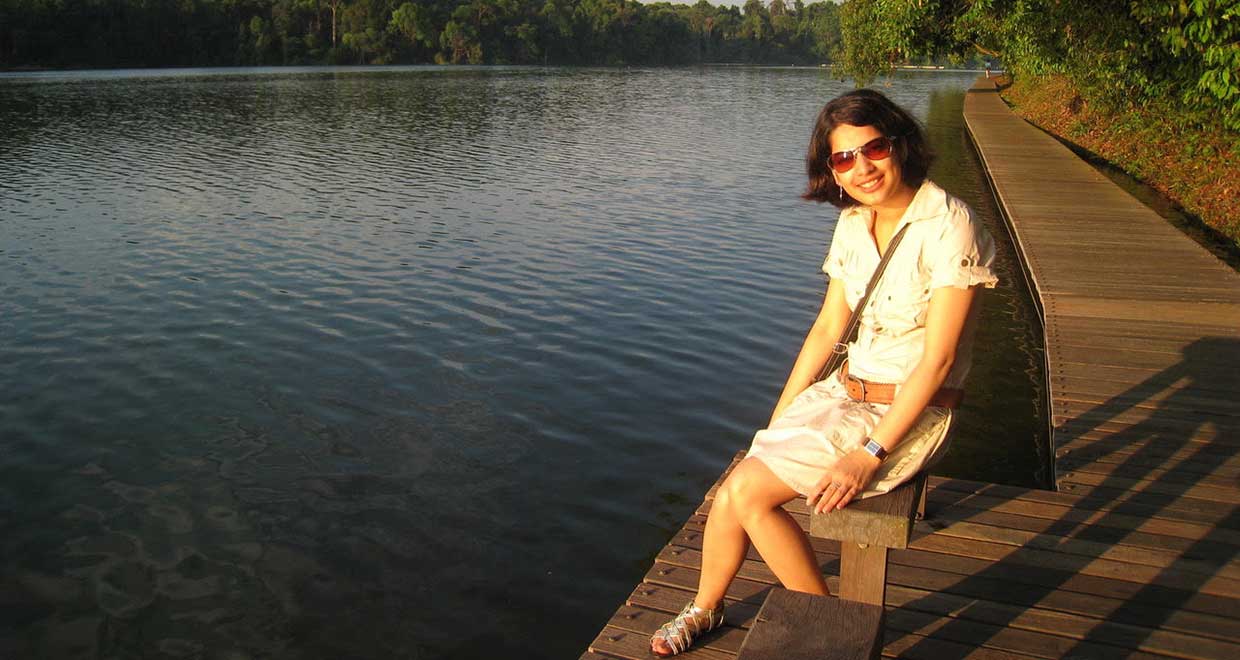 How difficult is it to manage the pressure of working in a law firm with a young child?
To be honest, it is very difficult. Lawyering and mothering are about as complementary as chalk and cheese! Finding the ideal work life balance becomes that much more complicated when you have a kid in the picture. Living in a nuclear family without continuous family support also puts me on the back foot.
Luckily, I have made my peace with the fact that it is beyond my capabilities to attempt to be a supermom and a superlawyer at the same time. On some days, I am a slightly bad mother and on some days I am a slightly bad lawyer. But it all adds up to balance at the end of the day!
What does it take to make the cut and land a Tier-I job?
(Debarupa has worked at two Tier-I firms, Luthra & Luthra Law Offices and Shardul Amarchand Mangaldas in India.)
The first thing is to start with a CV that stands out. Decent grades, coupled with extracurricular activities and interesting pursuits are what catch the attention of all law firms including Tier-I law firms. In order to ace your recruitment interview, you will have to demonstrate that you have all the qualities that they are looking for and will fit in well with the practice area. A lawyer who is confident, hardworking, committed and driven is a lawyer no law firm will refuse.
What is the level of importance given to a student's Grade Point Average with respect to recruitments at Tier-I firms?
Some importance is definitely given to Grade Point Average but Tier-I firms generally prefer all-rounders who can demonstrate above average grades as well as extracurricular activities. Previous internships also matter a lot.
How do you say interns should go about their work at firms like these, so as to get noticed in a positive way in the limited time they have?
For an intern, the key to be noticed is to be confident in a law firm setting. As a senior lawyer, I look out for interns whose body language conveys to me that they are fine with taking assignments without getting overwhelmed. Diffidence is a big no-no. The second thing is your work product. Be diligent, do your assignment well, ask the right questions and stick to the deadline. I have seen many interns disappearing without notice when they were due to hand in their assignments, especially on matters with tight deadlines. One has to be responsible and avoid doing that.
When and why did you decide to move to HSA Advocates?
I moved to HSA Advocates in September 2017. Like most other moves in my profession, this was based on the desire to work more independently and to further my career growth. I was also tempted by the prospect of work life balance that a slightly smaller firm can afford you.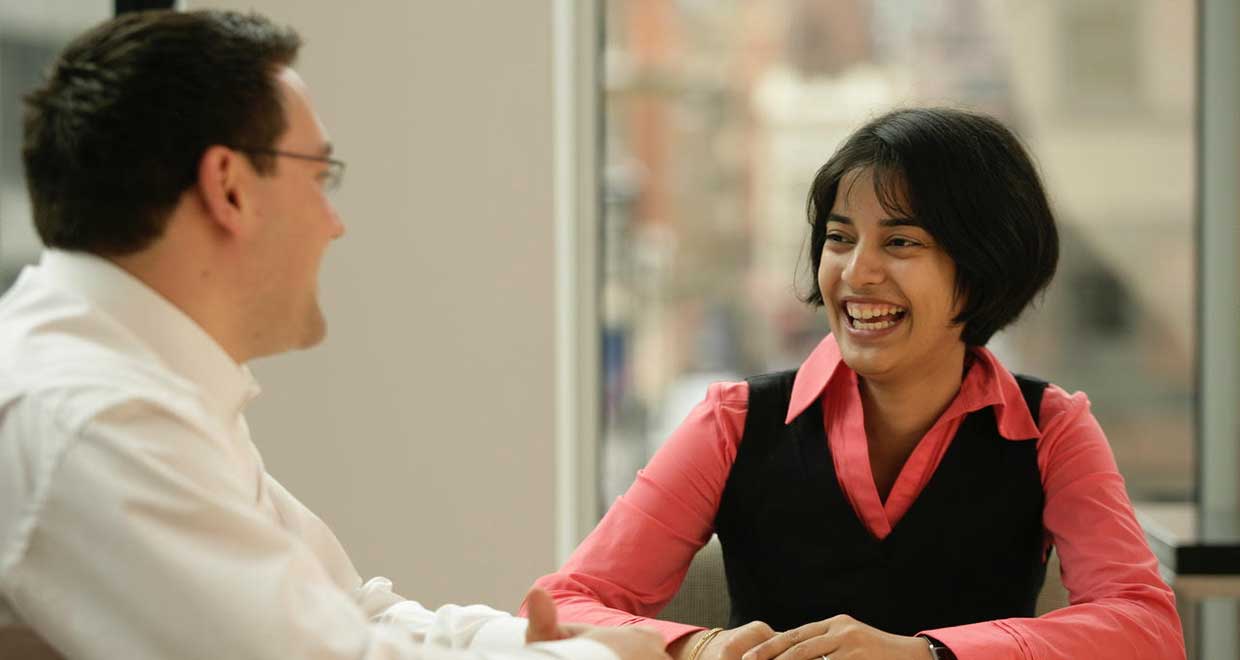 Give us a peek into what a regular working day looks like for you. How many hours in a day do you spend at work?
I start my day at work with going through my emails and noting down the to-do list of matters for the day. I also sneak a quick look at the Economic Times online. I discuss the list with my team partner and we prioritise the matters based on our discussion. After that, the list takes over! On a typical day, I could be researching and drafting legal opinions, reviewing documents, drafting agreements, speaking to or meeting clients and making calls to various government departments.
Typically, my workdays range between eight to ten hours. I carry home whatever work I cannot complete in the office and finish it late in the night or early next morning while my son is asleep.
Where do you see yourself ten years from now? 
I see myself happy, wherever I am, and whatever I am doing. I live one day at a time and ten years is a long time to predict where life will take me. In an ideal situation, I would like to complete an LL.M. and Ph.D. and become an academician.
Generally speaking, avenues for my line of practice include moving in-house or starting your own law firm.
What is your message to our readers?
Good lawyering comes with hard work and experience. Let no one ever tell you that you are not good enough or not meant to be a lawyer. There is a lawyer in every one of us – work hard and bring the lawyer out in you!