Deepak Kumar Thakur graduated in law from Army Institute of Law, in 2007. He also holds a Masters Degree from University of Mumbai, with a specialisation in Banking, Corporate, Finance, and Securities Law. After successful stints with Titus & Co. Advocates, and J. Sagar Associates, he is now Partner at HSA Advocates.
In this interview we speak to him about:
His time at law school
His experience at J. Sagar Associates
His role as Partner at HSA Advocates
How would you like to introduce yourself to our readers?
I'm a passionate, optimistic, and dedicated lawyer who takes up responsibilities with utmost enthusiasm and sees to it that I complete my responsibilities (in terms of deliverables, mentoring or otherwise) with utmost sincerity. I have great amount of perseverance to achieve my goal. My optimistic and planned approach is what driving me towards my success. I take each failure and criticism as part of a learning curve and strive to be a better human being by each such learning. As how I strive for perfection in things, I expect the same from others as well. I love music, especially Jagjit Singh.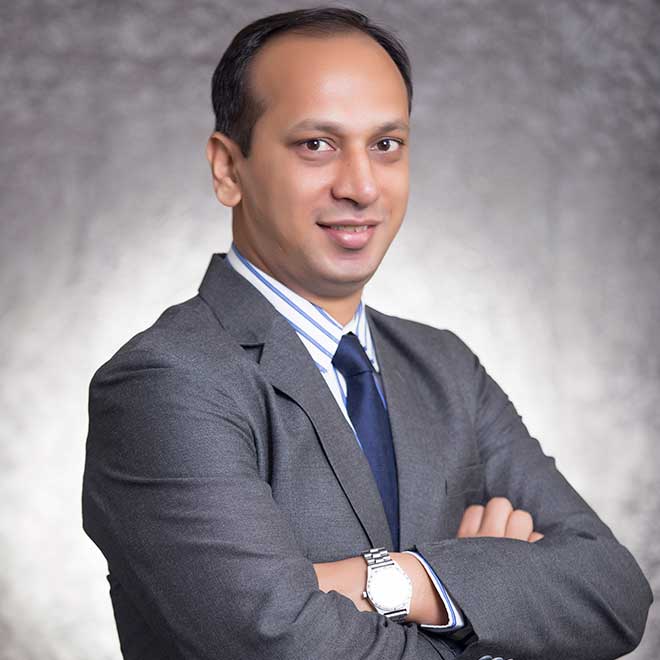 What motivated you to opt for legal studies after school?
I ever thought of joining a law school or becoming a lawyer, at any time prior to joining Army Institute of Law (AIL). Since I didn't know anything about law before joining AIL, nor I had any lawyer in my family, my encounter with law and AIL was purely incidental but an enriching journey.
Tell us a little about your days in law school. 
My time at AIL was fantastic. The hostel experience was new to me. Living in a hostel gives one a lot of exposure, independence and different perspective towards life. I joined AIL, when it had a campus in Patiala, and the boys used to stay in the dormitory. We were the last batch to join AIL from its Patiala campus. Amongst others things to share from Patiala, some were relating to those cold nights, open theaters, aloo parathas on the highway, walking in dark unknown tracks, running sprint for college, if missed bus to the college.
How important are grades, in your opinion? 
Grades are important but not critical. Gold medals aren't a prerequisite to being a successful lawyer. What is required is the smartness and ability to handle situations in the best possible manner, which I don't think any theory can teach you. I myself was not the best scorer in my batch but always had an above average score.
I definitely believe that money is an important feature to help you in making your decisions for your opportunities but I never believed in the fact that it should be the only thing guiding you to take your decisions. What should be motivating students in their college days is their interest. It's okay to not make big bucks in the short term but one should always follow their interests rather than running behind big bucks.
What subjects did you take particular interest in during your law school days? 
I used to have a lot of interest in the Constitution of India. As the Constitution is the mother of all Indian laws, it gives you a lot of learning to become a better law professional. My interest in any particular subject was not a deciding factor in determining my career choice, but it helped me a lot in pursuing my career in one of the top most law firms in India.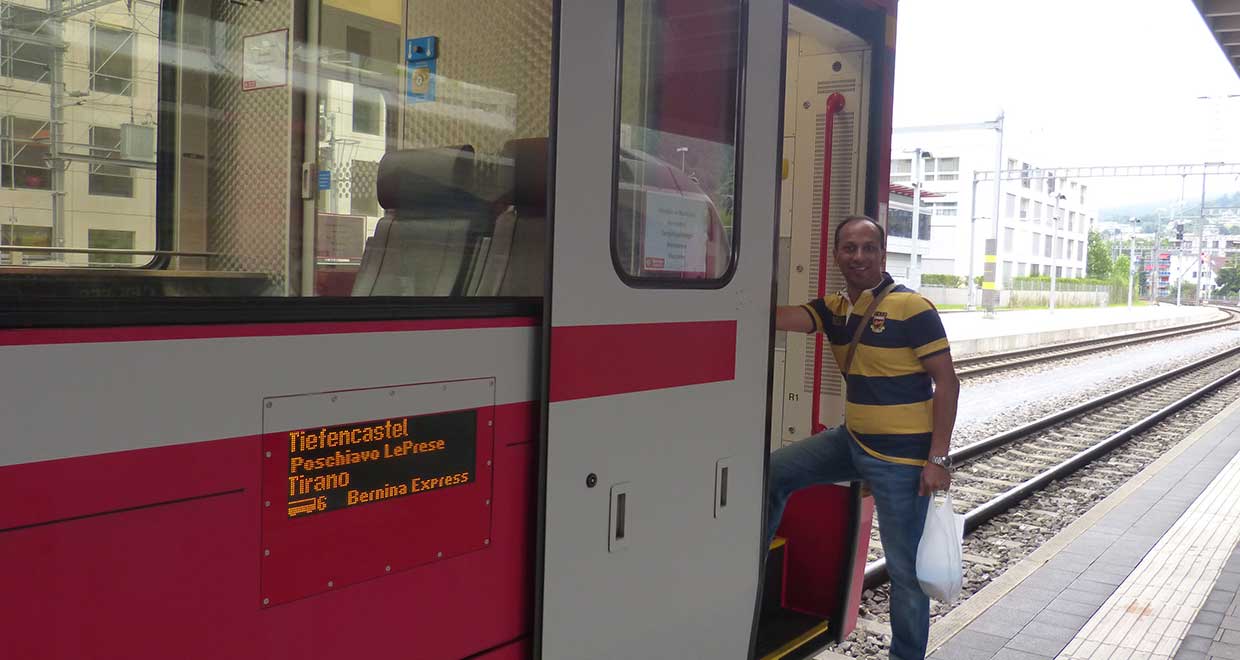 What were the activities, academic or otherwise, that you undertook in your law school days which in your opinion have shaped you and your career?
During my college days, I was involved mainly in sports activities apart from my academics. I represented my college in chess and was actively involved in football. I believe sports not only helps in keeping you fit but also teaches several lessons, which always comes your way in your personal and professional development. Being smart, team player, ability to perform under pressure, etc. are some of the qualities that always helps in your personality development.
Who was your mentor, or main source of inspiration who motivated you all along the way?
I had some very good mentors all along who guided me pretty well in my professional development. My main source of inspiration was and is only my family, who always stood with me with all my decisions. The long never ending work hours with almost no family time has also not lessened their support for me.
What kind of internships did you engage in during your student years?
My internships were not focused in a particular field of practice. As an intern, I believe, students should be ready and willing to take everything and learn from whatever is assigned to him/ her. The only thing that an intern should be concerned with is hard work, dedication and little smartness. I believe I had all of them and that's what ensured me in getting a PPO from all the three law firms where I interned.
What does it take to make the cut and land a Tier-I job? 
(Deepak had previously worked with J. Sagar Associates, one of the most sought after firms for placements by students, as a Senior Associate.)
I joined J. Sagar Associates (JSA) as an Associate in January 2008 on the basis of my performances during my internships with the firm and in April 2012 was elevated as a Senior Associate. There is no formula as such or secret to ensure a retainership with any Tier-I job, at least with JSA (as per my last information). JSA looks to select the retainers mainly from its interns, so what is required is that you should have 100% dedication, work hard, and show a little smartness. Be polite and try to share the pressure of the resources in the firm by delivering the best possible deliverable in time, and you are sure to be noticed. Once you are noticed, you will be there.
Be responsible, spend less time in gossiping or chatting. Don't sit idle. If you have free time, seek work from resources with an intention to share the responsibility and not to do just do something for the sake of it. The dedication is generally visible in your body language and how do you deliver your deliverable. Lastly, at the cost of repetition, lot of hard work and little smartness is an inseparable part.

What motivated you to leave JSA to work with HSA Advocates?
It was not an easy decision to part ways from JSA, and I consider myself fortunate to have worked with such amazing people and place. But as time moves on so did I. No great reason otherwise.
Tell us more about your current work profile with HSA Advocates. 
My typical day starts with a meeting with concerned senior partners which includes briefing them about the developments in various matters and discussing the way forward. After that is the follow-up with clients and knowing about their expectations in terms of existing assignments and likely developments and how better we can work towards meeting their expectations. After client management work, is assigning work to colleagues in the team and guiding them the best possible way to get the best deliverable in a cost-effective manner. Then I get on to work on completing the work pending at my desk. At the same time, I also seek to mentor younger colleagues from time to time. The day is also occupied with continuous calls from and to clients regarding ongoing transactions, issues therein, and deliverables.
If given an opportunity, what would you do differently in your career journey up to this point? 
I believe in only one thing; whatever happens, happens for good, and do not regret for the things, for which obviously we can't be gone back in time. That is what I would like to guide to my younger friends as well. Do not regret for the past occurrences and try learning from them.
Common career related blunders which students should avoid is mainly running behind big bucks. Please please follow your interest and do whatever finds your happiness. Money should not and never determine be the only factor determining your decisions.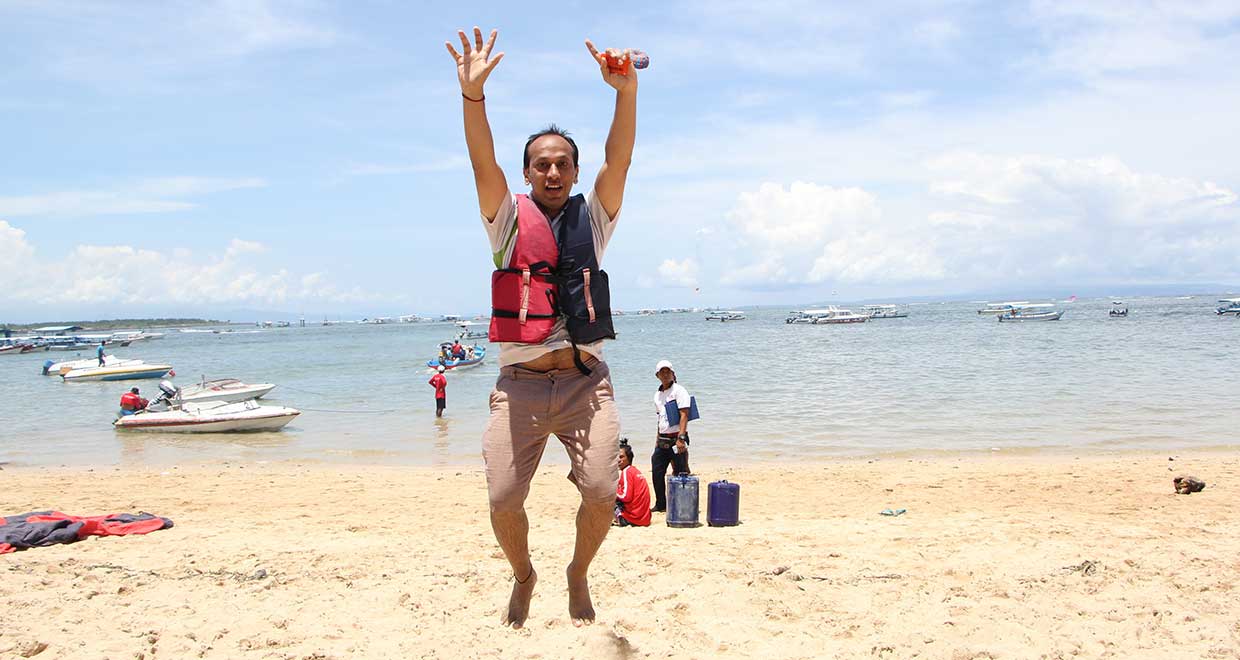 Is there any other suggestion you would like to give to our budding lawyers?
The years at law school are never going to come back, so live and enjoy each and every moment of it. Make use of every minute. These are the only memories that you will cherish for life and talk about when you grow older. It's fine to break rules sometimes, but it does not mean to destroy or cause any damage to any property or infrastructure. However, having said that, it does not mean that one would ignore studies and does not work hard to achieve their goal. You can have some relaxing time in the initial years, but after that you need to be absolutely serious about what you want to be. Make your goal clear and start working hard towards that. There is no substitute for hard work. Success, if is not achieved on immediate basis, it would be there for sure.