This interview has been published by  Priyanka Karwa and The SuperLawyer Team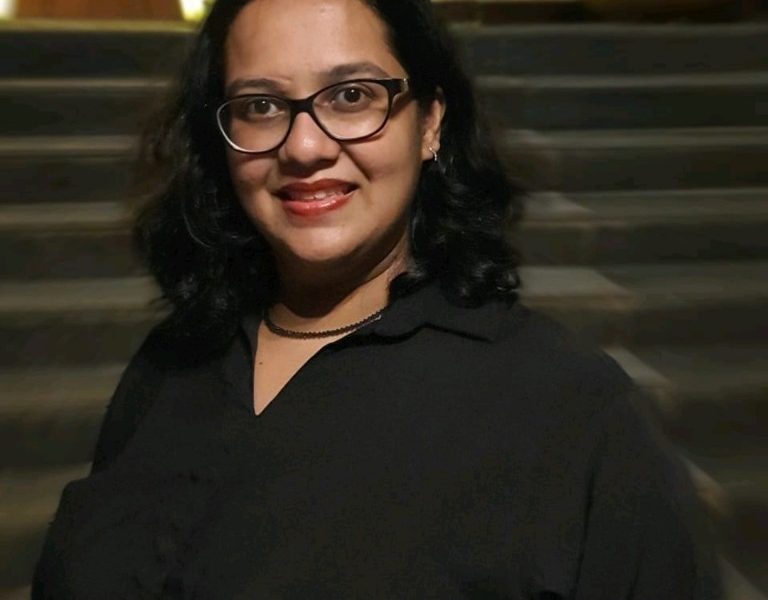 Ma'am, please tell us about your journey and how you ended up practicing law, specifically in criminal litigation and domestic violence matters?
I started my journey as a litigator in 2007, when I passed out of Government Law College. I started my practice as a corporate lawyer, however, my passion towards criminal law took me to Bombay High Court. In 2010, I started my journey as a criminal lawyer and since then I have never looked back. I started my practice as a junior associate lawyer to Counsel Mr. Niranjan Mundargi, who has been practising in Bombay High Court since the last 25 years.
Thereafter, my marriage took me to the beautiful country of Oman, where I continued my legal practice in disputes and arbitration in an American law firm in Muscat.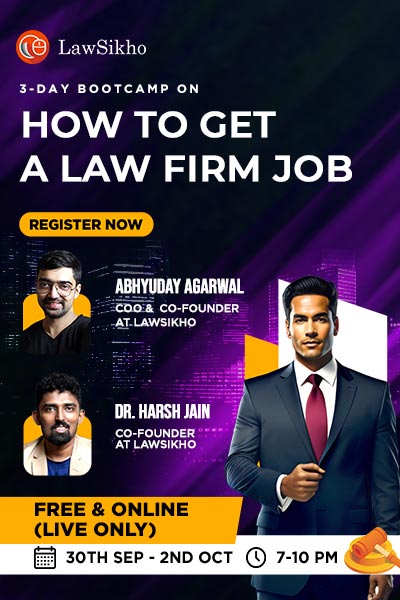 Just before Covid struck, I relocated to Mumbai and joined Advocate Harish Shetty, a famous criminal lawyer at the Andheri Metropolitan Magistrates Court, where I gained exposure in domestic violence cases.
Throughout your career, you have worked in various courts and with different types of cases. Could you share some of your experiences and challenges while representing clients in criminal matters?
My experience is wide and varied as I have worked in international law and domestic law. However, there are some cases that profoundly impact every lawyer's life. I still learn from my clients and empathize with them, whether it is the Accused or the Victim, fighting a legal battle is not easy for anyone. I had once worked on a case where an innocent young girl was falsely accused of abetting a suicide of a man who was only a collegaue of hers. Eventually, she was discharged from the case, but had to spend some weeks of her life in jail. Similarly, there was another case, where a man was falsely accused of mixing some substance in the tea of a woman, who was merely an acquaintance. We succeeded in the trial and the man was acquitted.
In both these case, the people who were accused of committing a serious offence were actually victims themselves. It is painful to see such innocent people suffer and their families suffer too. As a lawyer, I have always tried to show empathy and patience to my client.
You have also gained expertise in will drafting and legal notices. How do these skills contribute to your overall practice, and what advice would you give to individuals who may need assistance in these areas?
COVID has taught us that life is unpredictable and having a WILL, secures our loved ones so they do not have to go through the procedural issues that the legal heirs of a person who dies intestate has to suffer. Sometimes, people delay in making payments despite delivery of products or services, and legal notices help in recovering such amounts.
You have experience in commercial and international arbitration. Could you elaborate on the significance of arbitration in today's legal landscape, particularly in resolving disputes related to tax cases, agency disputes, labor cases, and construction claims?
My major experience in arbitration has been at an international level. However, in India also most contract have an arbitration clause. It is a faster, easier and more effective way of resolving disputes and may even lead to settlement in some cases.
As a senior associate and mid-level associate attorney, you have worked in different law firms and legal environments. How have these experiences shaped your approach to representing clients and handling legal cases?
Whether it is an Indian client or an international client, as a lawyer, I am of the view that every client wants three things, i.e. a patient ear, solution to the problem and empathy. If you can give these 3 things to your client, they will always be satisfied. I strive to provide excellence at work, whether it is a small matter or a big case and my goal is customer satisfaction.
In your previous roles, you have drafted various pleadings, conducted trials, and represented clients in court hearings. Can you share a memorable case or achievement that you are particularly proud of?
There have been cases which looked absolutely irreconcilable, but with a will to help people, I have been able to reach settlement in such matters especially domestic violence. I feel proud and satisfied when the truth prevails, like the example of the cases cited above.       
As a criminal lawyer with extensive experience, what do you consider the most important qualities or skills that aspiring lawyers should develop to excel in this field?
1. Punctuality and Discipline
2. Knowledge of the law
3. Attitude of accepting whatever work comes your way
4. Confidence and Simplicity in submission.
5. Being precise in submissions, short is sweet as it saves time.
6. Honesty and Integrity towards your client and the court.
In your current role as a senior associate, what are your responsibilities and how do you balance the demands of your caseload while maintaining strong client relationships?
My mantra is to be keep the focus on the issue at hand, examine the law and judgments and accordingly advise the clients. I believe that good legal research is the key to satisfy the clients and the courts and to maintain the equilibrium.
What advice would you give to law students or fresh graduates who are interested in pursuing a career in criminal litigation or any other specific area of law?
Focus on experience to gain expertise and knowledge, money eventually follows. Develop an attitude towards developing an eye for research and skill for drafting. These days, respect is a rare quality, but that is the only quality that makes a person succeed. Most lawyers who are doing well today are doing well because they get work through reference and you get referred only if you are cordial in your behavior with your colleagues.
Finally, based on your experiences and insights gained throughout your career, what advice would you like to give to fresh graduates who are just starting their legal journey?
Work hard and never give up. Develop the skill that makes you special than your counterparts and focus on that skill. Never refuse any work and don't go after money. When in Court, remember that the only thing in your hand is to give your best shot.
Get in touch with Janki Hemani-