This interview has been published by  Priyanka Karwa and The SuperLawyer Team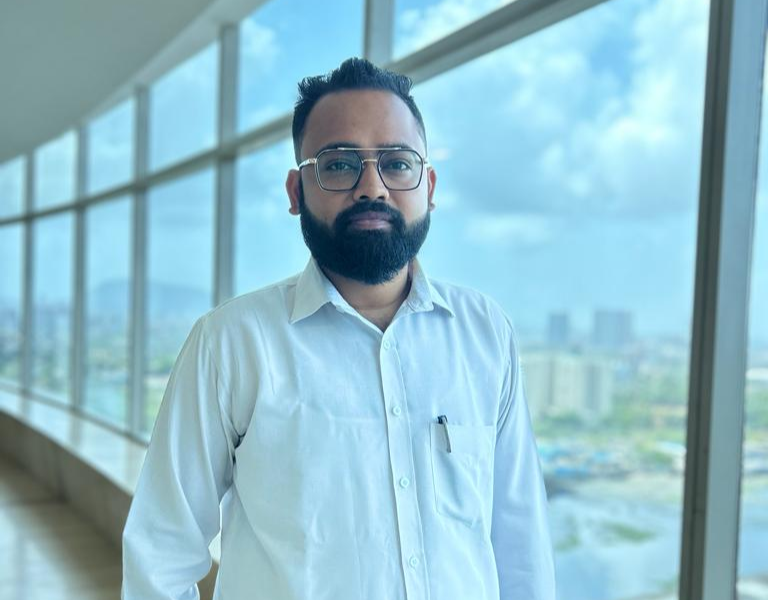 What's your typical workday like?
Insurance law practice in particular and in-house corporate legal practice in the BFSI segment in general, demand you to be 'always on your feet'. In an in-house legal role, the exposure that one gets at a very early stage of your career is enormous. Every day there's a new case/challenge and a new kind of legal advice that you are required to come up with. Along with some ongoing work, there are also certain ad-hoc requirements which needs to be catered to. There's no dearth of work on a typical workday.
My role as a generalist resource, gets me involved in almost everything that is whatever's happening in the legal space of involving the organization I am associated with and be on top of all assignments. The gamut of cases helps me broaden my horizon. Apart from strategizing and analysing the cases, I supervise the data management for the department. Maintaining a tracker of assignments, projects and daily actionable makes it easier. So there's also some bit of data work every day along with the tracking and closure of the tasks.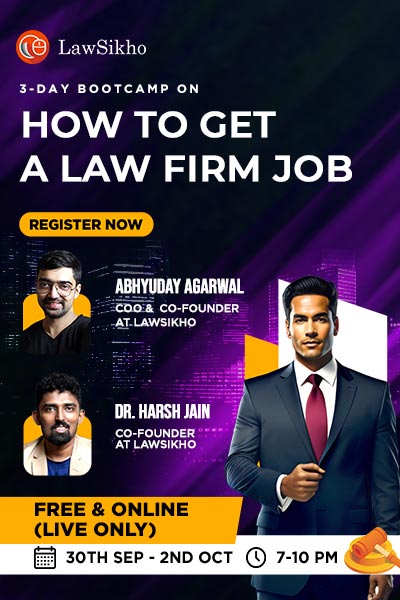 On typical workdays, I negotiate contracts, vet documents to be submitted in the court and supervise the work of my team.
An interesting workday entails peer-to-peer connect, brain-storming with team and other departments on special cases or planning the Friday evening!
Cups of strong black coffee and ginger tea helps me keep going through the day.
Throughout your career, you have achieved numerous accolades and recognitions. Could you highlight one or two achievements that you are particularly proud of and explain why?
Starting from the 'WOW' Award at Exide Life Insurance Company Limited in January 2017 for single-handedly successfully managing PAN India Insurance Ombudsman complaints with significant financial impact, to the recent recognition by Bharti AXA Life Insurance Company Limited as an achiever for the 'Xtra Mile' demonstrated within six months of joining.
There's this is one that I would like to highlight: the 'Customer Centric Icon' of Edelweiss Tokio Life Insurance Company Limited. It was the very first time in my career to receive an award on stage, with a thousand people glued to me. That was the first time I realized how glorious perseverance can be.
Also, I would like to share a special moment when Shri Bharatkumar S. Pandya (Hon'ble Insurance Ombudsman in Mumbai) shared a testimonial to appreciate one of my reportees for her impeccable performance. This empowered me as a mentor and helped me gain more confidence from my juniors to guide them in the right direction, just as I have always been guided.
Throughout your career, you have demonstrated exceptional performance and received recognition for your work. What do you believe are the key qualities or skills that have contributed to your success?
To start with, as my mentor says – "jo dikhta hai, wohi bikta hai". And here's how do I do it – Dashboards, discovery and plugging of gaps, going beyond the call of duty whenever required, and continuing exchanging dialogues with my seniors on any critical or regulatory assignments that I handle.
I consider my inclination towards the use of technology along with my acquired skills in project and data management, data analysis, and risk assessment to be the most important factors that have largely contributed to my success. Persistent performance with constant self-monitoring, understanding of the product and the business, and staying abreast with the latest developments, changing products & regulations in my area of practice; have also helped.
You have been involved in audit management as well. How to ensure that the legal function is audit-ready and compliant with all relevant regulations?
Yes. Fortunately, I have had my share from both sides of the table, as far as audits are concerned.
Wearing the Auditor's hat, to certify the Legal Department or any department, I'll delve into: process notes and it's adherence, Process improvements in sync with the latest trends and good practices, Data and Documentation. More than half the battle is usually won by the Auditee if these are well taken care of.
In insurance, where every step is closely monitored by the regulator – given the robust regulatory regime, it is indeed a task to ensure audit readiness. Given the expertise and knowledge on different aspects of businesses that it requires, I'll not be surprised if, in the coming days, the in-house Legal departments start hiring resources dedicated exclusively to ensuring audit readiness and compliance with all applicable relevant regulations, and for end-to-end audit management for the department.
As an Auditee, I endeavor to keep the legal function, audit-ready, by maintaining a checklist of the requirements under relevant regulations. This is a ready reckoner for me. Besides, there is meticulous data management, frequent sample checks/mock audits, and proper documentation of all the identified deviations. It's a continuous process with stringent monitoring.
With your extensive experience as a generalist resource in legal departments, and the professional growth that you have had in a short span of around 7 years, could you share some insights into the challenges in your role and how to effectively handle them?
Understanding the requirement and articulating in a manner acceptable to business, while, in the process, also ensuring that the interest of your organization is not compromised, is a challenge I deal with daily. Umpteen situations warrant balancing business demands and market dynamics vis-a-vis the spirit of the law. So, I think being a business enabler is very important.
What are some of the common issues or challenges faced by the insurance industry, and how do you think can these be navigated?
Out of all the challenges, the one that the insurance industry certainly cannot lose is the protection of the interests of its Policyholders. The nuisance of Instigation Agencies (operating under the façade of 'Grievance Resolution Agency' and against the interests of the Policyholders) is probably the most common hurdle that the industry is facing today. Vexatious Customer Grievance, Ombudsman Complaints, Litigation & Police Complaints are on a constant rise due to the menace of these Agencies. Need-based selling of insurance, enhanced due diligence at the time of on-boarding of customers, investment on spreading awareness and a very firm action-oriented approach can address this plague.
Then there's the on-going fundamental shift and transformative changes in the regulatory landscape that has driven all the attention to the insurance industry. Industry is in the sweet spot now and the biggest challenge is to leverage this to the benefit of all stakeholders – policyholders, distributors, employees and shareholders. A lot is happening in the Regulator's endeavour of "Insurance for All by 2047" – State Insurance Project, tie-up limits increase for distributors, promotion of 'ease of doing business' besides simplification of the process of setting up an insurance company in India, 'Use and File' procedure for insurance products, proposed changes in the business mode and more. To manage the expected traffic and to stay in the game, insurance companies will be expected to level up many folds – in terms of enhancing and setting it's processes right, adapting to technology in every walk of the customer journey right from on-boarding of a Policyholder to dispute resolution. To support this journey – Legal, Compliance & Risk functions will be required to provide best-in-class experiences to Operations & Sales.
'… provide best-in-class experiences to Operations & Sales.' How?
Implementation and acceptance of technology. We are talking about 'Insurance for All" and 'ease of doing business' here.
Based on your experience, what advice would you give to fresh graduates who are considering a career in law and young lawyers?
Always remember, "To be a good lawyer is different from a successful lawyer" – Late His Lordship Hon'ble Justice Protik Prokash Banerjee to me on the last day of my internship under his able tutelage in July 2013.
Never compromise on your integrity.
Embrace the change and the technology, equip yourself with MS Excel & MS Powerpoint skills – there are no better tools to showcase and market yourself in the corporate sphere. With channelized effective efforts and persistent hard work, the 'sky is the limit'.
Above all, find yourself a mentor in the early stages of your career, whom you can look up to … a mentor who can guide you in having your career shaped in the right direction.
Get in touch with Ayan Chakraborty-