Divyakant Lahoti graduated from University School of Law and Legal Studies (GGS Indraprastha University, Delhi) in the year 2008. At present he is a third generation lawyer, an Advocate on Record, a dedicated and driven lawyer with an LL.M. qualification in International Commercial Law earned at King's College London and experience within a wide range of settings.
In this interview he talks to us about:
His experience working with Justice R.C. Lahoti, Former Chief justice of India.
The procedure to apply in King's College, London.
Why he specialized in International Commercial Law and IPR.
The biggest hurdles in his early days of independent practice.
How would you like to introduce yourself to our readers?
I am a third generation lawyer and an Advocate on Record. Since my childhood I was sure that there is no other enterprising and satisfying career option than law. From the early days of my childhood, my career aspiration was to become a true lawyer having a sound knowledge of socio-legal disciplines and related proficiencies so as to make a positive impact on society by taking up a responsible position in the legal practise. My father Justice K. K. Lahoti's hard work yet smooth-sailing lifestyle as an advocate and then as a High Court Judge appealed to my childhood dreams. My perspective on life changed when I closely observed my father work as an advocate in his office attached to our house. I could closely observe an advocate's profession and his life. What drew me to this profession was the respect one earns and the satisfaction one derives from advising his clients and securing them justice. Both as an advocate and later as a judge, in my father I saw live-in-action honesty, integrity and devotion to duty, giving me an opportunity to imbibe these rare qualities.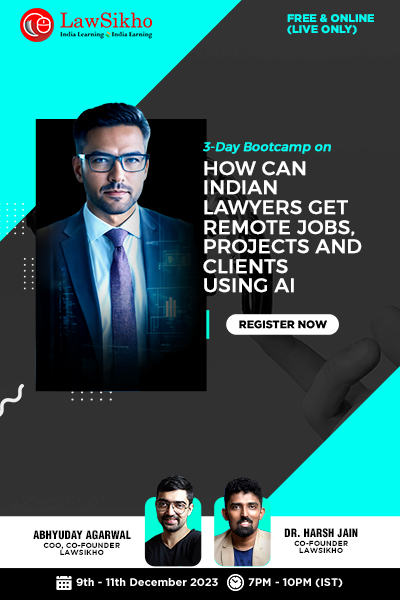 My entrance into this profession began after pursuing 5-year LL.B. (Honors) from my alma mater University School of Law and Legal Studies (GGS Indraprastha University, Delhi) in the year 2008. My quench for specialised legal knowledge persuaded me to attain an LL.M. from King's College London, one of the top universities in the World.
How did you go about your application to King's College London (KCL)? How different was the study environment in that university?
In a fiercely competitive environment, the only thing which looks simple is the procedure to apply. You need only three things at that time – an IELTS (International English Language Testing System) Score of 7.5 and above out of 9, a Statement of Purpose (SOP) and Curriculum Vitae (CV) along with the Application Form. However, each of them requires days, if not months, of preparation and persistence –to revise, review and refresh.  IELTS is easy to crack for those who are fluent in English and had English as a medium of instruction in their school and/or college. A few days of preparation is good enough to score the benchmark. The problem lies in drafting, structuring, tailoring and reviewing the SOP and CV. The entire labour lies in presenting a SOP and CV that can stand out and catch the eye of the University who is screening thousands of such equally good and well written SOPs and CVs. However, the procedure keeps on evolving and students are advised to read the updated procedure and policy before applying to the law school.
One can choose a particular area of expertise which is taught by leading practitioner(s) in that field. The advantage of being taught by such Professors/Practitioners, who are considered authorities in their fields of law, is to provide the student with root information along with innovative and problem solving methods with a focus on a comparative and international outlook.
At King's College, the LL.M program offers a wide range of modules that enables the student to grasp a thorough knowledge of the increasingly important areas of law and their concepts and application. King's College London is a place which is inspired and instructions are imparted by leading experts and the student receives outstanding cultural, research and career opportunities in the very heart of London.
Which one would you say is better – LL.M from abroad or from India?
Well, that's a matter of personal choice coupled with the budget of the student. One of the key reasons for me to pursue LL.M. abroad was its duration of one year. Now, many leading Colleges in India are offering LL.M. programmes of one year. Since this duration gap is bridged, the second question that comes to mind is the quality of education and the expenses for pursuing such a course from India or abroad. Undoubtedly, going abroad is more expensive because of the high College Fee, rent for accommodation and living expenses. The student needs to choose the university wisely depending on multiple factors like the area of specialisation, the professors imparting the specialised knowledge, the university ranking and job prospects after completing the course.
I personally believe that any College, which has an intellectually rich faculty, a formative environment and rigorous campus discipline on one hand and is collaborative on the other, together with the student's passion and commitment, is an ideal recipe for success and accomplishment. A graduate from a mediocre college may shine and reach the pinnacle of his profession while a student from a leading college may find it tough to earn even a comfortable living. It all depends on how the student capitalises on the given opportunities during the course and develops himself as a professional. Of course, learning in a good educational institution and from good faculty do have their impact.
Please share your experience working with Justice R.C. Lahoti, Former Chief Justice of India.
Learning from, and working with, a living legend is a dream come true. I had the golden opportunity to work with him, on various arbitration and opinion matters, after his retirement as the Chief Justice of India. I have not only learnt the art of advocacy but also lessons of life from him. Success in your profession gives name and power but the qualities of character give a good name and reputation. A gentleman professional is respected and remembered. Such success can be reached by different paths but not by changing paths along the way. According to him, reading spiritual, motivational, inspirational books and biographies/autobiographies is an essential source to augment the knowledge and improvise one's own personality.
As a student and then in the early years of my professional career, I had the opportunity of living with Justice Lahoti as a family member. I have closely watched his routine and working style. Working and reading are his passion. He reads a lot, both literature and law. He is an early riser. From the morning till late in the evening, he is busy studying, preparing for arbitration matters which are coming up, dictating orders and awards, and checking and reviewing the dictation well before circulating the same to fellow arbitrators and parties. He has earned recognition for his oration. His speeches and social lectures, cultural and educational event are also prepared by him in advance. The lessons which I have learnt from him are: (1) work is worship; (2) it is never too late to learn; and (3) if you have accepted an assignment, put your heart into it; never compromise on anything less than the best.
What are the basics of a legal notice and how can one learn to draft one?
A Legal Notice is the first step to set the civil justice system into motion. Drafting a legal notice is an art and needs the same skill as drafting a suit. It demands legal knowledge, expertise and experience. You need to understand the entire factual background, evidence in hand, the need of the client and the law(s) involved. Once this preparation is done, then the lawyer must proceed to draft the legal notice. A notice is a way which lays down the foundation for future attacks or defence. The tenor and tone of the notice should be proper – not too aggressive. A properly drafted Legal Notice or its reply can avoid litigation or the same could help the parties settle the matter through mediation at a pre-litigation stage or can assist the court in adjudicating the matter. On this subject, one of the must-have books for every lawyer is Mogha's Law of Pleadings in India.
How did you decide to specialize in International Commercial Law and IPR?
In this growing economy, it is indispensable to keep abreast with latest developments in  financial and commercial law to deal with the changing market conditions. Needless to say, to practice law in the corporate and commercial markets today demands niche and specialist knowledge, robust common sense, analytical and problem solving skills with the ability to deliver pragmatic solutions to the clients. Moreover, LL.M. in International Commercial Law provides an impetus for developing the ability to understand, analyse, and solve complex and unprecedented problems. In a corporate and commercial environment, a close proximity with leading legal systems is sine qua non which can be gained by pursuing specialisation course(s). Specialization in IPR was out of sheer interest. I was awarded the Microsoft IPR Scholarship during my graduation for authoring an article on copyrights. Thereafter, I studied an Advance Course on Copyrights and Trademarks from the World Intellectual Property Rights Organisation (WIPO). Pursuant thereto, WIPO had offered me a full scholarship to pursue a 2-year course in Specialisation in IPR from the University of South Africa (UNISA) and WIPO which I completed in the year 2011.
The knowledge gathered from these specialised courses is immensely helpful in advising clients, and drafting commercial contracts.
Describe your experience at Luthra&Luthra Law Offices. What led you to shift from the corporate sector to Independent law practice?
Luthra and Luthra had provided me with an action packed litigation experience, be it 2G or Defence Scam, from heavy stake commercial arbitrations to high profile telecom litigation. Under the able guidance of Mr.Rajeev Luthra, Mr.H.S. 'Bobby' Chandhoke, Mr. Siddhartha Datta and Mr. Manu Yadav, I sailed smoothly through the pressures of strenuous and complex litigation. Irrespective of such work pressure, the environment in the firm was always conducive, cordial and friendly. I have made many friends for life at this place and learnt many lessons of professionalism and client interaction. Indeed, it is a Tier 1 Law Firm which values the work and sincerity of its members and also feels concerned for their life and career.
The Firm gives you the necessary skills and experience to commence an independent legal practise. However, what you would require is to hone your entrepreneurship capabilities. It was a well thought of decision to switch from a leading Law Firm to open up your own firm, though it is a life changing event as it comes with much heavier responsibilities which are all on your shoulders. One of the major advantages of going independent is that there are more opportunities to appear and argue the matters yourself before the Court/Tribunal and make yourself a brand. Such an opportunity is rare in leading law firms where there is a tendency to engage senior advocates even for simple issue(s).  Moreover, in an independent practise, you tend to handle more clients simultaneously unlike in a firm where you would be assigned limited matters/clients. Undoubtedly, there is more flexibility in an independent practise as compared to working in a firm. You are the master of your own time and have the choice of choosing the matters to involve yourself. However, in the initial years of practice, you tend to do whatever comes your way to sustain a living. Once you are established, then you have an option to do or refuse to do certain matters or develop a specialised area of practice.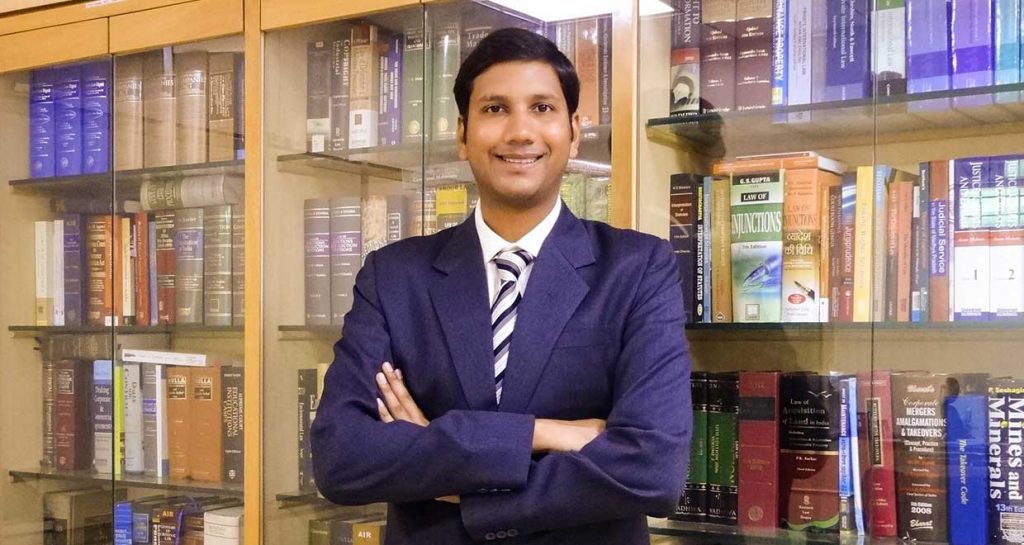 What do you think are the biggest hurdles and challenges in the early days of independent practice?
One of the biggest hurdles, in setting up your own independent practice, is to have an office, with the amenities and library, preferably near the Court Complex. The purpose of having an office close to the court would be to ensure that you reach the court on time and travel time is minimised so that you can use that time in more productive and meaningful work. The next step is to pitch yourself by informing your friends, acquaintances and your professional colleagues that you have started your own independent practice and your services are now available for private clients. Then, hiring a suitable clerk who has reasonable knowledge of court procedures and filings.
Establishing your own brand, among the clients and court-rooms, is the foremost real task. An independent practice encompasses not only getting new clients but also retaining them and recover your outstanding fees from them. It is a challenge in itself. A lot of productive time is wasted in recovering the professional fee which is also important or else, your labour is wasted. Another hurdle is running around different courts and forums for the matters listed on the same day. To overcome this hurdle, the only possible solution is to engage competent junior lawyer(s) who are willing to prepare and argue the matter, if the need arises, before the court.
What would be your message to our readers?
There are ample opportunities for every lawyer and youngster who should strive for such opportunities and excel. The profession offers humongous prospects for those who are willing to sacrifice their comfort and leave their complacency to make their mark in this field. Due to the changing economy, the chances of young lawyers are enhanced as new chambers are being opened up or existing chambers are merging resulting in larger clientele, bigger premises and pooling of resources such as libraries. These chambers are looking for enterprising younger lawyers who can whole-heartedly devote their expertise and time for productive, qualitative and quantitative work.
However, youngsters are advised to do their research on such chambers/firms, make enquiry into the status of the lawyers/partners of the chamber/firm and the kind and amount of work they are handling. Some of these chambers may not offer good prospects. For those who are looking forward to litigation practise, it is indispensable for them to join such chambers which have matters regularly before the courts/tribunals so that they can gain experience in court crafts and the art of advocacy from their seniors apart from learning necessary drafting knowledge, the art of cross-examination and the art of addressing judges.
After choosing the right chamber/firm, the next step is to enhance the ability to communicate.  The objective is to make the Judge understand the case. Youngsters should practice speaking up clearly with modulation. Simultaneously, they should also be able to present the case to the Court/Forum lucidly and with brevity in a humble way, eschewing irrelevant facts and irrelevant arguments.  Undoubtedly, courtesy towards the Judge and court manners, including wearing clean and presentable robes, are of paramount significance.