Abhishek Sudhir graduated from The University of Birmingham in 2008 and went on to pursue an LL.M at the University College of London. While there, he pursued Civil Litigation, Jurisprudence, Intellectual Property Law, and Company Law as a part of his general LL.M. His British legal education ended with a BPTC for procedural training in 2011 to appear before a Court in the English system.
Having returned to India, he pursued academia and teaching at Jindal Global Law School as among the student's favorite professor. Following his departure from the same, he was recruited as the Dean for IFIM Law College in Bangalore. He has also published on a wide variety of topics and was called upon to deposed before the Parliamentary Standing Committee on Law and Justice on the Judicial Appointments Bill.
In his interview, he talks about;
What drove him to pursue the profession
His experience with a legal education in the UK
The differences between the two systems and the teaching styles
His journey as a law student, and subsequently as a barrister
The necessary traits and qualities required by legal professionals and law students today
How would you like to introduce yourself to our readers?
Well, I'm 29 years old. I currently serve as Dean at IFIM Law College which is located in my hometown and India's IT capital Bangalore. I hold three degrees in law, all from the United Kingdom. I am a Barrister from Gray's Inn, London and I am also enrolled with the Karnataka State Bar Council as an Advocate. I am a freelance journalist and write most often for Scroll, an online news publication. I follow/support the Indian cricket team and Arsenal, two entities that have caused me a significant amount of pain and suffering over the years!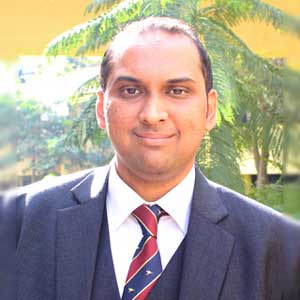 Tell us about your childhood and pre-college life. Was it your lifelong dream to be in the legal profession?
I had a very unconventional childhood. I was raised by my maternal grandfather, who was and continues to be a source of immense support. I was obsessed with cricket and made it my life's mission to play for India one day, quite an unrealistic dream that my grandfather supported by sending me to yearlong coaching camps for about 6-7 years. When I was about 14, I gave up on this ambition as I was nowhere close to making it and decided to "grow up".
Around this time I fell in love with "The Practice", a popular American TV show that you could say was the "Suits" of my generation. The Practice, unlike Suits which has nothing to do with the law, delved into the intricacies of being a trial lawyer in the United States. The handling of the rules of evidence, the art of cross-examination and its depiction of criminal trials floored me. The cast was brilliant and they just looked so cool when they all walked the corridors of the courtroom in their fancy suits. It was the swagger associated with being a lawyer, at least in popular culture, which drew me to the profession.
Your legal journey started in 2005 and that too from a foreign law school. Why did you choose a foreign law school over national law schools?
The answer is very simple: I did not make it to any of the national law schools! Those days there was no CLAT, there were only five national law schools and you had to write individual entrance tests. I prepared for the exam with a friend of mine from school, but both of us were lackadaisical in our approach to the exams. The difference was that he was among the top 5 ranks in both the NLS Bangalore and NALSAR exams, while I was nowhere close to him.
Not making it to one of the national law schools took its toll on me and I felt I had to prove that I belonged, that I was good enough, and not making it was just an aberration. I chose the University of Birmingham to do a 3-year LL.B for two principal reasons: first, they gave me a generous scholarship, and second, it was recognised by the Bar Council of India. So I started out in 2005 to redeem myself for the poor performance in the entrance tests, by leaving home at the age of 19 and starting afresh. It was a life-changing decision and it paid off handsomely.
How is the curriculum of a foreign law school different from an Indian one?
That's a slightly tricky question to answer as there is no uniformity in curriculum design in Indian law schools. If I were to compare the approach to curriculum design at a State University with that adopted at an English law school, I would say there is quite a huge difference. For starters, English law schools do not teach any procedural subjects. They focus entirely on substantive law, as there are separate professional courses [Legal Practice Course (LPC) for those who want become solicitors and the Bar Professional Training Course (BPTC) for those who want to become barristers] that teach procedural law.
Another stark difference is the emphasis on reading articles and papers written in academic journals as opposed to merely focusing on the sections in any given Act or chapters in a textbook. One further area of divergence is the minimal amount of time allocated to in-class teaching. In-class lectures are usually delivered to 100-150 students at a time. This is always followed up with tutorials where students, in groups of 10 to 15, are expected to engage with a hypothetical problem based on the in-class lecture. These tutorials are about an hour long and are usually conducted by PhD or post-doctoral students.
There is no concept of rote learning at a foreign law school and the approach is very much centered on directed learning. The expectation is that the student will come prepared to class. That being said, no one (including the lecturers and tutors) cares if you do not do the required reading. The student is treated as a responsible adult and it is this ethos that is typified in the curriculum design.
Tell us briefly about your law school experience.
I attended three different law schools during my time in the U.K., but I would like to dwell on the three years I spent doing an LL.B at the University of Birmingham, which is one of England's older centres of higher learning. The first year I was like a fish out of water as I was studying complex subjects like Jurisprudence and Land Law. In my first semester I was hauled up for plagiarism; I simply did not know what a citation was and I did not have the ability to construct an argument of my own. I remember getting 38 out of 100 in my very first research paper and failing European Union law by a couple of marks; those were trying times.
In my first year I worked several part-time jobs, went out most nights and hardly ever went to class. I changed my lifestyle completely and this bore dividends as my results started to pick up in the second year. I went from getting an upper second (second class) to getting an upper first (first class) in all my subjects. This trend continued into my third year and I got a first (distinction) in every subject. I was awarded a distinction in the dissertation on Hindu Law that I wrote in my final year and this gave me immense satisfaction. I had come a long way from not knowing what plagiarism was.
The credit for my transformation goes not to me or any professor, but to the structures in place at the University. England's higher education system, central to which is the curriculum design, is geared to ensure that a diligent student succeeds and is given every possible opportunity to excel. It's quite simple really: work hard or fall by the wayside.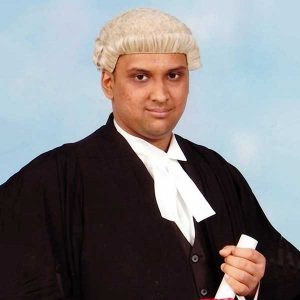 Where did you pursue your LL.M from? What considerations should one keep in mind before deciding whether and where to do an LL.M?
I had LL.M offers from the University of Warwick and University College London (UCL). At the time, Dr. Upendra Baxi was teaching at Warwick and this was a huge attraction. Nevertheless I chose UCL, primarily because it had a richer history and pedigree than Warwick, in addition to being located in the legal capital of the world, London. UCL also had a much bigger selection of subjects to choose from, with faculty from Oxford, King's College and Cambridge teaching on the LL.M as visiting professors.
The standard piece of advice people give LL.M aspirants is "make sure you are clear about which area you want to specialize in and chose the University that excels in your chosen area". I disagree with this line of thought.
If you have completed 5 years of legal study in India, then doing an LL.M from the U.K. or any foreign University is likely to be a completely new and alien experience. While I had three years in the U.K. before doing an LL.M, most students from India are thrown into the deep end within a few days of starting the LL.M. So it's really important that you pick a University that has a track record of taking in Indian students and helping them acclimatize. Some Universities that come to mind are Warwick, King's College, UCL, Cardiff, National University of Singapore, George Washington,  and NYU in the United States.
Also, choose a General LL.M as it will give you the flexibility to study a wide array of subjects. Unless you're from the top 5 NLU's, it is unlikely that you have been exposed to Anglo-American teaching pedagogy and studying diverse subjects will give you much more exposure then studying four subjects dealing only with intellectual property or corporate law.
After completing your education, you qualified as a Barrister-at-law. Tell us about the procedure and your experience.
Becoming a Barrister was the fulfillment of a childhood fantasy. History was my favourite subject in school and I really enjoyed studying about the freedom movement. Some of the titans of India's struggle for freedom, like Nehru, Gandhi, Jinnah and Sardar Patel were all Barristers. So I wanted to be one too! It seems quite silly now, but about a decade ago it was a real ambition of mine.
In 2005, I decided to become a student-member of Gray's Inn. Each aspiring Barrister must belong to an Inn, which is essentially his professional home and "dine" at the Inn 12 times. Historically, members of each Inn ate together, lived on the grounds of the Inn and, most importantly, worked together. I chose Gray's as it is the smallest of the four Inns. Ambedkar, constitutional scholar K.T. Shah, former Chief Justice A.N. Ray and former Speaker of the Lok Sabha Somnath Chatterjee were all members of Gray's Inn.
In addition to becoming a member of the Inn, I enrolled in the Bar Professional Training Course (BPTC), which is a rigorous diploma programme that one has to complete before being "called" to the Bar. The BPTC was a once in a lifetime experience, as I was trained for countless hours in advocacy, negotiation, client counseling, examination-in-chief and cross-examination of witnesses. In July 2011, a ceremony was held at the Hall in Gray's Inn, where I was "published" Barrister. My name appeared in The Times the next day. It was really special.
What kinds of cases were mainly seen in the courts of England and what was your main area of practice there? What, if any, are the differences between England and India's judicial system?
My first job in England saw me working for a firm that dealt with civil litigation. Most of the cases concerned personal injury, the proverbial "slip and fall" cases. I then moved on to work for pro bono organisations that helped individuals who had court hearings but did not have legal representation. I got to take part in proceedings before the Queen's Bench (High Court) and the Court of Appeal. Finally, I represented clients before the Social Security and Employment Tribunals as a trainee Barrister.
Believe it or not, the common man in India has far greater access to legal representation than people in England. Litigation costs are unbelievably high and lawyers lack the human touch. Individuals who do not have the resources generally don't get their day in court and are at the mercy of the legal aid authority. That being said, once you do get your day in court in England, you are more or less guaranteed a timely outcome. The overhaul of the Civil Procedure Rules in England has ensured this, whereas we in India, with our archaic and broken Code of Civil Procedure, 1908, continue to move at a snail's pace.
After around 6-7 years you came back to India to pursue you a career in legal academia. Was it pre-planned or was there some other reason?
Coming back to India was pre-planned. I always wanted to practice in India. In January 2012, I passed a set of qualifying exams conducted by the Bar Council of India for people like me who were Indian nationals with foreign law degrees. In June 2012, I was enrolled as an Advocate, but due to some health issues my career had to take a backseat for almost 2 years. In January 2014, I joined the Jindal Global Law School (JGLS) as a research associate and was promoted to assistant professor in three months. It turned out to be the most rewarding experience of my career thus far, with great highs and some lows.
You have deposed before the Parliamentary Standing Committee on Law and Justice on the Judicial Appointments Bill. Tell us about your experience.
Being given an opportunity to depose before the Committee restored my faith in Indian democracy. I wrote a 20 page memo to the Committee, with suggestions on how they could improve the functioning of the proposed National Judicial Appointments Commission. I appeared before the Committee and had the opportunity to interact with the likes of Ram Vilas Paswan, who I must say is one of the most articulate politicians I have come across. The Chairman of the Committee sought me out after the proceedings and complimented me on my performance. It's an experience that I look back on very fondly.
You have various publications in academic journals and news organizations. What skills should one develop to write good research papers and articles?
The only way you can become a better writer is by writing continuously. If you think it, write about it. And make sure you get published. Only when you publish can you gauge what the wider world thinks of your writing, as feedback is invaluable. I write an email with the same amount of thought and effort that I put into writing an article for Scroll or The Hindu. Everything you write should pay homage to the printed word, which is a thing of beauty. Even when I use Whatsapp, I craft my messages carefully!
You have recently been appointed Dean at IFIM Law College. Tell us about your plans for the law school going forward.
I am trying to implement everything I learnt in the U.K. at IFIM Law College with the support and guidance of the founder Mr. Sanjay Padode and the Principal Dr. Venugopal. Two things distinguish IFIM Law College are our emphasis on mooting from the first year itself and obtaining internships for each one of our students. We have developed a vibrant mooting culture, and each of our students has taken part in domestic and international moots. We have been able to obtain internships for almost all of our students four weeks before the start of the internship cycle.
All in all IFIM Law College will be a student-centric law school. If they don't grow, we don't grow. So we will do everything in our power to ensure that our students develop into holistic, employable and socially responsible legal professionals. Being given the opportunity to setup a law school from scratch is a rare privilege in itself, but being given such a chance at the age of 29 is a rarity. I want to repay the faith the management has shown in me by making IFIM a prime destination for legal education.
You have handled both litigation and teaching. Which one is more challenging and interesting?
Litigation, in India at least, is a game of chess, with its adjournments and stalling tactics. Teaching is outcome-oriented and your performance is measured by how your students perform academically. While in litigation you are often dealing with one or two judges at the most; as a teacher you are dealing with hundreds of students, with varied backgrounds and learning needs. As a teacher, you need to satisfy a lay audience of people in their teens to their early twenties, each with their own idiosyncrasies and moods. Throw in the thankless job of being the Principal, Dean or Director along with teaching responsibilities and litigation starts looking a little easier.
What advice would you like to give to our readers?
No advice. I would like to share my favourite quote with them: "You must go on, I can't go on, I'll go on."- Samuel Beckett.