This interview has been published by Priyanka Karwa and The SuperLawyer Team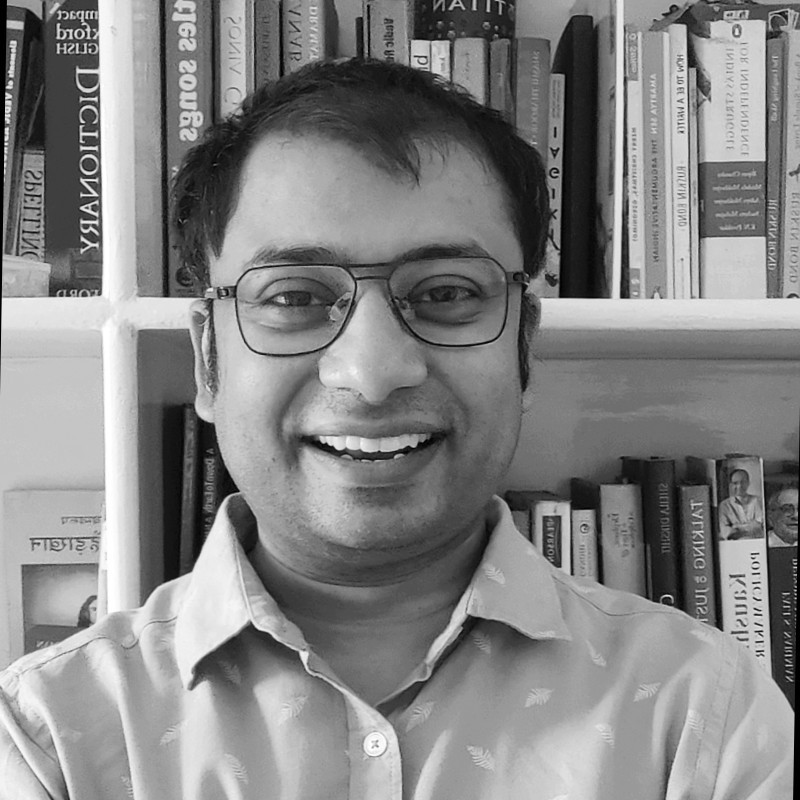 Rohit, your journey from the chambers of Mr. Anand Grover to representing major players like Google and Snapchat is truly remarkable. Can you take us through a memorable moment in your career that shaped your approach to the legal profession?
My journey has been a roller coaster ride, full of ups and downs, making it hard to recall. As a first generation lawyer getting a first job was very difficult. However, in 2013, I joined Anand Grover as a fresh law graduate. I got this job primarily because of my graduation in Life Science and not because of law. When I joined his chamber he was representing generic pharmaceutical companies before the IPAB and High Court in matters related to pre-grant patent oppositions and compulsory licences. My job at his chamber was related to finding the prior art of a contentious patent application thus the focus was more on researching chemical compounds of the drugs and tried to simplify enough to submit before courts, during this period I worked on many important drugs like Nexavar (Compulsory Licences case) and Sofosbuvir. After leaving his chamber in 2014 I joined MKSS (Mazdoor Kisan Shakti Sangathan) as a fellow where my job was focused on representing indigent litigants and groups on right based litigation related to NREGA, RTI, panchayat elections etc. This gave me the opportunity to work with two very good lawyers, Senior Advocate Prashanto Chandra Sen and Dr Yug Mohit Chaudhary, I learnt a lot from both of them. Yug is known for his work on Death Penalty cases and thus appeared with him in several death row cases.
Later, in 2015 I joined Advocate-on-Record Chirag M Shroff and then joined the excellent chambers of Mr Ramesh Singh Senior Advocate, an outstanding corporate lawyer, where I had the opportunity of assisting him in various arbitration and commercial cases. I learnt the art of articulation and gained confidence in handling complex legal issues from Mr Singh. It was the most significant period of my career, however I had to take a break due to some inevitable things at home and later in 2017 started my own practice. It was a very tough period with no or low monetary gains.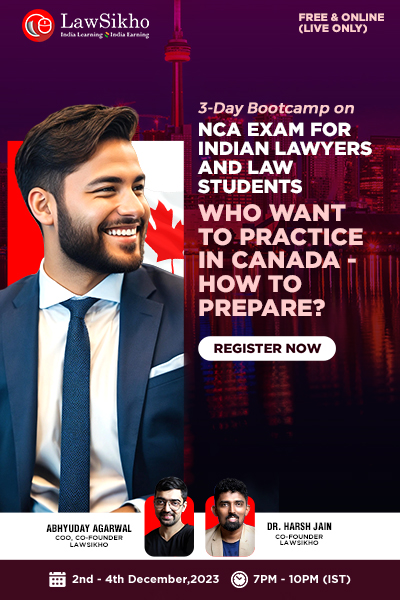 In 2019, a recruiter approached me to interview with Bytedance. After a few rounds, I was hired, and the rest is history. Bytedance, the parent company of TikTok, and it was the most challenging job so far for me. When I joined TikTok was facing regulatory issues and it also was a time when intermediary liabilities and content regulation laws were also developing in India, and as a pioneer in short video format with tendency to become viral TikTok faced many challenges and court cases related to bad content on platform, however, these challenges provided me avenues to learn on the job and grow as as lawyer and as an individual too. Google and Snapchat were settled and very slow companies and hardly a challenging situation occurred when I was there. Now after resigning from my corporate job I am back to pursue my career as a litigating lawyer, I cleared the AoR exam this year and practising primarily before the Supreme Court.
We often see lawyers in the courtroom, but what's something about the legal profession that people might not know? Any behind-the-scenes aspect or interesting anecdote you'd like to share?
Lawyers in the courtrooms come with huge preparation, background study and efforts of many people involved. In 2019 I got an opportunity to represent the plaintiff in a suit for injunction filed before Bombay High Court against Ayushmann Khurana, the allegations of the plaintiff were that he had stolen his story and made a film called Bala. We had strong evidence to prove the allegations before the court, and his lawyer did not file any convincing reply in initial hearings and somehow we managed to convince the judge for personal appearance of Mr Khurana, however, after several requests made by his lawyer the court dispensed his personal appearance, but it was an exciting day for us in the court, my associate and junior were especially happy in hope to see the glimpse of the bollywood star.
You've been deeply involved in shaping content policies and legal strategies for social media platforms. With your background, what advice would you give to someone trying to navigate the fine line between freedom of expression and responsible content moderation in the digital age?
Social media is a powerful medium to communicate. After notification of Intermediary guidelines and digital media code 2021, social media companies are using AI tools and human moderators to curb the obscene and pornographic material however real challenges are related to political speeches and dissent voices, such content shall be dealt with utmost caution and platforms shall not remove any content that does not breach the Article 19 (2) of the Constitution of India, similarly MEITY shall also exercise its power under section 69 A of IT Act 2000 in rare cases and not as a normal routine. As a society we should aim at making the internet safe and secure for everyone.
In India the main problems is that some think tanks are over romanticising the "safe harbour" protection and wrongly interpreting the intermediary liabilities. Such protection cannot be granted or taken away by the statute as many policy practitioners and lawmakers think, it's just an affirmative defence against the liabilities of the platform and only the court can use it to punish or protect the platforms against any liability. Therefore, I believe that facets of freedom of speech and expressions shall be dealt within the ambit of Article 19 (1)(a) read with Article 19(2).
You've navigated through roles as Legal Counsel for Snapchat, Google, and Bytedance, offering you a front-row seat to the tech industry's evolution. What's the most fascinating or unexpected aspect of tech law that you've encountered, and how do you stay ahead in a field that's constantly evolving?
While at TikTok I encountered many unexpected and complex legal issues. Most fascinating issues were related to content crawling wherein TikTok content was crawled by competitor apps and they started monetizing it. However, TikTok had a state of art watermarking system on its content that helped the TikTok team to identify its content on other platforms and enforce its legal rights. During Google days most challenging work was related to revenge porn, as per Intermediary Guidelines 2021 platforms have an obligation to remove such content within 24 hours hence, sometimes I had to work beyond office hours to help the trust and safety team to remove content within time. Social Media and new age platforms are posing a new threat towards user safety, issues like deep fakes, AI generative and application of virtual currency in online gaming are some matters that need urgent attention.
Your educational journey includes a diverse set of courses, including a recent one on Fintech. How do these ongoing learning experiences contribute to your legal expertise, and is there a specific area of law or topic that you're currently excited to explore further?
I am a big fan of MOOCs and distance learning courses. I feel that once we complete LLB, we do not need a master degree especially when we want to be in litigation, therefore I did not want to waste time and money in doing LLM hence, opted for distance learning specialised programs like Fintech, Media Law, CopyrightX etc. These courses played a significant role in getting jobs and recognition. Presently, I am quite fascinated with the changes happening in corporate governance and ESG regulations, and I am excited to explore this area and consider doing specialised training.
Your international exposure is quite impressive. How has your experience with diverse legal systems influenced your approach to cases in India? Any notable contrasts or lessons learned?
I was fortunate to work closely with lawyers from different countries. When TikTok was banned in India I was asked to support other jurisdictions like the UK, Israel and Sri Lanka, whereas while at Google I was responsible for west Asia litigation and worked with law firms of Pakistan and Bangladesh. Among all these, the best learning experience was with Israeli law firm Fischer Behar Chen Well Orion & Co (FBC) . I was very impressed with their drafting skills. Their team was trained to draft the long brief in a few pages in simple and plain English, a skill which Indian lawyers lack. Now, I am an Advocate-on-Record and I am trying to follow the learning from FBC.
We've covered your legal prowess, but what's a hobby or interest you turn to when you're not immersed in the world of law and litigation? Any hidden talents or passion projects you'd like to share?
When I am not in court, I like to go to the local market and eat street food, I also spend some time with my plants and I also have interest in collecting samples of leaves from different locations after drying them. I make herbarium.
With your background in Intellectual Property Rights and technology law, what's a piece of legal advice you find yourself frequently sharing with friends, family or upcoming generation, especially in today's digital age?
I usually advise my colleagues and friends to understand your client's business before providing legal advice, to remain quiet and let your client speak more during meetings. I feel that all lawyers are competent to advise but there are very few lawyers who understand the business of the clients. Once we understand the business it will become easy to advise the clients. In today's competitive world, start ups are coming with disruptive technologies and products, and if we do not understand their product and business properly, we may not be able to advise our client properly
Get in touch with Rohit Kumar –