This interview has been published by Priyanka Karwa and The SuperLawyer Team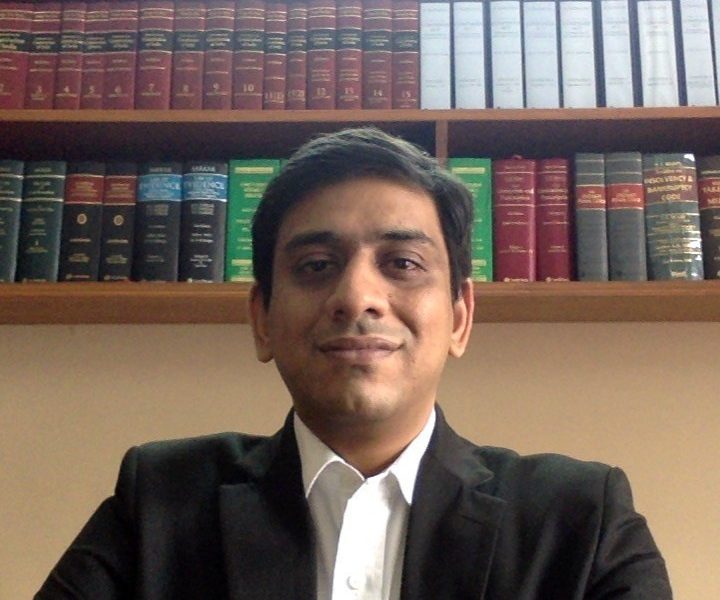 Can you tell us about your educational background and how you ended up pursuing a career in law with a specialization in Business Law?
I have done my schooling from New Delhi then I joined NLU Jodhpur after clearing their entrance examination in 2007. That time there was no CLAT examination and each college had their own individual entrance exams. I decided to pursue Business Law Hons because at that time NLU Jodhpur was offering in unique degree of BBA.,LLB (Business Law) Hons which was not given by any other college and since I wanted to pursue commercial law/ commercial litigation, I proceeded with specialisation in Business Law.
What inspired you to focus on corporate advisory, commercial disputes, and various areas of law such as legal metrology, and insolvency and bankruptcy law?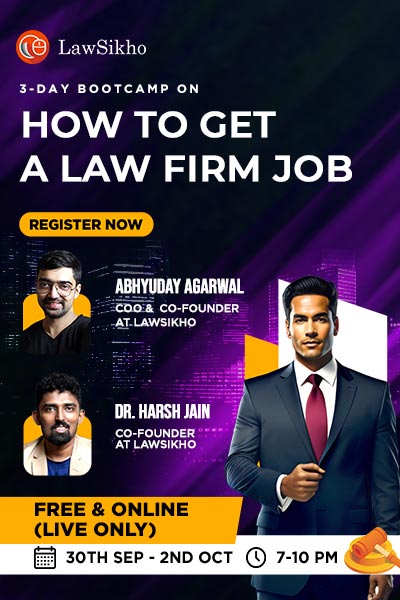 My initial days after graduation led to focus on these areas. Immediately after graduation, I joined a law firm and was with a senior advocate who had a substantial amount of commercial litigation work. That acted as a base for my practice and thereafter, I was fortunate enough to get associated with Clients who required advisory services in Legal Metrology and IBC Laws.
Could you share some highlights from your work experience over the past 10 years, particularly your involvement with the Supreme Court of India, Delhi High Court, and various tribunals?
Every court has a different learning experience and in the past 10 years, I have worked on a variety of matters including some constitutional law matters, commercial litigations as well as niche areas of law. I believe everyone should practice litigation for some year even if they eventually decide the pursue corporate law practice. It is in the courts that you understand completely how clauses are interpreted and how the law (through judgments) is laid down. I believe any lawyer should experience such things before moving into specialisation.
As the Managing Partner of a full-service law firm, GnS Legal LLP, how do you manage the diverse range of legal services provided by your firm?
I am fortunate enough to have had the opportunity to open a law firm with people who were my friends for a long time. Because of the ease and comfort, due to knowing each other for a long time, we have been able to divide the areas of law firm management. Each partner handles a particular aspect of managing the firm and for issues requiring the involvement of all partners, we generally make a consensus and operate accordingly.
What are some of the challenges you face in litigations at the Debt Recovery Tribunal and insolvency proceedings before the NCLT and NCALT?
When IBC was introduced, NCLT and NCLAT were functioning really well and cases were getting adjudicated upon at a very fast pace. Unfortunately, now due to a number of factors including but not limited to limited benches, increase in number of case and specially interim applications and also no adherence to timelines prescribed under the IBC, NCLT and NCLAT have slowly become like DRT/ DRAT. Cases for pending since long with no final decision in slight. In one of my cases, CIRP was initiated in the year 2018, COC passed the resolution plan in April 2020, however, till date the case is pending before the LD. NCLT for hearing and approval of the plan.
As part of your practice, you advise clients on commercial transactions and fundraising strategies. What are some key considerations and legal aspects that clients should keep in mind in these areas?
Everyone should realise that the cost of non compliance is much higher than cost incurred in legal compliance. Our country is moving towards highly regulated businesses and therefore, it is important for everyone to take proper legal advice wherever necessary.
Lastly, what advice would you give to fresh graduates who are considering a career in law, particularly in the areas of business law and corporate advisory?
I would like to say, internships are very important both from a learning perspective as well as building early contacts in the professional world. One has to be patient irrespective of the practice they decide to pursue, be it a law firm or joining a litigation chamber. Young graduates should not be in a hurry to go independent, and I personally believe one should work at different offices/ firms/ chambers for atleast 6-7 years before going independent. This is important to make sure you have enough experience before directly advising the Clients.
In litigation, having a good mentor is very important and if you find a good mentor, make sure to spend a reasonable amount of time in their office.
Get in touch with Abhay Pratap Singh-