This interview has been published by Priyanka Karwa and The SuperLawyer Team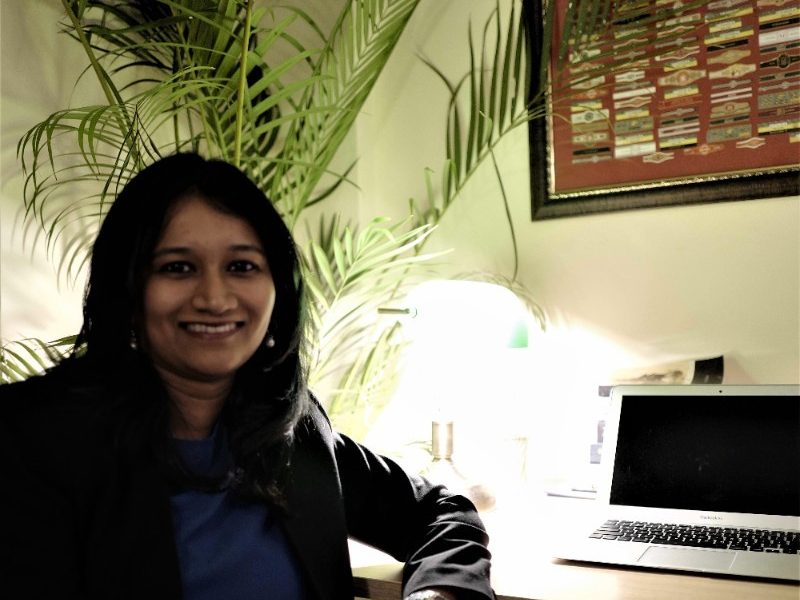 Ma'am, can you tell us about your journey and how you ended up pursuing a career in law, particularly in the corporate and commercial sector?

I was born and raised in Pune for the most part. Law just happened – I guess I owe it to the great institution in Pune – ILS Law College. I pursued CS and piano from Trinity College, London through school and college.
Through college years, I kept hearing that the legal profession is not for Pune, unless you know the local language well and want to pursue real estate law. I had an interest in business laws and had my eyes set on corporate. Bajaj Allianz was my first corporate job and after that, I moved to Suzlon Energy Limited at their corporate headquarters in Pune.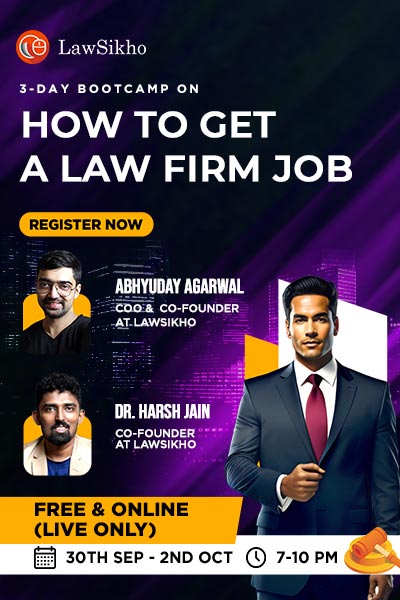 In the formative years of my career, I focussed on contracts, business risks and mitigation, and learnt that the key to understanding and working on a transaction is to "join the dots" factually and legally. Being in an in-house role, one can contribute effectively as a lawyer, once you understand the business. I worked extensively with cross functional teams and gained experience across the entire wind and solar industry value chain – right from IPR to supply chain management to project sales and execution, operations and maintenance. I also had the opportunity to work on some great corporate and cross border transactions and worked with some great professionals across the renewable industry as well as law firms.
With over 16 years of experience in law firms and in-house roles, what have been the highlights of your career so far? Could you share some key assignments or projects that you have worked on?
Well, there are many such assignments, but to name a few that come to my mind right now – once I was negotiating a supply contract with a supplier in Germany. Their lawyer refused to reason on any point, since he came with a "legal rule book". There was no ability to negotiate with the lawyer at all, and the next round of negotiations happened with their business team – and we had very constructive discussions thereafter. This is why I always feel that we can't just be lawyers without a business understanding, as it's not efficient at all. I also enjoyed discussing litigation strategy with international counsels and negotiating settlements for the company. One of my most exciting negotiations was with a Spanish entity who didn't understand a word of English. I was representing an entity that couldn't fulfil their contractual obligations due to business constraints. We used a translator and hours of discussions later we settled a 12 Million Euro claim for a small percentage of it! I also enjoy working on renewable energy project contracts, as one has to factor in various dynamics of these vast projects, bearing in mind their long term impacts.
You have cross-border exposure in various regions such as Europe, USA, UK, Brazil, Middle East, South Africa, Australia, Israel, and Southeast Asia. How has this global exposure influenced your approach to practicing law, and what challenges and opportunities have you encountered while working across different jurisdictions?
Suzlon gave me a great global exposure, especially in dispute resolution and contract negotiations. It is important to understand the business dynamics, as it helps in negotiating contracts effectively as well as supporting litigations wearing the business-legal hat. This also helped me to achieve many settlements of cross border disputes amicably.
2 years into my professional career, I began travelling abroad and worked across Germany, Netherlands, Spain, UK, USA, Dubai and Singapore to negotiate transactions and support litigation, working with law firms across these regions. As a young lawyer this certainly does give you a high! Working with in-house counsels and law firms across the world also helped me improve my standards and quality of drafting and understanding of various cross border laws and their implications in the Indian context. I also really enjoyed traveling so there was overall learning and professional development on many fronts.
What made you move from an in-house counsel to a law firm in Pune?
Having worked for over 10 years as an in-house counsel, we would keep approaching laws firms outside of Pune for legal support. There seemed to be a void for good corporate law firms in Pune. Back in 2017, Pune corporates were expanding, the IT business was thriving, manufacturing set up was expanding in and around Pune, many foreign companies were setting up shop in Pune and the foreign investments were certainly boosting Pune's economy. This is what made me explore opportunities to set up a law firm practice in Pune, and I soon joined Solomon & Co., to set up their Pune practice.
What according to you is the difference between an in-house legal role and law firm experience?
Work wise, we had quite an extensive and in-depth approach to transactions even as an in-house counsel, so transitioning to a law firm wasn't tough in that sense. What was challenging was developing the practice, in a city like Pune where people were either accustomed to not working with lawyers at all (unless there was a dispute) to only working with Tier A firms for corporate transactions.
Persistence paid and our first retainer mandate was a huge celebration indeed. The second biggest success was when we achieved our targets in Pune the first time.! It was indeed recognition for our hard work, perseverance and the trust our valued clients had instilled in us. It has been over 5 years since we set up the Pune office, and I can say that I have been able to successfully develop a strong corporate and commercial practice in Pune, focusing on corporate advisory, M&A, private equity, joint ventures, collaborations, inbound and outbound investments and commercial contracts. Additionally, as a renewable energy lawyer, I have been supporting several renewable energy companies for Project contracts, procurement and consultancy agreements and technology collaborations for wind and solar energy. So, while we don't focus on any particular industry as such, being in Pune I have been able to develop a strong practice in the renewable energy and automotive sector, and have been working closely with several renowned corporates in Pune.
As a result-driven individual with strong interpersonal skills, communication abilities, and positive work ethics, how do these qualities contribute to your success as a lawyer? How do you leverage these skills to build relationships with clients and achieve their objectives effectively?
I would say that these qualities are very important to be a sound professional. While building the practice in Pune, as much as I was representing the brand of the law firm, I was also representing myself as a brand. This meant that only did I have to go all out to pitch for work, but follow it up by delivering a good work product. I have been consistently supported by a great team of talented lawyers here in Pune, and have tried to imbibe similar qualities in each of them. After all, if the quality of your work is good, you build credibility with your clients, and build your practice at a consistent pace. I guess this has been the driving force behind our growth story!
Lastly, based on your experience and insights gained throughout your career, what advice would you give to fresh graduates or aspiring lawyers who are just starting their journey in the legal field, especially in the corporate and commercial sector?
I feel that young professionals nowadays are very creative and confident, but along with that, I would say the ability to focus and be diligent with each assignment – however small or big it may be, is extremely important. Additionally, for lawyers, the way to provide sound legal advice to my mind is – reading every contract, case or transaction document in detail along with the law and business requirements.
My dad is a retired army officer and he taught me the "never say never attitude". I learnt from him that hard work and maintaining relationships and goodwill is the key to success! And my mum taught me the important quality of "humility". These value systems have guided me throughout my career, to tell a tale of perseverance, patience and hard work. My professional stints have been long term and stable, as success to me is beyond the numbers. 
To the young ones, I'd finally say that the number game is definitely tempting, but it all falls in place at the right time if you have a diligent and persevering outlook. Like they say, "great things come from hard work and perseverance". There are no shortcuts to success!
Get in touch with Jacqueline Aikin-