This interview has been published by Priyanka Karwa and The SuperLawyer Team
Can you tell us about your journey and how you ended up pursuing a career in law? What inspired you to choose this profession?
I belong to the family of lawyers. I am a third generation lawyer. My grandfather Sardar Kuldeep Singh started his practice from Lahore High Court and after 1947 he continued the practice in India. Thereafter my father Mr APS Ahluwalia Sr. advocate started his practice in 1971. Our chamber is almost a hundred years old in the legal profession. In order to continue the legacy I chose to be a lawyer. I qualified LLB in 2004; and after qualifying LLM from Cardiff University, United Kingdom in international corporate laws, I joined JSA in the team of general corporates and capital markets. I did many private equity transactions and IPOs during my three years experience at JSA. But my love for litigation had never ended. I always used to see the working of litigation lawyers at Ahluwalia Chambers that always fascinated me. Someday I had to make a decision to join my family office, to continue and pursue the legacy left behind by my grandfather. So I joined my father's chamber known as Ahluwalia Chambers.
You have extensive experience in various areas of law, including commercial arbitration, corporate commercial and contract law, media-entertainment, property & succession laws, banking and recovery laws, fraud and white-collar crime laws, and constitutional disputes. How did you develop such diverse expertise, and what attracted you to these specific practice areas?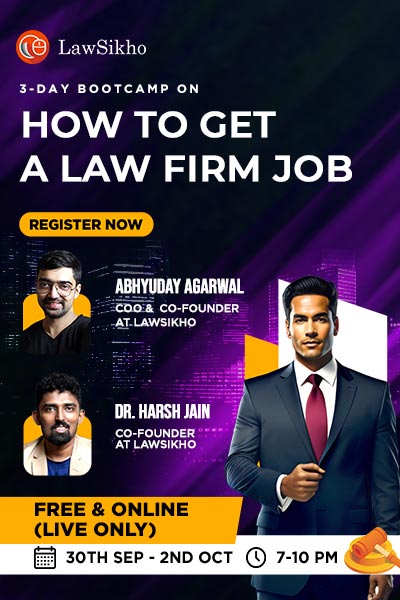 I have almost 19 years of experience at the bar. As a lawyer, I have always learnt that one should never try to focus on a particular subject in the initial stages of practice. With the advantage of joining a family chamber I tried working on every case as and when it was required and it is required. According to me a lawyer is always a student of law who has to learn from everyday experience in the court. Having said that, the lawyer has to look for the opportunity to appear in as many legal issues which helps him build his practice and experience at the Bar. It is this experience by working on various legal issues the judicial mind starts working which is also the building of the court craft.
Throughout your career, you have represented clients in the Hon'ble Supreme Court of India, Delhi High Court, and various tribunals and appellate authorities. Can you share some notable cases or achievements that you are particularly proud of?
According to me every brief on the Advocate's table is important. But at times there are certain cases which are labelled as landmark judgements. This experience is always in the career every practising advocate. This also helps in building a in him/her a true lawyer and a confident practitioner. Some of my noted judgements in which I had been able to get legal points establish as precedents such as Arun & ors. Vs State, NHPC vs. Patel L&T JV, Brig.Dhir vs. Parsvnath Developers Ltd, Aroon Purie vs. OP Bhola & Ors. ; IFCI vs Ceylon Biscuits, Sunil Sikri vs GHPS & Ors., Hargovind vs. State; And few more. But I think that every case has always been very important to me and I always try to put the best of my abilities. As an advocate, I am first officer of the court to assist the court for adjudicating the dispute. It is my duty that I do put the case before the court to achieve the success for my client. We can't be emotional to any brief. To get the justice, an advocate is duty-bound to his client to do justice with his brief.
You have represented a wide range of clients, including statutory bodies, PSUs, private limited companies, and infrastructure companies. How do you approach representing different types of clients with varying legal needs and challenges?
Chamber practice is very different from the corporate firm practice. As a litigation lawyer. We don't approach the client. The clients look for the lawyers suitable to them in the market as per their requirement. I also believe that good work is always recognised in the commercial world. There is always space for everyone but abilities are to be shown. Under the Advocates Act we have many restrictions. Primarily we cannot advertise ourselves so the only way to make yourself recognised in such a huge competitive world is to perform to the best of your abilities and the client will definitely follow. To some extent, networking and word of mouth by friends and existing clients also helps in building up the client base.
As an advocate, you have been involved in high-stakes disputes involving substantial sums of money. Could you share some insights into handling such complex cases and the unique challenges they present?
Every case has unique facts and legal issues involved. Not only that every case has its own line of action irrespective of the stakes involved. The sum of money doesn't matter, what matters is the resolution to the problem. So as an advocate we have to get into the complexity of every dispute with the existing precedents. Without the application of proper law, it is not possible to convince the court. The most difficult challenge arises when the opposite lawyer is a senior advocate. Although it's a learning experience, at the same time, it becomes more challenging to contest against someone who is designated by the court as a judicial expert. Nevertheless, such challenges help in making you a hard-working and laborious lawyer.
Apart from your litigation practice, you also have experience in legal drafting and have several reported judgments to your name. How do you balance the different aspects of your legal practice, and what skills are essential for success in both litigation and legal drafting?
A good drafting skill is inevitable for an advocate. Until and unless he/she doesn't have the skill of putting the case properly in the pleadings, it is not possible for an advocate to put it before the court. Drafting and arguing are related to each other. Both the skills are learnt with the experience. There is no automatic or quick route to it. While preparing the case always remember to refer to the statutory provisions and the settled law. It is very important that a lawyer should be very conscious about each and every fact before preparing the pleadings. At the same time, this experience also helps in drafting, legal opinions, contracts and other legal documents.
You have been recognized for your professionalism, ethics, and pragmatic legal advice. Can you share some strategies or principles that guide your approach to client representation and legal advocacy?
I think it is discipline. I have inculcated discipline while looking at my father; and the ethics he follows in the profession. It is very important that we always follow our respected seniors at the bar. They are the real mentors for the budding lawyers. Their experience guides us to become a good lawyer as well as the officer of the court. It is from that experience, I have learnt that I should always be honest to the client. False promises are always dangerous. Be true to your brief and guide the client within the legal perspective.
Being appointed as amicus curae by the Hon'ble High Court of Delhi and serving as Standing Counsel for Delhi High Court Services Legal Aid Committee, you have been involved in civil and criminal cases from a broader perspective. How has this experience shaped your understanding of the legal system and the role of advocacy in promoting justice?
It is very important as an advocate to serve the society. India is a huge country with various kinds of people in Indian society. As the litigation has become expensive. At times it is difficult for everyone to afford lawyers, especially good lawyers. The legal aid provides legal services at free of cost to the citizens who are not able to afford litigation. While working as a legal aid lawyer, it made me realise the sufferings of the needy. I also got the opportunity to appear in a variety of issues before the Hon'ble High Court. It is the true experience, where you put forth the case without any financial interest and that's the passion needed in you to provide the best of the output. It gives immense satisfaction and of course the appreciation of the court.
As an advocate, it is an honour to be appointed as amicus curae. It is an opportunity for assisting the court as its friend. Any kind of assistance given by the lawyer is always appreciated by the court. So it is important to give the best as Amicus.
Given your vast experience and knowledge in the legal field, what advice would you give to fresh law graduates who are just starting their careers? What key lessons or principles should they keep in mind as they embark on their professional journey?
I have learnt the three important cardinal principles behind the making of a good advocate- knowledge, perseverance and discipline. Success in the legal profession is not overnight. My father always says that the youth of the lawyer is lost on the table. Spend maximum time reading the latest judgements, and update your knowledge. Always prepare the brief well in advance. While entering the court, a lawyer should always be ready with brief. Avoid seeking adjournment because every hearing is an opportunity. Always sit in the courtrooms and attend the court proceedings attentively.
Lawyer needs to have patience in order to establish himself as a litigation lawyer. This might lead to difficult days as well but the passion and sincerity towards the establishment of practice is the only driving factor for a lawyer. It is important that young lawyers should encash every opportunity and should not refuse any brief for the sake of fee.
It is important that a lawyer is socially strong. From the very first day while entering the profession Start working to Develop your goodwill amongst the members of the bar. Young lawyers should be respectful to the seniors and the court because one day you will also become a senior member of the bar.
Lastly, with your involvement in legal conferences and your contributions to various media publications, could you share some insights into the importance of staying engaged with the legal community and sharing knowledge with a broader audience?
Indeed, it's a wonderful experience to share knowledge at conferences, not only that by listening to other speakers we also gain knowledge. Legal conferences also help you be introduced to potential clients. It also helps in building your social network. The client building process is very gradual- out of sight is out of mind. So it is necessary that an advocate continues to show his existence by way of writing articles or attending legal conferences as and when the opportunity is given.
Get in touch with Sukhamrinder P. Singh Ahluwalia-