This interview has been published by  Priyanka Karwa and The SuperLawyer Team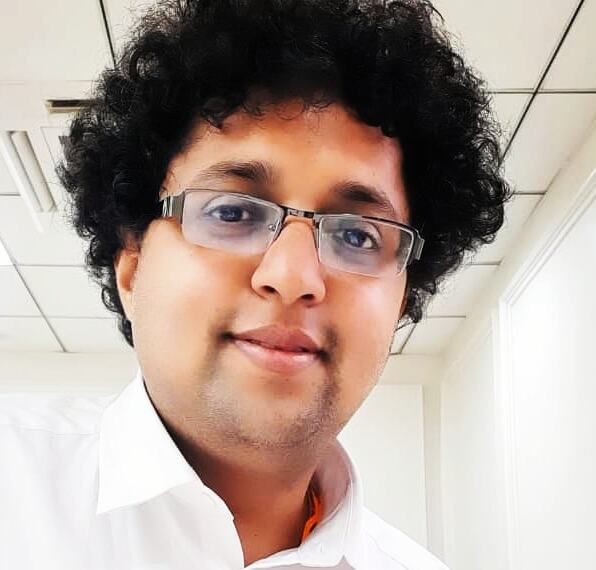 To start the conversation, can you tell us about your journey in the field of law? How did you end up pursuing a career in law, and what motivated you to specialize in business law?
Law fascinated me when I was preparing to give the entrance exam in NLSIU, though I did not clear it I made my decision that I would study law. As far as Business Laws I felt that with changing times where law was not confined to the traditional boundaries and the need for specialization in the areas of commercial and corporate laws a specialization would become helpful.
Could you share your experience of practicing law in the District Courts, Magistrate Courts, and tribunals in Bangalore? What kind of cases did you handle during that time?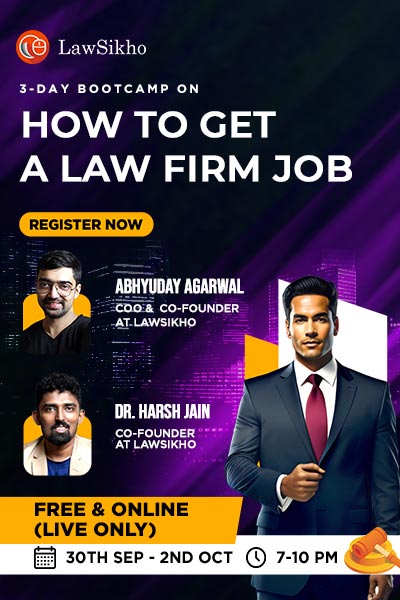 I was fortunate enough to start my practice in a office which had plenty of work in the District Courts, Magistrate Court, and tribunals everyday because of which I could work on civil cases relating to property, intellectual property, arbitration, matrimonial cases, service matters, land revenue, Cheque bounce, Domestic Violence, 498A and much more.
You mentioned being appointed as a court commissioner by the High Court in a property dispute. Can you tell us more about that experience and the significance of the case?
It was an interesting case relating to a property dispute of a joint family where litigation was pending between the parties for several years. Justice Aravind Kumar in High Court was the judge(presently sitting judge of Supreme Court) wanted to bring quietus to the issue through settlement for which parties had agreed, however since some of the parties were not educated there was an apprehension regarding the consent of all parties to the settlement. Justice Aravind Kumar therefore passed an order for appointing a court commissioner to resolve the issue and I who was regularly attending his court at that time got the opportunity to become the Court Commissioner in that matter, pursuant to which I personally visited the parties prepared a report and submitted it to court which was accepted and the litigation was brought to an end.
In December 2012, you shifted to Delhi and began practicing in the Supreme Court of India. How was the transition from practicing in Karnataka High Court to the Supreme Court? What kind of cases did you handle in the Supreme Court?
It was a totally different experience altogether to start practicing in the Supreme Court having practiced in the High Court as the time to address the arguments before the Supreme Court is short as compared to the High Court and the preparation of the draft has to be more meticulous in Supreme Court.
In the Supreme Court I have handled different cases pertaining to Constitution, Civil and Criminal matters.
Can you share some notable achievements or reported judgments where you have appeared and argued, both in the Supreme Court and other courts?
As my work has been predominantly in the Supreme Court in my career, I have appeared in important cases of constitutional importance such as Sabarimala, Article 370. That apart some of the cases where I have argued the judgments got reported, but the landmark of mine would be Manoj Suresh Jadhav vs. State of Maharashtra (2019) 17 SCC 362- This is the first case where Supreme Court held that a person cannot be re-arrested post grant of bail merely on the fact that an additional offence has been added.
As an advocate on record in the Supreme Court, what are some of the most challenging cases you have worked on? How did you approach those cases, and what were the outcomes?
There are many cases which turn out to be challenging especially the ones where there's an extreme urgency and burn the midnight oil to draft the case get it filed in the morning and mention it in the morning and get it listed the next day, that apart the cases in which the client has lost in all the courts up till the Supreme Court is more challenging as the odds are stacked against your client and it's always a tough task in convincing the Supreme Court in such type of cases.
Apart from your legal practice, you mentioned being involved with an NGO working on women's rights and causes. Could you tell us more about your work in that area and why it is important to you?
I am associated with an NGO working on women's rights and causes called Chetana Conscience of Women. Being associated with it, I opine that a lot of women in this country are not aware of their basic legal rights and what was so impressive about them is their cause was towards financial improvement of women by focusing on their property rights.
With over 14 years of experience in the legal profession, what advice would you give to fresh law graduates who are just starting their careers? What key lessons have you learned along the way that you would like to share with them?
I don't know whether I am worthy enough of advising, but based on my experience especially as a first gen advocate I would like to say that in this profession sustaining oneself in the initial years of the profession is the most difficult part and it takes courage, consistent efforts and patience to sustain oneself.  Post that phase, achievements turn out to be much easier.
Get in touch with K.V. Muthu Kumar-