This interview has been published by  Priyanka Karwa and The SuperLawyer Team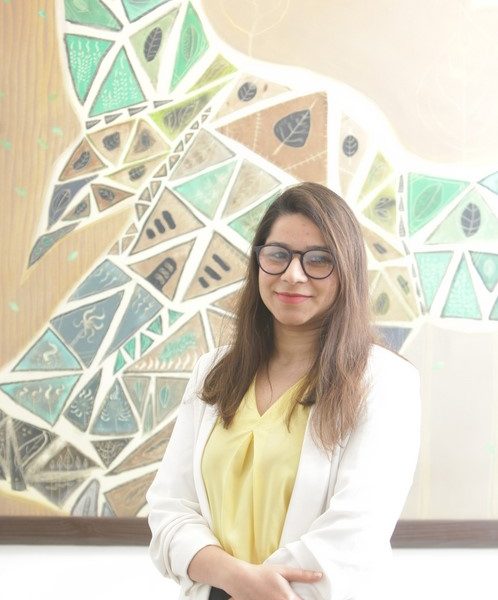 Can you tell us about your journey in the field of law and how you ended up specializing in intellectual property?
My journey of law began in 2010, when I got admission into Dr. RML National Law University, Lucknow. I was never particularly driven towards becoming a lawyer but was rather fortunate to "crack CLAT" owing to my academically sturdy graph throughout my student life. Without having any legal background or bent of mind, IP captivated me as a subject due to my musically wired brain and the brand conscious inner me. To my benefit, our IP professor in university made lectures fun and stimulating. Given my passion for music and quest for brand identification, pursuing IP-centric internships and choosing IP as a career path was a natural corollary.
Ever since my graduation from college in 2015, I've been associated with Sujata Chaudhri IP Attorneys, a Noida-based IP firm and have been challenging myself to keep up with the changing pace of IP every year. Today, I advise and act for clients on all aspects of brands and their protection, including their registration, management, exploitation and enforcement, as well as copyright and design prosecution.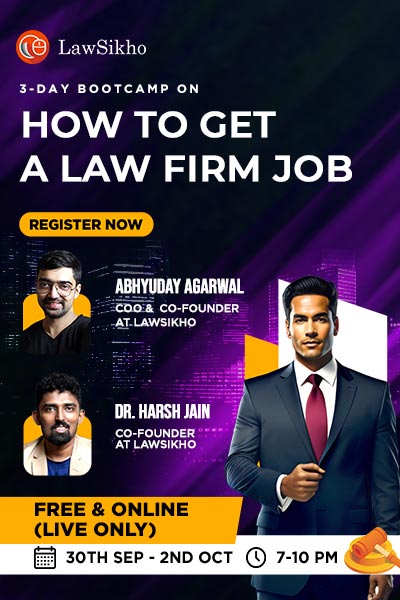 You have worked with both Fortune 500 companies and start-ups. How does your approach differ when advising these two types of clients on aspects of brand protection?
IP, in my view, is an area of law where all sizes and types of businesses/services require handholding. Right from startups to well-established and multi-national corporations, protection of human intellect holds utmost importance and deserves to be protected and cherished.
While the practicalities surrounding the functioning of a Fortune 500 company and a start-up differ drastically, the applicability of the fundamental principles of law remains the same. Stepping into the shoes of the brand owners and understanding their current and future business needs is where the distinction in one's approach to a matter really lies. While start-ups, generally speaking, are cost conscious and pick their battles wisely, it is imperative for lawyers to appreciate that every organization, irrespective of size, scale, funds, etc. has different priorities at different points of time. What may work for a Fortune 500 company may also, unlike the common perception, work for a start-up. Ultimately, it boils down to addressing a client's needs in the most cost-effective and meaningful way.
What, in your opinion, are the attributes that set IP lawyers apart from the rest.
Creative thinking and having an eye for detail (having an OCD actually helps!) while juggling multiple matters. Research and writing skills go without saying, whether or no IP!
With your extensive experience in handling trademark portfolios, oppositions, and domain name disputes, could you share some notable challenges you have faced?
Statutory deadlines are absolutely sacrosanct in an IP attorney's career. Missing one could cost you a client! Time is of utmost essence in a trademark lawyer's day-to-day life. Those who can't keep up with the pace might fade away…
Some of the other challenges faced by IP lawyers revolve around the functioning of the Controller General of Patents, Designs & Trade Marks (CGPDTM). While the Trade Marks Registry and the Copyright Office have come a long way since I started practising in 2015, loopholes in the functioning of the offices, both due to administrative and technological reasons as well as inconsistency in stands taken by different officers, are bothersome and difficult to explain to clients. Being aware of the happenings in the offices and getting insights from friends and officials always helps appreciate situations better. My experience of filing complaints before the National Internet Exchange of India (NIXI) has been fairly smooth. The office has really streamlined its procedures and functioning over the years.
How do you manage the coordination and collaboration with foreign counsel in different countries for trademark protection? Are there any unique considerations that arise in these cross-border cases?
Corresponding with several clients across the globe having businesses in India and having business interests outside India, is a part and parcel of my day-to-day work. Breaking down complexities of the law in simple terms is the key to good communication. One should work on the assumption that the foreign counsel is unaware of not just the nitty gritties of your law but also the overview of it. Asking the right questions, seeking clarifications, if needed, anticipating questions from clients and factoring those in your advice are some good practices. Being in constant touch, and meeting, with foreign counsel at conferences also helps strengthens ties.
You have appeared before various judicial and quasi-judicial bodies. Can you share a few examples of significant cases where you represented a client before the Trade Marks Registry, Delhi High Court or another court, and the impact your representation had on the outcome?
I was part of the team that advised one of the firm's international pharmaceutical clients on a time-sensitive litigation along with connected rectification and opposition actions, briefed senior counsel, Mr. Sudhir Chandra, and obtained interim and permanent injunction orders within three (3) months of filing the suit. I was also part of the team that represented one of the firm's popular international apparel clients in a trademark dispute against an Indian retail brand run by the Aditya Birla Group. Although the lawsuit, filed in the year 2015, was aggressively contested by both sides, the dispute was amicably resolved with the parties becoming business partners in India. I also independently led settlement negotiations regarding use and registration of the rival trademarks, with an electricals giant in India on behalf of one of the firm's international luxury automobile clients. The dispute, which started back in 2017 and entailed filing nearly 60 trademark oppositions on behalf of the client resulted in a robust co-existence agreement. Very recently, I secured well-known protection for one of the firm's pharma clients before the Trade Marks Registry, that accords protection to the client over that trademark across all goods/services classes.
You have been recognized for your contributions to the legal profession, including being a recipient of the "Honourable Mention" in the Indian Law Firm Awards 2021. What does this recognition mean to you, and how does it motivate you in your work?
Such recognitions and awards are merely a validation of one's perseverance and efforts over the years. It is the appreciation of my work by my Managing Partner and clients, and the reassurance that I get from my associates about my mentoring ability, that really matter the most to me. I truly believe that words of appreciation from someone you care about are great motivators, far more than any award/ tangible recognition. The power of words (and music) is supreme!
Lastly, what advice would you give to fresh law graduates who are considering a career in intellectual property law based on your own experiences and insights?
To really focus on their careers (read learning) by taking small steps every day, and not on money or "great international clients" in their initial years of practice. Looking for "growth" as, very often, candidates I interview tell me, is meaningless unless you know what this term means to you. Growth, for me, is a natural phenomenon rooted in every individual's career trajectory and needs to be honed every year (not handed over on a platter that smells of good money). Do good work and money will follow…
Being familiar with the IP subjects taught in law school, doing IP internships in your later years of law school, and being abreast of latest developments in courts and the IP offices would always give you an edge! With many offices and courts moving to virtual hearings post the pandemic, law graduates can observe proceedings virtually and get pointers on the practical functioning of these offices.
 IP offices' efforts in fast-tracking procedures, digitization of filings at the IP offices and introduction of several specialized IP software have really changed the landscape of IP practice over the years. From days where all filings were done by hand, to today, where online filings are a norm, IP as a practice area for lawyers has come a long way. Besides this, the formation of commercial courts across the country and the constant enrichment of IP jurisprudence by the Delhi High Court, in particular, have further strengthened the IP industry and scope of this field for upcoming law graduates.
Get in touch with Deeksha Anand-