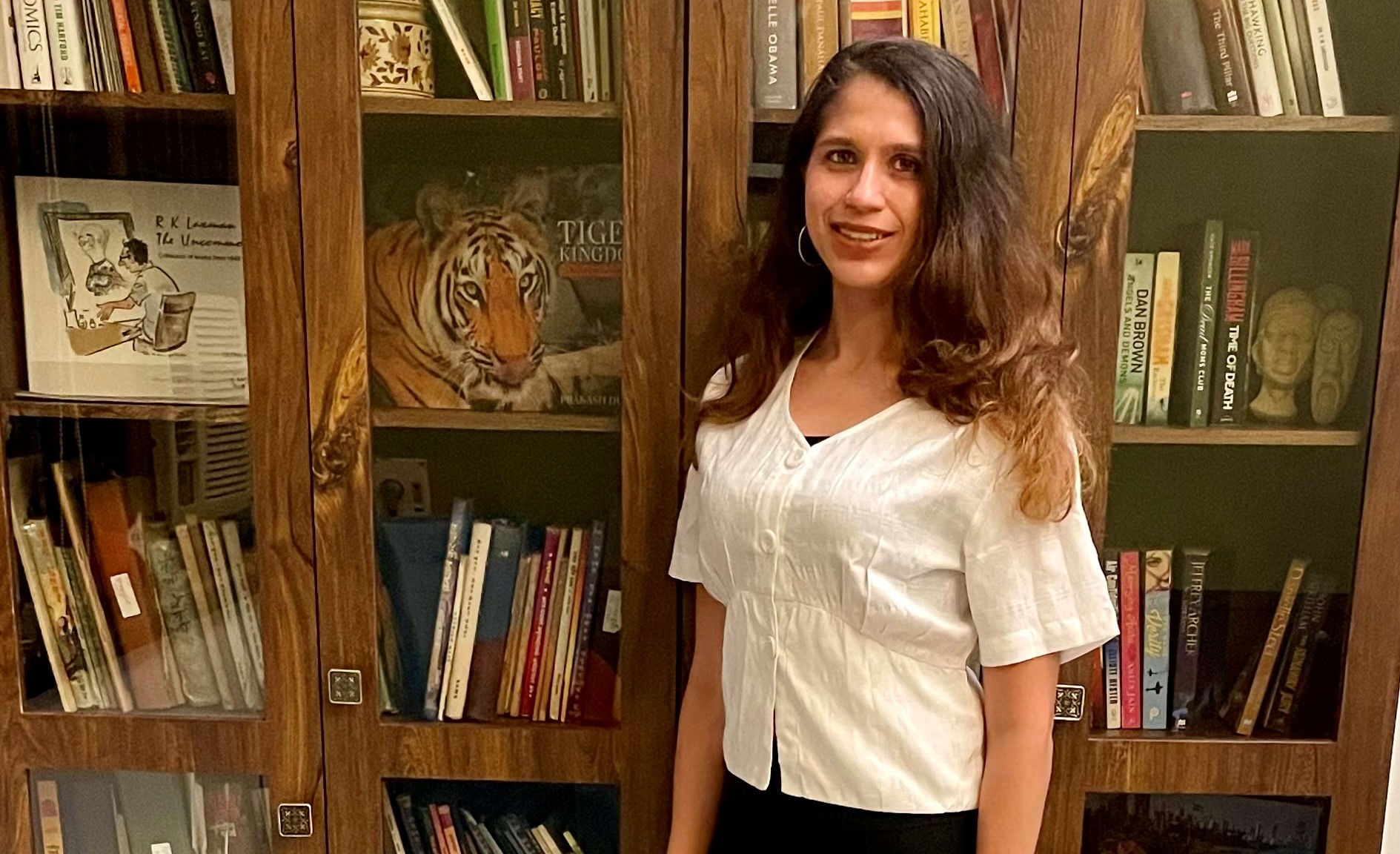 This interview has been published by Tanmaya Sharma. The Interview was taken by The SuperLawyer Team.
---
How smooth is it to be an in-house counsel? Or is it the other way round?
In my view, neither the in-house counsel role nor the law firm role is completely devoid of challenges and hurdles. Having been a part of both legal worlds I can safely state that each role comes with its own set of challenges and privileges.
However, it is extremely incorrect to assume that in-house counsels are just "glorified paper-pushers". There is a lot of responsibility that comes attached to an in-house role. When you hire an external law firm, its role and liability are limited to the 'scope of work' and 'exclusion' clauses elucidated in its engagement letter. My employment contract as an in-house counsel is devoid of any such sections. The legal liability of the organisation/transaction rests on your shoulders; even simple human errors can sometimes cause you sleepless nights due to the potential repercussions they may have. Even if you hire an external counsel, they have limitations either on bandwidth or the complete know-how regarding the commercial dynamics of the deal. There are many matters which are done/resolved without any external help.
So many assumptions have been made over the years regarding my move to an in-house role; that I left the law firm life "to retire". With quality legal work coming my way at Eight Roads, I feel anything but retired. I can say that the work of an in-house counsel is exciting as well as challenging. Unfortunately, in-house roles are not always given due recognition or respect.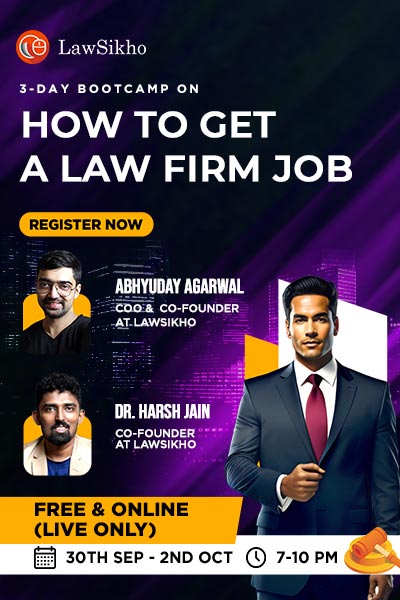 People may have come across some in-house lawyers who may take their role lightly but people equally come across some law-firm counsels who may shirk responsibility. I believe that the generalization of any work role — legal or otherwise, is unfair; it's honestly up to each individual on how they want to make the best use of the opportunity they have been presented with. I truly hope I am!
You worked in the most renowned law firms like Cyril Amarchand Mangaldas & Khaitan & Co for about 5 years and now working as a Senior Legal Counsel with Eight Roads Ventures (an international VC/PE firm). What major changes have you found in the working approach between the three?
It was an absolute honour to start my career with the likes of Cyril Amarchand Mangaldas and Khaitan. Both the firms are filled with some of the most reputed lawyers, and I had the chance to train under some of the very best.
As a junior, I had the opportunity to work on some complex, high-stake transactions; and even if I wasn't lead counsel, I got to do the groundwork, research on obscure legal points, and observe and learn from all parties involved.
As the years progressed, so did my responsibilities, direct exposure to clients, and the learning curve was steep. However, as a part of a law firm, my daily work interactions were primarily with other lawyers. While it is the best way to garner more legal knowledge and stay abreast with the constant change in-laws, it also limited my views on how the corporate world truly applied our legal advice to their business.
Within the Eight Roads ecosystem, I am interacting with persons from different spheres globally — investment, finance, HR, communications, founders, company CFOs and so forth daily.
Listening to their various conversations has given me a better understanding of how businesses operate and how best to curate my legal advice. As an in-house counsel, you don't work "for" the client but "with" the client. You are part of the same team and are equally responsible alongside the investment members for the success or failure of any investment/project. Knowing the law is important but it is meaningless if not practically applied in any given situation. More often than not, I am aware of the commercial nuances of each deal and this helps me negotiate the key legal points, take commercial calls, and reach a mid-way understanding on other issues. There is a more holistic approach to my legal review which goes beyond just the transaction at hand. While the work of an external counsel ends once we close a deal, my work continues well beyond. I must help maintain ongoing collaborations.
Now we know that you work as a Senior Legal Counsel with Eight Roads Ventures, could you highlight your role in the firm?
The role at Eight Roads is a multi-faceted one. I deal with a range of legal issues right from investment agreements, exit documents, tax matters, confidentiality concerns, debt financing, vendor documents, legal notices, insurance, corporate governance to employment contracts.
As part of the Eight Roads' Ventures India team (ERVI), I help strategize, negotiate and close investments in the early/growth stages of companies operating in fields of healthcare, technology, consumer, and financial services.
I also play an important role in negotiating and implementing fund exits. The legal work at Eight Roads is not merely transactional but also relates to internal fund compliances and portfolio management. Given that Eight Roads is a part of a global platform, my work goes beyond Indian law issues. I regularly encounter matters concerning international jurisdictions and it is very interesting to compare how people commercially and legally view and assess risks associated with VC/PE deals in different jurisdictions.
ERVI also endorses CSR activities and I am honoured to have been given a chance to spearhead these.
A very important aspect of my role is balancing commercial considerations and relationships with founders/partner companies while ensuring I negotiate in the best legal interests of Eight Roads. Many times, I am also required to chase law firms (sometimes even my ex-peers). There may be some commercial implications, which are highly confidential if a deal does not close within certain timelines.
I often joke with my colleagues that the founders and law firms must equally dislike me! Unfortunately, that is the nature of my job and I can only hope that the industry can know me beyond my in-house counsel role — I am not that bad a person (at least that is my view!). I strive to the best of my ability to be practical under the given circumstances and help cultivate lasting partnerships.
Not many young female lawyers reach the height you achieved, what was the story behind your success? Were you the privileged child or had to dig in deep to quench the thirst?
I was extremely privileged to have loving parents who were supportive of my education and career decisions. Having said that, I am a first-generation practising lawyer in my family and had to find my own feet in the legal profession.
I have no godfather in the legal industry. Before joining the three-year law course in Government Law College, Mumbai (GLC), I had completed my graduation in Mass Media from Jai Hind College. It was an altogether different field.
While many of my media classmates had already secured jobs and earned their first salaries, I was studying hard, with no promise of a job and limited financial means.
During my law school days, it was difficult to secure internships with law firms if you weren't from an N-law school or had influence with a law firm partner. Having been rejected by several internship programs, I remember wanting to give up on my legal profession dreams. I nevertheless studied hard and made the most of the few internship opportunities I did manage to secure.
My real break came on 22 September 2011 (yes, the date is imprinted in my mind) when I secured a job with the Mumbai office of the then Amarchand Mangaldas through the GLC campus placement program. After all the rejections I had faced till then, I was absolutely over the moon to have been selected by one of the best names in the industry based purely on merit. My years of hard work and my family's faith in me had finally paid off. I couldn't wait to treat my family to a lavish dinner with my first salary (it was Konkan Café at the President Hotel — my mother's favourite). The rest, as they say, is history.
In India, working females still have a responsibility to maintain their household. You are on the next level of achievement, how do you balance your professional and personal life?
A lot is written about working mothers and their struggles (rightfully so!). However, there is an unspoken challenge being faced by many working women in India — balancing professional lives while also being the caregiver of aged parents. With age come many illnesses, and unfortunately, India's professional caregiver services are very expensive and unreliable. Further, not every Indian woman is a part of a large joint family with several helping hands at home. After everything our parents do for us, we would be unjust in abandoning them in their hours of need. Invariably, the caregiving duties fall on the women of the house.
My mother was extremely ill and constantly in and out of hospitals for about a decade which spanned through my law school and the formative years of my career. At that time, we were not working from home, but I feigned sickness and worked from home, hospital, and everywhere else.
I will not lie that it was a struggle to balance my stressful work hours, caregiving responsibilities, and just finding time to unwind; I came close to having a nervous breakdown. However, with the support of my immediate family members, I dragged myself through the hard times and found normalcy in mundane tasks.
Today work from home has helped me find a better balance between my professional and personal life.
During my mother's caregiver journey, I rarely asked for help and kept my situation under the wraps at the office to continue with the image of normalcy. I have now learned that it is important to be open about any difficulties you are personally facing and not fear being judged or professionally reprimanded — especially women. Even if people return to their office full time, they should be more than encouraged to seek any assistance if needed. After all, each office colleague also has her/his own family and we can make it a safe working space by supporting each other.
Apart from being suit up, what interests you in your leisure time?
The two things I love the most and help with my stress management — spending time with animals and exercising.
For several years, I have fostered and helped with the adoption of stray animals. In the coronavirus-induced lockdown, stray animals in my locality (and all over India) were cut off from their daily food source and were going hungry. With work from home, I was able to feed and take care of the strays in my area every day. This has now become a part of my routine and I feel incomplete without greeting my furry friends. Lately, I have also been researching animal protection laws (or lack thereof) in India. All life forms need to be equally respected and protected by law. My work and views about speciesism, animal rights, and preserving the natural environment would make for a whole separate interview!
Exercise and the endorphins released as a result have helped me emotionally cope with some of the toughest phases in my life. I would especially recommend it to lawyers; our work can be extremely overwhelming. Physical fitness does not necessarily mean an hour of HIIT session or pumping heavyweights at the gym; it may be a brisk walk for 30 minutes around your colony. If you do not exercise, please do not wait for the New Year or a Monday! Please start slowly and you will notice positive differences — physical and mental.
We found that you are an active social worker. Would you like to mention your beliefs about the same?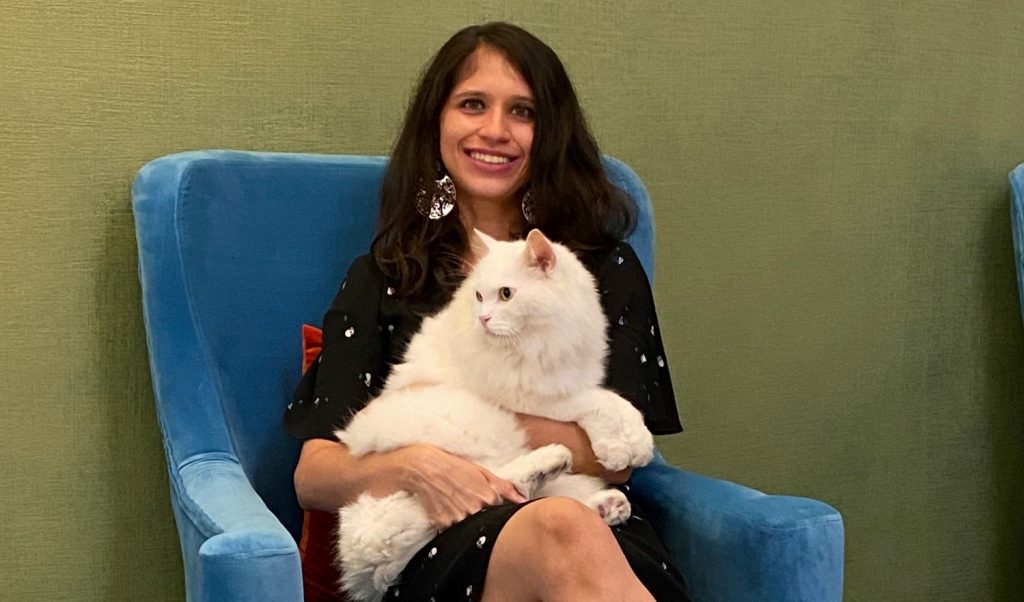 Many years ago, I had read a quote by American actor Lily Tomlin which stuck with me — "I always wondered why somebody doesn't do something about that. Then I realized I was somebody." It dawned upon me that I had the power to help those in need myself and did not have to wait for NGOs to do the work; NGOs are already inundated with the work pressure.
A small act of compassion can go a long way in improving someone's life. The act can be as simple as buying Diwali lights and giveaways every year from NGOs instead of an established brand.
As lawyers, we do hold a certain position of power in society and legal aid is one of the most useful services we can offer to non-profits. I have had the privilege of helping a few with their legal affairs; the work is challenging and only improves my legal acumen. There are several causes out there, be it children's education, women empowerment, poverty, terminal illnesses, environment, and so forth. If each of us picked one cause that we felt passionate about and donated our money and time towards it, our future generations will experience a kinder world.
The covid-19 pandemic was tough for all of us and we can still find its traces now and then. Do you want to suggest anything specific to the readers concerning the same?
Covid-19 has been surreal and its effects devastating globally. Many people have lost livelihoods and many more loved ones. In this light, the pandemic has brought about discussions on an extremely pertinent and unspoken topic in India — grief. The Oxford Learners Dictionary defines grief as "a very sad feeling, especially when somebody dies." I never felt the need to research the meaning of grief until my mother passed away pre-pandemic pursuant to her illness. To me grief is undefinable.
Fully being aware of my mother's oncoming death and having mentally prepared for the same, grief took me by surprise after a month of her passing and punched me hard in my gut. I was on my way to the airport for a work trip abroad when it hit me that I will never again receive the hundred "annoying" calls/messages from my mother asking me if I had gone through security, landed safely, had eaten well, and have enough jackets to brace the cold. It was the most damning feeling in the world.
Since then grief continues to hit me in waves, even at some of the most inappropriate occasions with varying intensities. The reason I was so surprised at feeling grief is that none of my close friends or relatives who had lost loved ones ever warned me or confided in me how hard it is to lose someone. Every single person experiences their own, highly curated version of grief, and each version is hard.
While the circumstances are extremely unfortunate, it has been encouraging to see more people come forward and speak about their encounters with grief. Reading other people's experiences with grief had helped me feel less alone, and I hope to spread more awareness on this issue. In India, Bhavana Issar's organisation, Caregiver Saathi has created a safe space for family caregivers to exchange stories on caregiving and grief, and I am extremely happy to be associated with it. Mental well-being is necessary to be able to perform well at your job. There is no shame in asking for help. If anything, you will be doing your job and yourself a disservice if you don't.
Where can we see you in the next 10 years? Are you planning for something big or staying low at the moment?
Hopefully still be alive, healthy and happy — a decade is a long time away! Experience over the years has taught me to take one day at a time. Too many of my plans have been foiled due to unseen circumstances. Then there were plans I never made, and still, life fell into place. I do hope to continue making a positive difference — whether in the lives of animals or human beings (several or even one).
Any career tips to the young minds in the investment sector?
Foremost, I would like to give a general but a very important tip to every young professional out there —please do not compare your career trajectory to others and ever feel less worthy. Yes, it is important to draw inspiration from success stories, but success again is a relative term. Each of us comes from varying backgrounds, societies, support systems (or lack thereof) and we can only try our best.
For young lawyers looking to start/move in-house and particularly enter the investment sector — it is a very exciting space to be in and there is ample opportunity to do good challenging legal work.
Even the pandemic could not dampen the ever-buzzing VC/PE activity in India. India is filled with talented founders and ambitious teams, and it gives great joy to be a small part of this thriving ecosystem. However, move in-house for the right reasons — there is also hard work involved and timelines to meet. Instead of verbose paragraphs, please learn to put legal advice in simpler words. Even I am learning to better my skills every day; learning is a continuous process without an expiration date. Enter the field with an open mind. As stated earlier, in-house is less about interacting with other lawyers and more with persons from different career backgrounds. It is a great opportunity to learn different topics from them while sharing your legal expertise. In the end, find joy in the work you do, and the rest will follow (and if it doesn't, do not be disheartened, your time will come!).
---
Get in touch with: