This interview has been published by  Priyanka Karwa and The SuperLawyer Team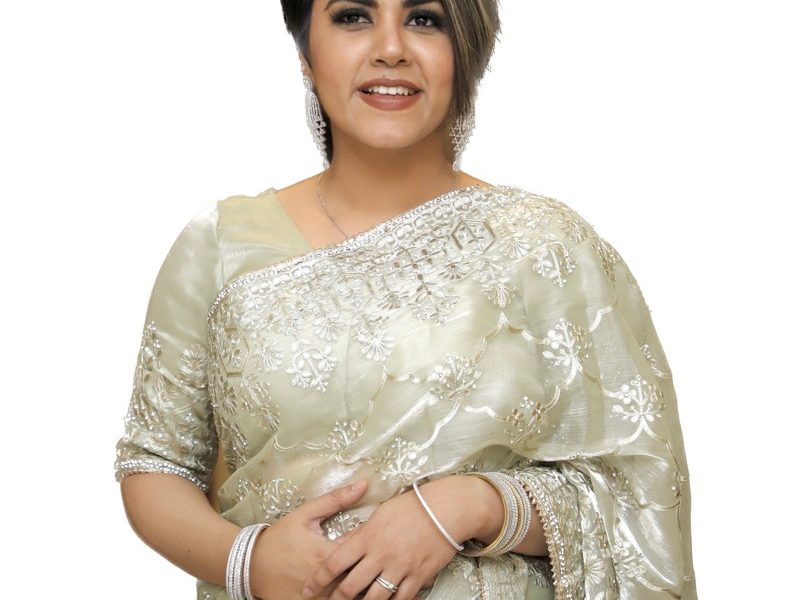 Ma'am, please tell us about your educational background and how you ended up pursuing a Master of Laws (LL.M) in Intellectual Property Laws from the National University of Singapore?
I was born and brought up in Delhi however, I pursued 8 years of school from Dehradun, namely Ann Mary School. I am a Science with Maths student from an ICSE + ISC school named previously. Thereafter, from a PCM background I took the plunge into BA LLB, and with god's blessings topped semesters and attained top position during my final semester. I further pursued my masters in IPR from NUS Law. Meanwhile during school, I have also had the innate interest towards yoga and attained Pramana Patra by clearing all 5 levels with highest grades.
I took the plunge into IPR for the reason that apart from criminal laws, IP Laws interested me a lot during university days. I found that the curriculum taught in law schools was not enough to overall understand this subject, which is when I decided that I would definitely want to study IP in depth. I was fortunate to get into Amarchand Mangaldas on merit, as an intern, where I was put into the IP team, which further caught my attention towards IP, which is when I was sure that I would like to explore this subject more, before I hit the professional world. I thereafter to satisfy my curiosity over this subject got into Luthra & Luthra internship and experienced various more aspects in the same. Further, I was called back at Amarchand Mangaldas over an assessment internship, with which I was sure that I would really love to further pursue this subject and dwell into advanced core. This is when, it struck me, to pursue IP from NUS, being top 10 in the world for IP Laws, as a recommendation from every well-known practitioner of IP India has seen. After further training with some of the most refined law firms as named above including RK Dewan, I took the plunge for Singapore to pursue masters in IP.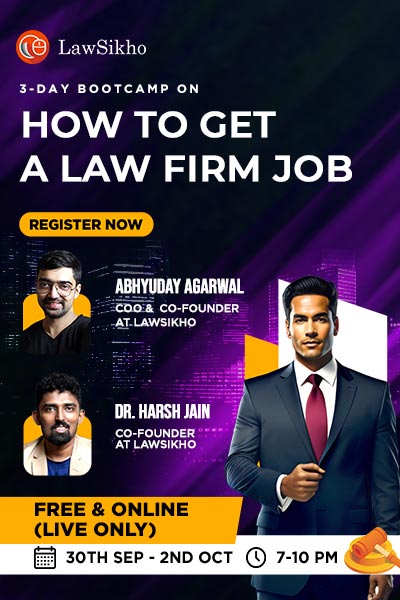 During your LL.M program, you specialized in subjects such as Celebrity and Entertainment laws, fair use in the UK and USA, copyright, trade marks, cyber law, and more. What sparked your interest in these areas of law, and how do you think they contribute to the field of intellectual property?
My main motive to pursue masters from Singapore in IP field was to be trained by the best and pursue subjects which form part of real core of IP. These subjects form part of the real core of IP if we talk about trademarks and copyrights. Being trained by the best, witnessing luxury brands In Front of your eyes by professors who teach such subjects, not only amazed me, but reinstated the dedication for which I had subscribed to masters from Singapore.
These subjects have not only contributed towards my professional commitments but have given me the maturity, edge over competitors and confidence to deal with some of the very high stake and high profile IP litigations/advisory I have handled so far.
You completed Directed Research under Prof David Tan on Luxury Brand Counterfeiting. Could you share some insights from your research and its significance in addressing the issue of counterfeiting?
My directed research under the topic as mentioned has been pursued under the guidance of a person who is not only well known for the said subject but is a live example of walking luxury brands. My research involved understanding luxury brands, the efforts and time spent on making the same, counterfeits of such brands, empirical research of the same. To undertake the research, I even travelled to south Vietnam, which houses counterfeits of the world, understanding the market there, issues with use of counterfeits etc were some aspects which were witnessed in person and thereafter jotted down.
Counterfeiting is escalating especially with advent in technology and know-how. The directed research addresses very specific points over the same, creating significant impacts over society to understand the issue to its root cause and the pitfalls associated.
Your Bachelor of Arts and Law Honours degree from Guru Gobind Singh IP University in Delhi showcased exceptional academic performance. What motivated you to excel in your studies, and how did this experience shape your understanding of the law?
Honestly, I was always passion driven. Nothing seems rather a task when it comes to law. I just loved what I am doing, hence it all happened as it should happen. I always had the innate quality to understand arts subjects right from school where I used to obtain highest grades in history, English etc. continuing the same interest in BA LLB. I am glad I did exceptionally well.
Being honest, law school studies did shape a personality, however with respect to understanding of law, I will say I give the credit to my training as an intern since 2012 in any or all holidays. I think practical knowledge in law is most important which one does not get by studying law. Same story follows, at least for me.
As a member of the Singapore International Arbitration Center (SIAC), could you share some of your experiences in handling arbitration cases and the significance of alternative dispute resolution in the legal profession?
I have represented Indian clients before SIAC and have also advised on such international arbitrations. Apart from the same, I have dealt/been a part of some of the high stake arbitrations in India for which the journey compared with litigation has been a much smoother ride.
Getting instructions from clients, presenting the same before the arbitrator working your way out in a much organised and sophisticated manner, have been some of the most loved experiences.
I believe we should work towards advising parties in choosing ADR rather than complex, long and haphazard litigation, which not only saves time and money of the Client but it does give a comprehensive organised flavour to the case. Speedy angle being added, makes it even more suited for clients.
You have been actively involved in conducting webinars on various legal topics and moderating sessions with renowned individuals in the legal field. What motivated you to engage in knowledge-sharing activities, and how do you think they benefit both legal professionals and the wider community?
I have always been involved in such knowledge-sharing activities, since school days. Having an innate quality to help the society, I have even kept myself occupied with pro bono activities and extending pro bono legal aid to the downtrodden.
Be that as it may, I do not think anything motivated me, I think this is always something I liked, because I wanted to help a major section of society either by imparting education or by getting dignitaries who could do the same.
Such knowledge-sharing activities have far reaching effects. These days, the internet is accessible to masses. For those students or professionals who cannot afford expensive commentaries, web access, mentoring under dignitaries, can gain insights by witnessing such knowledge-sharing activities, which has been my main motive all the while. People who are preparing for exams, involved in litigation over subject matter relating to such knowledge-sharing activities etc are tremendously befitted, as they can join and during interactive sessions, pen down their queries and thereby avail answers.
In your role as the Founder of ABA Law Office, you have worked on notable matters such as handling complex criminal law cases, intellectual property rights etc. matters for clients. Could you share some key challenges you faced in these cases and how you effectively addressed them?
Key challenge faced is I believe with respect to me being a female. Gender discrimination though subtle but is prevalent. Tackling the same especially in lower courts outside Delhi is yet again a major task, which I successfully seem to have handed over the years of my practice.
Knowing your brief, correct facts, being bold and aware about what you present, are key points which come what may, would not shake the confidence no matter what. Being any sort of subjugation from the opposite sex, having the above mentioned points, would not let you digress from your end goal.
As a litigator, you have represented clients in various forums and courts, including notable companies like M & R Furnishing (Apartment 9), Asian Paints, Mr. Shiv Khera Central, Government of India, Indian Railways etc. Could you share some experiences from your litigation practice and how you have successfully advocated for your clients' interests?
Running from one court to another, 1 DAY- different forums, different state courts, international matters, briefings, advisories, client calls, drafting's, arguing, sleep and repeat is a summary of my experience of litigation.
I am very confident to say that I believe in obtaining a speedy redressal for my Clients which my track record till date (by god's grace) has been at par with my thought process. Having an unblemished record of win and speedy redressal is something for which I am truly humbled and bow down to the almighty to bestow upon his kindness.
Throughout your career, you have received several professional qualifications and honors, such as winning the Best Research Paper Award and being a recipient of the Ram Jethmalani Academic Excellence Award. How have these accolades contributed to your growth as a legal professional?
They have given me the boost to consider that I am on the right track and also the reinstatement of the thought that with hard work comes success.
Based on your experiences and expertise, what advice would you give to fresh law graduates who are about to embark on their legal careers?
Train/intern as much as you can. Do not waste law school years by sitting ideal and wasting vacations. Any vacations, joining an internship, online internship, virtual internships can be done even if we have difficulty in pursuing physical internships.
Only once you have experienced different types of law offices, you would have clarity as to what is the right profession for you when you leave law school.
Many a times, students do not train/intern much during law schools, and end up figuring for the first 1-3 years as to which place suits them best, is it a law office, law firm, chamber, judges chamber etc. so to avoid wasting 3 -5 crucial years of career post law school, my only advice would be this.
Could you provide us with an overview of the collaboration between ABA Law Office and R S Solomon LLC? What drove the two firms to sign a Memorandum of Understanding (MOU) and join forces?
The collaboration is an understanding between group international law firms, to work together on matters which may come across each other's way including advisory, drafting or vetting etc.
I always had a vision for a global practice of my Law Firm. I have always since my law school ventured to international domains to present papers, understand cultures, built international contacts, and then pursued my masters from Singapore, which further gave me an excellent domain to further strengthen my international contact database.
With the said edge of having an international masters from Singapore my south east Asia connect with my colleagues became very strong and soon ABA Law Office started to become a one stop shop for client who wanted to set up companies in southeast Asia by having an Indian law office who could coordinate with various other law offices abroad and get the work done.
India clients reposed trust in ABA Law Office and soon ABA Law Office developed a strong international practice of advisory, registering trade marks, opinions on IP, contract vetting etc.
In the same manner, R S Solomon LLC carrying the same vision was already in a group law firm collaboration with various other law firms across the globe. With the recent BCI notification of allowing foreign lawyers and law firms in India, I saw the same as a good opportunity to further strengthen my Firm's international practice and with the same in mind, both law firms found synergies to further dwell and commit to. 
Get in touch with Anushkaa Arora-