This interview has been published by Priyanka Karwa and The SuperLawyer Team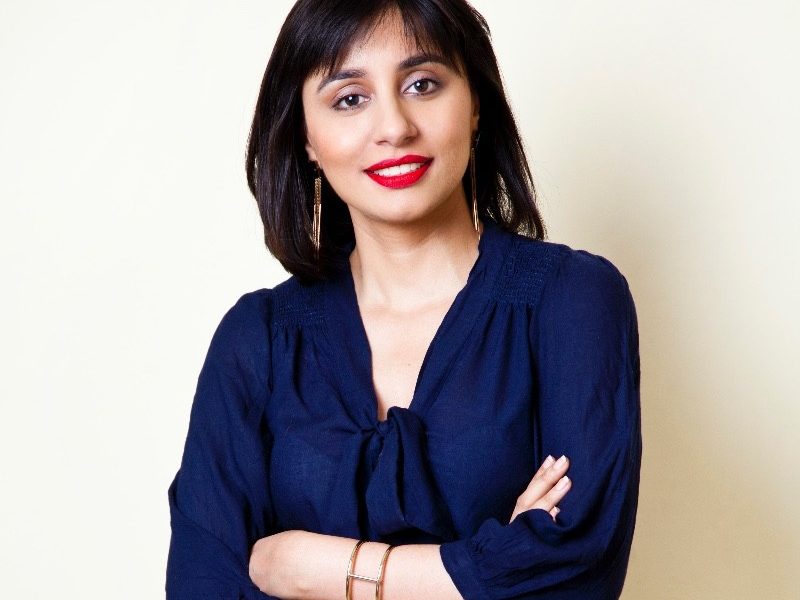 Can you tell us about your journey and how did you end up becoming a lawyer specializing in intellectual property, data protection, and emerging technologies?
As a person with a Masters in Biotechnology and allied Sciences, and coming from an Indian Air Force (defence) family background, and as a first generational lawyer, pursuing law and to build our firm has been an experience of immense learning. I have grown with the India growth story – that if you have merit, it shall prevail with the right kind of hard work to back it.
Furthermore, with the guidance and mentorship of Dr. Vidya Sagar, Founding Managing Partner, Remfry & Sagar and the Father of Intellectual Property Rights in India, being able to absorb his teachings after being recruited directly by him in the firm, was my watershed moment. With always a keen interest in the language of law, debates, history and a penchant for reading, having to progress into becoming a full-fledged lawyer was a natural one post that. It was at that moment that I realized that I can use this cross-section of knowledge of science and law that I have generated in the field of IPR's and technology law and thereby started contributing to the field of law.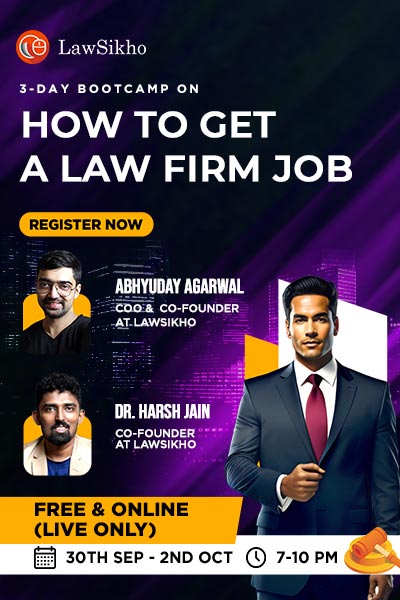 With the advent of the digital age, technology has always been at the forefront of our thought process and while building the firm we follow the vision of being able to be advised through quality and in-depth knowledge to the clients in the field of technology and emerging tech and cater to the new age economy.
But if I have to summarize my journey till now, in one line, I would quote Robert Frost, "These woods are lovely, dark and deep, but I have promises to keep, and miles to go before I sleep, and miles to go before I sleep."
As the Co-Founding Managing Partner at RSD Bajaj Global Law Firm, what motivated you to establish the firm and what unique services does it offer to clients globally?
Our vision of establishing RSD Bajaj Global Law Firm is by way of creating an impact by advising clients of the new age economy at legal and business strategic level.
The firm's vision is principally based on the important pillars of- being a full service law firm; integrity and professionalism – which is something which we see at the cynosure of our ethics and functioning the firm, be it within our teams or with the client's at large; and to take the firm global from India.
Being a full service law firm from India puts us in a position to advise our clients not only on the advisory fronts on all practice area's but also on the enforcement end of the law. This unique ability to be on the full spectrum is something we have always envisioned at the firm and with the amalgamation of integrity and professionalism we are keen to take it to the global forefront.
You have successfully advised and aided in scaling of various digital/tech start-up's. What key challenges do these start-up's often face, and how do you help them overcome those challenges?
The firm – RSD Bajaj Global law firm – being a full service firm, from the point of view of the capability of the firm to advise on Corporate, PE, M&A, IPR, Data privacy and litigation as well.
This makes us- in terms of capability- to be able to provide our clients with an out-an-out 360 degree advisory along with enforcement capabilities within the firm itself. This we see as a challenge which the firm is able to dwell into and solve at a level which enables us to be present as an end to end advisory with a strong ability of enforcement.
Lawyers in traditional law firms do not understand how the new economy works, how their leaders think. We have been entrepreneurs and grown with these entrepreneurs and invested our heart and soul of theirs through process and entrepreneurship mind space. Hence, in contrast to the traditional law firms, we see that our solutions are more suited and advice is rounded in terms of the current business needs. At the end of the day, your product has to be good. If you can solve difficult problem statements for clients, you are the go to person for the client. In order to be a part of that solution, the ingredients and hence the approach both are different.
With your specialization in intellectual property rights and data privacy, how do you advise clients on the intersection of IPR and business laws- particularly in the Web3.0 space and with Metaverse and NFT's ; also with regard to the Data Privacy in the India jurisdiction?
Also, since you are one of the few certified qualified patent attorney/agents in India with a masters in Biotechnology & allied sciences, could you shed some light on the importance of patents and trademarks in protecting innovations and brands?
Intellectual Property Rights as I like to call them are a right which might have not been taken very seriously by a plethora of businesses in India in the past. However, in the present times the vast applicability of Intellectual Property rights along with the relevance it brings to businesses at large is gaining it's securing place in the legal realm of all deals, innovation and brand protection.
IPR is the backbone of inventions and brand protection and with the advent of the new age economy it is becoming all the more impactful for brand protection and the building of India as a country and nation leading the economy in the times to come.
In the digital phase, the next juncture will have a heavy influence of IP rights in the digital world. With the advent of Web3.0 , Metaverse, NFT's and digital current. In the Indian jurisdiction, it will be rather interesting to witness and be a part of judgments, findings and decisions that we are all set to be witnesses to in the realm of practice. For instance, in April, the Delhi High Court, for the first time, examined NFT digital player cards and the connected right of personality of cricket celebrities.
The Personal Data protection bill is also underway and the legislative bodies are touted to make it a law anytime soon. This brings with it a more clear view of the law in terms of Data Privacy in India and what it would mean for Indian tech companies etc. to be operating in and from India. The right treatment of data is more of a necessity and the nuances if not followed well can be leading to heavy penalties as by the government.
You were recognized as the BW Intellectual Property Lawyer of the year 2023; and the BW Tech Lawyer of the year 2023. In addition to this you have also been accoladed with the BW 40 under 40 lawyers in India in 2022. What do these accolades mean to you, and how do they reflect your accomplishments in the legal field?
From the view of an initial reaction, I think this is a great encouragement for young lawyers in general, especially a 'first-generational lawyer's' such as myself towards my contribution in the last 15+ years to the field of IPRs (Intellectual Property Rights) & Data Privacy and TMT (Technology, Media, Telecom) amongst others. As well as for my legal entrepreneurship journey of scaling a law firm, in the capacity of being the Co-Founding Managing Partner, RSD Bajaj Global Law Firm.
Accolade's are always positive and uplifting, however, in this enriching profession of law whilst building a law firm from India, it is a long way to go. In the present times, a lot will be in a dynamic state with respect to the profession of law and from being an active participant and contributor to the same; and witnessing the fast pace of the changing face of the economy there is still a lot to contribute.
Here one cannot help but mention the extract from 'Ulysses' by Alfred Tennyson. Ulysses is about living life to the fullest and to constantly aim for positive movement. Ulysses' zest "to follow knowledge like a sinking star" is something that holds great relevance in the practice of law.
The iconic closing line of the poem "To strive, to seek, to find, and not to yield" advocates not just the pursuit of knowledge, but also the will to do so.
You have also been recognised as the Chair of the Young Members Committee at the Licensing Executives Society International (LESI), in India. Therefore, as Chair of LESI India, what initiatives have you undertaken to support young professionals in the legal industry?
As being honoured to be at the Chair of Young Members Committee in India, we along with the inputs from our President from India, conduct various webinars and aid in knowledge sharing across all countries to keep abreast with the changing legal landscape at large.
With your vast experience and achievements, what advice would you give to fresh graduates aspiring to pursue a career in law and the legal profession?
Albeit the experiences that I hold come from being able to be present in the once in a lifetime change of the age and knowledge being at the centre point of the new age economy. However I always feel in a field such as the Noble profession of practice of law it will always be an uphill journey with diligence, perseverance and tenacity at its very fundamentals. This is what has mattered and will always matter as the most important accomplishment and with the learnings from seniors across all practice areas and constant guidance of senior's always help in the learning profession such as law.
Get in touch with Shivaarti Bajaj-