Krishnayan graduated from National University of Juridical Sciences, Kolkata in 2006. After graduating from the second batch of NUJS, Calcutta, he joined the chambers of Mr. V.R. Reddy, Senior Advocate and former Addl. Solicitor General of India at the Supreme Court of India. Thereafter, after the sudden and untimely demise of his father, he held the reigns of his father's legal practice – Udayan Sen & Co., when he was 24 years of age. After a couple of years in Calcutta, and about eighteen months in a mid-sized firm at Mumbai, he started Verus in early 2011, along with a few spirited friends.
From humble beginnings in 2011, Verus has grown to a mid-sized firm with five partners advising on both transactions and disputes. Verus was recognized as the Best New Law Firm by IBLJ in 2012, won the Deal of the Year (Disputes) in IBLJ Awards 2015; and has been recommended by IFLR in its Indian Firm Rankings for its banking & capital markets practices. Krish is also the recipient of the NaniPalkhivala Medal (2004) and G. Venkatasubramaniam Gold Medal (2005).
His principal areas of practice include international arbitration, corporate-commercial disputes, litigation advisory and banking litigation. Krish is qualified as an Advocate-on-Record at the Supreme Court of India and has been the Standing/Nominated Counsels for statutory and government undertakings.
In this interview we speak to him about:
His experience in arbitration
Starting his own firm
His plans for the future
What prompted you to think of law as your career?
I actually aspired to be a footballer; I was a decent forward at school-level tournaments. However, I quickly realized that my ambition far exceeded my talent to seriously consider it as a career option. So I went along with what most Bengali middle class families considered safe, and chose science in my senior secondary (Class XI-XII). I was an average student and didn't have a particular interest or aptitude for Science subjects. In fact, in hindsight, I should have taken Arts. Around that time, my parents who were both lawyers, mentioned that I could consider law as a career option. But what really got me interested in law was when I started going through the law entrance exam books which my father would get from Delhi – I remember there used to be one from Universal's. The section on logic and analytical reasoning appealed to me – may be because it didn't involve much preparation, and seemed more of common sense. So I sat for the different law entrance exams and got through NUJS. Looking back, I think one great thing about my dad was that he never imposed himself on me to take up law. Somehow I didn't feel the pressure of joining the profession, which many with legal backgrounds ordinarily face. My parents were quite happy, maybe more relieved, that I had cracked NUJS. Deep within, I knew I was terribly lucky to have somehow got through a national law school.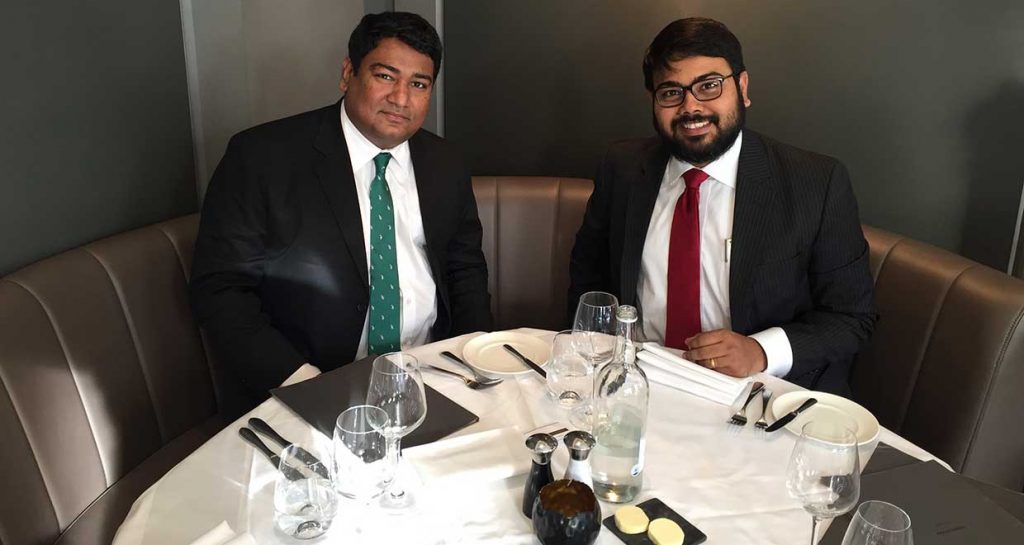 What is the importance of a good mentor in the early years of practice
A mentor shapes your character, both as a person and practitioner, and instills certain values, ethics and principles in you which would define you. The most important thing to have happened in my professional life was to have Mr. V.R. Reddy as a senior and mentor. He was a former Addl. Solicitor General of India, Advocate General of Andhra Pradesh and Chairman of Bar Council of India under whose Chairmanship the NLSIU, Bangalore was conceptualized and instituted. Like most juniors I tried picking up some of the skills and tools of my senior by observing him closely, hoping that some of his qualities would somehow rub off on me. He was more in the old-school mould with meticulous preparation and incredible hard-work, always fair to the court and opposing counsel, never misled the court, superb articulation of the main points and keeping his arguments brief and to the point. His attitude toward fees was, "We take fees for our briefs, but not briefs for our fees." He would keep reminding me of the 5Ps – 'prior preparation, prevents poor performance.' But where I felt he was different from others, were his qualities of the heart. If I had to sum up my senior's qualities in one word, I would say it is compassion. In February 2007, when my father was on his deathbed in a hospital in Calcutta, VRR, who didn't know my father personally, flew down to Calcutta to see him at the hospital. My father, by then already sinking, softly thanked him for his kindness, to which VRR replied, "Wouldn't Krish have done the same for me?" VRR's love and affection towards his juniors was, and is, almost paternal. That's what a good mentor does. He doesn't see his junior merely as a resource or an asset in his firm or chamber who is there only to get his work done. He genuinely wishes well for his juniors and maintains the relationship and association long after the juniors have flown out of the nest. I realized that stark difference when I joined a law firm a few years later under a senior partner who was a good lawyer, but all mind. That's the unfortunate truth at many firms; where juniors are only treated as resources and billing machines.
What drove you to establish your own law firm, Verus?
There were many factors behind starting Verus, but the most important urge was to create something new and fresh. I think many of us were quite disillusioned with some of the big law firms on both external parameters (like client service, partner accessibility, billing patterns, value chain) and internal parameters (like family run management style, treatment of associates& staff, happiness at work, salary structures). We felt an alternate model was not only possible but absolutely imperative. Why couldn't we live and work in a state of mind which was fun, enjoyable and adventurous? And so we started in early 2011 from a small one-room office at Mumbai. Six years on, while we have grown to larger premises and added both lawyers and offices, it's still very much a work-in-progress as we continue to experiment with entrepreneurship and delivering alternative service models. Clients have been very kind in taking this journey with us. I must mention here something that I should have said at the very outset, I could have never started Verus without the support of my wife, Atreyee. She was the breadwinner in the family and stood by me like a rock in those difficult years.
The initial challenge in running the partnership was to understand how to do business between friends. But the dust settles after a while, once you understand the different working styles of each partner and learn to give each partner his or her operational space. What is also important is to learn to appreciate each other's role in a partnership; since partners would ordinarily possess complementary strengths. I was fortunate to have incredibly supportive founding members in Dipankar, Rishad, Charles, Gandhar and the one we lost, Jay. The founding team and a group of passionate lawyers across our four offices form the backbone of the firm. Despite your best efforts, there would be setbacks, and you will need to learn from each of those setbacks, pick up the pieces and move forward.The most important challenge, however, is to ensure that at all times, the soul of the firm remains intact. The form of the firm, as in any other organization, may undergo change, the firm will grow; the leaders in the firm would also change; so may the nature of the work too. But the members of the firm must see to it that the spirit of autonomy, innovation, excellence, togetherness, forthrightness, transparency and joy on which the firm was built, brick-by-brick, always remains alive and unscathed. In the end, it is this soul of the firm that would define who we are.
While hiring lawyers, what kind of skills do you look for in their CV?
Actually, people in the firm often mock me for not looking at the CV at all. But that's not entirely correct. I do look at the CV cursorily just to get a basic background of the candidate; but then form any impression of the candidate only at the time of the interview. Studying the CV too closely could often cloud your judgment on a candidate. I ordinarily look out for candidates who show some degree of independence and autonomy. I may ask a few legal questions during the interview, but ordinarily I try to assess if the person would be a good fit for Verus and what are the drivers for the candidate to join the firm. There have been times when I have been quite impressed with the lateral thinking of a candidate or his accomplishments in earlier assignments but I thought he or she would not be a good fit. Despite being a product of a national law school, I genuinely feel that law firms give way too much importance on national law school graduates and thereby do a disservice to non-national law school graduates, most of whom just do not get a level-playing field and opportunity to really come into their own.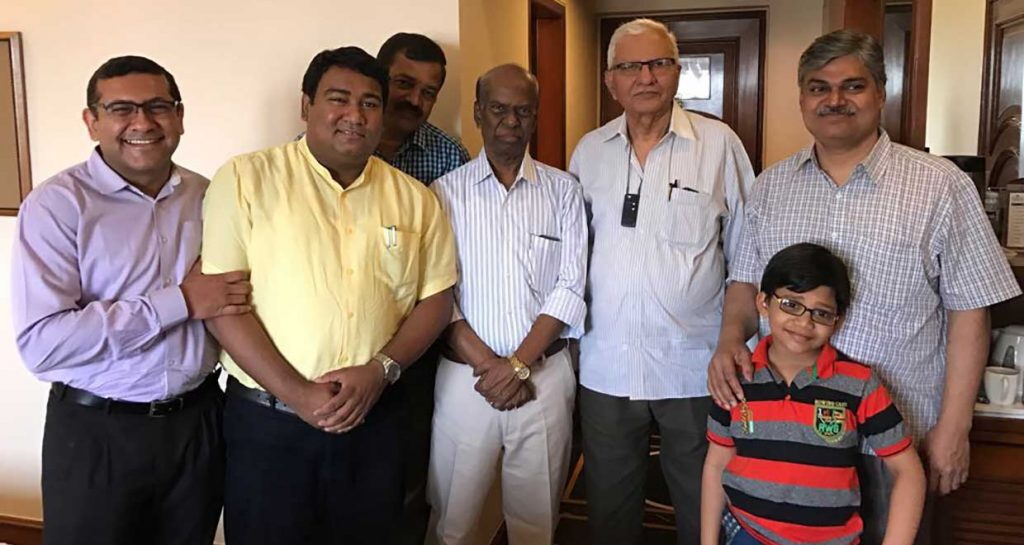 The Government of India is planning to allow foreign law firms to enter into India. Do you think the Indian law firms will be confronting to fight with the tough competition foreign law firms entering into India?
Entry of foreign law firms will be the great "wolf-wolf" moment in the legal services space – every Government has given the threat but none have had the heart to execute it. Anyhow, if somehow foreign firms are permitted to eventually enter the Indian market, then my predictions are: (a) Bigger law firms will most likely decide to stay independent and compete with the foreign firms (pretty much like what we have seen in Singapore and Hong Kong), and it will be a battle for survival-of-the -fittest; (b) Mid-sized firms will have to decide whether to merge or enter a JV with the foreign firm; (c) There could be a consolidation of the big Indian law firms where two or three big firms may merge to form a domestic behemoth; (d) Smaller or boutique law firms who do not wish to merge with bigger firms will most likely carve out niche practice areas like IP, competition, tax; (e) Litigation firms would be mostly insulated from the entry of foreign law firms, except for those firms who are involved in only high-ticket litigation.  
It is a general assumption that the fresher graduates have to struggle a lot during the initial years. What was your experience?
I am afraid this is true. A beginner will basically need four things, which generally come in the following order: legal curiosity, hard work, legal intuition/temperament and some luck. Litigators need an additional trait, patience. A lawyer is like a skilled mechanic, he requires honing certain specific skill sets with a certain mindset. Whether you are a corporate lawyer or a litigator, both streams require learning certain fundamental skills which in legal parlance, we call learning the ropes of law. Struggle entails three things: first, learning the technical skills – researching, comprehending and analysing, strategizing, articulating, drafting, presenting, advocacy or negotiation skills etc; second, learning the soft interpersonal skills – interacting with clients, colleagues, understanding seniors, learning to work in a team, understanding and fitting into the work-place; lastly, and this is usually the tricky part, is to pick up the ethical principles which would guide the way you conduct yourself in the profession, the moral and ethical code you would like to follow. You pick this up from observing simple things like how conflicts and confidentiality are dealt with within the firm or chamber, how billing is done within the firm, whether proper risk disclosures are made to the client, whether your senior deliberately misleads the court or is unfair to the other side, and whether the firm or chamber indulges in corrupt and questionable practices.
In terms of hard work, I used to put in about sixteen to eighteen hours a day, sometime more, in my first seven years, as did my peers. In my first five years, I had taken only two holidays, the first of which was for my honeymoon. While a lot of law is in the detail, what is important in the foundation years is, what I would call, to get a sense of the law. It's a bit abstract to explain, but in essence you develop a sense of fairness and broadly develop a sense of what the law should be.
What do you find admirable in present generation of lawyers compared to that of your generation?
I think the present generation are much bolder and greater risk-takers. They tend to prefer the experience and are not solely driven by the money. My sense is that the next wave of innovation in legal services – the "Uber"moment –will come from the present and next generations.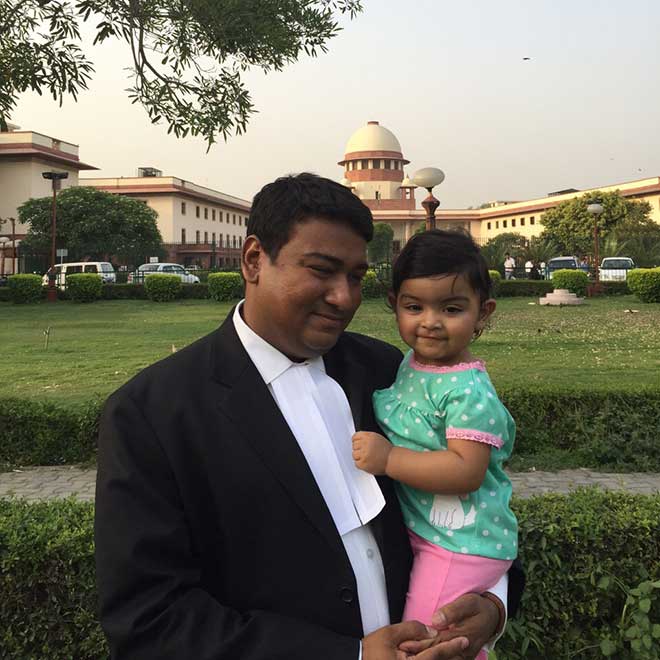 Where do you see yourself five years from now?
You know I would earlier make these projections for myself – five years, ten years. My original goal, when I graduated from law school, was to become a senior counsel by my late thirties. But with time, I have realized that life passes us by while we make grand plans for our future. Therefore, best is to live at the present. Personally, in five years, I do not foresee myself involved in any leadership or management role at Verus – which would pass on to the next generations. I would prefer acting on select matters and like to explore some of my other interests like reading, travelling and writing. Verus is also preparing for a major push on the artificial intelligence and technology front which could be quite disruptive in the legal services space. It's still too early to speak more on it, but once we are through with the pilot phase, maybe we could share more insights on that.
What would be your parting message to our readers?
I would like to say two things: First, do not take your life in law too seriously people get so consumed in the rat race stressing on partner promotions, senior advocate designations, office politics etc., that they forget that life is quietly passing them by. Explore other things like books, sports, travel, gardening, enjoy things that make you happy like music, teaching, painting & crafts, gardening, cooking or some voluntary work; even simpler things like spending time with your kids, friends, family and pets which would broaden your worldview. I personally find reading and travel quite enriching and therapeutic. Secondly, it is my appeal to students and especially to law schools, please see that the students get a holistic exposure on the true potential of law. Most law schools today focus in making corporate legal robots. There is very little imagination. The search for the answer to the question, "why become a lawyer?" should take students to places where they observe from close quarters, the challenges that law is seeking to address, be it on global climate change, human rights violations in Africa, refugee problems of Europe, studying the civil rights movements or the trials of war crimes. Law students need to be sensitized to these topics, not merely in class rooms, but also by giving them real first-hand field experiences to enable them to take an informed choice on what kind of lawyer they wish to become in life. Unfortunately, I find that vital education, exposure and sensitization completely missing which is a great disservice and denial to the students. First and second year law students are so stressed on whether they will get an internship in BigLaw or not. Even simple gestures like doing a case study on a movie – like To Kill a Mocking Bird, The Bang Bang Club, A Few Good Men, Before the Flood, The Verdict, The Pianist –would evoke spontaneous discussion and debate amongst young minds and some of them may choose an alternative career path in law. But most law schools have developed a tunnel vision where the entire focus is in reporting how many PROs the graduating batch has received, what starting salaries their students have secured, how many law firms or corporates have come to their campus on Day Zero. I am a product of such a law school and am now also one of those recruiters, but my appeal to law students and law schools alike is to please explore all opportunities that law, as a discipline, has to offer – which goes much beyond a commercial law firm or a Supreme Court lawyer's chamber – and only thereafter take an informed decision as to what would be most fulfilling and satisfying for you personally and professionally.