Kushal Kumar is a graduate in law from Law College, Dehradun, batch of 2013. He subsequently went on to pursue a postgraduate diploma in International Trade and Business Law from The Indian Society of International Law, Delhi. Kushal has always been an avid debater and public speaker, representing his alma mater at numerous national level events. He currently serves as associate to the Central Government Standing Counsel.
In this interview we speak to him about:
His alma mater and breaking the NLU myth
His extracurricular accomplishments and how they have contributed to his skills as a lawyer
The importance of internships during law school
How would you like to introduce yourself to our readers?
I would like to say that I am a passionate litigation lawyer. I have been enthusiastic and passionate for arguments and addressing the court. Therefore, I have argued in almost every jurisdiction. I have wanted to be a spokesperson for the people and debate from a very early age. My insatiable curiosity makes me knowledgeable in fields besides law as well. I feel strongly for the disprivileged, which is why I have fought numerous cases pro bono, and will continue to do so. I feel. As a national debater I have been fortunate enough to articulate my thoughts in different parts of the country. I want to thank my parents and especially my elder brother who has always supported me for whatever I have done.
What has your experience with legal education been and how has a degree from a relatively smaller law school, if at all, affected your career prospects?
I have always been a passionate public speaker who is well read about current affairs. I always wanted to be a lawyer as I wanted to be a voice for the voiceless. Legal education is the best education I feel in this world. In my college, I was one of the more meritorious students and very close to my teachers and my fellow students. It was a central university so getting good grades was very tough. During my law education I got to know about my rights, values and responsibilities towards society. I used to have stimulating political discussions with my friends and we used to study together before exams which helped me to learn about team management. My favourite subject was Political Science and I used to help my peers in the same as well. I would like to use this platform to extend my heartfelt gratitude to some of my teachers who have been a great source of inspiration. Mr. Ashutosh Kumar, Dr. Poonam Rawat and Dr. Chandra Bhushan Nagar have had the most profound influence on me. I am honoured to have known them and be taught by them.
My college had a strength of approximately 2000 students. The point is, irrespective of the name of the law school, what matters most is your personal effort and hard work. I would like to say that I got ample opportunities to showcase my skills. What matters more than the stature of the college is the environment it breeds. What matters is what you want to be and how much effort you are willing to put in to achieve that. I have represented my college at several national level events such as debates, moots, etc. and even emerged victorious as these competitive events.
When you are arguing in court before a judge what counts is not how reputable your college was, but how adept you are as a lawyer.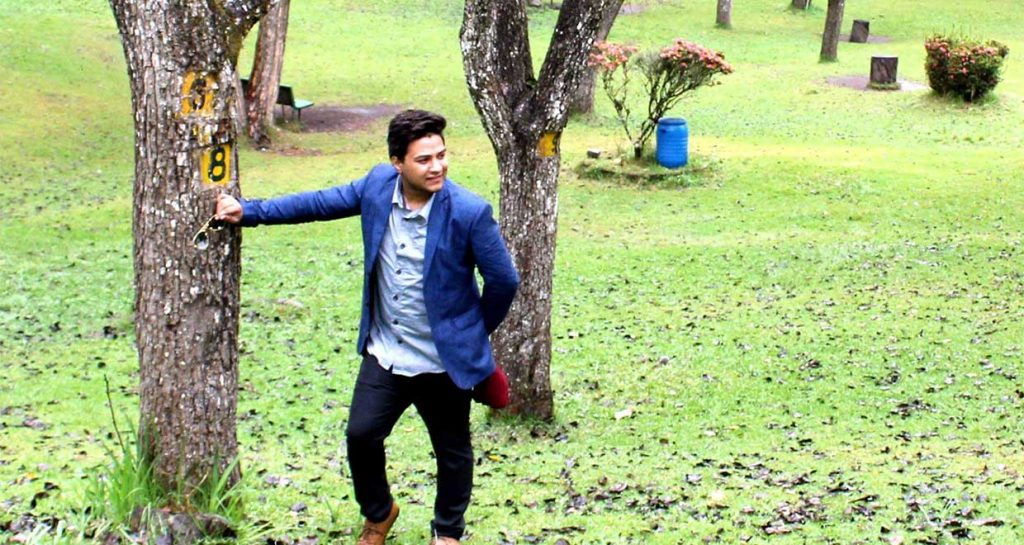 What differences, if any, would you say there are between lawyers from well reputed NLUs and the rest?
It depends largely on your area of interest. The only difference it makes, to my knowledge, is the that the exposure an NLU offers to its students far outreaches the exposure a student at a lesser known college gets. But as a litigation lawyer, your alma mater plays only second fiddle to your competence as a lawyer. When you are in court, it is your mastery over the law and your command over the language that eclipses your academic credentials. All great lawyers of India are not from NLUs.
What internship experiences do you believe are crucial? From personal experience, what can you tell us about the exposure an internship during college gives a student?
During one's time as an intern, they understand the decorum of courts and the interaction between judges and advocates. They are a learning curve for aspiring and young lawyers.
When a law student is involved in any judicial internship, the intern should make the most of it as exposure to court room sessions teach young students a lot. Being a part of client-advocate meetings are also a great experience. I would like to say that I was awarded with the 'Best Intern award' during my internship with Biz and Legis, Kerala.
As a student with average grades, how would you say academic excellence or the lack thereof in an institution translates to the professional workspace?
I feel academic excellence is just a part of your CV. Being a student of a central university, one just needed to pass the examinations to earn the degree. What matters is being diligent, being kind and sensitive, respecting your peers, seniors and your subordinates. It is these qualities that make you a good person and a good lawyer. Good grades don't make you an efficient worker or a good team player, it is your personality which does.
As an avid debater, what would you say your greatest learning is from the activity? How has it impacted your career trajectory if at all?
I tend to get quite competitive when it comes to debates, which is why my friends and families keep telling me that I should join politics, as I never want to lose.  When I was younger I used to deliver the inaugurating speech at Ram Krishna Mission Ashram on their National Youth Day. I have been awarded as 'Best Sanskrit Speaker' for one of my speeches. I recall that my childhood friend, Pratika Shankar who is also a Lawyer, and I, used to win all the prizes in debates at various platforms. I am honoured to have met former President of India Late Shri Dr. A.P.J Abdul Kalam during my school days and I got an opportunity to speak about my school and state in front of him.
During my college days, I was fortunate enough to represent my college at national debate platforms, which I think were close to sixteen in totality. I am very grateful to my college that they gave me a chance to adjudicate the first National Parliamentary Debate in my college. I helped my fellow students in debates and used to explain to them the technique of delivery. These opportunities and honours have moulded me into the lawyer I am today, confident and diligent.
I correct people whenever they get their facts wrong. Many young lawyers hesitate to speak up. To this I would like to say that when you are on stage or at the podium, one must speak from the heart and say everything that they have to say. Keep trying and you shall be able to accomplish this. Practice makes perfect.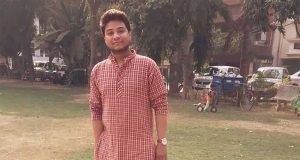 Between your work experience at United Lex, S.L. Gupta & Partners, and Monika Arora & Associates, what was your greatest take away from each of the experiences?
Every work place has its own pros and cons. But ultimately what matters is what you earned and implemented in your life. Unitedlex was my first job. It was an LPO, but since I was among the few fortunate who got placed from my college, I considered it a blessing. I worked there for a few months but then realised that LPO was not my cup of tea. Therefore, I decided to move and went to another law firm where litigation was practised more seriously.
As an associate to standing counsel for NCTE, UOI, etc. at various levels of  the judiciary, what have been the defining moments of your career so far?
To be honest, there have been several instances which played a key role in shaping me as a lawyer.  But I think working for the Union of India is a key factor for me. We have lot of cases marked everyday and there are a lot of appearances before different courts daily. I have been a part of many landmark judgments, the latest being the matter of Sushil Kumar, the wrestler who was trying hard to get through the Rio Olympics but coudn't. Apart from that I have been actively working for NCTE, MCDs and various other panels. It is a simple formula; the more you appear in courts the greater experience and exposure you get. Furthermore, I would like to say to all those who want to pursue litigation as a career, first go to district courts as you learn the basics of advocacy only at the grassroots level.
As a lawyer who is constantly exposed to the bare functionings of legal systems across India, what would you like to share about the same with aspiring law students and those looking to pursue a career in the same?
The exposure to the legal functioning of courts across India is more or less uniform.  The only difference is with the jurisdiction of the courts.  As a lawyer, one should have great respect for the Bench and should maintain the decorum of the court. This is the most important thing which is to be learned by lawyers and law aspirants. One should know his facts accurately but state them without a shred of arrogance. That would be my only suggestion to young lawyers.
Finally, do you have any other advice for our readers, most of whom are college students?
I would like to say to college students that one should not forget to enjoy college life in the race to secure good grades. The day you get a degree in law and you became a lawyer, that is when the real struggle begins. You face challenging situations and undergo difficult times. But it is your passion for law that makes you exceptional. A law student has to understand four steps of advocacy in particular, i.e. a lawyer must know the facts of the case, make a good draft on the basis of those facts, make a thorough research of judgments, and then deliver his argument in court. I would like to add that as it happens with me, when you appear in court it doesn't matter who is on the other side. It is important to not be intimidated by seniors and renowned advocates. All that matters is communicating your end of the argument to the judge through foolproof research. In conclusion I would like to say that fortune only favours the brave.