Mahindra Prabu graduated Law from GLC, Tirunelveli (2011) and then pursued his post-graduation course in IPR from TNDALU, Chennai (2013). He was a University Topper in both U.G & P.G courses of Law. After post-graduation he practised as an advocate in trial courts, worked as a Guest Faculty of Law in 'School of Excellence in Law', Chennai. He also worked in IIT Madras as a Project Associate in Ministry of Human Resourced Department (MHRD), IPR Chair. Later he joined TNNLS and presently the faculty-in-charge of Internship and Placement Committee of TNNLS.
How would you introduce yourself to our readers?
An innovative young academic who loves teaching.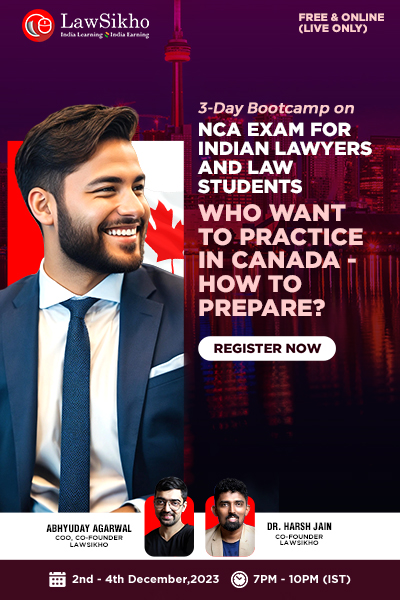 What incidents, influences or interests prompted you to think of law as a career? What other options would you have considered for a career?
To pursue a career in law was purely an accident for me. I was in dilemma of what to choose after completing my higher secondary course. I was brought up in a society where B.E, B.Tech & MBBS are considered as main stream ones and many students usually opt either for engineering or for medicine, which is in fact the basic mantra that is being taught in schools. But, I wished to be different and choose a unique career that led me in the process of exploring different career options which eventually made me say YES for Law. I must thank my mother, it was she who suggested and explained me about the oceans of career opportunities in law. This idea of opting for legal career thrilled me and I encountered it as intellectually challenging right from the first day of my law college.
Tell us about your childhood and pre-college life? Who was your role model?
Being a single child to my parents, I was gifted with lots of love and affection from my family. My child hood was filled with lot of joyful memories like watching cartoons, cycling, reading comics and book cricket etc. I was good at studies in school with minimal interests in sports. My role model was none other than my parents. They are my pillars of strength. All that I am, or hope to be, I owe all to my parents.
You did your under graduation from Government Law College, Tirunelveli? Could you tell us about your experience there and what all curricular and extra-curricular activities you were engaged?
GLC, Tirunelveli is known for its student friendly atmosphere. The college offers more time for self development and encouraged the students to participate in social awareness programmes for rural people. I was actively engaged in internal moots, debates, seminars and legal aid camps. Our campus being adjacent to the District Court of Tirunelveli, it provides an opportunity to witness law in practice in trail court.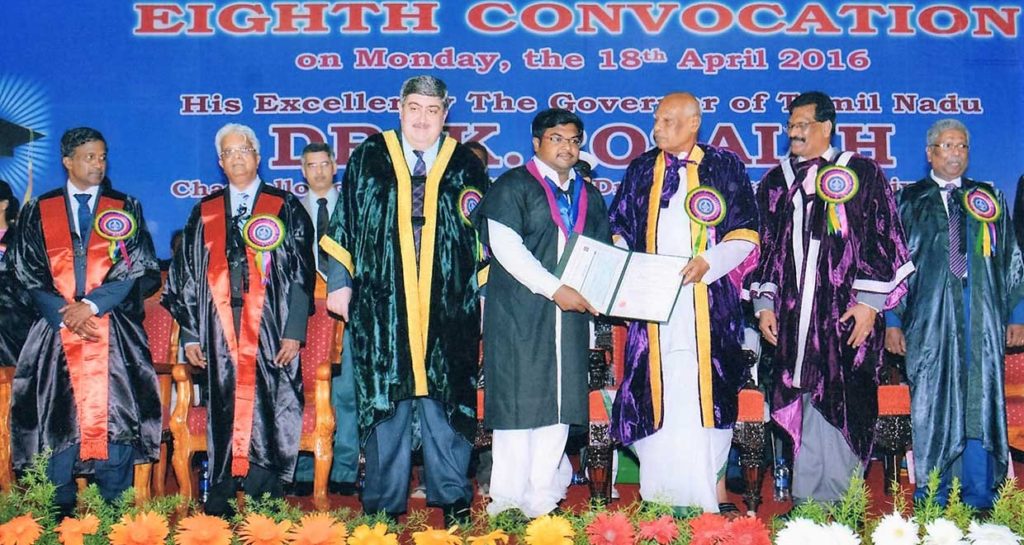 Why did you choose TNDALU to pursue your LL.M instead of going foreign for your Master's? How was the academic culture there?
I prefer to do my masters within Tamil Nadu and desired to do a specialization in IPR. TNDALU was the only option available to me to do a post-graduation in IPR. The academic culture in TNDALU was good and very supportive to students. The library had good collection of books for research and learning. Fortunately, my batch mates positively interact, respect each other and value the contributions of each individual. Thus the academic climate prevailed during my college days ensures overall development for participative students.
What prompted you to choose IPR as your specialisation in your LLM?
I wished to pursue something really trendy and different. I preferred to invest time on a subject which is interesting and unique. Being aware of some basics of IPR and its effect on international trade and investment, I thought of doing IPR. The academic discussions I had with my professors developed curiosity over the subject and finally I choose IPR as my specialisation in LLM.
Tell us about your experience as an advocate in the district court?
I had some good litigation experience at District Court, Thoothukudi. I focused mainly on enriching my drafting skills. From my college days, I used to spend a lot of time in drafting petitions for variety of cases. The district court practice introduced me the basic ABCs of law, procedural aspects and jurisdiction issues which really made life interesting and taught me tons of terms which I never come across in a law book.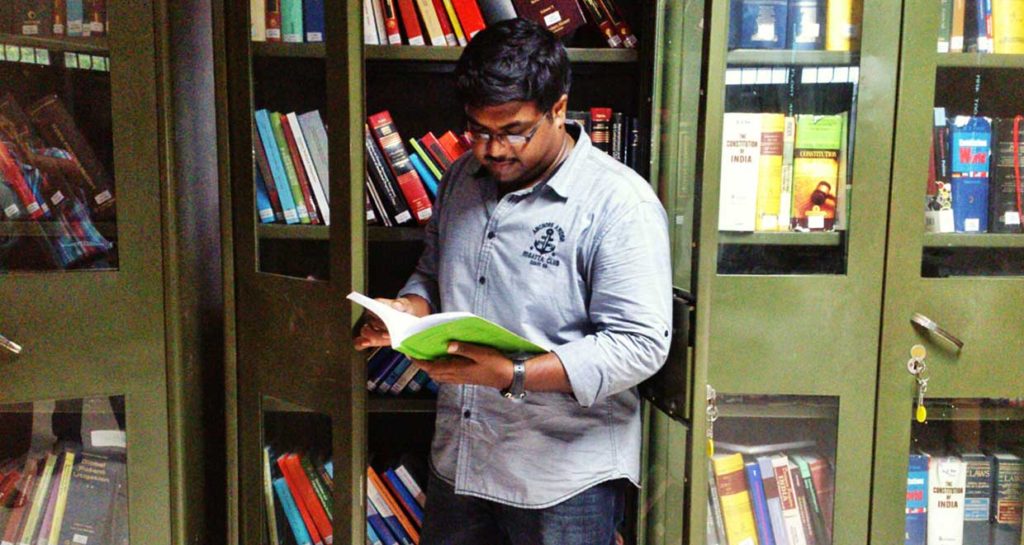 You have been a Research Associate at Ministry of Human Resourced Department (MHRD) IPR Chair, IIT Madras. How did you get a wonderful offer from there and how was your experience there?
It was an open invitation for aspiring researchers in IPR, which I came to know from 'Spicy IP' website. There was a tough competition but luckily with god's grace I got selected. I would like to thank my professors who clarified my doubts and guided me in each stages. The environment in IIT Madras is novel for any law graduate in the country. During my tenure as an associate of the MHRD IPR Chair, I mostly involved in research, seminar presentations and editorial works etc.
Why did you opt to be an Academician?
When I was a student in high school and Law College, I found myself paying attention to not only what was being taught, but also to how my teachers actually taught the lessons. It wasn't until my third year in Law College that I began to think that I might want to be a teacher. Slowly at first, then more quickly, and with increasing clarity and depth, I began to visualize myself as a teacher. I wanted to make sure that what I learned must reach the society. I believe that teachers individually and collectively cannot change the world, but they can improve it. My teachers were my inspiration and I am proud to be a part of this noble profession.
Tell us about your experience in School of Excellence in Law (SOEL)?
SOEL is a bunch of mixed people. You can find students of various levels and categories. The experience that I gained in SOEL inspired me to transform into a full-time academician. The academic culture and working environment in SOEL helped me to master the art of classroom management and laid one of the best foundation for my career.
You have been a University Rank Holder with gold medal in both U.G and P.G courses of Law? Could you share your tricks and techniques of academic excellence for young law students?
There are no specific tricks and techniques. I enjoyed while studying and was regular to my classes and mostly believed on my notes that I penned down while listening to the classes and spend equal time in library and for researching. I would say I am punctual in my studies to some extent. That's it. I never say that I sticked on to the books always or a book bug. I had enough fun and happiest moments with my friends. All of us had the same wave length and we study when we need to and we enjoyed when we want to. After all, I was a normal student who clearly balanced student life between studies and social life.
Tell us about your experience in TNNLS and your future plans with the institution?
Being a faculty of the National Law School is always a flagship in my career. And it's exactly a year since I joined the TNNLS. I taught Constitutional law, Labour Law and now Intellectual Property Rights. The academic culture in TNNLS is very healthy. In spite of the fact, that we were three year old institution, TNNLS campus filled with lot of intellectual young minds with innovative ideas in the field of law. I always say where ever you work, once you start working on something, don't be afraid of failure and don't abandon it. People who work sincerely are the happiest. I am happy being part of an institution which gives maximum academic freedom. Finally, my interests are always aligned towards the betterment of academic quality within and outside TNNLS.
You are currently the faculty-in-charge of 'Internship & Placement Committee' in TNNLS. What is your advice to the students for choosing internship at different levels?
Internship has become a way of life in National Law Schools. It helps students in shaping their future and they will get an insight of the working nature of the legal profession. I personally advise first year law students to go for NGOs wherein they study the social causes and how to address them. In the second year the students are encouraged to pursue internship with the law making body whereas the third year students are advised to enter into the trial court or district court and observe the proceedings. It is the proceedings of the trial court that act as the pivotal pillar of the student's career building. In the pre-final year once the students are familiar with the trial court I strongly advise them to pursue their internship in appellate court with main focus on the drafting process which the companies and law firms expects as important criteria when they hire. In the final year, the ball is in the student's court to decide which type of internship he/she needs to pursue as per his/her area of interest.
What advice would you give to our budding lawyers and law students?
The mantra is simple, identify your passion, develop your skills and chase your dreams.