AOR
Mr Swarnendu Chatterjee, Advocate-on-Record at the Supreme Court of India, talking about the nuances of litigation and becoming an AoR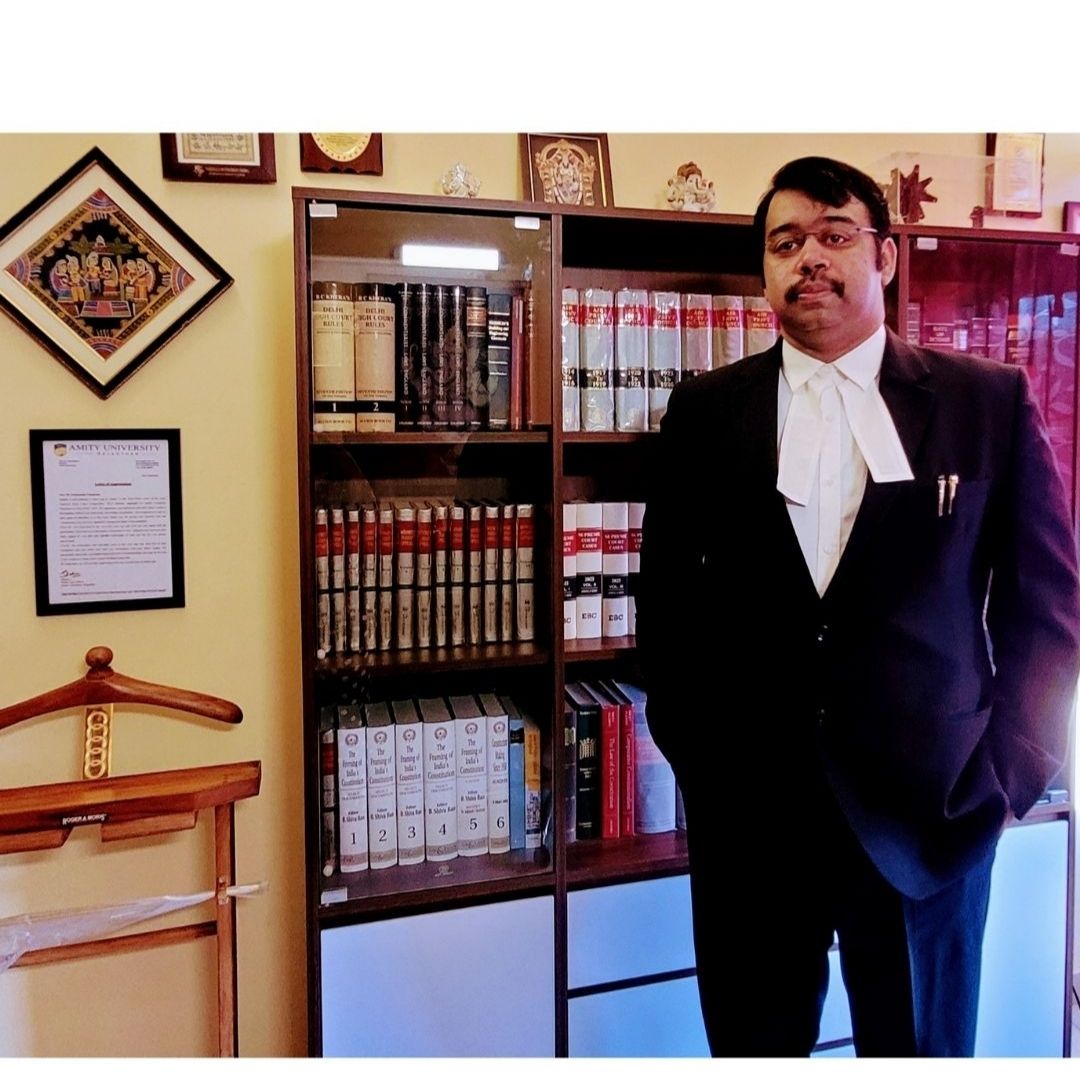 This interview has been published by Sonali Parashar, Ojuswi Sahay the SuperLawyer Team
---
Let's start at the beginning, how did you decide upon making a career in Law?
When I was in school, I didn't have even the slightest interest in being a lawyer, although my father, Mr Arabinda Chatterjee (Senior Advocate) was a practising lawyer (quite successful!) in the High Court at Calcutta. I was interested in pursuing my career in Economics or, being a Chartered Accountant. However, as rhetorical and ironic as it was, when one day (I was in the 12th grade as far as recall), I had to go somewhere in the afternoon and my dad had asked me to come to his office near High Court, as the car was parked there. When I went there, I saw my dad's office packed with junior lawyers and clients who were busy discussing their cases. Then it struck me, that, this profession is the one for me, as it will allow me to study the social strata more and help people to advance their causes in every sense.
At that juncture, I decided to pursue my career in law. Further, as I was a commerce student, I wanted to pursue law with B.B.A. School of Law, KIIT University, Bhubaneswar was offering the course and I qualified the entrance and graduated in 2013. I qualified for the Bar (AIBE) in July/Aug 2013. This was my journey from school till I qualified to be a lawyer.
You hold expertise in various areas of practice like Civil Law, Constitutional Law, Insolvency Laws, Taxation Laws, Labour Law, Criminal Law, and Arbitration. You are also qualified as an Advocate-on-Record in the Supreme Court of India. How would you describe your journey in the field of litigation so far?
I started my career in this profession, in the chambers of Late Shri PP Rao (Senior Advocate) and after his demise, I had a short yet effective stint as a junior to Mr P.S. Narasimha (now- Hon'ble Justice PS Narasimha, Judge, Supreme Court of India).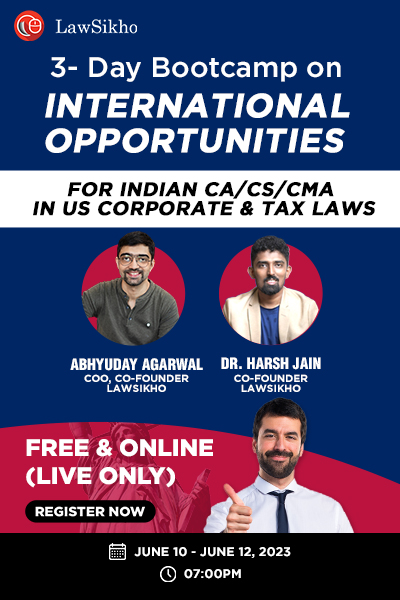 Both my seniors do not need any introduction, as they have been doyens of the legal profession and have nurtured so many successful lawyers. It was an honour to work with both of them.
During my initial days, I learnt the following things in the chambers of Late Mr Rao,
Patience
ability to work hard
"To desire something, I should deserve it first."
At the very outset, Sir (Late Mr Rao) had told me that, "decision to become a lawyer is a very tough one, it is not a 9 to 5 job, it is a 24-hour profession and that, it is a jealous mistress…the more you give, the more it will demand, but with time, you will be rewarded with the fruits. Initially earning will be less and there will hardly be any time for social life. If you are prepared, then carry on….else be an ornamental junior and then one day you will be nowhere."
During those days, Insolvency laws, particularly IBC (which came in Dec. 2016) were not there, so a majority of cases where I was involved with Sir were related to civil laws (education, land, reservation, service law et all.), arbitration disputes, some criminal matters and the matters relating to important questions of law in the realm of constitutional law. That is how I developed an interest and honed my skills in the aforesaid branches of law.
Once I was somewhat independent, the first matter, which I had dealt with was before the Hon'ble National Company Law Appellate Tribunal (NCLAT) and the question involved in that matter was related to the payment of gratuity to employees and workmen in a company undergoing liquidation under IBC. I somewhat had achieved success in that and thereafter I did quite a few matters before NCLTs (Delhi, Allahabad and Chandigarh) wherein I had the opportunity to study the law and the precedents minutely.
Thereafter, an opportunity came my way, I successfully argued the case of workmen of Moserbaer India Limited (In liquidation) before NCLT Delhi, NCLAT and Hon'ble Supreme Court.
For the last four years or so, I have been doing cases related to IBC extensively and have appeared in matters before NCLTs (Delhi, Hyderabad, Mumbai, Chandigarh), NCLAT and Supreme Court.
I do not however agree with the term, "expert", as I believe that "we are students of law from the beginning till the end." The day, the learning ends, lawyers are bound to board the flight from God's airport (quoting Late Mr Jethmalani and Mr Nariman together)
My journey so far (almost a decade) has been a mixed match with lots of twists and turns. However, with the good wishes of my peers, friends and blessings of my father and seniors in the profession, I can say that I have had a satisfying beginning to a race, where I intend to run to the fullest extent.
The credit for me being an Advocate-On-Record in the Supreme Court goes to my father and my late senior, Late Shri PP Rao. They were my guiding light and a strong force, which inspired me and instilled confidence. Sir is no more (he passed away on 13.09.2017) but in every difficult situation, I try to remember his guidance and take a cue from the experience I had in his office (2013 to 2017).
Litigation is a profession and not a job. One should remember, that the clock is the last thing that you should look at, during your work. This profession has no end time. It depends on you and how you prioritize your work. The mantra is to work hard during working days/hours and enjoy to the fullest during vacations. It is true for every gender. Nothing comes easy, at every step, there will be people to challenge you, dissuade you, demoralize you and there will be people and friends to inspire you and tell you/give you confidence that "yes you can". Therefore, one must choose their friends/peer groups well. Hence, according to me, irrespective of the gender and issues involved in litigation, one should look at the brighter side of the profession and always strive to work hard and achieve the best.
In your college days, you have interned at various organisations ranging from Judicial Clerkship at the Hon'ble High Court Judicature of Kolkata, to interning at reputed firms like Amarchand Mangaldas, Trilegal, to name a few. How important according to you is picking the right internship for one's career ahead in Law School?
Choosing the correct path is very important. Many people will try to guide you in different ways, but one should always weigh the advice with respect to their career choices. Most importantly, there is no branch of law, which will fetch a lawyer easy money and humungous earnings from the word "go".
In those places, they train you to be responsible and how you should work in a super competitive atmosphere. Further, you are taught how to move out of your "comfort zone" and strive toward excellence.
Internship, especially in the formative years (4th and 5th year of law school/penultimate year in 3-year courses), plays an important role, for students to understand their niche areas and work towards it professionally. Students should remember that filling up their resumes/CV(s) with twenty to thirty internships, in my opinion, will not be useful, unless they have done something fruitful and worthy in those internships. Students should be aware and trained to draft their CV(s) properly, as in, the work/tasks done in those internships, should be properly mentioned and not as "attended court proceedings." These sorts of sentences are vague and carry no meaning.
Therefore, choosing of internships in the formative years, as I said, is important and plays a definitive role.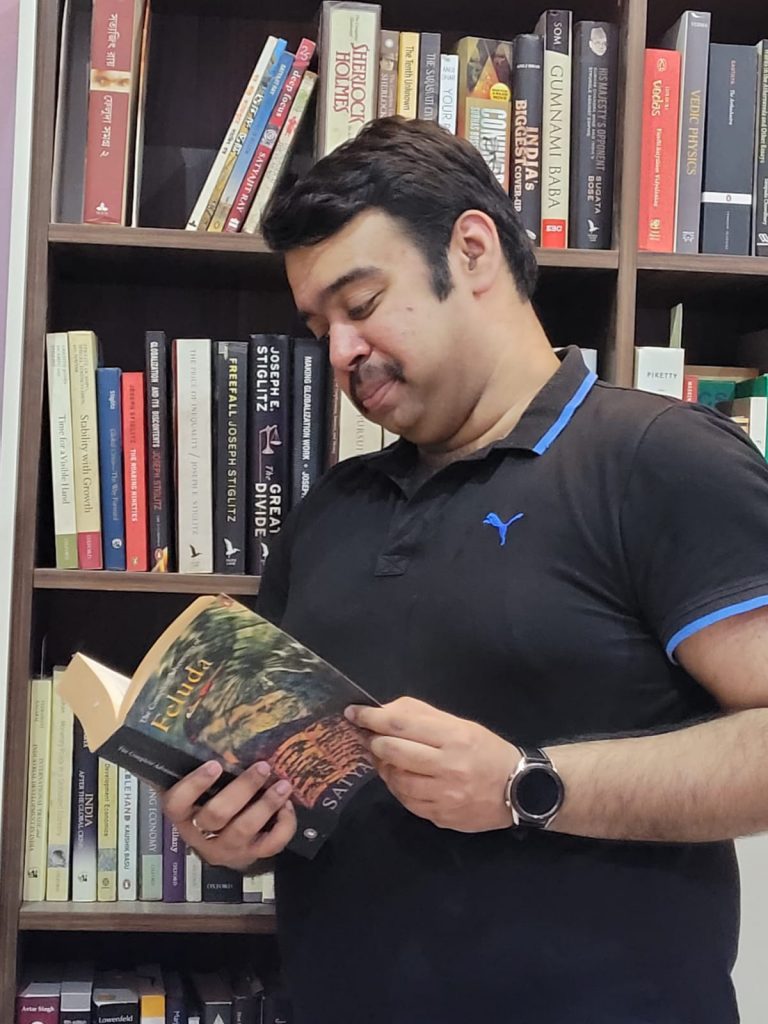 Please guide our readers about the nuances of becoming an AoR, the responsibilities that follow, and the nature of work one can expect to take up as an AoR.
Advocate-On-Record (AoR) is a designation which has to be earned upon qualification of one of the toughest examinations in India. It is conducted by the Hon'ble Supreme Court, on yearly basis.
An advocate is eligible to appear, once, the advocate has completed 4 years of practice and a further one year of training with an AoR with an experience of ten years or, more as an AoR in the Supreme Court. Therefore, a total of 5 years of experience is required to be eligible to appear for the exam.
It is both a test of elimination and qualification and the pass percentage hovers around 10% to 15%. The pass marks in individual papers (4 papers total) is 50 and the overall candidate needs to score 240 out of 400 (therefore overall it is 60%). The papers are subjective and one needs to write answers by hand.
The papers are (i) Practice and Procedure before Supreme Court (ii) Drafting in Supreme Court (iii) Professional Ethics and Advocacy and (iv) Leading Cases (list of cases is on the website of the Supreme Court).
The majority have an idea that being an AoR is simple and they are only to be used as signatories to a petition to be preferred/filed before the Hon'ble Supreme Court. AoRs are NOT notaries. They hold a position of responsibility and it is a designation to be proud of. AoRs can be described as the "spinal cord" of the bar in the Supreme Court and of course, they come after the Ld. Senior Counsels who hold the fort with an AoR. Therefore, we need to be very careful about our drafts, the conduct and mannerism used and followed in Court.
Being an AoR is not easy. It is like a "crown with a lot of thorns." You are entrusted with drafting/ensuring the draft is according to the standard followed by the Supreme Court, filing and follow-ups with the registry, briefing a senior counsel (if required and instructed by the client) and on some occasions arguing the matter. It is a difficult but enjoyable journey as an AoR and a position to be proud of.
You have dealt with various service matters and labour disputes across various jurisdictions. How was your experience in this category of litigation and, what would your advice be for lawyers and graduates who are interested in this area to take their skills a notch higher?
It is a normal idea and thinking, that service matters/jurisprudence is easy. As I said, nothing is easy and it goes similarly for service matters unlike any other field of law. Service / Job for a human being is equally precious as his life. Livelihood depends on it. Therefore, it needs proper research, care and caution to present the case with precision and endeavour to get the relief, as much as possible.
Sometimes, the cases and the pain involved in some disputes get onto you. Remember that one has to be partisan as a lawyer and cannot get into the client's shoes. It is very important to let the client know the possible outcome (in the fair opinion of the lawyer) of the case; even if it is negative. Some clients may go away and some may not follow the path. However, the reputation you carry will soar high and you will be regarded as an honest person. Being a lawyer is not only about the money and billing you do (it is important to an extent) but it is also important to advise correctly and try to sort out things, if possible, in the quickest and most effective manner.
The important skills according to me are:
Being patient (earning will come but be patient in the beginning).
Read the facts/papers well (do not leave any paper/fact).
Research on the precedents based on the factual situation.
Lastly, have your basic English and grammar in place.
Sacrifice holidays/Sundays in the beginning and also work hard and if possible, for long hours without affecting the health.
Observe your senior and learn how he approaches the matter and his/her presentation skills.
If an Advocate, in my opinion, follows the aforesaid (basic and not exhaustive) things, mostly will be successful and the rest is the luck factor. If you work hard, success is bound to come (sooner or later).
You are also a lifetime member of the Indian Institute of Arbitration and Mediation (IIAM). How essential do you believe Arbitration and Mediation is in today's time and age and how should young professionals approach this area of practice?
I am actually thankful to my friend, Iram Majid (the guiding force behind IIAM), who inspired me and inspires me constantly in this branch. A visionary and an excellent human being have been working very hard in this field for more than a decade now. I am happy to be a part of the prestigious IIAM.
With the increasing burden in Courts, arbitration had already carved out its importance. However, mediation is also an important tool and we lawyers have to focus more on mediation and try and solve disputes as much as we can and to the extent possible by sitting across the table.
Advocates should advise clients, where ever possible and to the extent possible to discuss, mediate with the other side and solve the disputes. However, cases which need arbitration and adjudication can surely be continued in Courts and await the verdict. This approach shall forward the cause of the client and also lessen the burden on the Courts.
Young professionals should have an open mind and perceive ways and train themselves to solve and mitigate disputes along with their training to argue cases as well. An open-minded approach is necessary for successful mediation and we as lawyers should accept the approach of mediation with an open heart and mind.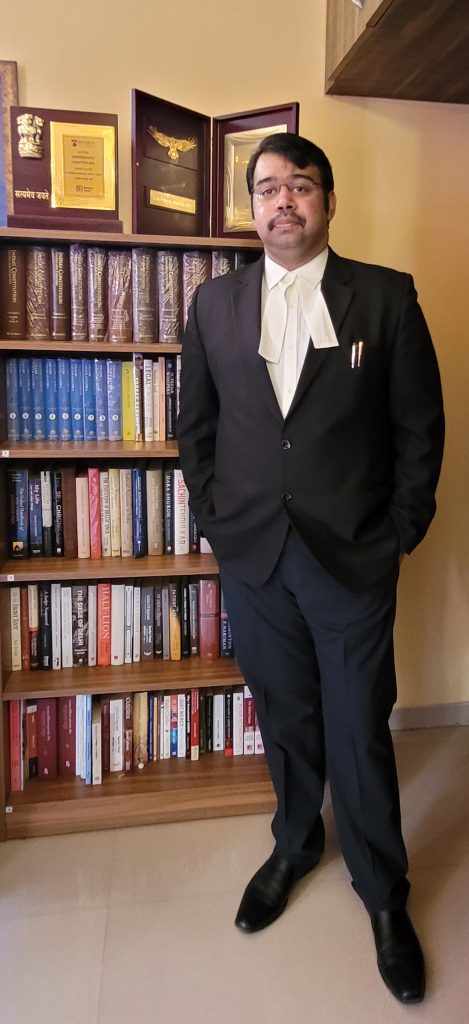 Earlier, you worked as a Principal Associate for Saraf and Partners, and now you are engaged in your own practice at Law Chambers of Swarnendu Chatterjee. How did you decide upon establishing your own practice and what are the challenges one can expect when making this move in their legal career?
I had an amazing experience working as a Managing Associate in L&L Partners and thereafter as a Principal Associate in Saraf and Partners, Law Offices. I was in the dispute resolution team in both firms.
In L&L, I was working with Mr Wasim Beg (Partner). It was an awesome experience for me. He is an excellent human being and has an open mind. He always listens to the ideas and promotes his team members. His forte being criminal law, I had the opportunity to hone my skills in that area by assisting him in some of the most complex and difficult matters in criminal law before the Hon'ble Delhi High Court, Bombay High Court, Esplanade Court (Mumbai), Rouse Avenue Court Complex, Tis Hazari Court Complex and Patiala House Court Complex.
In Saraf and Partners, I had the opportunity to represent clients in Insolvency matters, like top nationalized banks, private banks and top resolution professionals, et all. I worked mainly in matters relating to Insolvency Disputes, SARFEASI, Companies Act and some matters related to civil disputes and arbitration.
As I had the idea of counsel practice in my mind and I always wanted to argue cases, I thought, it is the best time now to branch out and do what I always intended to do. Hence, this decision to move out and establish my own chambers.
It is not easy to move out from the comfort of the heavy pay packages which the firms offer you, especially when you have experienced something like the pandemic (Covid-19). However, sometimes, you must decide, what you want to do and make a move accordingly.
As I have mentioned, I wanted to be an arguing counsel and practice accordingly, therefore, I planned a move at a juncture, when we can dare and say we have braved the waves of Covid-19 and even if it comes back, we are presumably well prepared with the e-courts system working well in Delhi at least.
I intend to grow my practice as a counsel and as an Advocate-On-Record. My chambers are open for people/clients from every stratum.
Young lawyers, who intend to learn and work hard and most importantly are enthusiastic about litigation (not form ideas based on paycheque and the clock) are welcome to join. However, I do not intend to have a big team of juniors/colleagues. A small and efficient team works well for me.
Finally, a word of advice for the lawyers and law graduates who are passionate about litigation?
The only advice which I can share is litigation is not a T20 or One-Day match. It takes time to flourish. Hence, as I said, one needs patience, and the ability to work hard and research well. One should read about law, literature and the works of great advocates (like MC Setalvad, PP Rao, Shanti Bhushan, FS Nariman and so on).
Further, write research papers, and hone your skills, so that the ability to write and bring out argumentative skills emanate from within.
Further, do not get dissuaded by the common understanding that a particular branch of law pays well and others do not. With time, this profession rewards you with all laurels and honours provided you treat the same with all your best efforts and honesty.
Lastly, do not go by the clock, learn to work hard and long, when required and try to advise clients properly and thereafter leave it to them for their decision; meaning do not try to make money when according to you the case has no merit at all. Even if it has 1% merit, you can go for it.
Rest is all about how it spans out. There is a common understanding, that you need godfathers to flourish in litigation. It is not always true. If you don't have godfathers, don't feel out of place, then take it like Kapil's Devils in the 1983 world cup. No one gives you a chance or has any expectations upfront, therefore, once you have the chance, make the most of it and make a mark in your career.
All the best to team SuperLawyer for this interview. Cheers and thanks!!
---
Connect with Swarnendu Chatterjee –