Interviews
Mr Sourabh Gogna, Vice President, Professional Services Practice, at Smart Cube, and a Masters in Business Law from NLSIU, specializing in Growth Strategies and Consulting Support for Law Firms, on alternate career choices post Law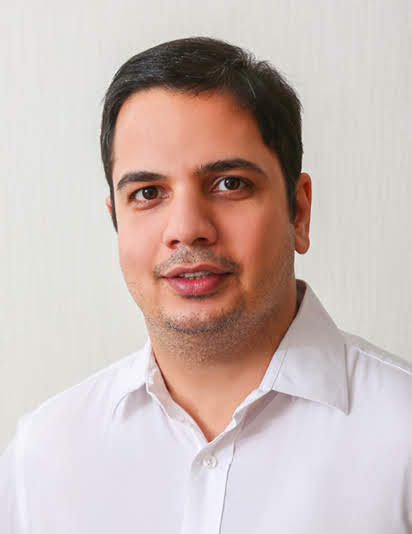 This interview has been published by Sonali Parashar, Ojuswi Sahay the SuperLawyer Team
---
You have taken a completely uncharted path for somebody who has studied law. What brought you to your current role?
Let me start by giving a background of my current profile. I work with The Smart Cube, a UK-based global research and analytics firm, catering to large professional services firms and Fortune 500 companies providing support for strategy formulation, business development, marketing and innovation. I have been with the firm since 2009. I hold an LL.B from Delhi University and Masters in Business Laws from NLU, Bengaluru. Prior to my legal studies, I studied business management with a specialisation in finance. Back in 2013, when I completed my legal studies, I had an opportunity to transition to a career in law or continue with my research and consulting profile at the Smart Cube. I realised that my passion lies in the business side of the legal industry and decided to grow our consulting business with law firms and professional services clients at the Smart Cube. Over the years, we have grown this practice to a team of 80+ people and my current mandate is to take our services to more US-based law firms.
Tell us about your role as a strategist for global law firms?
Every law firm is chasing top line and bottom line expansion and ways to introduce firm-wide innovation initiatives. My role is to support the law firms in defining strategic agendas and providing intelligence to execute projects and initiatives that will lead to these results. We play the role of a guide in supporting the offices of the CEOs, CFOs, COOs, CMOs, CBDOs, CIOs and Chief Innovation officers in pursuing their specific agendas. Typical areas of support are market opportunity assessment, geographic expansion, practice development, competitive intelligence, client intelligence, prospecting, marketing intelligence, innovation, indirect cost optimization, and data analytics.
How do you support the practice development initiatives of professional services clients?
We define practice development as the process of growing the business value for a particular practice area of a law firm or the entire firm itself. It need not result in revenue acceleration only but includes initiatives around innovation, marketing, and cost optimization. In terms of revenue acceleration, we support firms in market expansion through geographic or service expansion via lateral hiring, bolt-on acquisitions or by opening new offices in high potential locations. In terms of innovation, we support the innovation/special projects, marketing, business development, and strategy teams, in introducing innovative ways of conducting tactical work. For instance, we institutionalise competitive intelligence and key account management programs at scale leveraging our technology and analytics solutions, on a turn-key basis. Lastly, we support large professional services firms in indirect cost optimization. It is a small but growing interest area for large firms looking to bolster their bottom lines. We have a ton of experience in this space owing to our historic roots in procurement research and analytics.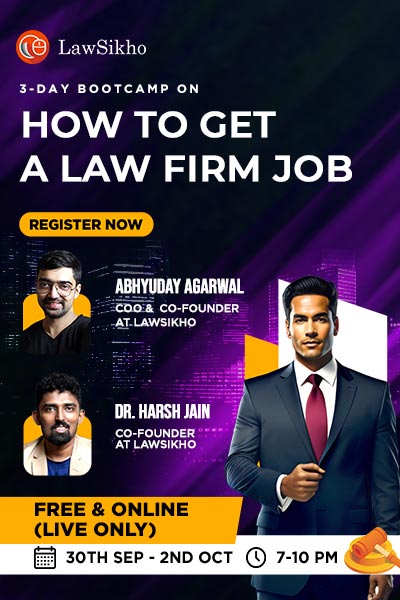 You have supported law firms in their quest for regional and international law expansion. How does that work? Please share some insights on the thinking process of large firms.
Law firms like any other business seek expansion. Mostly this comes in the form of geographic expansion, practice or service line expansion, new partnerships, new offices, lateral hiring, and M&As. We support law firms in each of these initiatives through our research expertise. To cite an example here, in 2018, we supported a leading US-based law firm in evaluating expansion opportunities in Canada, South Korea, and China. We provided an advisory deck to the firm's strategy head covering intelligence on regulatory constraints, opportunity size, past success stories, growing practice areas, ongoing charge rates, competitive intensity, synergies with the firm's US business, etc. Similarly, we supported a regional US-based law firm in exploring opportunities in different counties in California.
Firms are looking to back their decisions with insights and data. Senior stakeholders lookout for making a compelling case for the growth initiatives and building consensus around it. They need a third-party unbiased independent review of these opportunities. We fill this need for law firms, other professional services firms, and corporate clients.
How do you help law firms with their profitability-related initiatives? What are the levers for law firms to augment profitability?
To augment profitability, there are two main levers available to the firms, reducing cost or becoming more efficient. In terms of cost reduction, law firms typically find their hands tied up when it comes to salaries and bonuses as they try their best to retain the best industry talent. We saw this in 2020 and 2021 with unprecedented growth in associate and lateral salaries and bonuses. The next biggest cost head which is largely unexplored is indirect costs. We specialise in supporting law firms in reducing these costs around real estate, sales and marketing, professional and corporate services, IT & telecom, travel, facilities management, etc.
In nutshell, our process starts with understanding the spend categories and demand profile, supplier market dynamics, and formulating the sourcing strategy for each category. Then, we move to supplier identification, evaluation, and shortlisting, leading up to contract negotiations. We also monitor supplier performance and risks overtime to ensure that the operations run smoothly after the suggested changes. There is a whole science around spend analytics and procurement cost optimization which our researchers and data analytics experts deliver to our clients through our AI-HI approach, combining artificial intelligence and human intelligence.
In terms of efficiency-related support, we help in institutionalising best practices in business research and data analytics within the organisation with an aim of introducing automation, wherever possible. We also run shared services support centres for large firms in a few cases.
Large professional services firms undertake huge exercises in competitive intelligence. Your team supports such programs. How do you do it?
Collecting competitive intelligence is one thing but presenting and making it available to everyone in the organisation is another. Then there is the challenge of delivering timely insights which are actionable.
We attempt to offer actionable insights delivered to the entire organisation or relevant stakeholders by leveraging technology tools such as online portals, apps, RSS feeds, emailers, APIs to sync with your internal intelligence portals, etc.
If you come to think of it, it is competitive intelligence for your firm as it relates to the industries, practice areas, competitors, and clients that you want to track. It is a highly customizable deliverable that helps our clients in responding appropriately and in time to counter competitor moves.
We rely on information collated from trusted sources, databases, internal industry experts, and external expert interviews to deliver these insights.
Cross-selling is one of the most potent ways of increasing revenue growth. How do you support firms with this?
Cross-selling is perhaps the lowest hanging fruit when it comes to revenue growth but often it goes unreaped. In our experience, there can be two reasons for this – one is cultural and the second is a lack of systems.
We can't really influence the culture at the firm but we do play a role in streamlining processes and systems. Let's say you have a CRM but there is no process to punch relevant client information and adherence to CRM updation is low. In this case, all your past efforts and relationships with the clients are not leading to future growth. We help define these processes, take the responsibility of maintaining this data for you with utmost confidentiality, and then make sense of it by conducting a deep dive into this data with a mix of research and analytics tools. We help the firms in defining and executing their data analytics practices to start with and then go about creating dashboards that throw actionable insights. Cross-selling is just one of the application areas of our data analytics work for professional services firms.
How do you support law firms in terms of organic revenue growth?
In terms of organic growth, law firms can grow via lateral team hiring, opening new offices, partnerships or service lines. We can help you first access which practice area, service, or geography to select for expansion based on internal strengths and market trends. We support law firms in evaluating and executing each of these opportunities.
For lateral hiring, we provide a lay of the land in terms of legal talent availability and efficiency in the geography, practice area or service line.
When it comes to new offices, the primary puzzle is to identify the most viable location for your firm. We run macroeconomic studies and study industry potential studies to understand the growth prospects and competitive intensity.
For service line and practice area expansion, senior stakeholders evaluate the growth potential, synergies with existing teams, ongoing rates and profitability profile, competitive intensity, and client pools, before embarking on the expansion journey.
Similarly, we help you find relevant partners in other geographies. These may not only be other law firms but firms in allied industries that can serve as a potential revenue source.
We support these areas by leveraging our deep industry knowledge of client industries, the competitive landscape in the professional services space, and the pool of specialist analysts and data analytics experts supported by our proprietary technology and information assets built over the years.
You touched upon the concept of key account management. What is the kind of support you offer in this space?
In any organisation, a set of clients are identified as key accounts because either they contribute significantly to the revenue or are critical for the firm due to some other factors such as high growth potential, nature of work, prestige, etc. Companies are always looking to shield these customers from competitors and grow their own book of business with them over time.
To stay on top of things, lawyers and professional staff at the law firm are expected to stay current on the business dynamics impacting these clients. We, basically, develop a near-real-time insights engine for these key accounts so that you know what is going on with these businesses and what is it that you can do about it.
For instance, say that one of your key account companies has declared in its earnings call that it has raised $500 million and is gearing for an M&A driven growth strategy. With this information, you know that you need to have a top of mind recall for the client as an M&A advisory firm and hence you are required to initiate campaigns and conversations with the client stakeholders around the subject. I have given a very simple idea to put across my point. There are several complex use cases where the implications may not be as apparent.
In summary, you don't just need this information, you need it faster than others and you need an implication-driven commentary to go with it. As a number of surveys have shown over the years, law firm clients love lawyers who have a business context. We provide this business context just in time for lawyers to react and take it to the clients. We support law firms in institutionalising this practice.
What are the mega-trends that you believe will offer a big runway for law firms in the future?
The world has changed drastically in the last 2 years or so. In light of the recent events, I believe that 5 mega-themes will play out in the next 5-10 years that will lead to business growth and changes in the work/client mix. According to our research, these mega-trends are metaverse, climate change, geopolitical changes, global supply chain realignment, and government actions and regulatory outreach.
---
Get in touch with Sourabh Gogna –