Munish Mehra belongs to the first batch of NLIU, Bhopal (Batch of 2003). After graduation he joined AMSS as an Associate for 9 months before switching to Anand and Anand where he subsequently became a Managing Associate. Thereafter, he joined Luthra & Luthra Law Offices as a Managing Associate. In January 2014, he joined Saikrishna and Associates and within 11 months, he was promoted to Partner. In this interview he talks about:
Academics and specializing in IPR Laws
Working at full service law firms and boutique law firms
Tips on converting internships to a PPO
What brought you into studying law? Was it fate or plan?
My foray into studying law was totally unplanned as I do not come from a legal background and am a first generation lawyer. I heard of the National Law School at Bangalore for the first time in 1998 through a friend who happened to be studying there. As luck would have it, the National Law Institute University was set up at Bhopal in the same year that I graduated from school i.e. 1998. I gave the entrance exam for the university, got through and things moved ahead from there.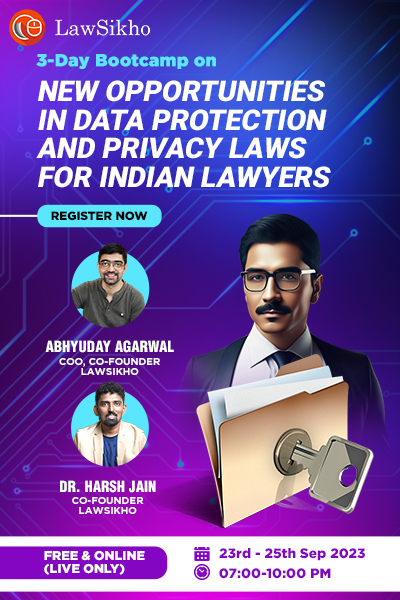 Please tell us a little about your law school days at the National Law Institute University, Bhopal? How were you at academics?
As a part of the first batch of NLIU, Bhopal, I think all of us were a little sceptical about how the university would develop in the future. I still remember the first day of the academic session in September 1998 when we started from a premises which had been rented by the Government for the University and we set up the tables and chairs ourselves in a little classroom and got down to studying law. What helped in the initial trimesters was the inclusion of various BA subjects such as sociology, history etc which helped us to get into the groove so to speak before moving onto hardcore legal subjects. I was a relatively good student through my years at the University and finished in the top five of my class when we graduated.
How important do you say is a good CGPA for an illustrious legal career?
The importance of a good CGPA has increased over the years with the advent of numerous law schools coming up in various other states. However, I firmly believe that to have a good career in the legal profession, a good CGPA is just one element which plays a part in the making of a good lawyer.
You have specialized in IPR law. What made you interested in the same? How do you say one can gain expertise in IPR Law? What does it take to be a good IPR lawyer?
In the first couple of years at the University, a few seminars and moot courts were organized focusing on IPR law which played a major part in me developing an interest in IPR law. We had not yet studied IPR law till then as they were a part of the 4th year subjects. I then did two internships with Anand & Anand at the end of my 2nd and 3rd years which give me an insight into how IPR law actually works in the real world. The process of gaining expertise in IPR law or becoming a good IPR lawyer is no different from any other branch of law and requires one to be able to grasp the issues involved in the case at hand which forms the basis of your claim or defence, as the case may be, and presenting a well drafted and argued brief before a Court.
You started your career at AMSS as an Associate. How did you secure your appointment? How would you describe your experience working there?
I was recruited by AMSS pursuant to the first campus placement which happened at the University at the time the first batch was about to pass out. In fact, AMSS was the only law firm which came for the placement of our first batch and two people were recruited by the Firm. Working at AMSS was an interesting experience as even at that time it was considered to be the best full service law firm in India. My area of work involved general corporate commercial advisory and transactions. I think the biggest takeaway from my tenure at AMSS was that it made one realise that there is a sizable difference between studying subjects theoretically in law school and their application in real world deals and transactions as there are so many practical facets and situations which one is not exposed to while studying subjects in law school.
After 9 months of work at AMSS, you switched to Anand and Anand as an Associate and later worked as a Managing Associate there. You also had the oppurtunity to work at Luthra & Luthra Law Offices as a Managing Associate. Please share your experience at both these place.
It was a conscious decision to make the shift from AMSS to Anand & Anand as after a while I realised that my real interest lay in practising IPR law even though the initiation into the real legal world through AMSS held me in good stead in the coming years. I worked at Anand & Anand for nearly six years during the course of which I led the anti-piracy and anti-counterfeiting practice at the firm and had a wonderful time doing so. Luthra & Luthra posed a new challenge in terms of setting a new practice area from the ground up and it was an interesting experience to go back to a full service set from a boutique firm.
Also, was there any difference in the work environment of these two law firms, considering the fact that Anand and Anand mainly deals with IPR law whereas Luthra & Luthra is a full service law firm?
The work environment of a full service and boutique firm does vary to a large extent. The environment in a boutique firm tends to be more informal and due to a lesser number of individuals, helps in developing interpersonal relationships faster. A full service firm environment on the other hand is much more regimented and necessarily so because of the sheer number of people working there. Therefore, it does take some time to get used to it if you have joined from a smaller setup.
What qualities do you think helped you for promotion to Managing Associate at Anand and Anand & Luthra and Luthra Law Offices?
It was a combination of factors such as developing an expertise in my practice area and being able to handle matters competently and independently relatively early in my tenure at Anand & Anand. Most importantly, it helped that I was able to develop a rapport with the clients I worked with regularly so that when the time came for elevation to Managing Associate, clients were more than happy with me leading their matters on a regular basis without requiring a supervising partner. Consequently, my team reported directly to the Managing Partner of the firm.
You were made a partner at Saikrishna and Associates in just Eleven months of work. What would you say helped you to join the ranks of a Partner?
In January, 2014, I joined Saikrishna and Assciates as an Of-Counsel and within 11 months, I was promoted to the ranks of a Partner. So to say, yes, I was made a partner in Eleven months.
Well I was a lateral hire from Luthra & Luthra having spent three years independently handling my own team and servicing the clients which had given me work when I shifted from Anand & Anand. I guess the ability to service clients professionally, train a team from the ground up, manage them and independently run successful campaigns on behalf of various clients were factors which led to me being elevated at a Partner at Saikrishna & Associates.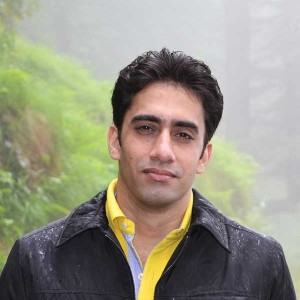 What kind of effort should a young Associate put in to work to get it appreciated? What distinguishes an Associate with a Partner when it comes to work?
At an associate level, the requirements are relatively simple in terms of being totally aware of the factual matrix of the matter, doing diligent and through research, being reasonably acceptable at drafting and being disciplined at the work place. If an associate is able to display the abovementioned qualities, any firm would be more than happy as nothing more is expected. The deliverables as expected from a Partner are totally different as he or she is expected to provide strategic advice and guidance to a client on a particular matter or campaign, monitor and supervise the work done by associates, and also ensure that billing targets as given by the Firm are met by his team and recoveries happen in a timely manner.
What does a Partner at a Law Firm like Saikrishna and Associates do? What falls within the scope of your responsibility? Tell us about a typical work day.
A Partner at Saikrishna & Associates is responsible for supervision of matters handled by his or her team, appearances before various Courts, providing strategic advice in relation to matters, reviewing opinions and memos as required by clients from time to time on various legal aspects, ensuring that billing targets are met by the team and also developing and bringing new work into the Firm. A typical day involves either going to Court for matters as listed, or coming into the office and handling various miscellaneous work such as reviewing opinions, legal pleadings, client meetings and telecons. The Firm does a lot of outstation matters which usually involves travelling to various courts across states and either a Partner or Senior Associate/Associate does that depending upon the importance of the hearing and the complexity of the matter.
How important is it for a Partner of a law firm to be good at business development, or are great lawyering skills enough to become a partner? What separates the people who become Partner from those who don't?
Different people have different skill sets and not every Partner in a law firm is a rainmaker. It is of course beneficial for a Partner to be good at business development as that helps in the overall growth of a Firm but at the same time it is important to have senior people in the Firm who are able to handle the day to day supervision and functioning of their respective departments thereby contributing to the overall efficiency and quality of work done by a Firm. I think the ability to handle and supervise complex matters, manage teams independently, provide strategic but practical advice to clients and having the ability to develop long standing relationships with clients which generate revenues for the Firm is what separates people who become Partners from those who don't. That is not to say that other individuals are not equally important as human talent and expertise is the most valuable resource of a law firm and that is what gives a firm its "reputation".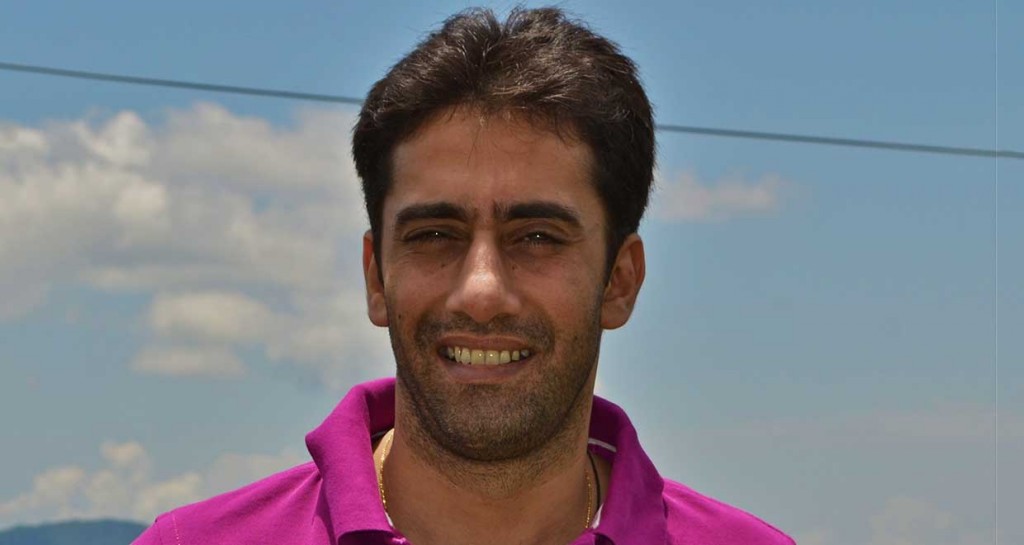 How is the work culture at Saikrishna and Associates? If an Associate commits a mistake or an error what course of action do you follow?
Saikrishna & Associates has a great and innovative work culture which is quite different from the regimented schedules which some firms insist upon. The focus of the Firm is on "client delivery" and empowering individuals to be responsible for their work product. The result is that you find Associates as well as Partners being happily available to clients 24/7 which is much appreciated. I think the way a Firm deals with a mistake by an Associate is reflected by how its senior people deal with such a situation and in that sense the Firm has preferred to explain the error rather than "shout" at an Associate for committing a mistake.
What are the other areas of study which you think that a law student wanting to excel as a professional in the field of IPR should be proficient in?
I think it's important for a lawyer to keep abreast of as many developments in law as possible as you never know on which facet a client may need urgent advice. An IPR matter may involve a taxation or royalty aspect one day or a criminal law aspect another day. Therefore, it's very difficult to pinpoint any other branch of law which a lawyer must focus on to be proficient in the field of IPR.
What changes has being a Partner brought into your life, do you ever feel that there is excess of work load on you? How do you manage to strike a balance between your personal and professional life?
Being a Partner does bring added responsibility as you are ultimately responsible to the client for the work product turned out by your team. A Partner, as mentioned earlier does have to make efforts to bring in new clients into the Firm for its overall growth and development. The culture of the workplace makes a huge difference in being able to maintain a balance between work and personal life while a lot of firms may say that they place a great emphasis on the work life balance of their lawyers, our Firm does actually walk the talk so to speak.
The trend is now on gathering various internship experiences at different places. Was the scenario same while you were pursuing law? How is internship helpful for a law student?
The number of internships as done by students now, are a lot more as compared to when I was in law school. It's not uncommon to find ten to twelve internships on a CV these days while we used to do one internship a year. An internship is very useful for a law student as you are exposed to so many practical facets of actual legal practice which is impossible to experience in law school. However, it is important to focus on the type of internships which a law student does during his law school years as the quality of internships are more important than the quantity on a CV.
What is the procedure to apply for an internship or recruitment at Saikrishna and Associates? What are the qualities which they look for in their prospective employees?
We have a Partner who is in charge of internships at the Firm. Prospective internees send their resumes to our HR department pursuant to which the Partner decides the internships to be granted for a particular period. We take special care not to overstuff the firm with a lot of interns at any given time to ensure that all interns get quality exposure to the work being done at the firm.
What do you feel makes an intern stand out and is very important for him to do to have a chance of getting a call back or even a PPO? How do you think interns can get noticed in a positive way in the limited time they have?
It's important for an intern to be diligent and disciplined at his or her work. Reasonable oral and written skills, a decent knowledge of first principles and the ability to research properly is what makes an intern stand out from the crowd so to speak. It's also important for internees to do at least a one month internship to enable the Firm to assess their capabilities as a 10 or 15 day internship, which some students do today to increase their tally of internships doesn't really help in them either learning anything about the Firm or increasing their chances of getting a PPO.
What would you suggest to someone who is preparing to work with an IPR law firm? What are the basic subjects which one should read and have understanding of before sitting for an interview?
If an individual is interested in working for an IPR boutique firm then it's advisable to be aware of the "first principles" and basics of IPR law in relation to Copyrights, Trademarks, Patents etc. An awareness of recent developments in the field of IPR is also very helpful and there are various online blogs and commentaries which regularly report such developments and recent case law.
The question that whether one should specialise in a particular area of law or be more of a general lawyer often comes up before law students. What is your opinion on the same?
It depends on the type of practice an individual wants to do. As an independent practitioner, it's necessary to be conversant with various areas of law be it civil, criminal or even company/corporate law litigation and advisory. A lawyer in a law firm will typically specialize in a few areas and will be known in the profession for his expertise in those areas. I have come across very few lawyers working in law firms who can claim to be masters in all fields.
Is there anything you would like to have done differently?
I think every experience and decision teaches you something new which makes you a better person and professional. So to sum it up, I really would not have done things differently. There is still a long way to go and lawyers never retire anyways!!
Where do you see yourself ten years down the line? Do you aspire to be like somebody from this field?
Ideally sitting on a beach and relaxing!! On a more serious note, one would like to be someone known in the profession as an individual who is dependable, experienced and sought after. Every lawyer likes to be well known and let them not tell you otherwise. I really don't aspire to be like someone. I would rather be known as myself ten years down the line.