Sahana Raghunathan is an Associate at JSA, Chennai. She graduated from ILS Law College, Pune with a BSL LL.B degree. She also pursued Diploma courses in Human Rights and Corporate Laws. After graduation, she joined Vichar Partners as an Associate. Vichar Partners was subsequently merged with JSA where she continued to work. In this interview she talks about:
Studying at ILS and Diploma Courses
Recruitments and internships at JSA, Chennai
A career in corporate law and maintaining work-life balance
How would you introduce yourself? Could you please share a little bit of what motivated you to pursue law as a career?
Let me start by thanking SuperLawyer for this amazing opportunity. Greetings from the city of Chennai! I am Sahana Raghunathan, Associate, JSA. A Proud 90's kid and a Corporate Lawyer. Enthusiasm personified.
Having always been a topper and driven by marks in school, engineering "ought" to have been the natural next step. It was something like a rebellious decision (read: against the typical belief of a "tambrahm" family) to take commerce in class 11. My father likes to believe it's because he convinced me that law and economics is a good combination. I have been told that two of my great-grandfathers were part of the then judicial system. Let's just say that this gene skipped many a generation before me! Jokes apart and however clichéd it may sound, it was going to be either law or journalism. One road was taken, the other not. I am now with the corporate team in JSA, Chennai and my main practice areas include private equity, mergers and acquisition, banking and finance and general corporate commercial.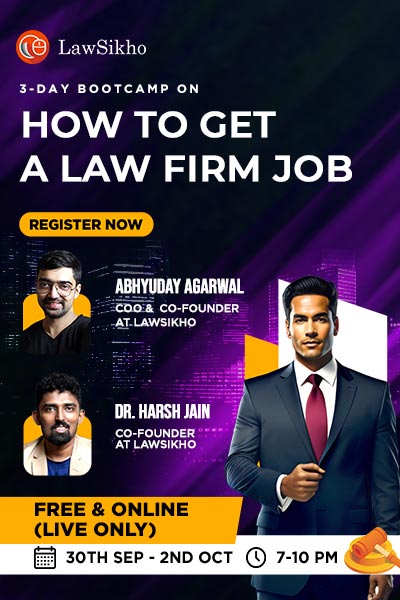 Tell us about your college life at ILS Law College, Pune. What was the reason behind pursuing various Diploma courses? Was it a professional requirement to enhance more in your career?
Choosing to pursue law in any city, away from home, was a conscious decision and it had a lot to do with wanting to lead an independent life (not to be read as misusing independence et al).Being the first batch to give CLAT, I was placed in Rajiv Gandhi National University of Law Punjab. But I decided to go ahead with Indian Law Society (ILS) Law College, Pune, as it is a very well established institution and it proved to be the perfect choice. Attending early morning lectures seems to have prepped me for my early morning work hours now. But the main advantage of studying in ILS, apart from the excellent and very approachable faculty, is the fact that we had the rest of the day to ourselves to pursue our other interests, legal or otherwise (no pun intended). The Diploma in Human Rights (in my second year of law school) was to get a feel of that side of law I knew I would not make a career of. When in my third year, the Diploma in Corporate Laws gave me a direction to follow and I was sure of what I wanted to do once I graduated from law school.
Please comment on the quality and structure of these courses. How much practical knowledge did you gain from it?
We had the diploma classes as frequent as thrice a week depending on the schedule of the main course (i.e., BSL. LL.B). Excellent part time faculty, who were mostly working professionals, were engaged to take practical sessions and though these sessions were not as effective as internships, they were helpful nonetheless.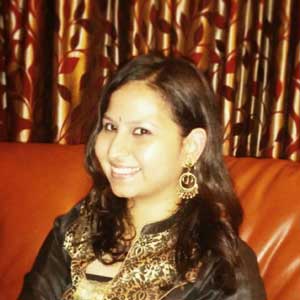 What were your areas of interest during your graduation? How did you go about developing expertise and knowledge in these areas?
My internships during law school have been in various fields: IP, corporate litigation, general corporate commercial, banking and arbitration. Though I have always been inclined towards a career in corporate law, I wanted to venture into other areas as well and when better a time than as a student. I was really lucky to have interned with some of the best advocates such as Mr. Satish Parasaranand law firms/legal departments in Chennai such as R&P Associates, HSB Associates and Kotak Mahindra Bank.
As an intern, the workload is less and the seniors there tend to pamper you as they know life after graduation. Talking to them, learning practical aspects of working from them and also utilising the libraries at such offices always prepared me for a better next year at law school. I knew what to look out for and how to grow professionally.
Did you find that your law school education had prepared you sufficiently for the many tasks you were required to execute during your internships and later at your job?
On a theoretical level, law school preps you to know the law. The internships prepare you for the practical aspect, as in how to implement the law and how to work with it. The first few months at work is when you actually get to realise how to work the two in tandem and be creative while balancing the two.
Soon after graduation you joined Vichar Partners as an Associate. Did all the attorneys from Vichar Partners continue to work after the Merger with JSA? Did it affect your work in any way?
Yes, that's correct. It was announced that Vichar Partners was set to merge with JSA, one of the top national law firms, effective April 1, 2014. It was an exciting moment as a young associate to realise that I would get to work with attorneys pan India and the level of exposure I would get while doing so. And yes, all the attorneys and the staff of Vichar Partners were absorbed by JSA post-merger.
We, at Vichar, always believed in providing outstanding legal solutions, in our chosen practice areas with a strong emphasis on ethics. So it was very easy to fall in line with the mission statement of JSA. The transition was easy as the working culture was similar in both the firms and the merger has been having a very positive impact on our working style.
What is your take on working at a smaller law firm in early years of career rather than working at a very big law firm?
I wanted to join a mid-sized firm with an effective presence in the market and Vichar fit the bill perfectly. And I am glad that they decided to welcome me. The reason behind choosing a growing firm like Vichar was so that the hype and pressures around a top firm could be avoided at the beginning stages of my career but at the same time, be exposed to that same level of work and clientele. My time at Vichar was a learning slate that prepared me and gave me the confidence, both professionally and personally, to meld easily into JSA.
How was your first year after graduation? What were the biggest hurdles and challenges after joining work? How did you deal with them?
I was a lucky fresher who had a very happening first year at work:
Mid-sized firm into a top national law firm;
Companies Act, 1956 to the Companies Act, 2013.
It was a little confusing at first; we had learnt the old statute while in law school but we were expected to apply the new statute at work. That I would say was one of the top concerns in my first year. At JSA, we give a lot of importance to knowledge management. We regularly have internal team discussions across the JSA offices and internal seminars and presentations that help us stay on top of things and this also ensures networking intra JSA.
What are the primary professional ethics you follow while at work? How do you deal with mistakes or errors?
I am a team player. I believe that achieving the same result as that of what the client expects from you is the most satisfying aspect of work. And for that, team work with structured hierarchy is very essential. I value the time my seniors spend in mentoring me, my peers spend in discussions with me and my juniors spend in assisting me. Respecting my colleagues' comments and the ability to value their input is what has helped me reach the stage I am at today.
I think a lot of corporate lawyers would agree with me when I say that it is impossible to send out a perfect first draft. In the last one and half years of work, I have learnt that stress is only going to add to my mistakes. Getting the concepts clear, discussing it with your colleagues, reading up on it will minimalize the errors and prepare you for subsequent transactions. Also, do hope that a supreme power (read: mentoring partner/ senior associate) is around to save your dayJ
There is a considerable attrition rate at the top law firms, what do you think contributes to this?
I am sure that the reasons are mostly the same irrespective of the field of work. Some of the common grounds may be immense stress or pressure; internal politics; personal issues or plain boredom.
What would be the one misconception you'd say you'd always held about real life legal work till the time you were an intern but changed once you started working as a lawyer?
Timelines and deadlines. These two words give every corporate lawyer the same feeling as an e-mail wherein the client negotiates for a lower fee quote. As an intern, I had not been exposed to unimaginable timelines. I was always under the impression that lawyers were above all and our opinion was the law of the land. Apparently not. The clients seem to know, from their experience, as much if not more than a lawyer, the workings of law on a practical basis. And if it is a start-up, they expect the lawyers to learn the law along with them. The respect has been and will always be for the law.
What are the other related fields where a corporate lawyer can try hand apart from joining law firms and corporate houses?
This era seems to be sprouting new and innovative law related jobs. One can look at being hired at legal recruitment firms; go on secondments to companies where there is no in-house legal team; join legal database compilation teams; involve in translation of legislations from vernacular languages to English and vice versa etc. And not to forget, I think every lawyer should do his/her share of pro bono work.
What is the procedure for internship and recruitment at Chennai office of JSA? Please tell our readers about the same?
Applicants are encouraged to apply at least 6 months in advance of the month during which internship is sought. Applicants may also apply to internship@jsalaw.com. For further details, please visit http://internship.jsalaw.com/application-process.aspx.
Life for lawfirmites can be very hectic at times. What is your take on work-life balance? How do you unwind?
I think it is okay to push oneself to a certain limit. Sometimes people work best under pressure as it drives them till they are able to solve their way out. But it is equally important to know and respect one's health and family and not push away/ neglect the same. I try to keep my weekends as free as possible (atleast Sundays for sure). I find it rejuvenating to open my laptop on a Monday morning if I have seen it last on a Friday night. But since that is a farfetched dream, let's just go with making the most of weekends and some weeknights when the deliverables for the day are done early.
For me, unwinding means time for DIY stuff (evidenced from my office desk and walls at home); quality time with family and friends; surfing social media sites and organising/ coordinating events (from family get-togethers to JSA annual attorney retreats).
What is the current scenario of studying corporate law as a career option in India? What would be your parting message to law students who want to be successful in corporate law?
To graduate in law within the next few years would be ideal for anyone looking to make an impact in this field. New law firms are emerging; established law firms are either expanding or splitting, and all this leads to the same: boom in the job market with inevitable and intense competition.
My parting message:
Know the law and enjoy working with it;
Be disciplined in your work; this is no place to be casual or careless;
Treat your clients with respect and acknowledge the fact they know the law as much as you do;
And finally, let law be the winner.