This interview has been published by Priyanka Karwa and The SuperLawyer Team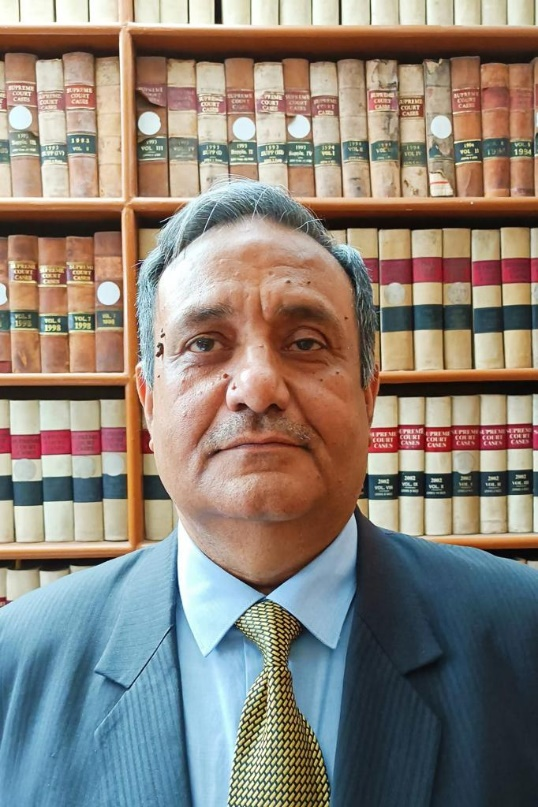 Can you share with us the journey that led you to become a lawyer and eventually specialize in practising in the Supreme Court of India?
I come from a family of Lawyers, my grandfather, Late Shri Hari Shankar Singh, and my father Late Shri Rajendra Prasad Singh were eminent Advocates at Varanasi. Since childhood, I loved the environment at my ancestral chamber, and that's what inspired me to pursue law.
The Chamber or the Office Area is in the front portion of our bungalow. Each day at our chamber was very eventful. There were thousands of law books and files, 10-15 lawyers, 4-5 clerks and 50-60 clients at any time. The Clients who used to visit were from various socio-economic strata, ranging from the poorest of the poor to the Rulers of erstwhile Princely States.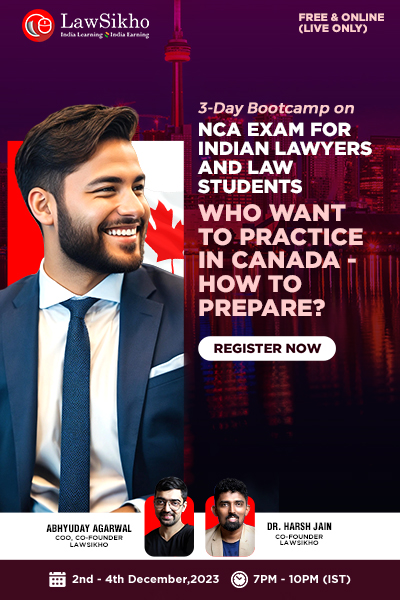 Unfortunately, my grandfather passed away when I was barely 2 years old, so I have faint memories of him. But I heard a lot about him. He was an alumnus of the first batch of LLB at Banaras Hindu University. He died in 1967 of a heart attack, around midnight, at that time he was amidst his files and books.
I was fortunate enough to get the opportunity to learn from my father. He sat in the centre of a large hall, along with my uncles and other advocates and clerks who used to work in our chamber. The walls of the large hall were covered with bookshelves and file racks. The hall always used to be filled with clients. And many clients used to sit outside in the waiting area until their turn came. His table had a fountain pen and an inkwell, and plies of journals and files. Even on festivals such as Diwali, my father used to read the law journals.
My father and grandfather were known for their exceptional legal acumen, compassionate nature, and their unwavering dedication to helping the underprivileged access justice. No client was returned for their inability to pay fees. In fact, I remember that it was a regular feature that my father used to give money to those clients who did not have money for the bus fare to return home.
The clerks at our chamber were very intriguing personalities in themselves; and left a lasting imprint on my mind. For instance, Munshi Nawal Kishore Lal Srivastava was as learned as a barrister. He had a command over several languages including English, Hindi, Persian, Urdu, and Sanskrit. He used to read law journals and made meaningful contributions to conferences. He hailed from Bhadani-Assi, Kashi (Varanasi), the area where Goswami Tulsi Das had authored Shri Ramcharitmanas.
My Uncles, Late Shri Surendra Narayan Singh and Late Shri Keshav Prasad Singh practised at the Allahabad High Court. Later on, both of them were elevated as Judges of the Allahabad High Court.
Since I grew up in such an environment, I developed a keen interest towards law and was able to appreciate the legal profession and its noble character. Thus, I decided to pursue law.
My uncle Late Justice Keshav Prasad Singh had asked me to start my practise from the Supreme Court since no one from our family practised there. Adhering to his advice, I came to Delhi in 1990 to start my practice at the Supreme Court. Before starting practice, I visited Late Justice Ram Manohar Sahai, then sitting Judge of the Hon'ble Supreme Court and sought his guidance and blessings. He was the brother of my father's friend Late Mr. Madan Mohan Sahai, a leading advocate at Varanasi. Justice Sahai encouraged me a lot and was impressed by my commitment. I would like to express my special gratitude to him.
You've handled numerous high-profile cases throughout your career, including those involving Union Ministers and Members of Parliament. Can you tell us about a particularly challenging case that left a lasting impact on you and your career?
Although I have represented many Union Ministers and Members of Parliament, if I am asked to share a case that left a lasting impact on my career, it would be the case of Rajinder @ Tinda, a 16-year-old boy who used to shine shoes in the Chambers Block of the Supreme Court along with his brother Rajpal. He used to shine my shoes daily. One day his brother Rajpal asked me "Sahab aapka Vakalat Padhna mere kis kaam ka?" (Sir, your law degree is of what help to me?). Surprised by his question, I asked him what happened. He then told me that his brother had been arrested by the Delhi Police without any warrant and was being subjected to custodial torture at Civil Lines Police Station, Delhi; and asked me what could be done about it. I immediately drafted a Writ Petition praying for the issuance of a writ in the nature of Habeas Corpus. The Supreme Court summoned The Commissioner of Police, Delhi and ordered the release of Rajinder. This case was reported in several newspapers. I still have a copy of the news published in the Hindustan Times on July 3, 1992. This case opened many doors for me and thus left a lasting impact on my career. 2 accused persons in the infamous JJ Hospital Shootout case in Mumbai contacted me and requested me to represent them in the TADA Court, Mumbai. They said that they had read my name in the newspaper in Rajinder's case and wanted to engage me. Now, from here I got noticed by a Union Minister who wanted me to represent him in the TADA Court too. He was accused of harbouring terrorists/hitmen of the underworld Don Dawood Ibrahim's Gang. Then I represented him before various courts, including the Hon'ble Supreme Court.
Who knew that helping Rajinder would open so many avenues for me? One thing that I have learnt from my father is that I handle all the cases with the same passion, irrespective of whether my client is some Union Minister or, a shoe shine boy or bonded labourer.
Serving as the Standing Counsel for the State of Uttarakhand is a significant achievement. Could you describe your experience in the roles and the responsibilities that come with it?
My role as a standing counsel was to argue the matters and not drafting / filing. It is a common practice that a standing counsel is given multiple cases late in the evening, and he/she has to argue them before the court the very next day. Occasionally, I was even handed over the brief just before the matter was about to be taken up. What further tends to make it a challenging task is that you also have to argue cases of your private clients as well. Thus, you have to strike a balance between your private practice and your responsibility as a Standing Counsel of a State. The responsibilities of the Standing Counsel, or in fact any prosecution counsel, increase manifoldly when there is no private counsel for the complainant. Having served as the standing counsel for the State of Uttarakhand has indeed been an enriching experience. One of the significant reported Judgements in which I argued as the Standing Counsel for the State of Uttarakhand was Paramjeet Singh @ Pamma v. State of Uttarakhand 2010 (10) SCC 439. In this case, the Hon'ble Supreme Court held that the evidence of a person does not become effaced from the record merely because he turned hostile, and deposition must be examined more cautiously to find out to what extent he has supported the case of the prosecution. In other words, it meant that, just because the witness has turned hostile, the guilt of the perpetrator cannot be purged.
You have a reputation for taking up pro-bono cases for underprivileged clients. Could you share a memorable experience or case where your pro-bono work made a significant difference in someone's life?
I would like to share the case of Dharam Deo Yadav v. State of Uttar Pradesh, which was also reported in (2014) 5 SCC 509. Dharam Deo Yadav, a rickshaw puller, who was accused of murdering Diana Clare Routley, a 22-year-old girl from New Zealand who visited Varanasi in 1997. The Supreme Court in the judgement has emphasised the need to adopt scientific methods in crime detection to save the judicial system from low conviction rates. I appeared for Dharam Deo, who was challenging the High Court's decision awarding him death penalty, holding that the case falls in the "rarest of rare category". The Supreme Court altered the punishment from Death Sentence to Life Imprisonment for 20 years. The Supreme Court did not consider the case as the "rarest of rare" and therefore did not award capital punishment.
The prosecution's case primarily rested upon the DNA test and circumstantial evidence. I relied upon a research paper by Yale University that highlighted the unreliability of DNA tests, why they should not be admissible as evidence in the courts and how they were far from foolproof. Another argument was that the case should not be categorized as "Rarest of Rare" on the basis of circumstantial evidence, especially when there was no neutral party to verify the claim of the police that the skeleton was recovered from the house of Dharam Deo, and it was highly probable that the evidence was placed by the police itself.
The case is significant not just because of the nature of the crime alleged, but also due to the various law points discussed in the Judgement such as Crime Scene Investigation, Expert Scientific Evidence, admissibility of DNA test, effect of statement of accused under 313 CrPC, meaning of the term custody, etc. This case was also taught in a Workshop at the National Judicial Academy.
Besides, I have also worked for many bonded labourers, one such case which got published in the newspaper was filed by Subhash
(my client) who somehow managed to flee from the brick kiln in Meerut, U.P. where he and 29 others were being forced to work. The court ordered the SSP (Meerut) to produce before it all the 29 labourers, including 10 women and 11 children. On the next date, the Police brought them to the Court Campus on a bus. They were carrying all kinds of things with them like their cots, utensils and even their goats! The Vacation Bench of the Hon'ble Supreme Court was pleased to release these bonded labourers.
Over the course of your 34-year career, the legal landscape in India has likely evolved. How have you adapted to these changes?
When I started my practice, the technology was not as advanced as nowadays. Typewriters were used by the stenographers and a cyclostyle was used to make copies of the petition. It was very difficult to get to know the status of a case. But in the early 1990s "Courtnic" was introduced. It was a computer system provided by the Supreme Court which could be used to check the case status etc. Back then, each time we had to check the status of the case, we had to pay Rs. 20/-. Now, of course, the technology is so advanced that any layman can easily check the status of any case from the comfort of their home, using their mobile or computer.
Another significant change that has emerged was the emergence of Legal Research Engines. Now with the help of Platforms such as SCC Online and Manupatra, etc., thousands of Judgments and Legal Research materials are available within no time. Earlier we had to go through the yearly digest of important cases and even go through all the journals to find relevant case laws.
Nowadays we are lucky that we can just carry an iPad to the court instead of bulky files, and it is better for the environment too. All these changes have only made our job easier, and it was not at all challenging to adapt to them.
Being a member of the International Council of Jurists in London and the Supreme Court Bar Association, you have a global perspective on legal issues. Can you tell us how these international affiliations have enriched your legal practice?
I have been representing international clients in the Supreme Court of India since the beginning of my career. My first international client was Ms. Pratima Thapar who was from Manhattan. She claimed to be the legally wedded wife of Late Mr. L. M. Thapar, who was a noted industrialist. This case was widely reported in many Newspapers.
I have been a member of the Supreme Court Bar Association since I started practising here.
The Distinguished Membership of the International Council of Jurists was recently bestowed upon me.
Finally, what advice would you like to give to fresh graduates aspiring to make a mark in the field of law, especially those who dream of practising at the Supreme Court level?
My advice to those who dream of practising at the Supreme Court would be to start from the District Level. You need to have a certain kind of foundation that only a trial court can give you. Nowadays everyone wants to practise at the Supreme Court. A great myth I would like to bust is that Trial Court advocates do not earn much. There are many brilliant advocates in Trial Courts who earn as much as, and sometimes even more than what an advocate who practices in the Supreme Court or High Court typically earns.
My second advice to budding lawyers would be: work under a good senior and learn as much as you can from him/her. However, those who are 1st generation lawyers and do not get the opportunity to work in a famous chamber should not be disheartened. This profession is time taking and everyone may not be able to reach glorious heights. You would have to consistently work hard to achieve your goal. Perseverance is the key.
Get in touch with Sunil Kumar Singh-